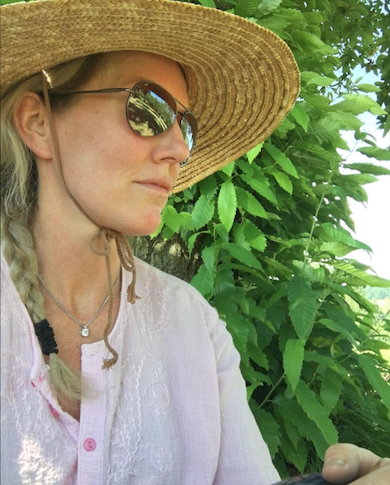 Formerly General Manager and Winemaker of Torii Mor Winery before working a stage at Gibbston Valley Wines in New Zealand with Grant Taylor, eventually Kelley became associate winemaker at the legendary Eyrie Vineyards, making the wine for the late great David Lett, and moved on to become head winemaker at Scott Paul Winery in 2005. Her wines are bottled under Kelley Fox Wines and she sources biodynamically-grown fruit from the rather wonderful old Maresh Vineyards in the Dundee Hills and the Hyland Vineyard, Weber, Freedom Hill and others. Kelley is the ultimate hands-on vigneronne, from farming the vines herself, foot-stomping the grapes, overseeing every aspect of vinification as well as the nuts and bolts of winery management. Her wines are the living result of a dialogue between earth and air. She enjoys a tactile, spiritual relationship with her vines and is part of that dialogue herself. Her knowledge of them is profound; she feels the wines (almost painfully) as much as makes them.
All this imbues the hot blood of the wine, and she is "the heart that watches and receives."
How do you like them grapes: Pinot Noir, Chardonnay, Pinot Blanc, Pinot Gris & Early Muscat.
In the vineyard: Kelley farms her rows and blocks in Maresh Vineyard in the Dundee Hills. Biodynamic preps and sprays, lots of work in the canopy. Vines are own-rooted and the roots delve deep into the volcanic red jory soils.
In the winery: There is no winemaking formula as such. No commercial yeasts or enzymes or additives. The fruit is harvested in the morning on favourable dates by taste or feel rather than analysis, hand-sorted at the winery. There is no cold-soaking and no pump-overs but Kelley personally does "whole-body" pigeage on the caps. Fermentation is in neutral food grade bins. Each block is fermented separately. The wines are pressed at dryness in a modern basket press and both the free-run and press wine are settled-separately-before barrelling down. Malolactic fermentations are spontaneous and bottling is about 11 months post-picking and on biodynamically-favourable dates. Maturation is in used fine-grained Burgundy barrels. Normally the wines are not racked once the barrels are filled at harvest until assemblage/bottling
QI: In 2020, as a result of smoke taint damage from forest fires, Kelley was not able to make her beloved Pinot Noirs. As a result, she made a Blanc de Noir, pressing the Pinot Noir skins gently.
Her daughter, Violet, is responsible for the design of many of the beautiful labels.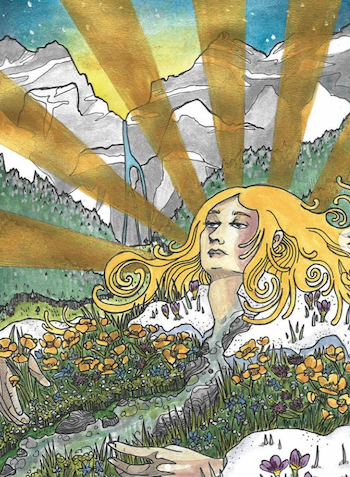 The Key Wines:
Mirabai Pinot Noir
Maresh Pinot Noir
Willamette Blanc
Willamette Chardonnay
Nerthus (Pinot Gris/Muscat)
Freedom Hill Pinot Blanc
Food match: The Pinots have a vitality and freshness that makes them friends to game birds, guinea fowl, roast shoulder of pork. The whites have an elegance and freshness – beautiful with shellfish.
Philosophy: Kelley Fox makes real wine. She takes quotidians, imperatives and impositions out of the equation. When you taste the wines, you try to respect the underlying processes and understand the place. For these are living wines, aromatically intense yet graceful, wilful and capricious, tough yet tender. They are palpably impalpable.
As far as she is concerned, she exists to release and transmit the potential of the vineyard and does it most effectively when she is able to empty herself of emotion and ego. It is, at times, a painful birthing process, but there are compensations such as working in a spiritually healing environment amongst the flowers, the insects and the birds. All this imbues the hot blood of the wine and she is "the heart that watches and receives."
*
Interested in finding more about the wines of Kelley Fox? Contact us directly:
shop@lescaves.co.uk |  sales@lescaves.co.uk | 01483 538820