Sac à Main Balinais Pinot Noir & Pot à Cab Sav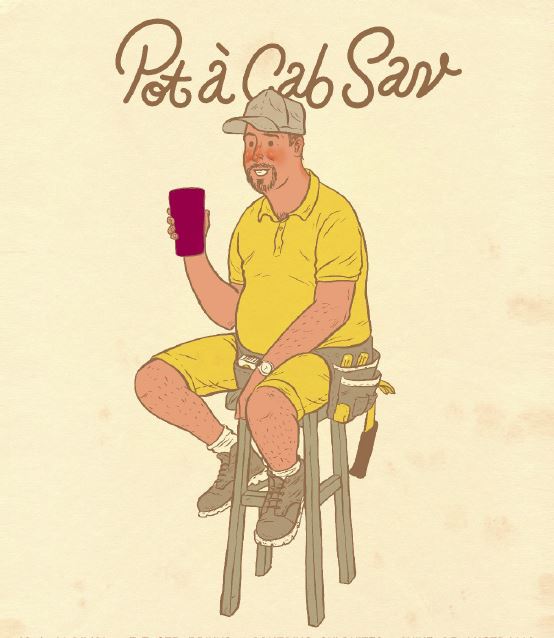 Continental Platter is a partnership between Les Caves de Pyrene and our Australian distribution partners, Puncheon Bottles, born from an unrewarding search for big-production, Australian wines that we not only wanted to drink but that were also available for distribution in the local Australian and UK markets. Together with winemaker Patrick Sullivan, we have embarked on a winemaking project with the focus on producing a range of Australian wines from carefully sourced, quality fruit and delivering them to the market at exceptional value.
So much for the history and the sales pitch. Australia is still one of the countries that can produce base wine for very decent house style drinking. There are unexploited vineyards in unfashionable regions with old vines (Riverland), there is plenty of land being farmed organically with the fruit being sold to wineries, and actually a surplus of production in certain regions (Barossa and Margaret River).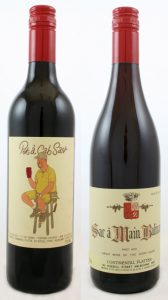 The Pot à Cab Sav is 100% Margaret River biodynamically-farmed fruit on ironstone soil. Grapes are destemmed, macerate and ferment with their own yeasts for one month in tank and the juice is transferred to used barrels for six months, before being bottled without filtration or fining and only a small amount of added sulphur. The nose is appealing, flaunting pyrazine aromatics of bell pepper and peppercorn and flavours of coffee, bitter chocolate and wood tannin.
The Sac à Main Balinais (see what we did there) is Pinot Noir from Yarra Valley from clay over sandstone soils, from a sustainably-farmed vineyard. This wine is also fermented with its own yeasts for one month in tank, before going to barrel. Does it make us think of Rousseau? "Nature never deceives us; it is we who deceive ourselves." With a Balinese handbag he added parenthetically. And Armand Rousseau? Nary a peep. Let my Pinot go. Anyway, I digress. This grand mini vin de Yarra is about red fruit – cranberries, raspberries with a hint of pepper and fennel seed.
And the price? We are not so vulgar to discuss such mercenary matters. But if you have to ask the price, you can afford it.
2018 Sac à Main Balinais Pinot Noir, Yarra
2018 Pot à Cab Sav, Margaret River
*
Interested in finding out more about the wines Continental Platter? Contact us directly:
shop@lescaves.co.uk |  sales@lescaves.co.uk | 01483 538820