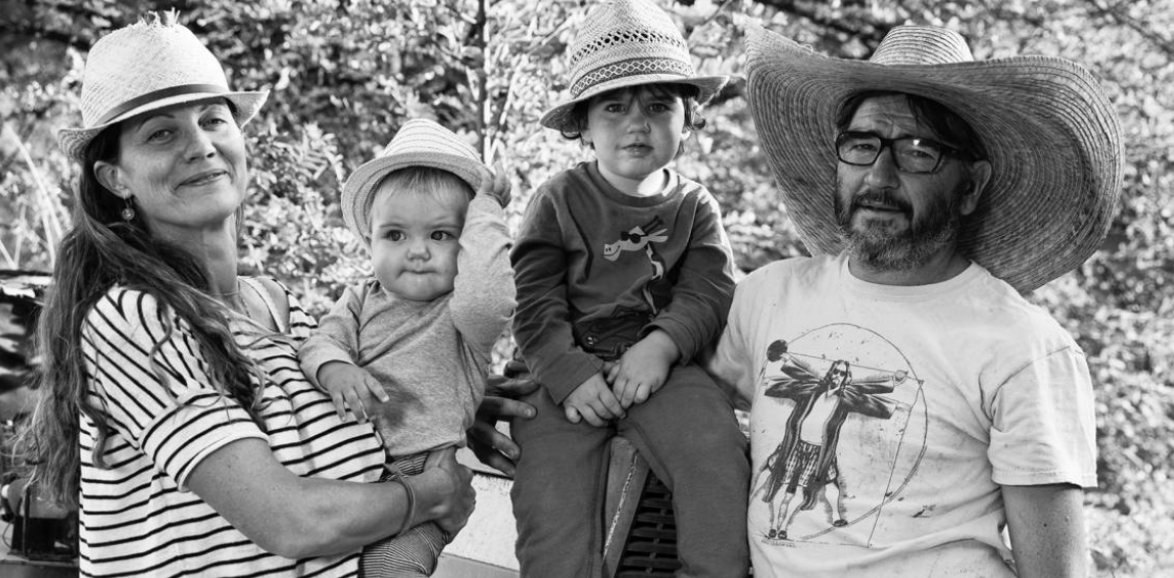 Fabrizio Iuli grew up (literally) in his mother's restaurant and used to help out from a very early age. His grandfather had planted some Barbera in the fields behind the house in the 1930s and the family wine soon became the house wine of the restaurant. Years later, Fabrizio, appreciating the potential of these old vines, decided to devote himself completely to viticulture and started labelling and selling the house wine elsewhere, before planting additional vineyards, including two-hectares of Pinot Noir. He purchased a 16th century cascina a few doors down from where he grew up in the little village of Montaldo, added some modern elements to the existing cellar and completed it with an agriturismo.
The population of Montaldo is 110 people on a good day.
The winery itself is located in a small little village called Montaldo, which in turn is in the relatively undiscovered region of Piedmont's Monferrato. The population of Montaldo is 110 people on a good day. Monferrato, as a region, is home to Moscato, Freisa, Grignolino, Dolcetto and, of course, Barbera. Fabrizio calls himself a barberista, on account of his love, focus, and dedication to the Barbera grape, but he is also seeking to revive some very obscure varieties of the region. (More on this anon.) In addition to the mixed and poor soil type in the vineyards (which helps the strength and vigor of his vines), there is vein of limestone that runs directly through his property – which confers amazing acidity and energy to the wines. Fabrizio himself is a fan of "linear wines," and this is reflected in his reds which have a particularly lithe character.
Fabrizio calls himself a barberista, on account of his love, focus, and dedication to the Barbera grape, but he is also seeking to revive some very obscure varieties of the region.
Iuli is certified organic in the vineyards, and the land surrounding the town has always been cultivated without chemicals for as long as even his father can remember. He is not, however, a fan of the bureaucracy and red-tape involved in certification at any level, preferring to let the wines speak for themselves:
"I know how I make my wines, and want them to be as natural as possible – reflecting the territory and nature of the grape, and do not need this piece of paper to prove that."
The story goes that after tasting a 1928 Cos d'Estournel with a group of winemakers, Fabrizio experienced a wine epiphany. He was stunned by the youthfulness, by the amount of vivid fruit and sheer life of this 80+ year old wine, considering that micro-analysis in the vineyards, and scientific techniques in the cellar, did not exist eighty-plus years ago- and that winemaking then was essentially a natural, additive-free process. Indeed, wines were generaly made following traditional methods of farming without irrigation, observing the cycles of the moon, and utilizing a symbiotic relationship with the other living and organic matter from animals and plant life in the fields and vines. He concluded that to make true wine that it was essential to adapt traditional knowhow and techniques.
Thus, Fabrizio interferes as little as possible with the natural process of fermentation and ageing, uses natural yeasts, and does not fine or filter the wines. He believes the wine is ready in its own good time to go into the bottle and his role is to communicate (taste) with it along the way to find out how it is coming together. His use of barrels is sensitive; he allows the wine tell him when it is tired of the wood, and only then does he take it out. There is no formula for the ageing of the wines, each vintage is different and has its own unique time frame to age and mature before being put into the bottle.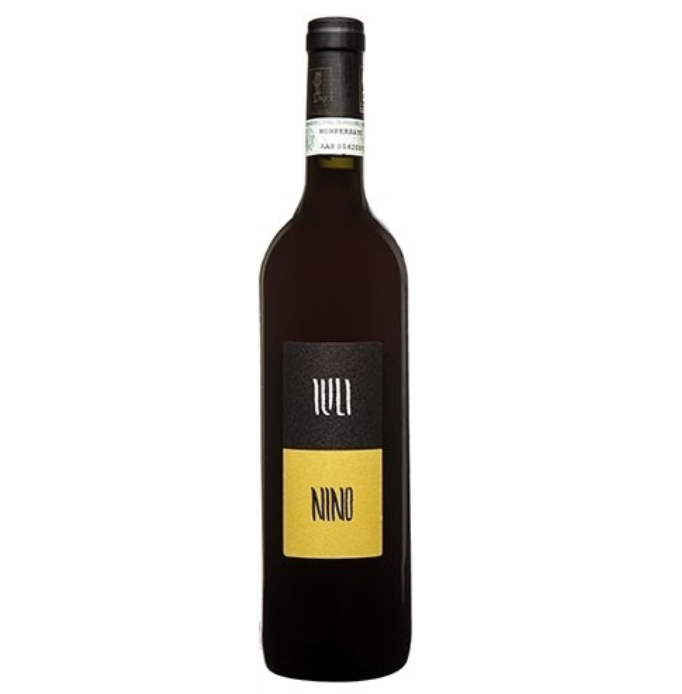 Nino means baby in dialect. Making Pinot Noir in Monferrato is absolutely Fabrizio's baby! When Fabrizio originally planted a hectare of Pinot Nero his father and the local villagers were shocked. He persisted, and demand for this little gem has become considerable. When the vines were young, the wine had to be handled very delicately. With a short maceration of 10-12 days, Nino is naturally fermented in stainless steel and then aged for a period in small barrels. It always has a high-toned, cool-climate feel with red and blue berries and elegant notes of leaf and menthol and a certain spiciness.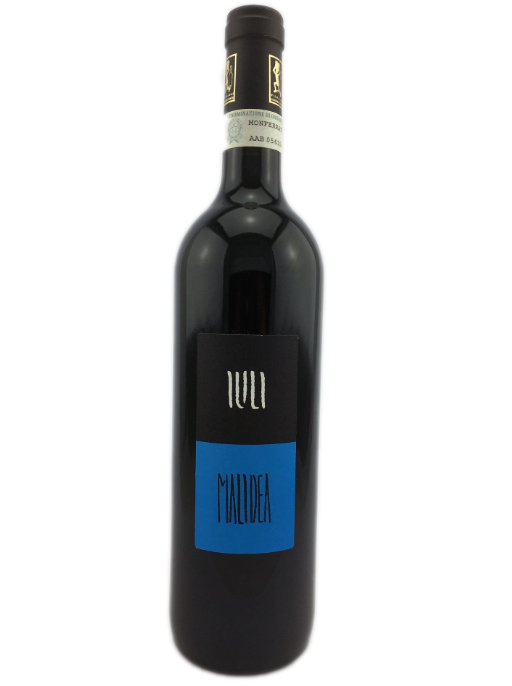 Another non-Barbera cuvée is called Malidea, which means 'bad idea' in Italian, and happens to be the name of the name of the hill separating his Barbera from his Nebbiolo vineyard. Originally Fabrizio's idea was to add his old vine Barbera to this young Neb fruit to give it some backbone and strength, but eventually the vines were old enough to support a pure Nebbiolo wine. Grapes are macerated in this instance for 10-12 days, fermentation is ambient and the wine subsequently aged for twenty-eight months in big old casks and further six months aging in bottle without filtration or fining. It is an enchanting thing; the nose has aromas of small red fruits and dried flowers with extra spicy and mineral nuances. Pleasing development on the palate with great freshness and a balance between the tannic and the alcoholic component, finishing harmoniously with persistent aromatic notes.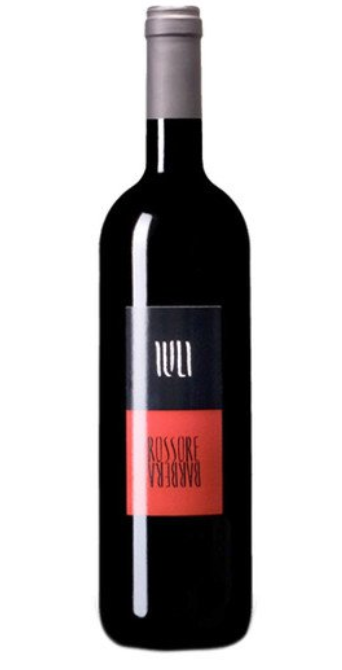 Rossore, named after the colour Barbera puts in your cheeks, was the first wine Fabrizio ever produced. The vines range from 20-40 years old, and in lesser vintages, the fruit from the old Barabba vineyard is blended into this wine. The wine is aged in barrel for as long is necessary. Fabrizio has also recently stopped topping the barrels as much, letting the wine go into slight reduction which he believes adds to the complexity in the final wine. In Rossore we may find both the power, and the approachable nature, of Barbera. While Umberta is about the pure juicy red fruit, Rossore showcases what the wine can do without losing its rustic edge. The nose offers blackberry and strawberry and is not shy at all. On the palate the wine is medium bodied, with trademark acidity to keep things fresh and lively. The fruit is there in full force, with just enough tannins to ensure balance.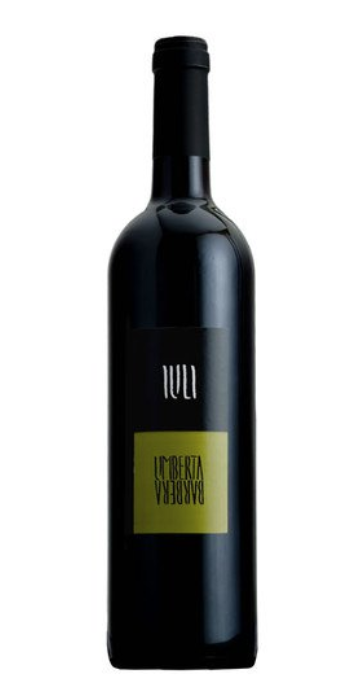 Umberta is a play on the fact that 'Umberto' is one of the most common names in Piedmont. 'King Umberto' who was born in Torino was the son of the first King of unified Italy in 1861. This combined with the fact that… one of the Cantina's partners is Umberta (Gad and Umberta Lerner). Barbera is a feminine variety (ending in 'a'), as is the wine a 'she'… all together, 'Umberta' was born. So much for the explanation. Suffice to say that Umberta is a charmer. Fermented in tank, she is aged for ten months in cement vats, and reveals delightful scents of red fruits and violets with a fresh, vinous, smooth and juicy palate and gentle tannins.
*
Interested in finding more about the wines of Cascina Iuli? Contact us directly:
shop@lescaves.co.uk |  sales@lescaves.co.uk | 01483 538820