The Mad March Hares are thwacking each other on the noses, the sun has decided that it's safe to come out, supermarket asparagus is still coming from Peru (but not for much longer) and the buying team have dusted down their gaskins and have been thumping their respective ways through the lengthening grass in search of new and wonderful wines to beguile us with.
Some of the following jam is fairly close to today, some is jam tomorrow with all that entails, and some is jam in our life time (possibly, maybe, maybe not). Cue the chorus of Metallica's Enter Sandman. Whatever, there will be plenty of refreshment – in every sense – from all regions and countries as we continue to inject some novelty into our natural wine selection!
We begin with France and Alsace, because there is an A in the month and two As in Alsace. Domaine de l'Achillée have released a Gewurz called Vif and a Crémant Dosage Zero (you asked, we listened) made from Pinot Blanc, Auxerrois, Chardonnay & Riesling – sans everything except bubbles. Under their Pepin label, an easy new wine for spring frolics, a multi-blend of aromatic grapes and one that also comes in 20 litre key keg – in case you are very thirsty. PS It's weird – and also wonderful – that Gewurz is coming back into fashion. More power to its elbow.
Let us journey into the wild back-country of the Roussillon and those extraordinary sun-bleached and wind-battered rock-strewn landscapes that yield intense fortified wines from the various Grenache grapes. Mas Amiel fortifies us with a new non-fortifed Maury Rouge Vers le Nord, a Grenache/Syrah blend from a unique parcel in their Terres Rares range as well as a wine called Oxydatif.
The Nîmes/Gard region is the ideal climate to make organic inexpensive "house natural wines". Salamandre Orange and Salamandre Rouge are the result of a wholesome collab with the folks at Château de Saint-Cyrgues. The white is a gentle pink-tinged skin-contacter made from pure Grenache Blanc, the no-added-sulphur throat-carmer of a red is a blend of Grenache/Syrah, juice firmly the fore. Value for money and then some.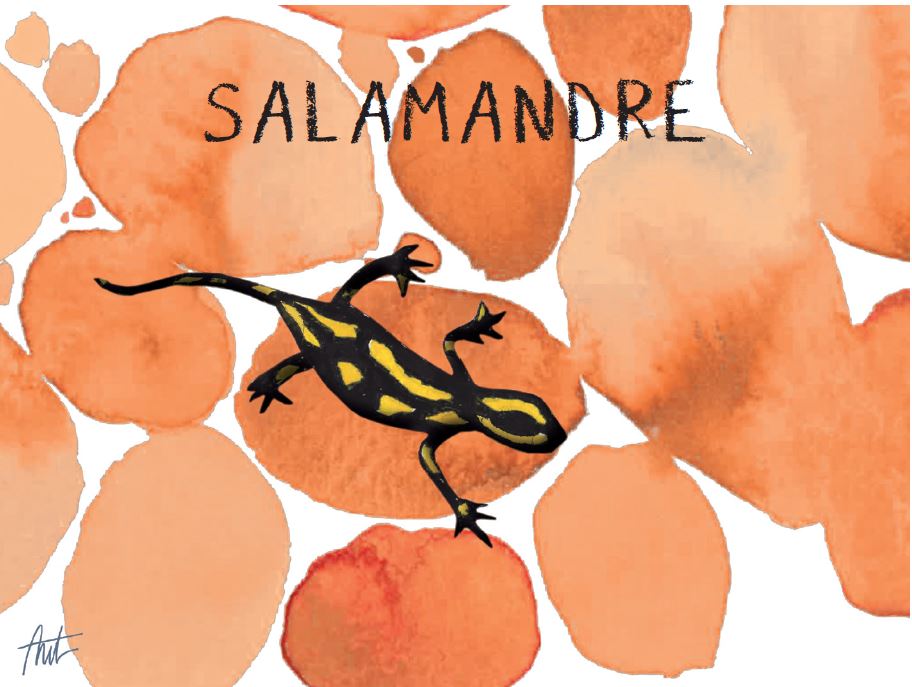 It has been ages since we have seen any wines from Domaine Derain (Julien Altaber), but the prospect of this forthcoming quartet has us already salivating into our Burgundy glasses. Frank, pure and terroir-tinglers (liberté, fraternité & acidité) from biodynamically-tended vines. Bourgogne Blanc, St Aubin 1er cru Sentier du Clou Blanc, St Aubin Rouge Le Ban and a Méthode Trad called Chut, fabulous brut nature bubbles made from Aligoté. See you soon, Aligoté!
The rule of Loire continues unabated with our Domaine Ogereau mini-red being joined by a Chenin, namely L'Enjouée Blanc. Like its red brother, the white is simple, direct and great value – a perfect summer quaffer. Hervé Villemade's wines are both elegant and serious at the same time. The structured Rosé can be drunk at any time of year, the Cheverny Blanc is a classic Sauvignon/Chardonnay blend and the Pivoine returns after a long absence – pure Malbec, part vinified in amphora, a savoury red with brilliant aromas of violets and blue fruits. This Côt will definitely get your tongue.

Feel The Wine Love. The grumpy Spanish pig from Rioja-country now comes in three colours as Gran Cerdo Rosado takes its snouty bow. This roseate Tempranillo certainly packs a poke and will serve to bring about the overthrow of capitalism – which can only be a good thing.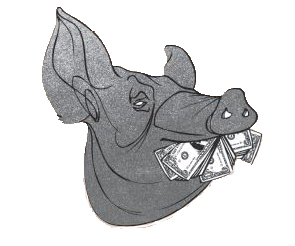 Over in Vinho Verde land, spring returns with a bubbly vengeance with some meta-fizzicals. From boxing hares to pretty natty pets in this case, with two more examples, care of Aphros, namely the pearly Phaunus Pet Nat Loureiro and Espumante Pet Nat Rosé comprising 50% Alvarelhão 50% Vinhão. Portugal as Partygal.
Meanwhile, from the land of Aszu, something dry, organic and mouth-filling, a new single vineyard Furmint from Hetszolo called (rather unimaginatively) Selection. Being aged in oak it's positively peachy and gastronomic, illustrating the supreme versatility of the Furmint grape.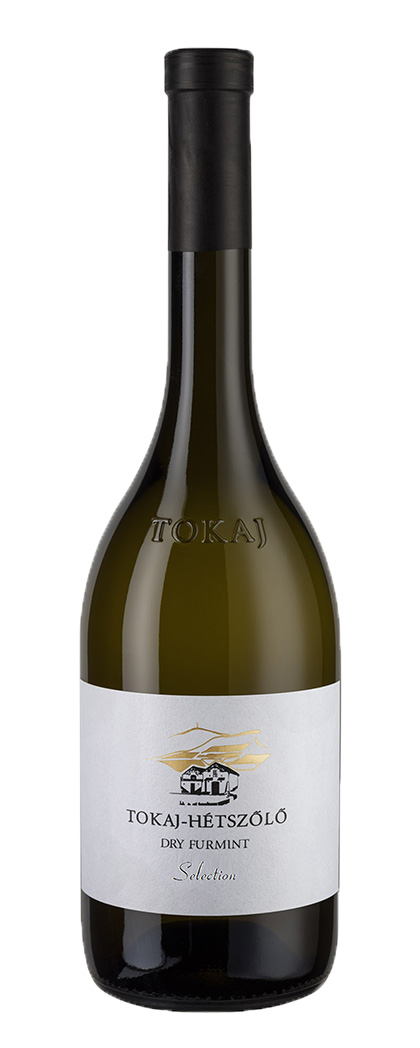 The legendary Cascina degli Ulivi in Novi Ligure, Alessandria, is now run by Ilaria Bellotti, daughter of Stefano. Montemarino is a superlative example of Cortese, naturally-made, showing a distinctive maritime freshness and elegance. Contrast this to the Filagnotti with its almost metallic minerality (the soils are full of iron here). To the reds: Le Mat du Raisin is a jovial blend of Barbera and Dolcetto from the "youngest" vines of the estate – which are nevertheless 60 years old! These are plots of red iron clay and limestone, farmed biodynamically. No sulphur added here. Mounbé is mainly Barbera with a little Dolcetto and Ancellota, a proper mouthful of earthy dark cherry fruit. Nice bit of age on this too.
A new pair on the way from Azienda Agricola Caparsa, whose stunning vineyards and cellar are located in the heart of Radda in Chianti. Bianco di Caparsino is a wild-ferment blend of Malvasia and Trebbiano. It tastes like liquidised fennel. The Chianti Classico is as sanguine as one might expect and hope for. These are wines of the territory, without a doubt.
And now for something entirely new (for us). The farm "I Parieti" was founded in 2019 with the aim of continuing the agricultural activity on the land and on the family farm of Matteo Santoiemma in Gioia del Colle, in the Murge between Bari, Taranto and Matera. Tataranne is the everyday drinking Primitivo, if such a thing exists, Ceppi Sparsi is for very special occasions and there is even a macerated white from Minutolo & Verdeca called Carparo. If you like rare local grapes, then clamber all over this wine.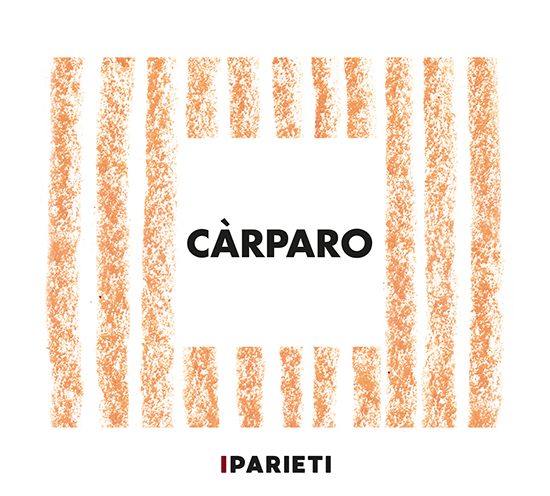 Nothing (almost nothing) makes me go weak at the knees like the thought of Chasselas in a strange location. Step forward Davide Bentivegna with his Etnella Attia Bianco from 780m up on the volcanic foot-slopes of Mount Etna. Short skin maceration, co-ferment, all in stainless. You can taste the salty vulcanicity from here.
Beautiful wines are being made in the village of Flonheim in the Rheinhessen. We are thrilled to be getting the new vintages of Marto Weiss (old vines skin-contact field blend); Riesling; Crazy Crazy (think ancestral German Prosecco col fondo) & Al Dente (blend of Pinot Noir/Pinot Gris). New to this natural stable are a brilliant one-off Pinot Blanc, and Manna Rot, a ridiculously expressive single vineyard light red, a kind of brother to the Weiss blend, made with Portugieser and Scheurebe. If you like tension in your wines, you'll love Marto. Finally, there is a small amount of a selection Pinot Noir called Cuvée Alanna.
Georgia is never far from our collective minds, and in this case the latest wines are approaching our shores rapidly. Iago's back with his Chinuri Skin Contact, and we will have Marina's Mtsvane as well as a small amount of new light red/dark rosé made from blending Tavkveri & Mtsvane. As well as Okro's Rkatsiteli; Mtsvane and Saperavi Budeshuri, we will be getting a new entry-level Rkat from him called Zvari, a version made in tank rather than qvevri. New wines from Archil Guniava too, with his Imertian take (short macerations) on local grapes – the Dzelshavi red and Tsolikouri are newcomers to our portfolio. Proving that the grape does indeed not fall far from the vines, daughter Mariam Guniava is also making excellent wines in the same idiom – Tsitska and Krakhuna supplement our wines from the west. We also become the three-Krakhuna-company with the return of Didi's version. Over in Kakheti, genial giant Shota Lagazidze is providing truly amber Mtsvane and Rkatsiteli with and without stems. Wines that you can get your teeth into. Pheasant's Tears? You bet. Old vines Rkatsiteli Bakurtsikhe; Mtsvane; Kisi and the 417 blend Poliphonia red.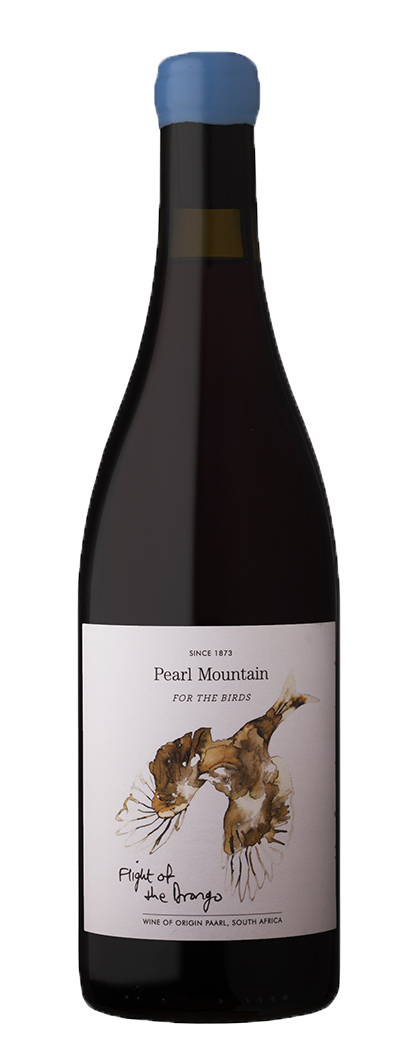 From South Africa we say hello to a new grower. David Retief's estate is called Pearl Mountain and the wine in question rejoices in the title: Flight of the Drongo. It's a Grenache, but made with minimal extraction and intervention. Delightful. Lots of new vintages and one new wine from Intellego: Hey Mila, a pale pink pet nat from Mourvedre. 2021s of the Elementis Skin Contact Chenin and Sleeping Co-Pilot Viognier on the same shipment. As well as more Bandito stuff – El & Baby – from Testalonga (alas, this will be rationed).
*
shop@lescaves.co.uk |  sales@lescaves.co.uk | 01483 538820