One of our "fauve-rite" summer reds
Bruno Duchêne hails from the Loire Valley, where his family had a thriving business selling farm machinery. Before starting his career as a winemaker, he was a wild mushroom distributor in the Loire Valley and Burgundy, which is when he became interested in wine; meticulously made, natural, non-interventionist wines in particular. He went to work with Frederic Cossard of Domaine de Chassorney in Saint Romain for nine months to learn how to make it. And drink it, he also says! He now resides in the town of Banyuls in the Roussillon, where he produces wines from some of France's hardest-to-work vineyards.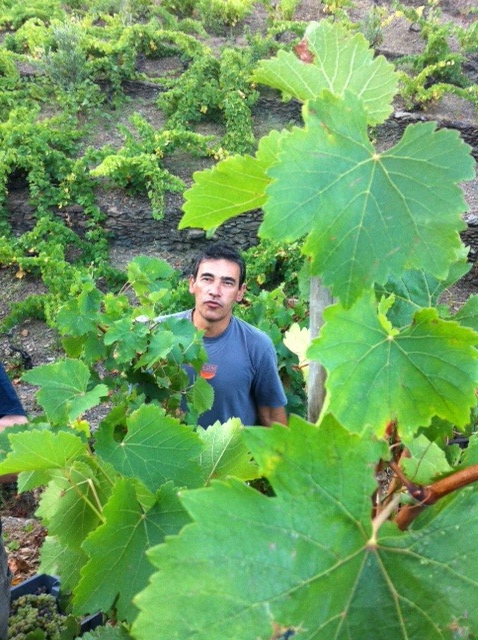 He now owns 4 hectares spread over four parcels, all on schist but with a variety of expositions and micro-climates. The Cote Vermeille vineyards of Banyuls and Collioure are legendary for being extremely low-yielding, and very difficult to work mechanically, which means an ever-increasing number of people have abandoned some of these legendary sites. He works one parcel with a horse, another one he allows the grass and flowers to grow between the rows of vines,
Bruno works his vines organically, and, because of the region's ideal climate, he averages only three sulphur applications per year – and never uses copper. The wines ferment spontaneously in tank; then are racked to barrel for ageing. Sulphur is normally only used before bottling – if at all.
He ferments whole cluster with very little extraction – light pigeage, no remontage. The delicacy of his approach allows the wine to retain some translucency that gives a window to the flavours of a place. Fermentation takes place in wooden fermentation vats of 26 hl with native yeasts. Two thirds of the wine is matured in vats and the remainder in barrel. No filtration, no fining and minimal sulphur.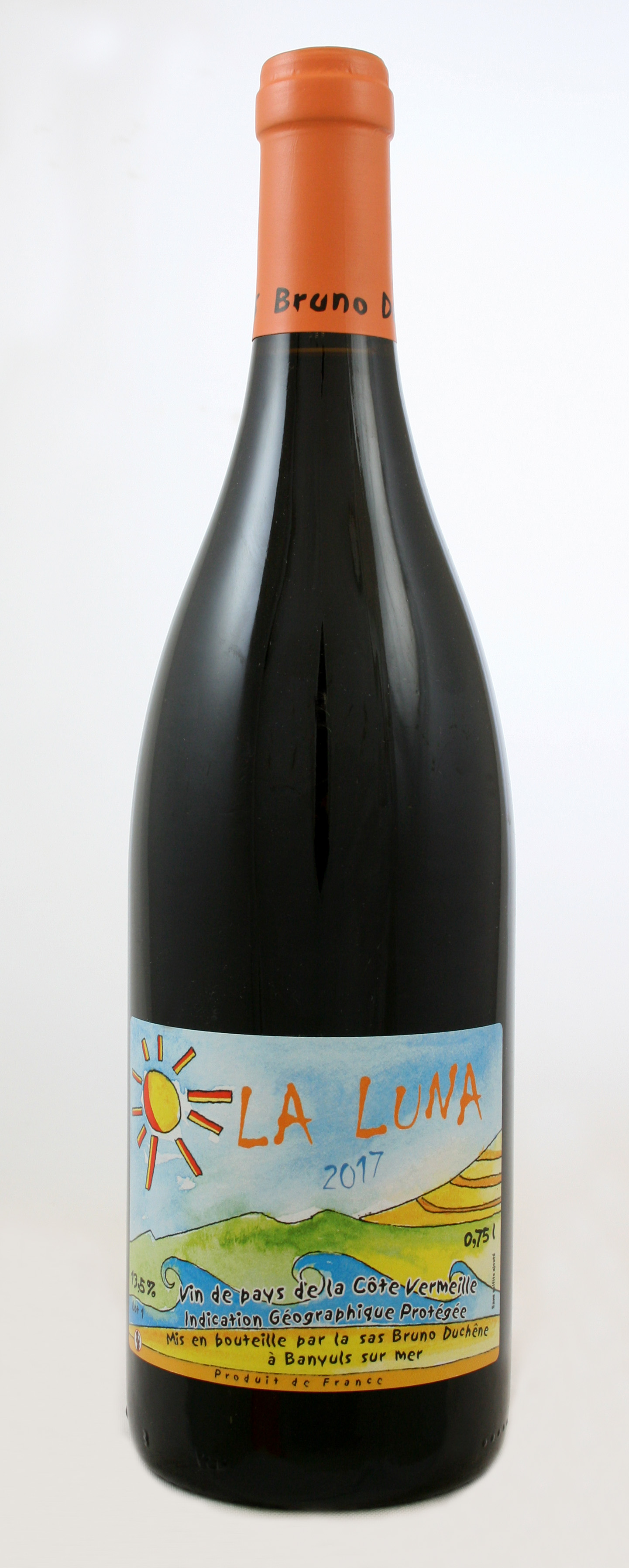 Bruno Duchene's "La Luna" is more than a vin de soif, it's a youthful Collioure, if such a thing exists. Unmistakable aromas of ripe Grenache fruit lead one into a palate with a sappy quality and a nice tug of minerals. And a sizeable sachet of garrigue herbs. Schist + fruit + sunshine, an intoxicating combo. Chill it lightly and fire up the barbecue. Drink with sausages or lamb chops smothered in rosemary; chill it further and glug with garlicky ratatouille. If Raoul Dufy painted your lunch, this bottle would undoubtedly be part of the picture.
Interested in finding more about the wines of Bruno Duchêne? Contact us directly:
shop@lescaves.co.uk |  sales@lescaves.co.uk | 01483 538820