Not another rosé article!
No, not another rose article – by this or any other name – to out-frivol the pink drink.
Time, wethinks, to put some perspective into the matter and rain on some sun-bleached summer parades. Seasonal, yes, in that myriad articles every summer are rehashed, all invariably extolling the mimsy virtues of a generic colour, as if the very colour pink were a kind of clever new cocktail.
The rehashed rosé newspaper articles talk breathlessly about how it is made – how rosé comes from red grapes rather than being a blend of red and white ones (fancy that!); how the best examples are limpid bordering on the invisible; how this class of wine represents undoubted value for money, how Provence is the home of great rosé, but how other regions and countries are catching up, and how the wines are food friendly. All for the best in the best of all possible wine worlds. Otherwise, you can ignore these wines for eight months a year.
Ok, you caught us, it turns out that we are all capable of unashamedly rehashing. The above – for anyone experiencing déjà vu – is from the opening to a blog post from this time last year. Turns out not a huge amount has changed in the last 12 months, at least when it comes to rosé…
We would however like to point you toward some stunning rosé wines. After all:
It is possible to make pink wines in a more natural vein, to harness the deliciousness of short macerated red-berry-fruit wines and put it in a more complex framework. Here are some of our f(l)avourite examples: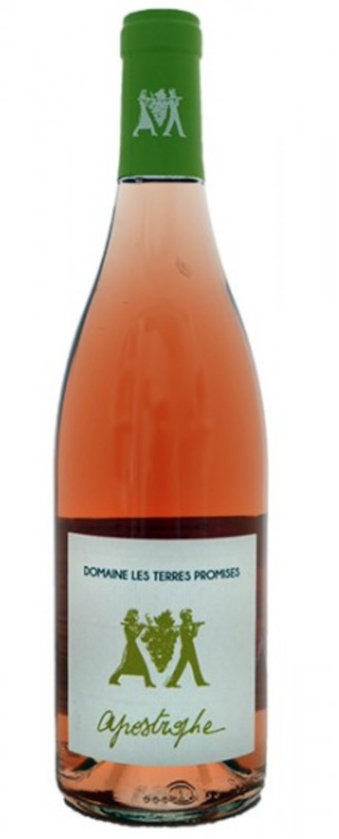 2019 L'Apostrophe Rosé, Domaine Les Terres Promises
Time to consult VAR for an example of unpretentious top-notch rosé. Jean-Christophe Comor's wine is a blend of Grenache, Carignan and Cinsault. Fermented with its own yeasts, this wine also undergoes malo. The palate is all kinds of cherry – juicy, sour and even macerated. A little watermelon and citrus round things out and continue through the long, crisp finish.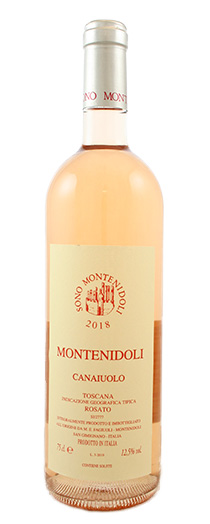 2019 Canaiolo Rosato, Montenidoli, Toscana
From the red-stemmed Canaiolo grapes and the beautiful Montenidoli vineyards which lie on calcareous soils. Pearly-pink, almost translucent this is the most delicate and yet strong "rose" wine. The nose suggests crushed fresh rose petals, the mouth bristles with watermelon freshness and the finish mixes minerals and herbs for that bit extra.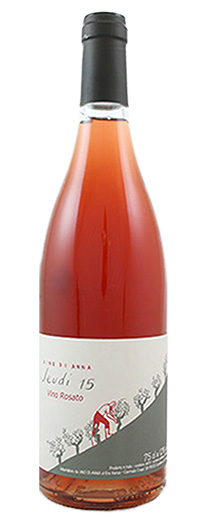 2019 Jeudi 15 Rosato, Vino di Anna, Sicilia
Three-day maceration, destemmed into plastic tubs before fermenting must was racked into a 2000-litre Georgian qvevri. 90% Nerello Mascalese with 10% indigenous white grapes (Grecanico, Catarratto, Minnella Bianco, Carricante. Pale orangey/pink, this wine displays notes of ripe tomatoes coupled with wild strawberries. It is dry and fresh with a fine tannin structure. It is savoury in style with good length and minerality.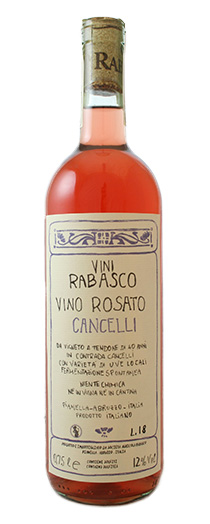 2019 Cancelli Rosato, Iole Rabasco, Abruzzo
The Rosato Cancelli is direct-press Montepulciano from the Cancelli vineyard site, a bowl that starts at the base of the La Salita slalom run and jumps a small road to climb the gentler adjacent slope. This wine is part of a serious Abruzzo tradition — no skin maceration as is the custom, a fact belied by its electric raspberry hue. Since 2016, Iole has fermented the rosato in cement and then aged in stainless steel (rather than her classic fibreglass damigiana used in years past), producing a super fresh and vibrant wine laced with tension and electricity.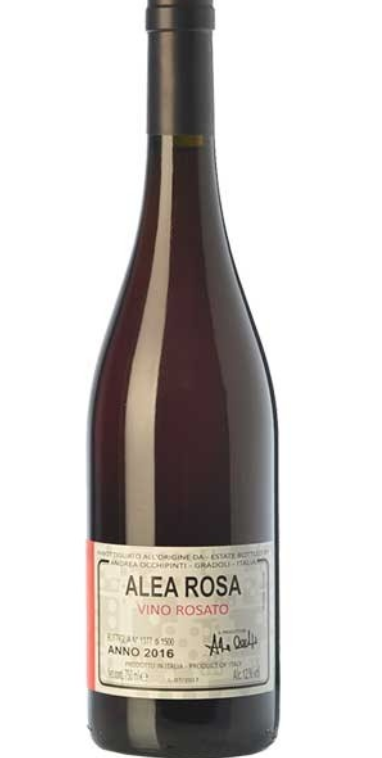 2019 Andrea Occhipinti Alea Rosa Rosato, Lazio
The Alea Rosa Rosato is a sheer delight. Maceration takes place on the skins for one night, followed by spontaneous fermentation with only native yeasts in small cement bins, without the use of chemicals or any additives other than a small amount of sulphur at bottling. The wine spends six months in a mixture of steel and cement barrels and a further two months in bottle. Floral, but not obviously so, with fragrant notes of pink and red blossom, pink grapefruit and cherrystone fruit character on the palate, and a salty citrus finish. Only a couple of thousand bottles are made of this pale beauty.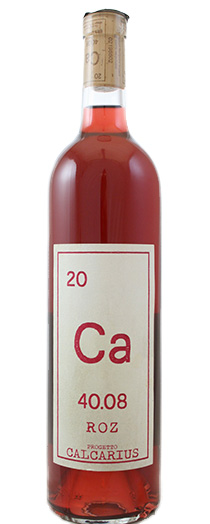 2019 Calcarius Roz Rosato, Puglia
To Italy the spoils. This time from Puglia and Valentina Passalacqua's vineyards on white limestone rich Kimmeridgean soils. Aleatico and Nero di Troia come together here in a wine full of energy, with the rustic aroma of wild flowers and wild red fruits. On the palate, salinity and freshness of red fruits give a truly intriguing balance.

2017 Sister's Tavkveri Rose, Kakheti, Georgia
Sister's Wine is a project of Jane Okruashvili. Her vineyards are in the Kakheti region of Eastern Georgia. Grapes are farmed organically and the wine is naturally made from free-run juice, being fermented ambiently with wild yeasts in buried terracotta qvevri and bottled without filtration of sulphur.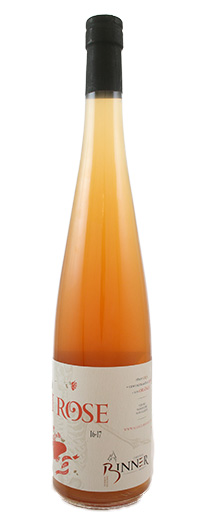 NV Christian Binner Si Rose, Alsace
From nature's art to the vigneron's. Si was made by blending two vintages in equal proportions, 2016 (which macerated for eight months on skins), and 2017 (eight days on skins). The maceration, fermentation and the ageing took place in the estate's one-hundred-year-old oak barrels, sans temperature control, in Binner's brand-new bioclimactic winery. Christian comments: "Even in Roman times white wines were macerated in this way, releasing tannins and colour, the natural anti-oxidants of grapes". After this the wine is matured for a further period on the lees before bottling without filtration or sulphur added.
Difficult to describe the taste of a wine that seems to vanish from the glass as soon as you pour it! Suffice to say, there are notes of roses, peaches (blossom and fruit), pink grapefruit, playful mingling between ripeness and citrus, all flavoured with pepper, dried spice, herbs and crushed minerals. The pleasure is all yours. The wine glows.
*
Interested in finding more about the pink drinks mentioned? Contact us directly:
shop@lescaves.co.uk |  sales@lescaves.co.uk | 01483 538820
*Note: We are still open for business, doing deliveries, and keen to help everyone with their booze needs in this difficult time. Natural wine lovers can visit our online shop and order online!