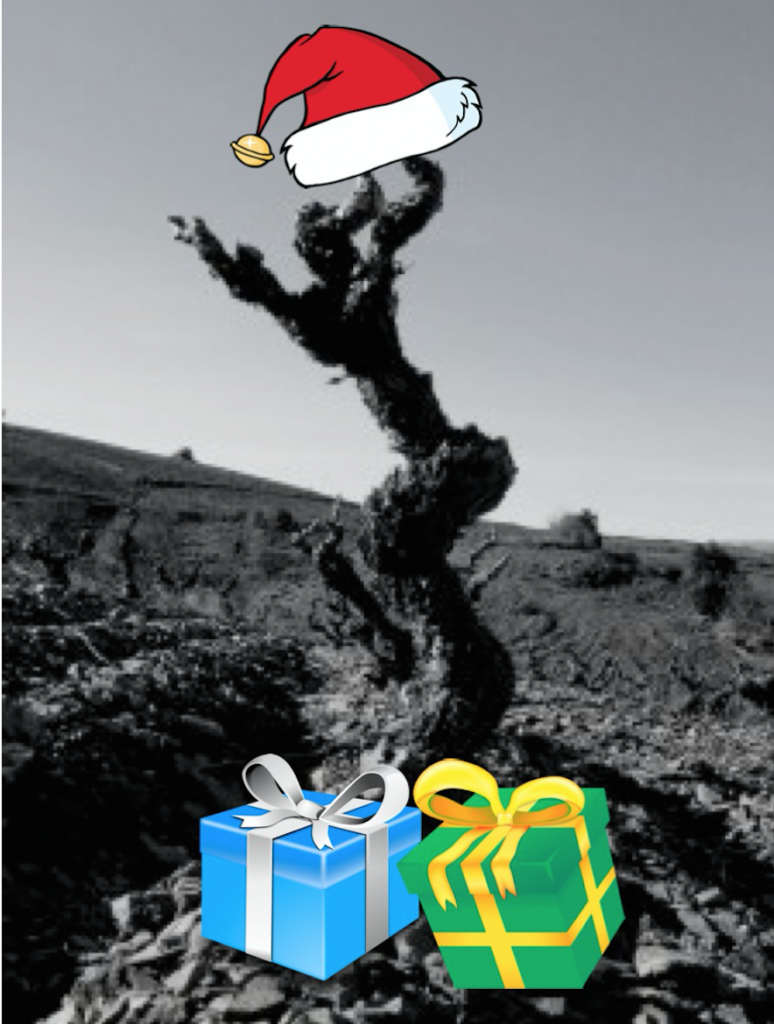 Time was…
…. that at the beginning of the year one sifted through the sediment of one's knackered Christmas claret, rubbed a tartrate crystal ball and prognose-sticated on all the forthcoming trends in the world of wine. And should none of the predictions come to pass, then no-one was paying any attention really.
Hindsight, however, is a wonderful thing, so we might as well use it. What I have noticed in 2021 in the village parish of natural wine is that not a lot has changed this year that was not already in the process of changing over previous years. The wheel may turn steadily, yet its rotations are incremental.
Much of what follows is impressionistic, part-based on observation, on what I have tasted, and partly what I hear is happening on the metaphorical grapevine. And part gross generalisation, naturally. For example, I do believe there is a vogue amongst natural vignerons to further reduce extractive texture and flavours in their wines. This might be done via shorter macerations, not doing punch-downs or pump-overs, or eschewing batonnage – in short, employing infusive rather than extractive techniques. Which all chimes with a general narrative about the desire for balance, the notion that wine should be wholesome, vivacious and drinkable, not products bent to the will of the winemaker and the cacophonous (or meretricious) result of diverse oenological techniques.
I have encountered a lot more examples of wines made from partial skin contact as opposed to "the full monty" method.
A quick example. I did a tasting of our Piedmontese wines today for some customers. Interestingly, most of the wines were fermented in cement tanks and aged either in the same vessel or in botti, big neutral barrels. I love the way cement is beginning to replace stainless and wood in some wineries. For although wood may cushion or add a particular dimension to wine, cement seems to allow the wine to relax. Because of this gentle nurturing environment, the wines in question were aromatically profound. They were also profound in their simplicity, as if the vigneron had understood that the best way to channel the vintage, the nature of the variety and the vineyard and let flavours speak for themselves, was to minimise the human superimpositions.
Talking of lighter extraction, I have encountered a lot more examples of wines made from partial skin contact as opposed to "the full monty" method. In other words, a portion of grape skins (say 30%) is used for the maceration. This, in turn, gives a subtle accent the wine rather than defines it by its style. It is another strategy in the search for balance.
I am seeing more examples of what I call reverse wines, those made in a way that is the very opposite of what you might expect.
Looking back to look forward is an expression one increasingly hears in the winemaking community. It means that one can discover new inspiration in traditional winemaking methods. The co-ferment/field blend of red and white grapes, the so-called Gemischter Satz, is becoming increasingly popular. Co-planted varieties are harvested on the same day at varying levels of ripeness and subsequently fermented together. The final colour can be anyone's guess, but the white grapes in a blend take down the colour and alcohol and give the wine a brisk breeziness.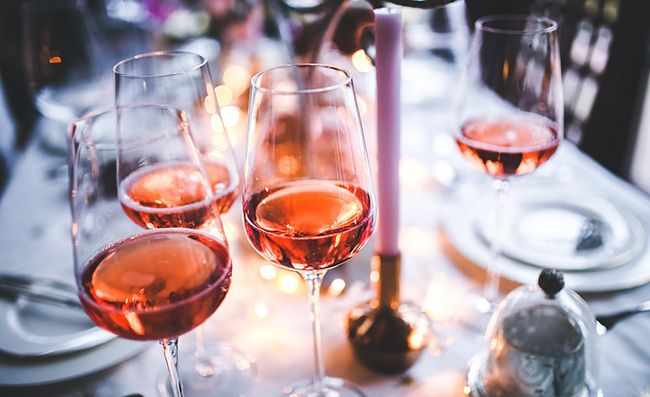 Equally, I am seeing more examples of what I call reverse wines, those made in a way that is the very opposite of what you might expect. This might involve straight pressing a red grape variety, or doing a very short maceration on it, finding a colour between red and rosé. Or, conversely, a very long maceration on a white. Or a carbonic maceration on a variety that customarily undergoes lengthy extraction and pump-overs. In fact, the expression semi-carbonic is forever fluttering off my lips.
Now, we are just as likely to see a more pragmatic approach from a natural vigneron whereas more classic winemakers are conceding that great wine can arise with native ferments and diminished sulphur additions.
For years, winemaking has been seen as a science and that it is somehow a binary choice between oenological wines (or what I term recipe winemaking) and the more intuitive natural side of winemaking. Now, we are just as likely to see a more pragmatic approach from a natural vigneron whereas more classic winemakers are conceding that great wine can arise with native ferments and diminished sulphur additions. Of course, there are still industrial wines at one extreme and no-sulphur-at-all-costs ideologues at the other (although I can't think of many), but the truth is always more complicated than my-position-right-or-wrong.
There is a flip side to this. If you love the raw, elemental, spin-the-wheel risk associated with drinking natty wine, then more technically accomplished winemaking does make the wines less edgy.
This may also be a whopping generalisation, but I have the impression that genuine natural wine is becoming much more focused on terroir expression than ever, the result of longer and more precise elevages, more careful vinification and better farming practice. No-SO2-glou is one thing and very enjoyable it can be. At some point, however, a vigneron may wish to graduate from buying grapes and making zero intervention juice for the sake of it and when one farms one's own vines, then one naturally want to faithfully respect the vineyard. This intimate relationship with the vines obviously impacts on the decisions one makes in the winery.
Hell, in 2020, a natty wine module had even insinuated itself on the wine diploma course. Put that in your conventional pipe.
What else? Climate change is challenging vignerons to consider carefully where to plant vineyards and how they should farm them. Growers such as Julien Guillot and Christian Binner are retraining their vines, even rethinking how the vine might most effectively function during a climate revolution. Others are planting higher up slopes or on cold sites. There is greater appreciation than ever of the positive aspects of organics and biodynamics and how using these methods enables one to achieve the intrinsic balance in – and restore health to – the vineyards. Environmental consciousness is increasing – in terms of making nature part of the farming process (biodiversity is much more than a buzzword) and in the greening of wineries. It takes time, but natural winemakers are very conscious of their own environmental impact and are thinking how they might become more sustainable.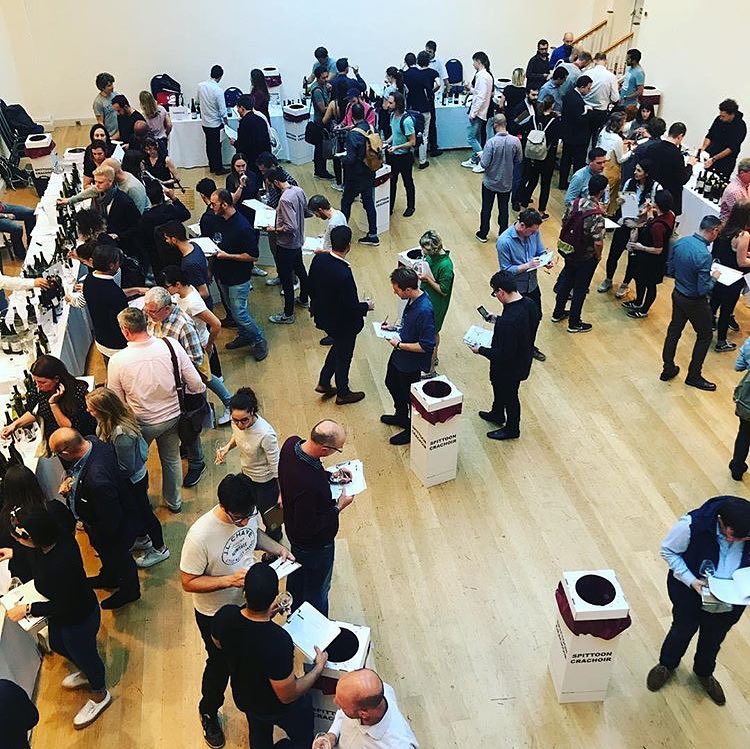 The Trade
Just to show the old trends don't necessarily die, Bojo Nouveau day seems to getting bigger and bigger again – there were so many events in London this year, the demand for the wine was nuts. It was a go-go flow for those in the know of Bojo Nouveau shows.
In the wonderful world of wine trade, natural wine – like love – conquered all. Well, to all intents and purposes. Hell, in 2020, a natty wine module had even insinuated itself on the wine diploma course. Put that in your conventional pipe. Meanwhile, the refuseniks have been audibly silent for a while, and 2021 was more-or-less mercifully free of the usual blog/social media spats that tend to surround natural wine. But then why waste the time and energy to inveigh against a phenomenon that has become part of the warp and weft of everyday drinking? Wine is wine is wine, to coin a cliché, and for all the monumental crapness of the past year, hopefully a little perspective is creeping in, and we may be allowed now to publicly judge each and every wine on its merits and our individual preferences – and not be castigated for it.
Hell, in 2020, a natty wine module had even insinuated itself on the wine diploma course. Put that in your conventional pipe.
The early part of 2021 felt like the end of days with perfect storm of Covid + Brexit. In the apocalypsing dark winter months, there was not much in the way of comfort drinking going on. Dry January extended into arid April. Restaurants were shut, of course, businesses furloughed, travel verboten and to pop the non-macerated cherry on top of the cake, even the weather was lachrymose (as it was to be all year). The collective generosity of spirit manifested in 2020 when we applauded the NHS and the care workers, helped our neighbours and gave big thanks for small mercies, had given way to a jaded sullen despond.
Cometh the spring and the step-by-step reopening of the restaurant trade. The mood became suddenly more optimistic – almost absurdly so. Human nature dictates that we grasp our meagre freedoms hard. The idea of going out to a restaurant became a beautiful thing, to be in the same room as one's friends, to disburse the money that we hadn't been able to spend for so many months, to populate social media with pictures other than the loaves of bread made from our special sourdough culture, and symbolically to reassert our ability to show our faces abroad, to be the social beings that our profession demands. Yeah, all that. Man cannot live by Zoom alone. And to drink! To drink fiercely and at the toppish end of a wine list. I went to one restaurant early post-lockdown and ordered a fiendishly expensive bottle (by my standards). When I noticed at what was occurring wine-wise on neighbouring tables, I felt I was being attacked by a fine wine gegenpress, a counterblitz of Burgundy and spenny bubbles. Everyone was drinking like it was the roaring (insert decade of your choice).
2021 was also the year of the sadly departed. A number of our favourite growers passed away – several taking their own lives. The financial pressures on many individuals were exacerbated by a horrible vintage, a succession of climatic horrors resulting in minimal wine production and maximum agitation.
For Les Caves, it was a case of steady-as-she-goes. Surviving a rollercoaster year (more roller than coaster) requires going the extra mile or ten. Hard work and consistency are/were the watchwords. And understanding the nature of our customers' businesses and constantly improving communication (and managing expectations) was the key to better relationships.
The idea of going out to a restaurant became a beautiful thing.
This was not a vintage year for my wine epiphanies. In previous year, I would measure these in the number of time I felt impelled to take the glass and bottle to the balcony and have them provide the mood music to a particularly Turneresque sunset (and vice versa). The lack of such memorable sunsets didn't help and they do tend to lend an extra splash of colourful je ne sais quoi to the experience of imbibing. There were memorable bottles, of course, and the odd very delightful surprise. The usual producers provided the best moments: De Moor, Ganevat, Emmanuel Houillon, Michael & Erich Andert, Kelley Fox and Camillo Donati, and whether that is to do with their inherent genius or my inherent conservatism is anyone's guess.
Epiphanies aside – and they can't be summoned willy-nilly – I did carpe my diem and tried to drank the finest natural wines known to humanity: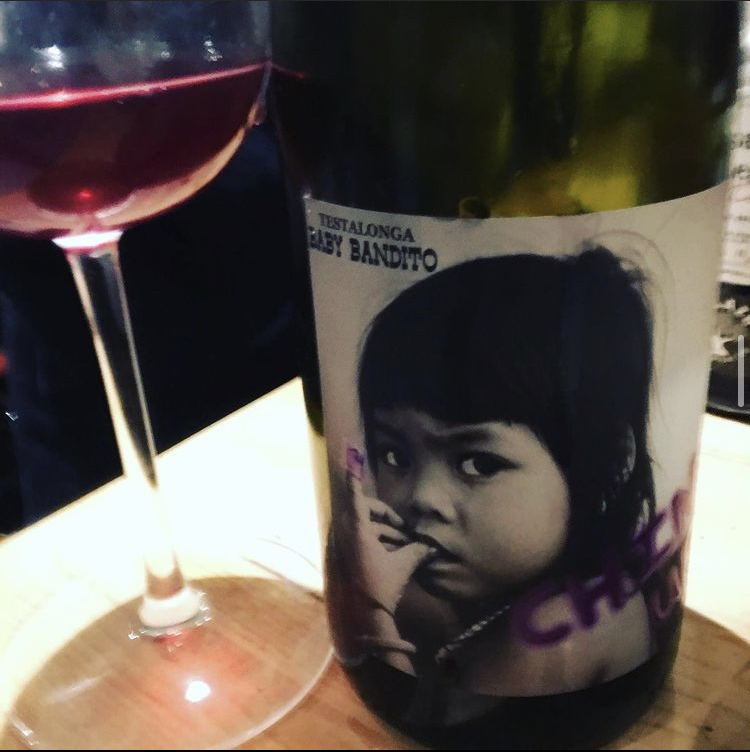 2020 Baby Bandito Chin Up, Craig Hawkins
100% Swartland Cinsault with so much floral fruit. Like putting your nose in a raspberry pie or a cherry clafoutis. Fruit pastry, anyway. Not jammy, nor carbo, just pure and lovely with the merest whiff of fynbos.
2019 Les Chonchons Pinot Noir, Anne & JF Ganevat
The red Ganevats were sublimer than blime in this vintage. One particular Trousseau was other-worldly. This wee old vines Pinot was from their negoce range, and as dangerously delish as any wine should be.
2019 Orange Was The Colour, Hughes Beguet, Arbois
My wine-drinking year commenced with one cluster of Beguets and ended with another. This amber Savagnin doing what it said on the label, was the pick of an excellent bunch. It almost smelled of oranges and was as fuzzy as an old vinyl jazz recording.
2018 Gelber Muskateller, Sepp Muster, Styria
My guilty secret? Cheap Retsina and Muscat in its various guises. But not at the same time. This version (Muscat not Retsina) comes with all the chalky opok-y nuances whiffling through from Sepp Muster's fantastic Styrian vineyards.
2019 Un Matin Face au Lac, Les Vignes du Paradis, Savoie
Dominique Lucas makes wines that are crystalline. They are like catching your breath on an icy winter's day when the sky is impossibly blue and the sun is in your eyes. Chasselas to the power of ethereal.
2019 JF Ganevat Grandes Teppes Pinot Noir, Cotes du Jura
Second Ganevat entry. We enjoyed it mightily out of mag. The colour of rose, pretty in pearly pink, a very floaty, almost transcendent Pinot Noir.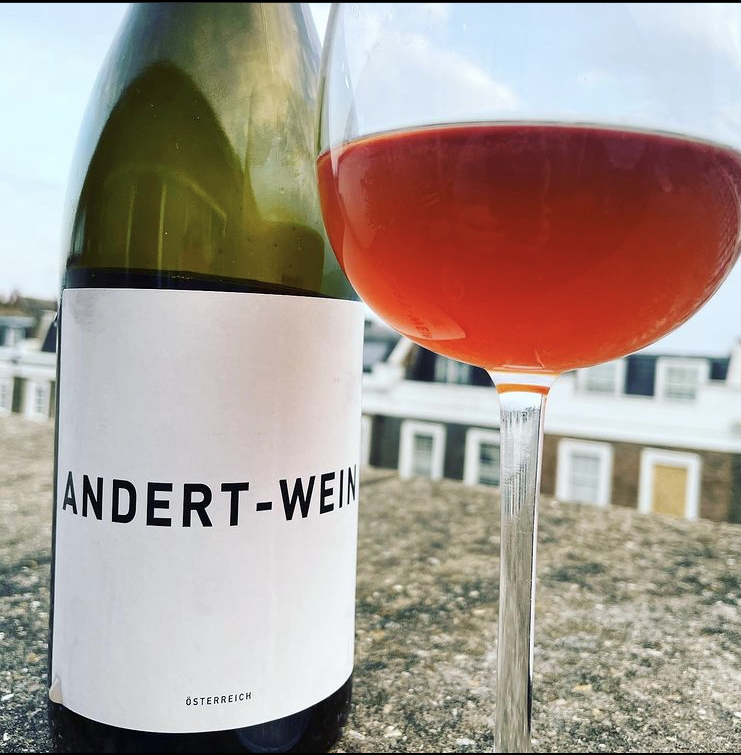 2019 Andert Wein Rulander, Burgenland
Andert's skin contact wines are released early, but need patience. The colour of this wine tells the story. It was fiery sunset, wild and exotic, the vinous equivalent of a great oompah band. If such a thing exists.
2018 Macon Cruzille Blanc au Quin, Vignes du Maynes
I am a huge fan of Julien Guillot's wines, both white and red. This cuvee does not see a scrap of oak; it simply crackles with citrus and minerals.
2020 Alea Rosato, Andrea Occhipinti, Lazio
If I were to launch my campaign for real rosé this might be where I would start. Aleatico, grown organically on the volcanic terroir of Gradoli by Lake Bolsena. Proper dark pink, serious vinosity and vulcanicity.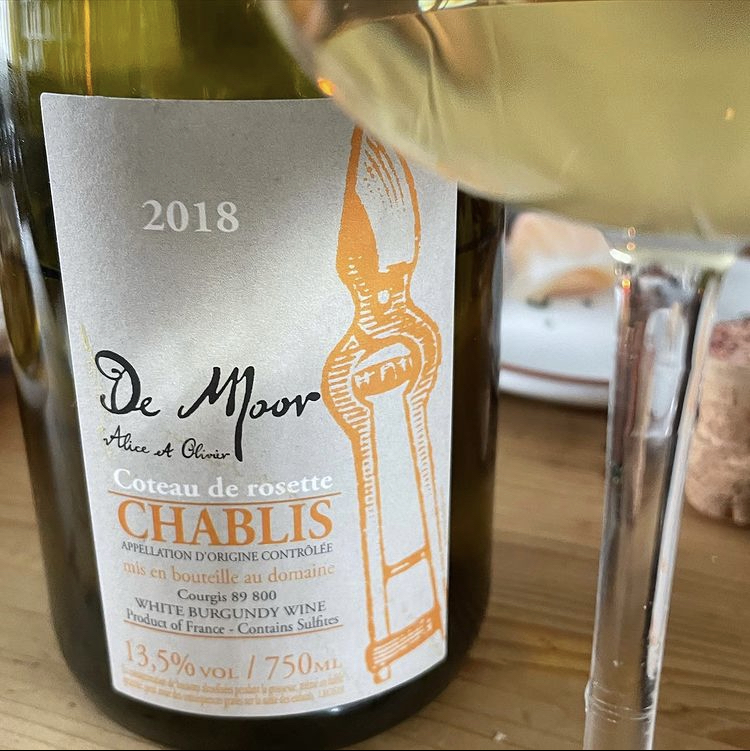 2018 Chablis, Coteau du Rosette, Alice & Olivier de Moor
Enjoyed on the same night as a bottle of Miroirs, this was undoubtedly the winner in the natural beauty stakes, being limpid, ridiculously tensile and positively shimmering. It is a wine that makes you stop talking and start appreciating. Aligoté 1902 also receives a strong mention in dispatches.
2016 Favola, Dario Princic, Friuli
The flagship big blend wine of this top estate. Incredible colour that stops you in your tracks, lava-hued, lush, a slow-sipper of a meditation wine.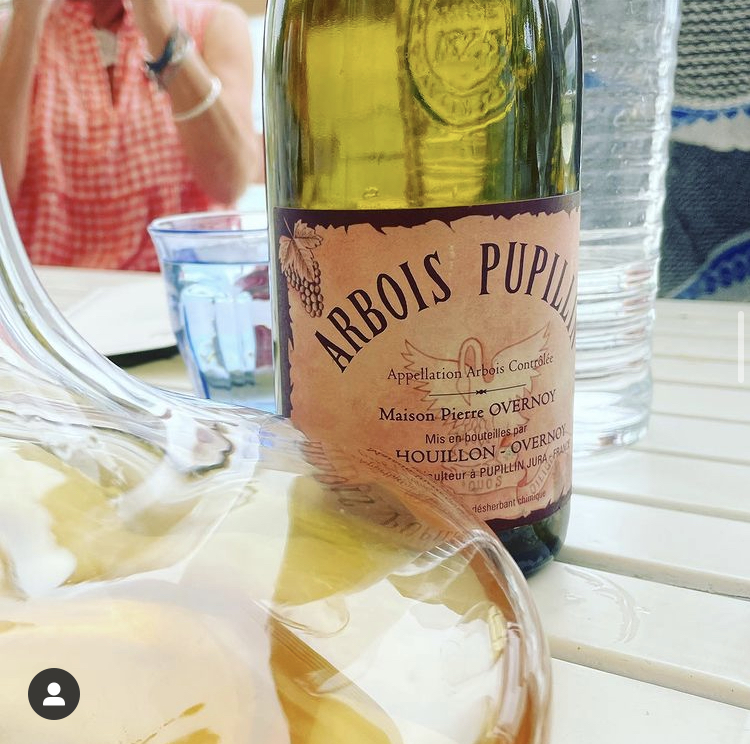 2011 Arbois Blanc Overnoy-Houillon
Proof that these wines grow more beautiful with age. Gloriously fresh. And consumed on the Isle of Wight for Monday lunch with lobster, no less.
2016 Trebbiano d'Abruzzo, Valentini, Abruzzo
The wine looked into my soul and found it worthy (albeit empty). Sizzling with minerals.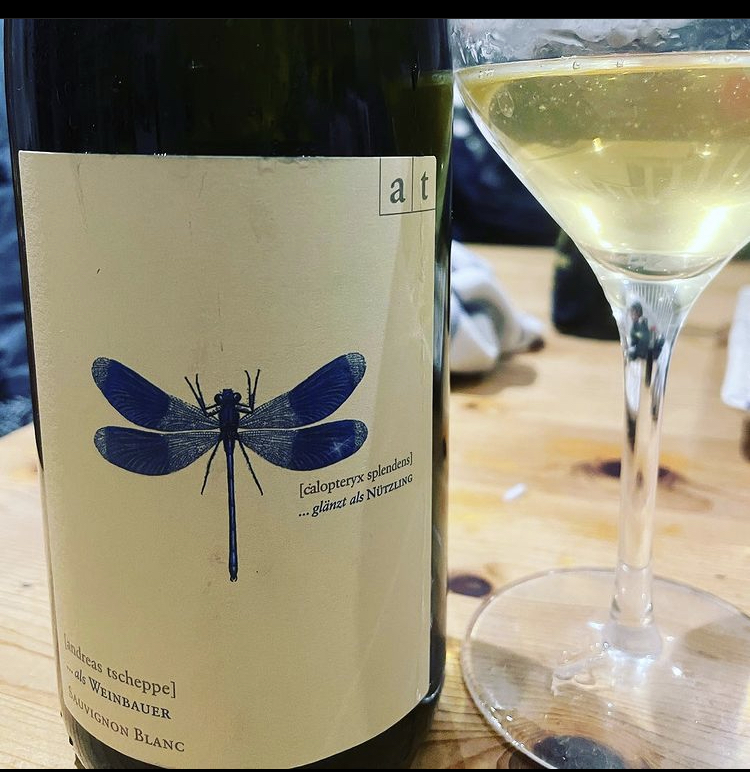 2019 Blue Dragonfly, Andreas Tscheppe, Styria
Always loving the brother green version of this, but blue was the colour this year. Flowers, herbs, currants and minerals, Sauvignon par excellence.
2020 Kelley Fox Freedom Hill Pinot Blanc, Oregon
If we couldn't have Pinot Noir in this vintage, we could have Pinot Blanc. Such a lithe beauty with delicate citrus and floral notes. As Kelley herself says: it's an alpine white, a Pinot Blanc snow queen (I made up the second bit).
*