The Great Sherry Tasting returned to London this month, a chance for us to mug up on our soleras and criaderas, and plunge quizzical beaks into copitas of Palo Cortados and Amontillados. The one thing you realise after researching and subsequent tasting is that while textbooks may describe a one-size-fits-all sherry making process, each bodega has its own individual approach or variation on the theme. These differentiations help to elevate certain of the wines. With sherry, after all, the varietal and terroir dimensions are subservient to the vinification and maturation of the wine, so we're seeking a different type of distinctiveness.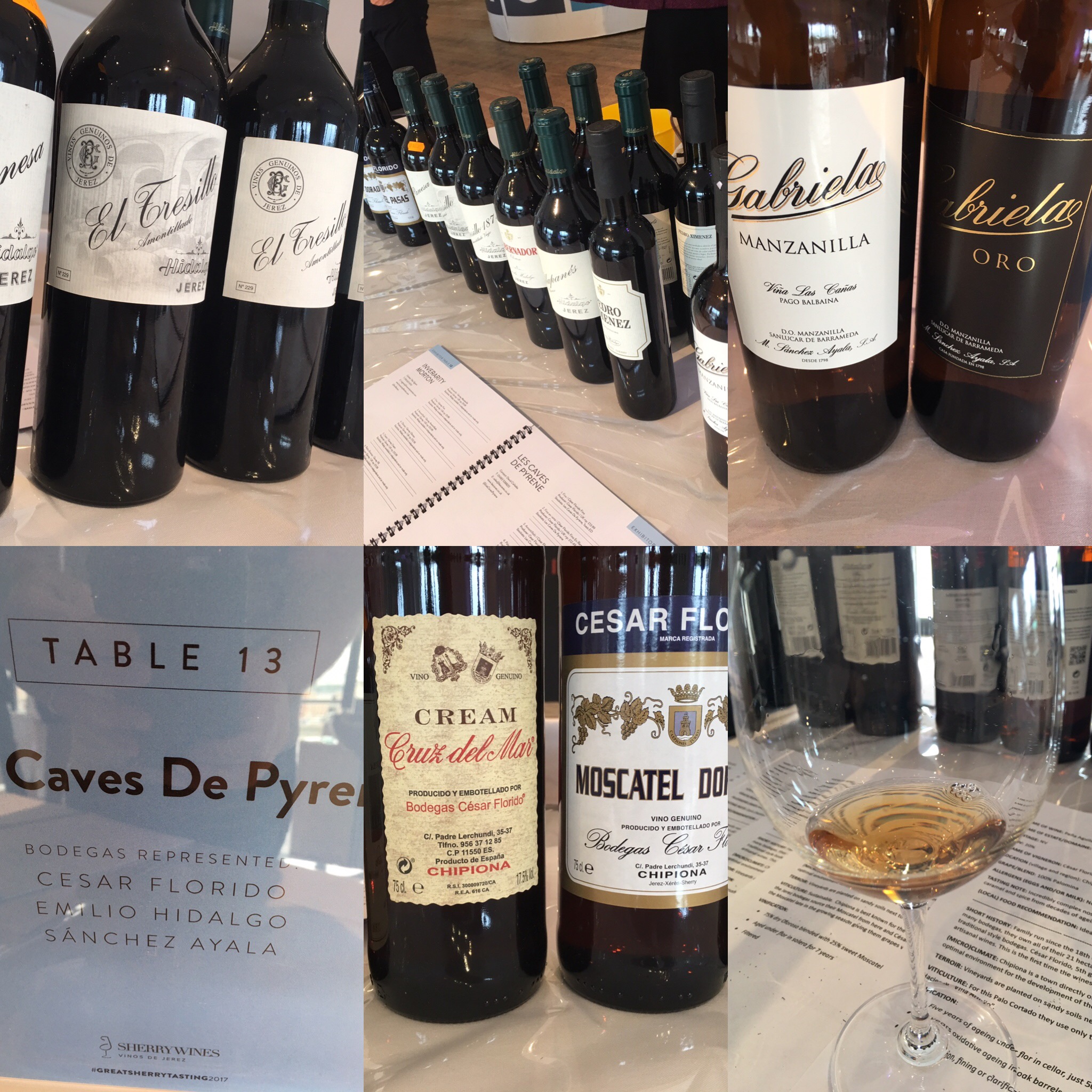 Our variegated fifteen-bottle line up featured, inter alia, an en rama fino, Moscatels from Chipiona, a very rare edition old Palo Cortado, the rich and glorious wines of Hildago with their variations on flor/oxidative ageing, the unfiltered Manzanillas of Sanchez Ayala with their single vineyard focus, and, finally, the non-fortified experimental terroir-selective wines from Bodegas Cota 45.
BODEGAS CESAR FLORIDO, Chipiona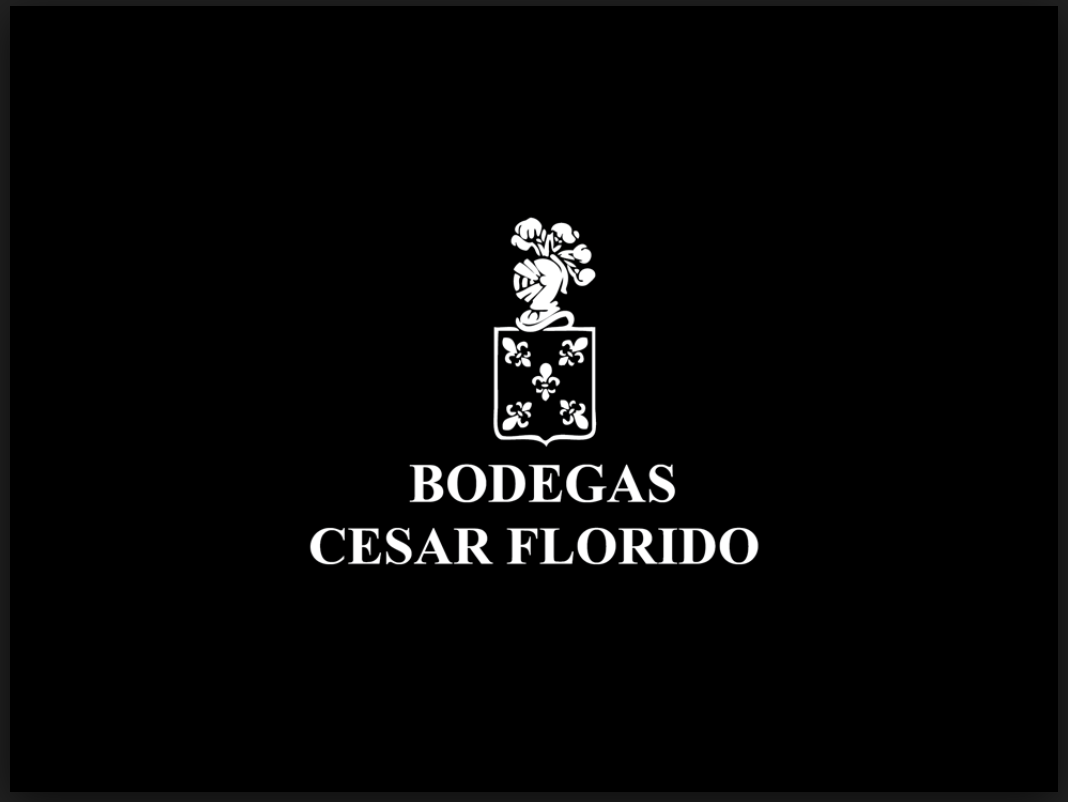 Bodegas César Florido was founded in 1887 and is currently maintained by César Florido, a fifth-generation descendant of the founder. The winery is the oldest bodega in the town of Chipiona, located near Sanlúcar within the Jerez denomination of origin. Bodegas César Florido is one of only two bodegas in Chipiona that are still operating outside of the cooperative.
Though Bodegas César Florido is located directly on the Atlantic, and therefore within the D.O. Jerez-Xérès-Sherry, it is not within the zona de crianza or "zone of maturation", established by the Consejo Regulador.  Limited to Manzanilla de Sanlucar, Jerez de la Frontera and El Puerto de Santa Maria, the wines of the zona de crianza bear the official stamp of "Sherry-Jerez-Xeres Manzanilla" on their back labels, a privilege that is extended to César's three Moscatel wines but not to his Fino, Cruz del Mar Oloroso and Peña del Aguila Palo Cortado.
Chipiona is an area dedicated to growing Moscatel but most of the wine produced here is sold in bulk to the sherry houses of Jerez, El Puerto de Santa Maria and Sanlúcar. Bodegas César Florido is one of the few bodegas that is estate bottling. Flor grows year-round in Chipiona making the finos here unique. Even more unique is the fact that their Fino, from 20-year-old vines on albariza soils, is made from estate-grown Palomino from the Balbaína and Miraflores vineyards. With solera ageing of three years the wine itself is light and soft with a pleasing saline quality that is due to the winery's proximity to the Atlantic Ocean.
As one of the only producers of Moscatel to bottle his own wines, César lobbied the Consejo Regulador to no avail, to allow all six of his wines to be labelled "sherry". With three Moscatel cuvées that include Moscatel Dorado, Especial and Pasas, César Florido has single-handedly rescued the latter from extinction. Fermented with indigenous yeasts, the Moscatel Dorado is made from grapes that are not air-dried, but crushed and fermented to approximately 15% abv, before spending two years in the solera. Moscatel Pasas is made from grapes that are hand-selected on the vine and then dried on fields of sand for two to three weeks to better concentrate the effects of the sun.  Once the fermentation is halted by the addition of neutral grape spirits, the wine is then aged in the solera for five to nine years before bottling. Both the wines are aged in traditional chestnut barrels.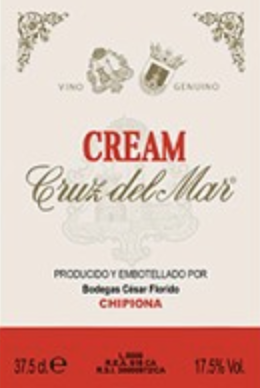 Cream Cruz el Mar is a traditional wine made by blending 75% dry Oloroso with 25% sweet Moscatel (Muscat) from Chipiona followed by oxidative ageing in oak barrels using the traditional solera system of the region. The resultant wine is full bodied, dark, slightly sweet with notes of dried fruits and toffee. Great with blue cheese, foie gras and most desserts. For the Family Reserve Palo Cortado Peña del Aguila they use only top quality, hand-harvested grapes from the Miraflores vineyard, Hacienda "Viña Armijo". At first the wine is aged for around five years under "flor", a veil of yeast that gives the wines a unique fresh, salty character, accentuated by the proximity to the Atlantic – around 50 metres – closer than any other Jerez bodega. Once the flor dies, the wine is then aged oxidatively for a minimum of 25 years in oak barrels using the traditional solera system of the region. Each year only 600-1000 bottles are drawn directly from the oldest barrels without clarification, fining or filtration. Incredibly complex nose of dried fruits, roasted nuts, vanilla, caramel and spice from decades of ageing in old oak barrels.
En rama refers specifically to the so-called "biologically aged" categories of fino and manzanilla sherry. Unlike the nuttier, richer "oxidatively aged" styles like oloroso, which intentionally come into contact with oxygen during the aging process, fino and manzanilla sherries are fortified only to around 15% alcohol, which allows a layer of living yeast, known as flor, to develop on the surface of the wines as they mature in barrel (hence the term "biological aging). In addition to imparting tell-tale briny and saline aromas and flavours, with a characteristic biscuit-y yeastiness, this protective film also protects the wine from being exposed to air or slows down the oxidative process. The result is the palest, freshest, and driest style of sherry, traditionally served with all manner of local seafood.
The production of these "biologically-aged" finos and manzanillas typically involves heavy fining and filtration before bottling in order to remove the bits of flor and other sediment that have accumulated during the course of the wine's production. This process often "strips the wine of its colour as well as its flavours and aromas and sacrifices some of the sherry's natural richness and complexity for the sake of a more stable commercial product.
There's filtration and there's filtration. Sometimes this involves a combination of cold stabilisation and charcoal filtration that leaves the sherry as neutral as can be and this undeniably alters the nature of the original wine. It seems odd to an aficionado of low intervention wines that you would discard all that animates the original wine i.e. the lees and imbues that wine with textural complexity.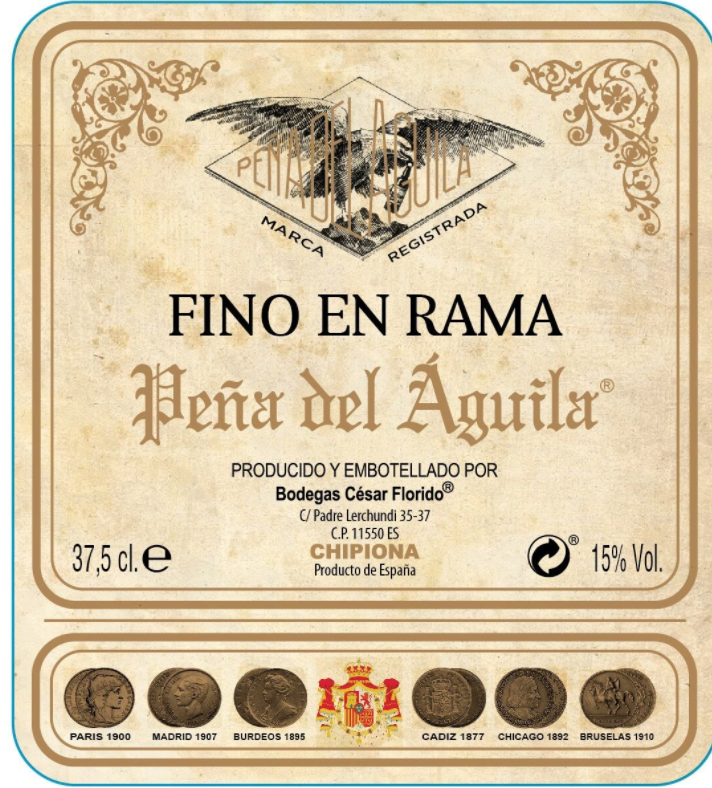 To that end, the en rama approach showcases a different, rawer (or more primary) expression of sherry's potential. Bottled with minimal or zero filtration or zero and released seasonally, en rama sherry offers a much closer approximation of what the wine would have tasted like in its natural state, taken directly from the cask, with all it aromatic intensity, fullness of body, and essential flavours intact. As great as this sounds, it's worth noting that one style isn't necessarily better than the other. Sometimes, all you want is a crisp filtered fino to wash down a plate of oysters on a hot summer day. The two approaches simply result in different but equally valid interpretations of the category, which, taken together, expand the region's stylistic diversity and broaden the possibilities of what sherry can be.
BODEGAS EMILIO HILDALGO, Jerez de la Frontera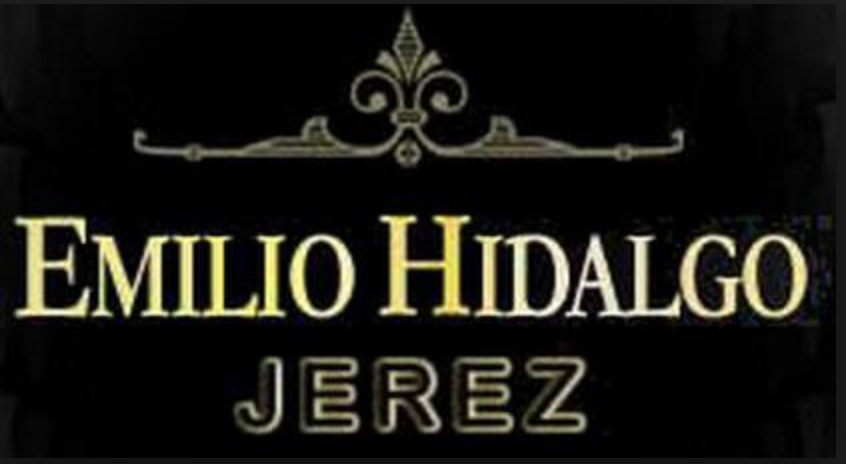 This bodega was founded in the mid-nineteenth century by Emilio Hidalgo Hidalgo, so good they named him twice. The company is owned and operated by the fifth generation of his descendants. The winery has been located, since its inception, in the old part of the city of Jerez de la Frontera; the buildings being of classical Andalucian construction with thick walls, enormous windows, and high, open beamed ceilings are ideal for the ageing and blending of wine. By the beginning of the 20th century, Don Emilio Hidalgo e Hidalgo had a thriving business with an office in London and a presence in many countries. The company was incorporated in 1970 and began to expand its export business in the English, Dutch, German and Austrian markets, as well as expanding into the United States, Japan, Denmark, Italy, France and Belgium.
Currently the winery houses casks of the original wine used to found the company, which is carefully renewed and enriched by the fifth generation of the founding family dedicated to the wine industry. We are listing six wines which demonstrate the wonderful complexity that comes with the ageing process. Even if you don't know your soleras from your criaderas you will appreciate the amazing richness yet subtle balance of these great sherries.
A system of horizontal soleras is used – instead of the usual vertical or pyramidal system – ensuring the barrels are as close to the floor as possible and stored in the coolest, most humid parts of the cellars. This provides the best possible conditions for extended ageing particularly under the flor yeasts. The Hidalgo family think of their sherries more as table wines than fortified wines. The wines are elegant and complex and match a wider variety of foods than many typical sherries.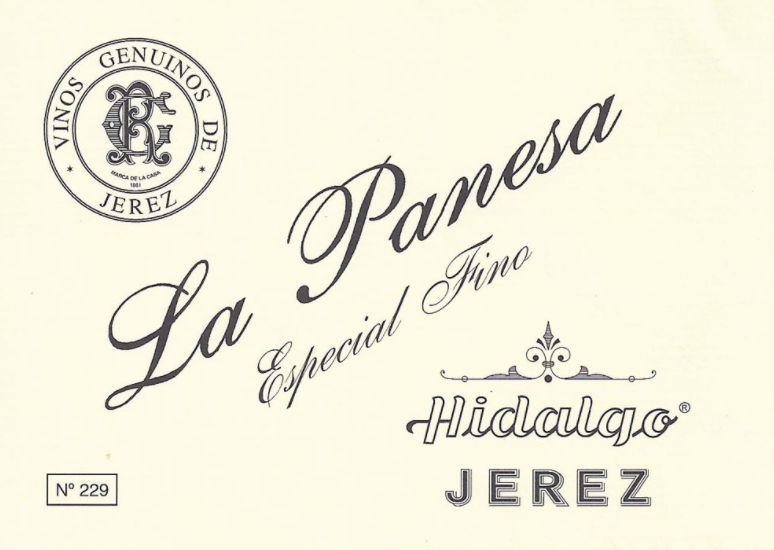 La Panesa Especial Fino (Palomino 100%, ABV: 15%) is fino ++. The name Panesa derives from the name of the vineyard from which the grapes are sourced. Over 40 years ago, the family carried out a selection of the best fino soleras started in 1961. They decided to add younger wine to the solera less frequently in order to allow a greater degree of ageing. As a result, the flor exists as a finer film of yeast, allowing for a very light oxidation of the wine. La Panesa is named "Special" due to its unique qualities as a fino. Because of its high average age – over 15 years – the wine is slightly darker in colour and boasts a richer, more complex palate than almost any other fino made. Nose of roasted almond and churned butter then the spice notes of fenugreek, dried coriander and ginger. The palate is intense and very long; this is such a vinous sherry. Limited release of only 5,000 bottles every year. Full-flavoured with a satisfying aftertaste it should be served chilled with an array of tapas such as shrimp, white fish, cured ham, smoked ham, cheese…
El Tresillo Amontillado Fino starts with +/- 8 years of biological ageing as a fino before undergoing an extra 4-5 years of oxidative maturation. It is bottled from the third criadera of the amontillado solera. Complex array of aromas starting with oxidised fino, rich and full, half way between Fino and amontillado – some dried fruits such as sultana and a trace of old oak, something slightly humid and autumnal, the beginnings of that delightful amontillado smell of toasted hazelnuts with a hint of honeyed sweetness and membrillo. The palate starts with an impression of sweetness but is actually dry, revealing some glycerol and resinous notes. There's a salty tang in the background and excellent length.
El Tresillo Amontillado Viejo 1874 V.O.R.S., from the same solera founded in 1874, but this time bottled from the oldest casks. Average age of around 50 years with only 3000 bottles are available each year. The wine is so named because it comes from an 1874 solera blended and refreshed with younger amontillados. The wine undergoes a very long oxidative development in the family bodega in American oak barrels after a period of ageing under flor. This extremely old amontillado is viscous but at the same time bright and fresh. Imagine notes of cooked walnuts, of orange peel, dried figs, toffee, cream, warm wood and spices (cinnamon, all spice, nutmeg and clove amongst others) with lovely underlying acidity. Totally dry, super-complex with and extraordinarily long finish.
Gobernador Oloroso is an aromatic full-bodied sherry. It is mahogany in colour with a tawny hue (like a deep burnished brown) and has a fresh and elegant bouquet, as a result of its long maturation in oak casks and the harmonious passage of time. The elegance of this wine is due partly to the fact that it developed under flor before its oxidative development. Excellent with red meats, game birds, cured cheeses, stews, roast pork…
Turning the Oloro-volume even further Oloroso Viejo Villapanés is characterised by nearly 20 years average ageing. Villapanés is the name of the historic family estate that is situated in the heart of Jerez. As is traditional, this sherry is made entirely from noble Palomino grapes grown pure white albariza soil. The elegance of this wine is due in part to a brief ageing under flor before its oxidative aging period, which lasts an average of 15 to 20 years. It is considered by many to be the oloroso par excellence. Villapanés is a rich mahogany colour and boasts seductive, toasty aromas of almonds, caramel, fig and a hint of floral perfume. On the palate it is dry, generous and full-bodied, with persistent and lasting flavours.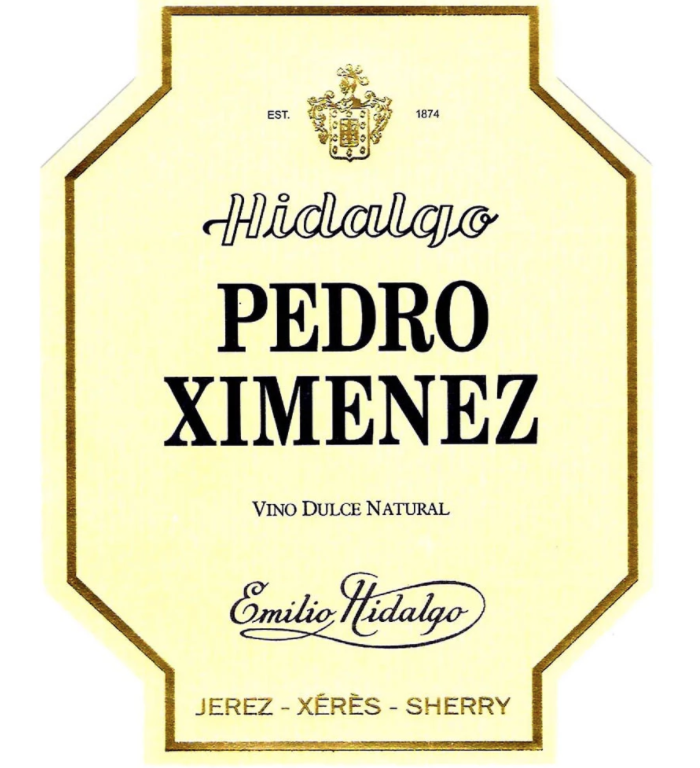 The Pedro Ximenez is very sweet wine that takes its name from the variety of grape. After the grapes are picked, they are dried in the sun for several days to concentrate their level of sugar. This wine has a very dark, almost opaque colour; the aroma is of toasted nuts from old solera and hints of raisins and flavours reminiscent of dates, sweet figs and molasses. Long and complex and very pure.
BODEGAS SANCHEZ AYALA, Sanlucar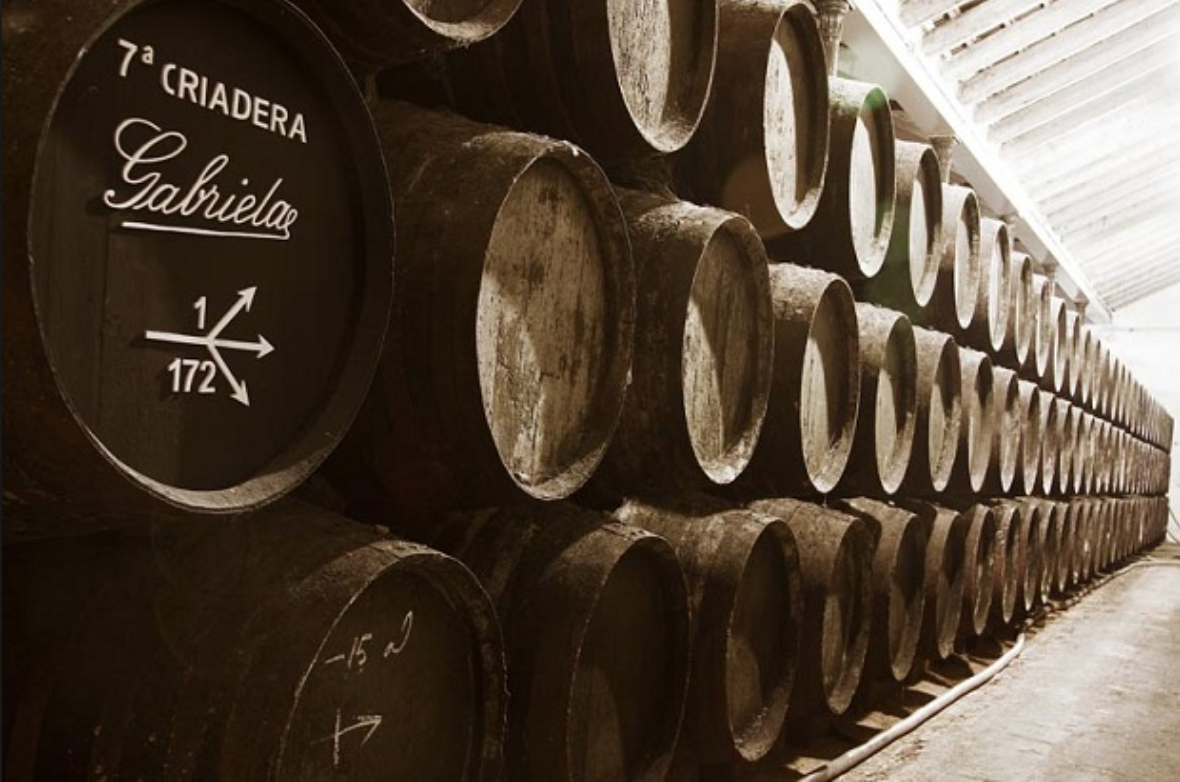 The coastal town of Sanlúcar de Barrameda, sitting at the mouth of the Guadalquivir River in South-West Spain. Sanlúcar forms one of the points of the Sherry triangle. The finos aged in this town are known as Manzanillas, which has its own Denomination of Origin Sanchez Ayala was founded in 1789 which makes it one of the oldest bodegas in the region.
The bodega hit hard times in the 1980s and was purchased by a Seville businessman, José Luis Barrera, to ensure its survival. José has invested in the vineyards and winery in order to produce top quality wines. Historically the bodega sold their wines in bulk to other producers and to local restaurants. It is only recently they started bottling the wines for restaurants in Seville and we are proud to say that Les Caves de Pyrene is their first customer outside of Spain. The family own 120 hectares of vineyards. The Las Cañas vineyard is some 50 hectares located in the Bilbaina district, one of the best vineyard areas in all of Jerez. It is rare in Jerez for a producer to control all areas of production from the vineyards to making the base wine, to ageing and then bottling the wines. Many of the larger sherry "houses" buy already aged wine from "almacenistas" and blend them into their branded wine. Gabriela is a "growers' sherry" in every sense of the word. Wines are aged for longer than your typical Manzanillas, always under the flor yeast. The entry level wine undergoes a very light filtration in order to preserve their authenticity. (Most commercial Manzanillas are charcoal filtered, fined and cold stabilised in order to give the impression of being "fresh" but this just strips the wine of its character.)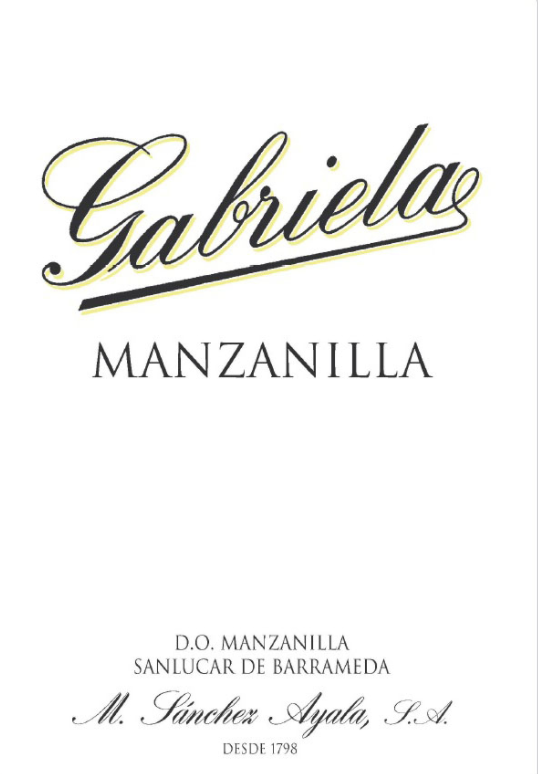 The average age of the straight Gabriela is around six years. The wine is lightly fined and filtered and has pale colour with lovely yeasty/freshly baked bread aromas and is soft and fruity with lots of saline complexity and power, but is incredibly easy to drink. Oro is a family selection of their best and oldest barrels and bottled directly with no fining or filtration. The average age here is between 9-10 yrs. Bright golden colour, less pungent and fresh than the younger Manzanilla but deeper, richer, rounder and more complex. Stunning wine.
BODEGAS COTA 45, Sanlucar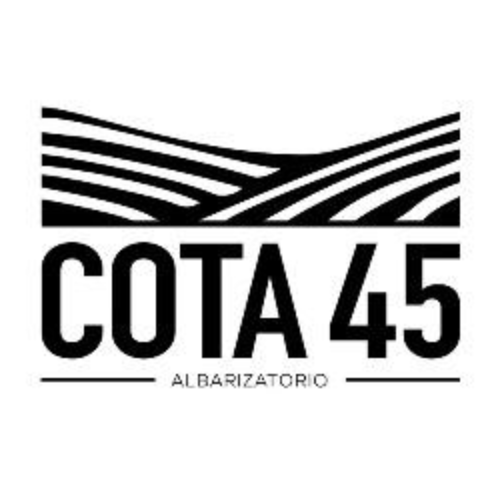 These are still white wines made under flor from numerous old Palomino clones, rediscovering styles of Manzanilla that were made in the 18th and early 19th centuries.
Ramiro Ibáñez Espinar, is a restless and talented winemaker who, with experience in Bordeaux and Australia as well as his native Sanlúcar, runs a winemaking consultancy under the name GL Cero used by various bodegas in the Marco de Jerez. He is s hugely enthusiastic about the potential of albariza soil and the recovery of traditional local grape varieties, many of which are all but lost, and which are no longer permitted in the Consejo regulations. He makes all sorts of interesting wines to demonstrate the terroir and personality of each vineyard and grape variety without letting too much flor obscure it. Ramiro was a founder member of Manifiesto 119, a group of like-minded local wine producers who want to experiment with the old varieties and winemaking techniques, make unfortified Sherry and give more importance to the grapes and the vineyard, not to mention restoring casas de viña. They chose this name after the 119 grape varieties (40 of them in Cádiz) catalogued in Andalucía in 1807 by the first Spanish ampelographer, Simón de Rojas Clemente. Like Ramiro the group makes table wines as well as Sherry, and while few of them carry the DO they are still sought after and hard to obtain due to the small quantities made. One of the projects is called Ube and focuses on old vine Palomino from different clones fermented in an old Manzanilla butt without flor.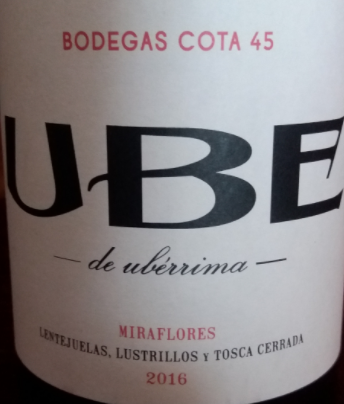 UBE Miraflores uses old clones of Palomino and is mix of three different albarizas (chalky soil with high fossil content): lentejuelas (grainy); tosca cerrada (lower chalk content, harder) and lustrillo (chalky with iron)
The grapes derive from five different vineyards of the Pago Miraflores area in Sanlúcar – the largest and most heterogeneous vineyard area of Sanlúcar. This blend of different albariza soils and vineyard gives the equivalent of a "village" Sanlúcar wine.
UBE Carrascal is from the Las Vegas vineyard, the highest in the Pago de Carrasacal, and the closest area to the Atlantic. The vines are original rootstock Palomino and the terroir is lentejuelas, a grainy type of Albariza soil. The wine is fermented in 500 litre sherry butts with indigenous yeasts, aged in very old barrels and bottled after a light filtration and minimal sulphites added.
What is also delightful is the uplift of beautiful chalky acidity and the wines weigh in at an eminently drinkable 12-12.5% abv. Los Angeles (thirst)slakers!
Overview
Sherry will only ever be a niche product. This is not to do with quality or value-for-money or even flavour, but rather the fact that it is fortified and a little goes a long way. There are sherries for all occasions, however, from crisp salty finos to tawny-hued nut-cream olorosos, and everything between and beyond. Branding sherry or homogenising the style is not the answer to popularising sherry; education is. And getting people to taste and recognise flavours (umami, for example) which are not within the customary wine spectrum. Restaurants can be the first port of call (no pun intended) for bringing sherry to the fore, by incorporating tasters of sherry into certain dishes on the menu. Without food many of the wines are interesting in the way that complex things are interesting; with food they make perfect sense.
Interested in finding out more about any of the wines that feature in this piece? Buy online here or contact us directly…
Retail: shop@lescaves.co.uk / 01483 554750