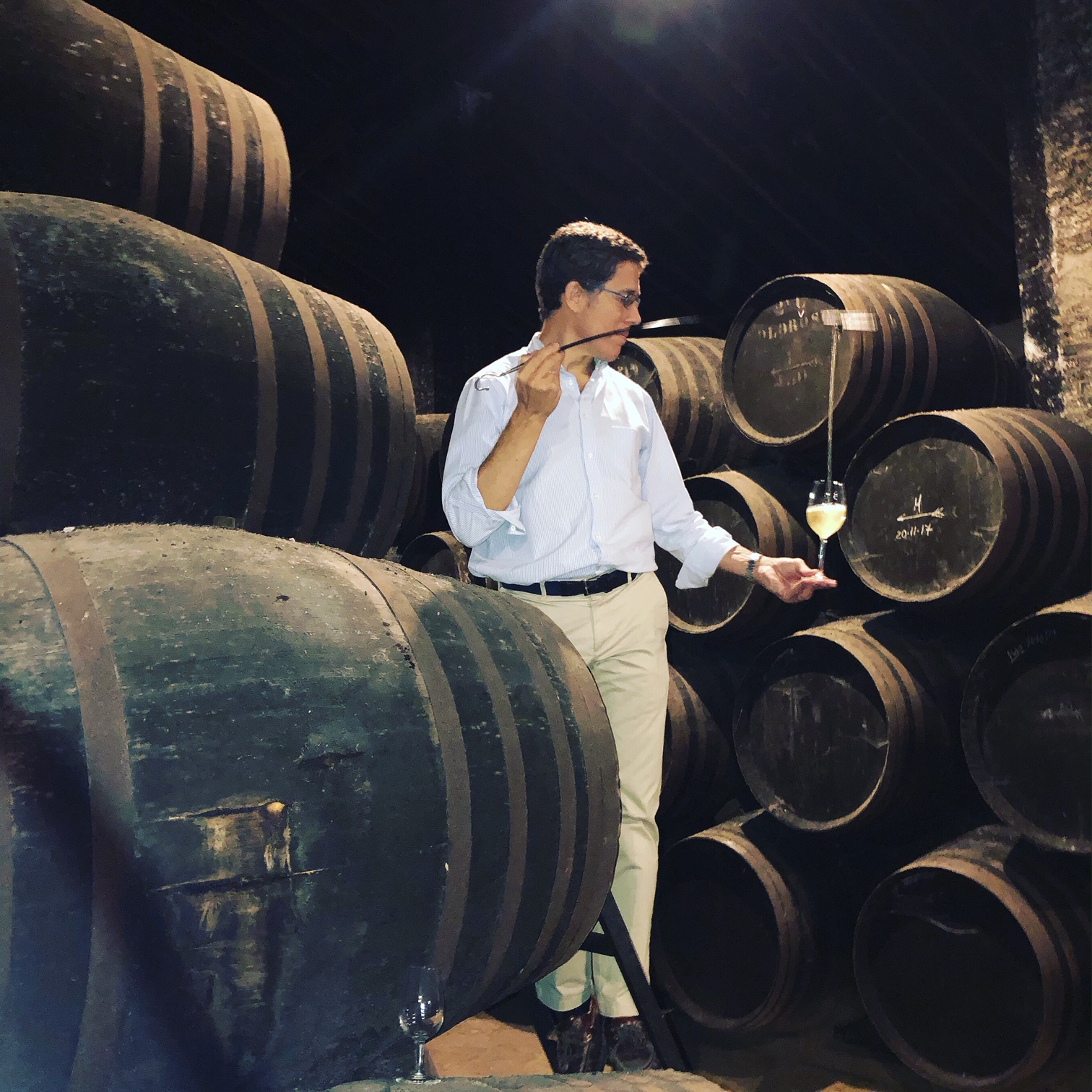 Bodegas Emilio Hidalgo was founded in the mid-nineteenth century by Emilio Hidalgo Hidalgo, so good they named him twice. The company is owned and operated by the fifth generation of his descendants and our host for the visit was the genial Fernando Hidalgo. The winery has been located, since its inception, in the old part of the city of Jerez de la Frontera; the buildings being of classical Andalucian construction with thick walls, enormous windows, and high, open beamed ceilings are ideal for the ageing and blending of wine. By the beginning of the 20th century, Don Emilio Hidalgo e Hidalgo had a thriving business with an office in London and a presence in many countries. The company was incorporated in 1970 and began to expand its export business in the English, Dutch, German and Austrian markets, as well as expanding into the United States, Japan, Denmark, Italy, France and Belgium.
The company used to own its own vineyards, but sold them to concentrate on refurbishing and expanding the winery. The bodega holds around 4,000 barrels – many of them very old indeed – piled four and occasionally even five aloft in long serried ranks. An impressive sight.
The winery also houses casks of the original wine used to found the company, which are carefully renewed and enriched by this generation of the family.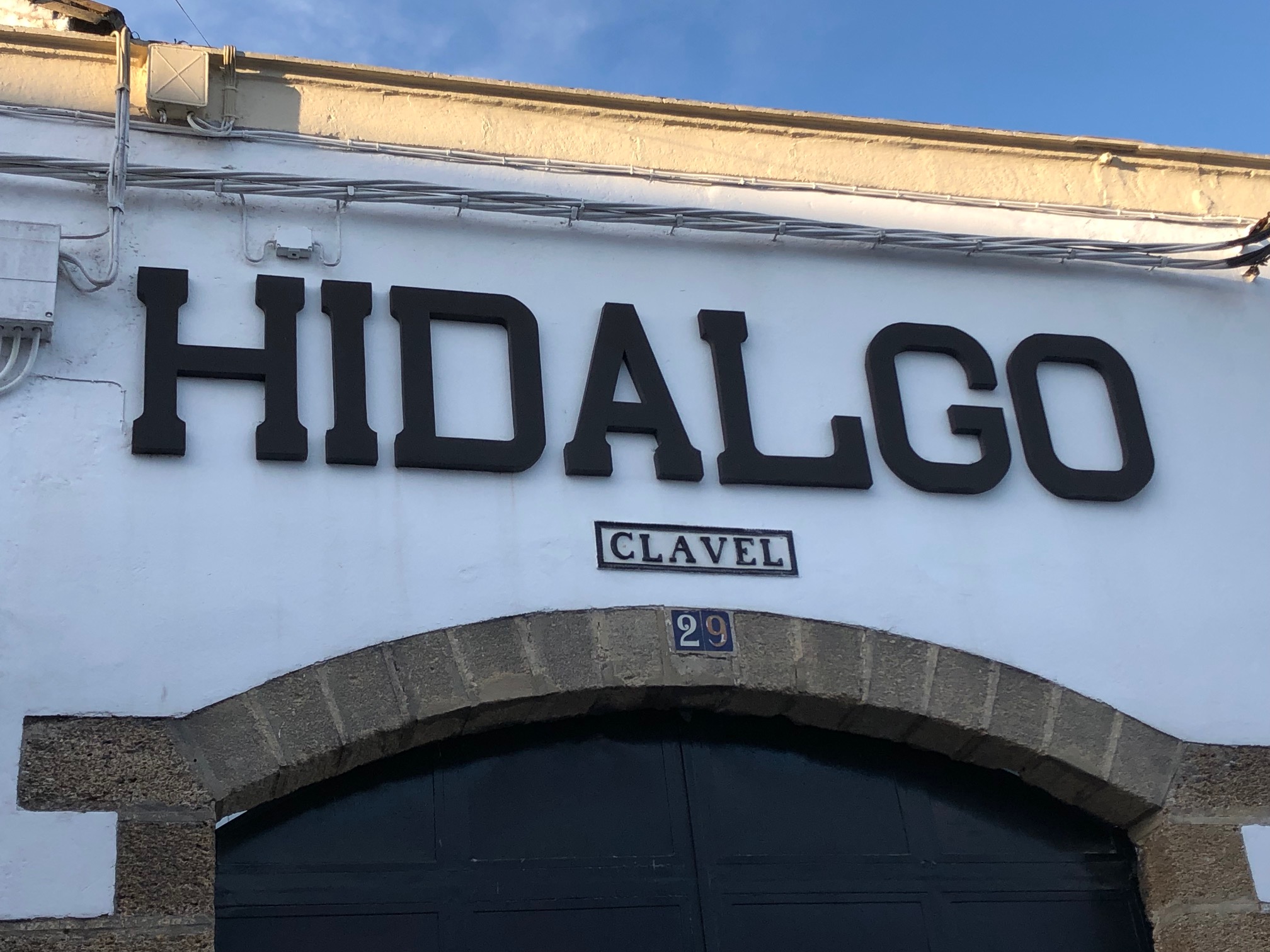 We are listing six wines which demonstrate the wonderful complexity that comes with the ageing process. Even if you don't know your soleras from your criaderas you will appreciate the amazing richness yet subtle balance of these great sherries.
A system of horizontal soleras is used – instead of the usual vertical or pyramidal system – ensuring the barrels are as close to the floor as possible and stored in the coolest, most humid parts of the cellars. This provides the best possible conditions for extended ageing particularly under the flor yeasts (the biological ageing). The Hidalgo family think of their sherries more as table wines than fortified wines. The wines are elegant and complex and match a wider variety of foods than many typical sherries.
We are listing six wines which demonstrate the wonderful complexity that comes with the ageing process. Even if you don't know your soleras from your criaderas you will appreciate the amazing richness yet subtle balance of these great sherries.
Fernando explains that sherry is less about the origin (farming/grapes) than the process of maturation. He likens it to twins, who are born the same, live in the same house, but slowly – over time – evolve their own distinct personalities. The buildings with their variable temperatures and humid "sweet spots" play an integral role in the final wine. If anything, the warehouse with its micro-microclimates is the terroir in this equation.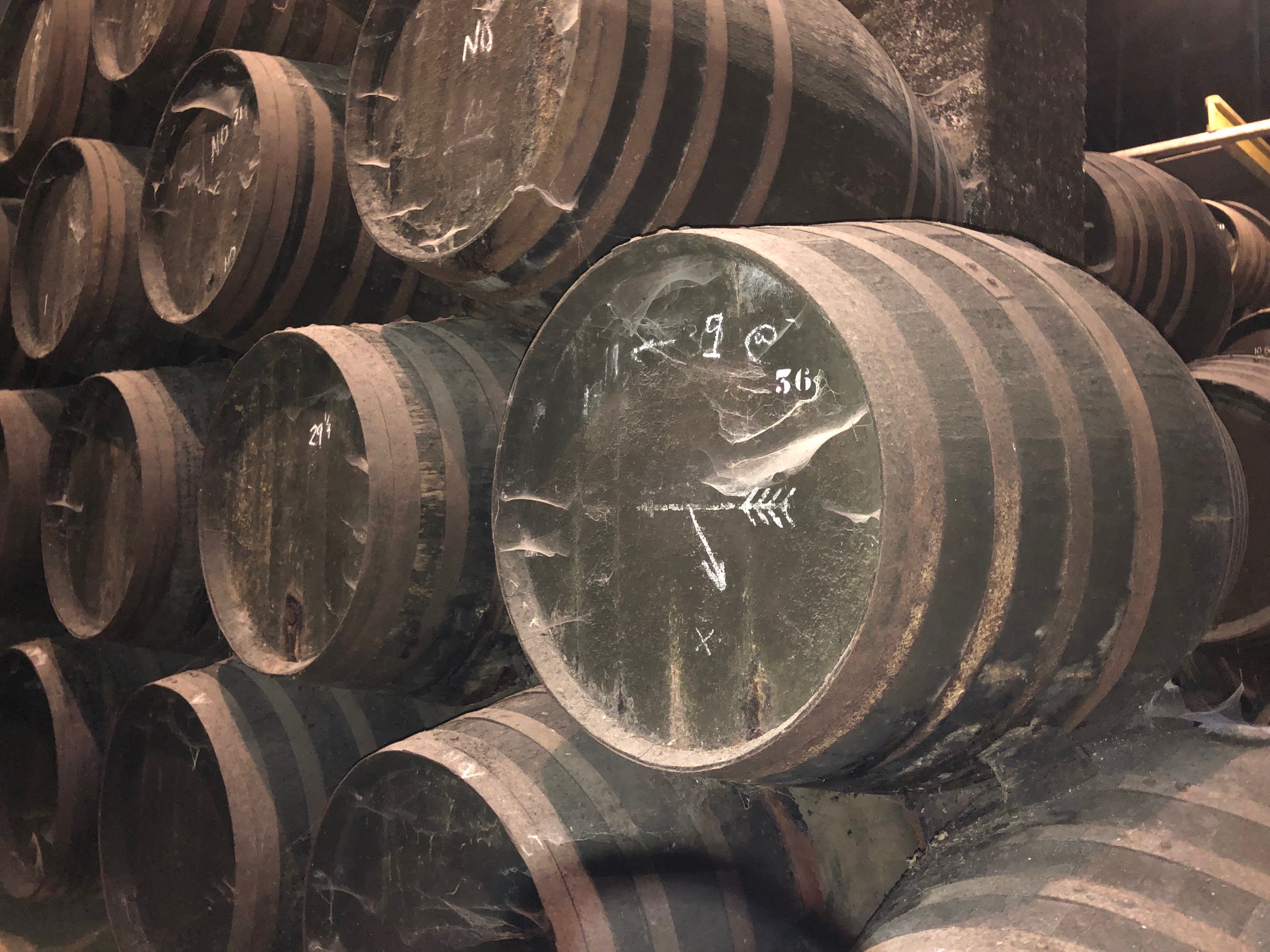 Each barrel develops its own distinct personality, therefore each barrel must be tasted constantly and assessed to see how it blends with the Hidalgo house style. What is different in this bodega is the approach towards biological ageing. the idea being to extend as far as possible this process and to evolve a sherry that has both residual flor character and great depth also.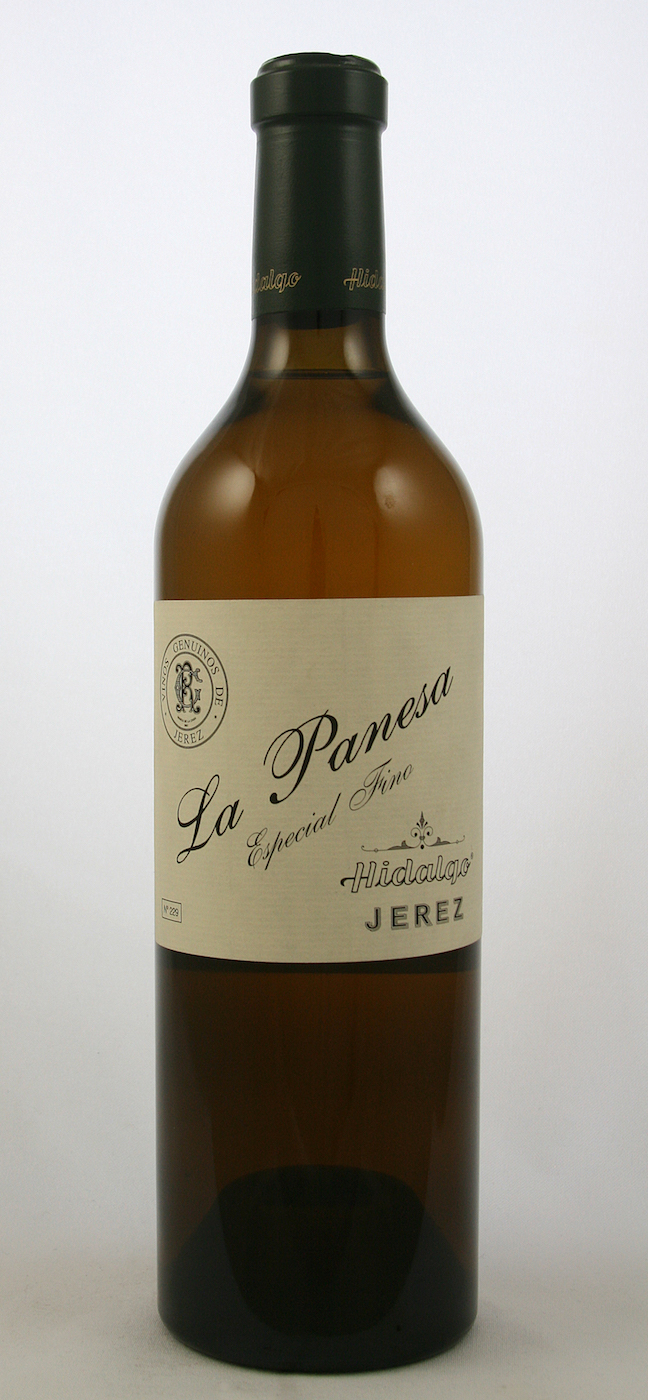 La Panesa Especial Fino (Palomino 100%, ABV: 15%) is fino ++. The name Panesa derives from the name of the vineyard from which the grapes used to be sourced (now sold). Over 40 years ago, the family carried out a selection of the best fino soleras started in 1961. They decided to add younger wine to the solera less frequently in order to allow a greater degree of ageing. As a result, the flor exists as a finer film of yeast, allowing for a very light oxidation of the wine. La Panesa is named "Special" due to its unique qualities as a fino. Because of its high average age – over 15 years – the wine is slightly more golden in colour and boasts a richer, more complex palate than almost any other fino made. It is also effectively an en rama (unfiltered) style of dry sherry, although they do not use this classification on the bottle. The variation between the barrels we tasted was extraordinary: here one (with greater flor consistency) saline, refreshing and fine-textured, there another, with only vestigial flor character, more golden-fruited with secondary nutty notes. When you taste the final sherry it reveals a nose of roasted almond and churned butter leading into spice notes of fenugreek, dried coriander and ginger. The palate is intense and very long; this is both a vinous sherry, but beautifully drinkable one.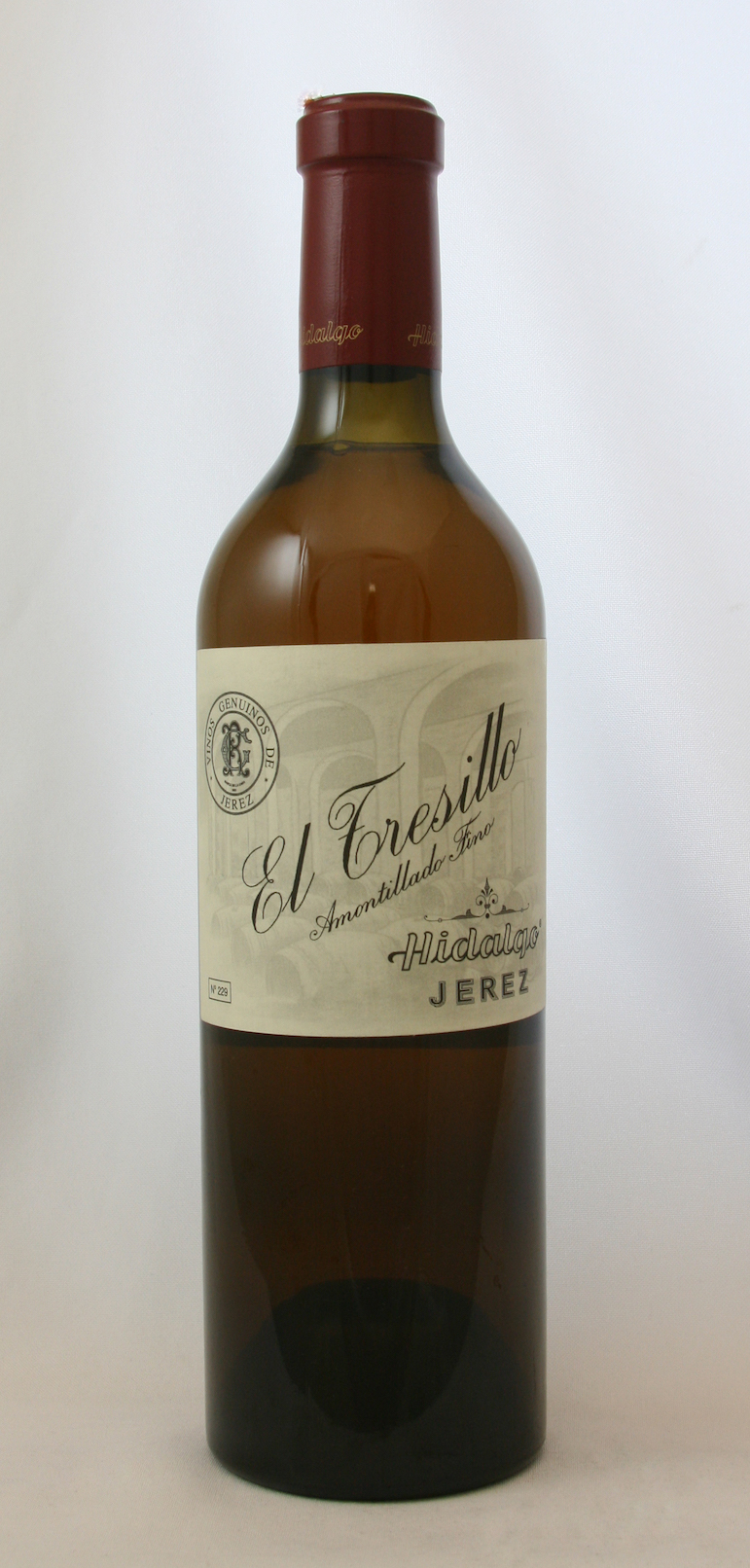 El Tresillo Amontillado Fino starts with +/- 8 years of biological ageing as a fino before undergoing an extra 4-5 years of oxidative maturation. It is bottled from the third criadera of the amontillado solera. Complex array of aromas starting with oxidative fino, rich and full, half way between fino and amontillado – some dried fruits such as sultana and a trace of old oak, something slightly humid and autumnal, the beginnings of that delightful amontillado smell of toasted hazelnuts with a hint of honeyed sweetness and membrillo. The palate starts with an impression of sweetness but is actually dry, revealing some glycerol and resinous notes. There's a salty tang in the background and excellent length.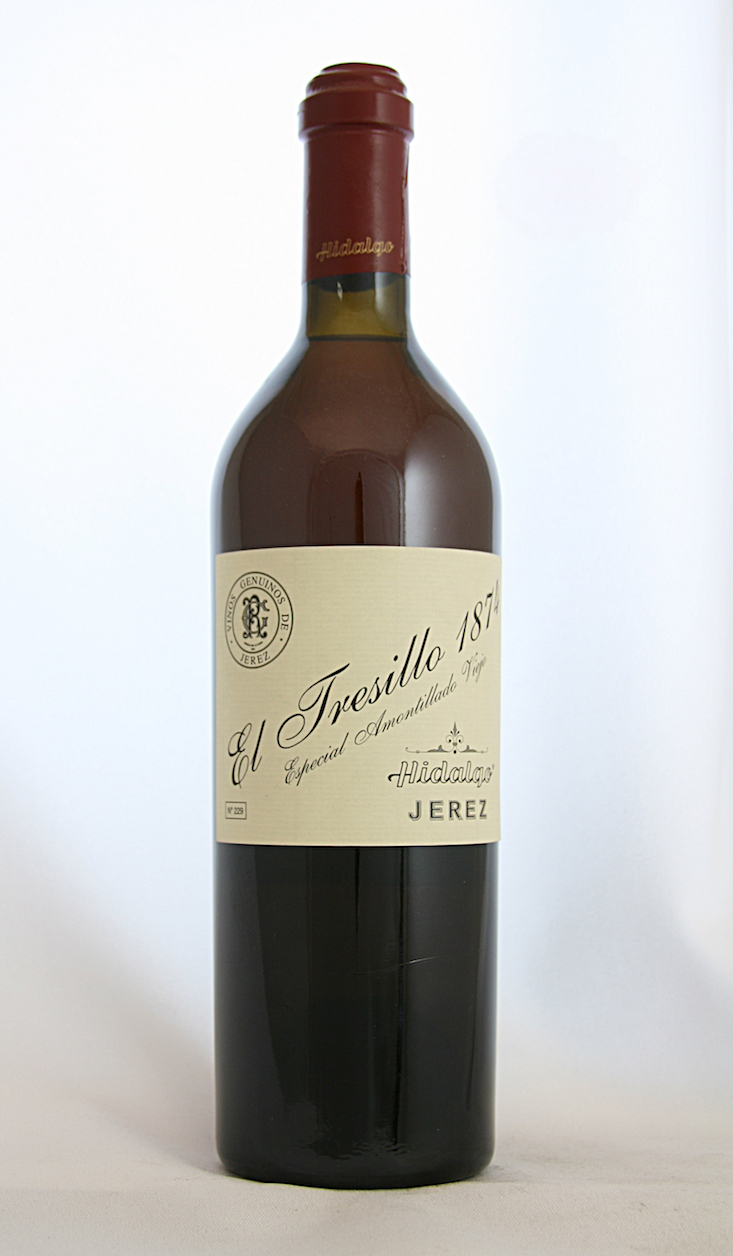 El Tresillo Amontillado Viejo 1874 V.O.R.S., comes from the original solera founded in 1874, but this time bottled from the oldest casks. The average age of this precious beauty is around 50 years with only 3000 bottles available each year. The wine is so named because it comes from an 1874 solera blended and refreshed with younger amontillados. Tresillo, by the way, refers to the card game of the same name, played by the men who worked in the bodega. The wine undergoes a very long oxidative development in the family bodega in American oak barrels after a period of ageing under flor. This extremely old amontillado is viscous but at the same time bright and fresh. Imagine notes of cooked walnuts, of orange peel, dried figs, toffee, cream, warm wood and spices (cinnamon, all spice, nutmeg and clove amongst others) with lovely underlying acidity. Totally dry, super-complex with and extraordinarily long finish. Akin to a religious experience.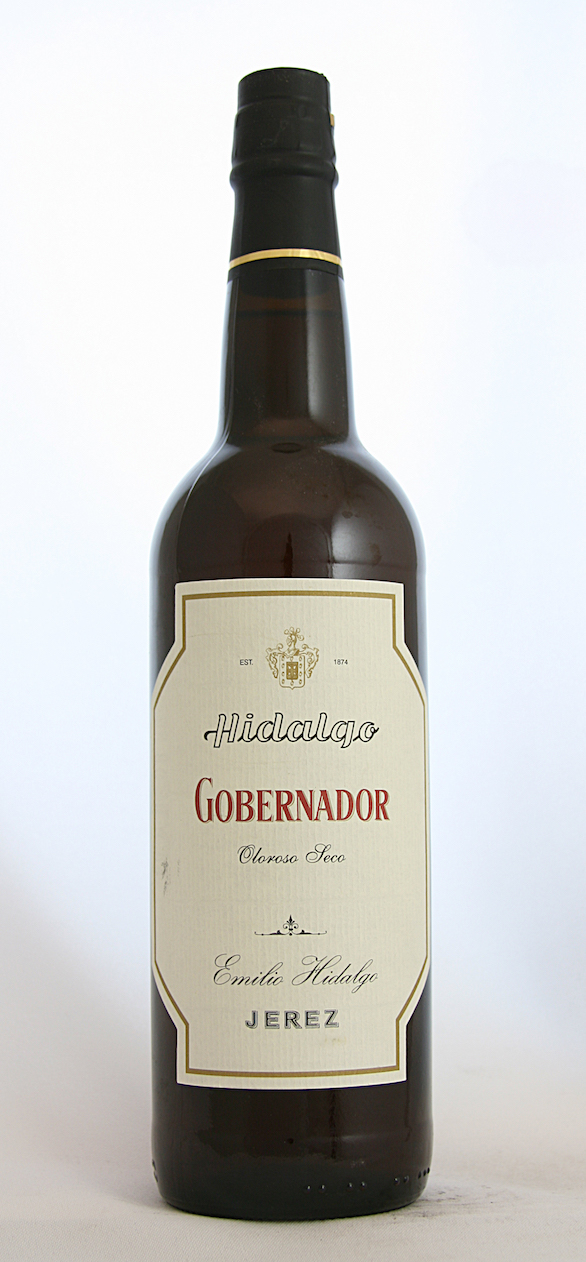 Gobernador Oloroso is an aromatic full-bodied sherry. It is mahogany in colour with a tawny hue (like a deep burnished brown) and has a fresh and elegant bouquet, as a result of its long maturation in oak casks and the harmonious passage of time. The elegance of this wine is due partly to the fact that it developed under flor before its oxidative development. Excellent with red meats, game birds, cured cheeses, stews, roast pork…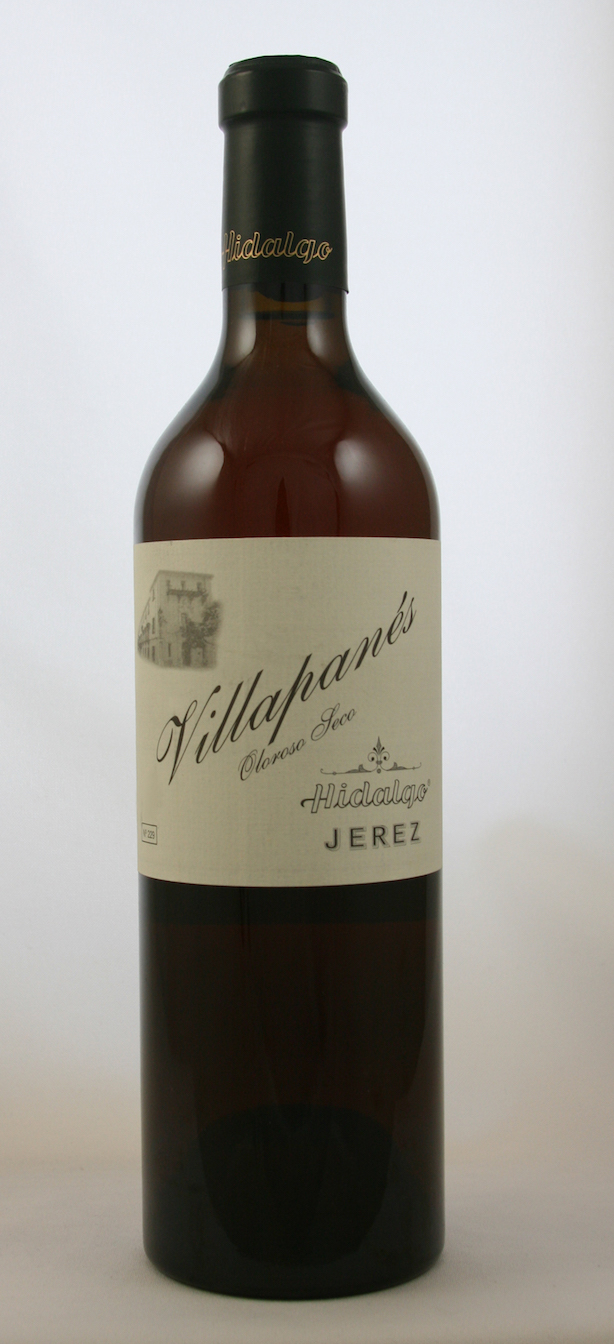 Turning up the Oloro-volume even further, Oloroso Viejo Villapanés is characterised by nearly 20 years average ageing. Villapanés was the name of the historic family estate, situated in the heart of Jerez. As is traditional, this sherry is made entirely from noble Palomino grapes grown pure white albariza soil. The elegance of the wine is due in part to a brief ageing under flor before its oxidative aging period, which lasts an average of 15 to 20 years. Considered by many to be the oloroso par excellence. Villapanés is a rich mahogany colour and boasts seductive, toasty aromas of almonds, caramel, fig and a hint of floral perfume. On the palate it is dry, generous and full-bodied, with persistent and lasting flavours.
*
Interested in finding more about the Hidalgo wines mentioned? Contact us directly:
shop@lescaves.co.uk |  sales@lescaves.co.uk | 01483 538820