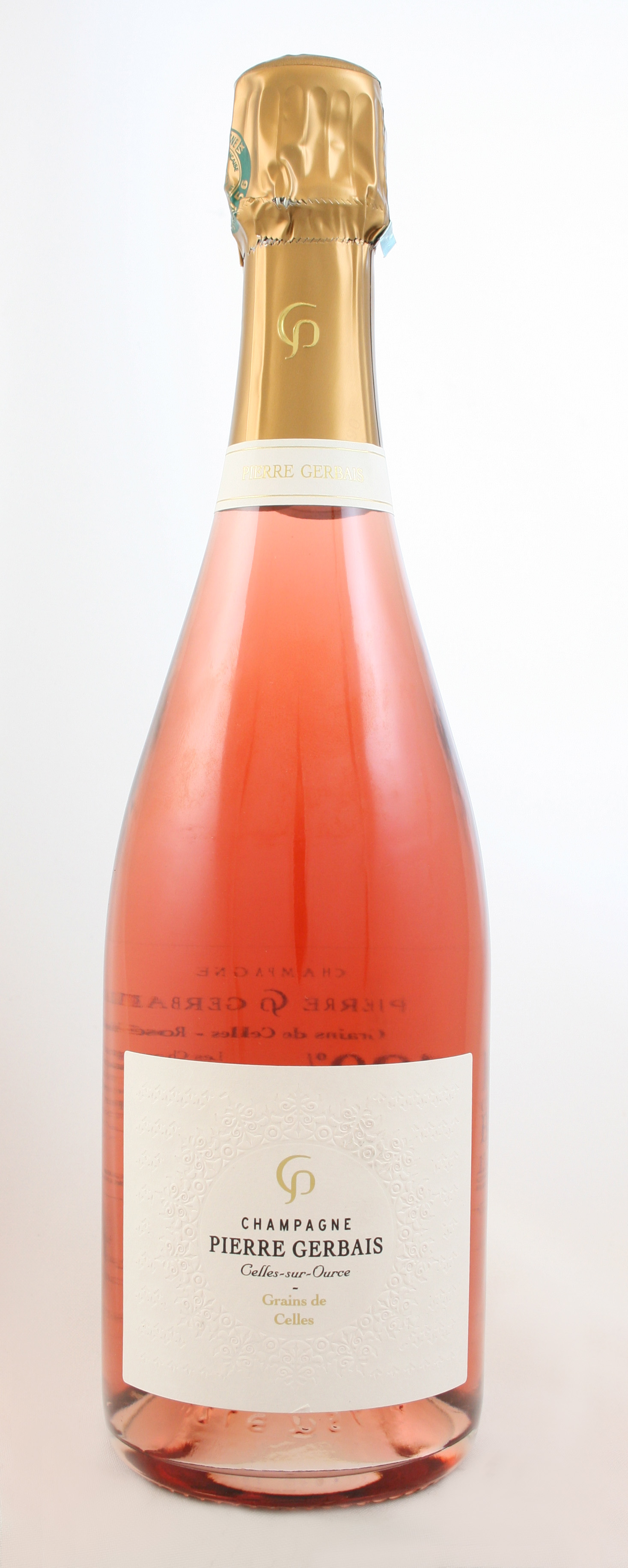 Champagne Pierre Gerbais Grains de Celles Rosé
Champagne Pierre Gerbais is a fourth generation domaine in the Aube. It is spearheaded today by the youthful Aurélien Gerbais, a winemaker who is unnervingly self- assured for his age, yet soft-spoken and humble. At Gerbais there are old vines, organic vineyard management, intelligence, respect, passion, relevance, training and drive enough to take this house to the very top of a small band of visionary champagne makers in the Aube who include Aurélien's friend and neighbour Cédric Bouchard, and the small houses of Marie Courtin, Jacques Lassaigne, Ulysse Collin, Horiot, Vouette et Sorbée, etc.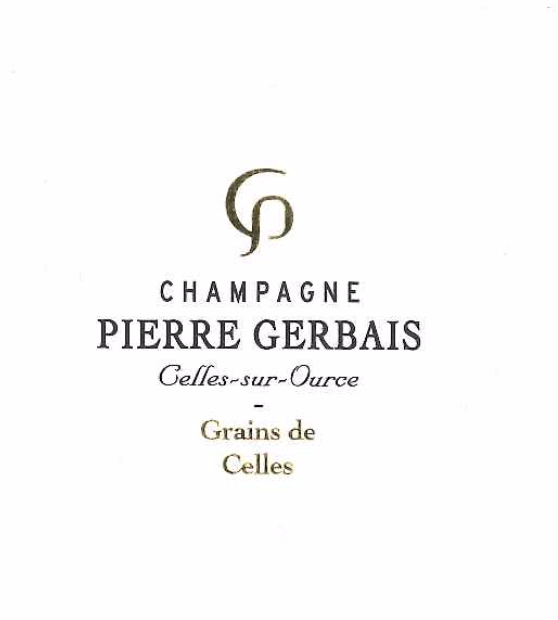 Many of the vineyards in the Aube were planted after WWII when a steep and sudden rise in champagne sales required an increase in the production of grapes. With vineyards the Aubois found a modicum of affluence, and with the affluence they found luxury trappings. Not Aurélien's grandfather Pierre who was so enamoured with the terroir of Celles sur Ource that he just kept on buying vineyards. It is in most part thanks to him that the Gerbais family now owns 18 hectares, 10 hectares of Pinot Noir, 4 hectares of Chardonnay, and a rarity, 4 hectares of Pinot Blanc(Vrai), including some centenarian vines.
Located in Celles-sur-Ource in the Cote des Bars in southern Champagne, the vines are planted on the sun-drenched slopes of the valley of the River Ource on the Kimmeridgean soils of clay and limestone with fossilised shells (exogyra virgula), the same soil type as one sees in Chablis. Indeed. this region seems closer to the Burgundy in respect to geography, geology and even philosophy. The domaine is certified by Ampelos – the farming is chemical-free and sustainable.
This lovely rosé is 100% from the 2013 vintage (although called non-vintage), from their own vineyards, and is a blend of 50% Pinot Noir, 25% Chardonnay and 25% old Pinot Blanc. Manually harvested grapes are pressed and fermented in stainless vats with organic yeasts, then aged on the rack on the lees for thirty months minimum, undergoing natural malo before disgorgement and bottling. SO2 is kept to a minimum and total is around 35 mg. A really light dosage 3 g/l means this is extra brut in style. The champagne is pale and pellucid with delicate aromas of watermelon and wild strawberry, a crisp mouth-watering palate of red fruits and oyster-shell minerality and texture care of the Pinot Noir and the lees-ageing.
Of the other Gerbais wines Cuvée Réserve is based on a single vintage, a blend of 50% Pinot Noir, 25% Chardonnay and 25% Pinot Blanc from a vineyard on Kimmeridgean marls. The average age of the vines is 30 years old, fruit is hand-harvested and the varieties are vinified separately. This is the softest and most approachable of the Gerbais wines, integrating the flavour components of the different grape varieties very skillfully.
L'Originale is from a combination of Pinot Blanc Vrai vineyards, but predominantly one which is 110 years old. Aged on the lees for 48 months and a low dosage, this is a stunning wine with white fleshed fruit and depth of flavour from old vines.
L'Audace, meanwhile, is pure Pinot Noir from an exceptional parcel planted in 1960 which gives fantastic complexity to the eventual wine. This is a naturally made wine with zero sulphur added and zero dosage. The structure is tightly coiled – this benefits from being served in a Burgundy glass and then the subtle aromatics come into play.
L'Osmose is an extra brut blanc de blancs, made from Chardonnay aged for 30 months on the lees. Lithe wine with ripe citrus freshness and beautiful mouth-cleansing persistence.
New Wines!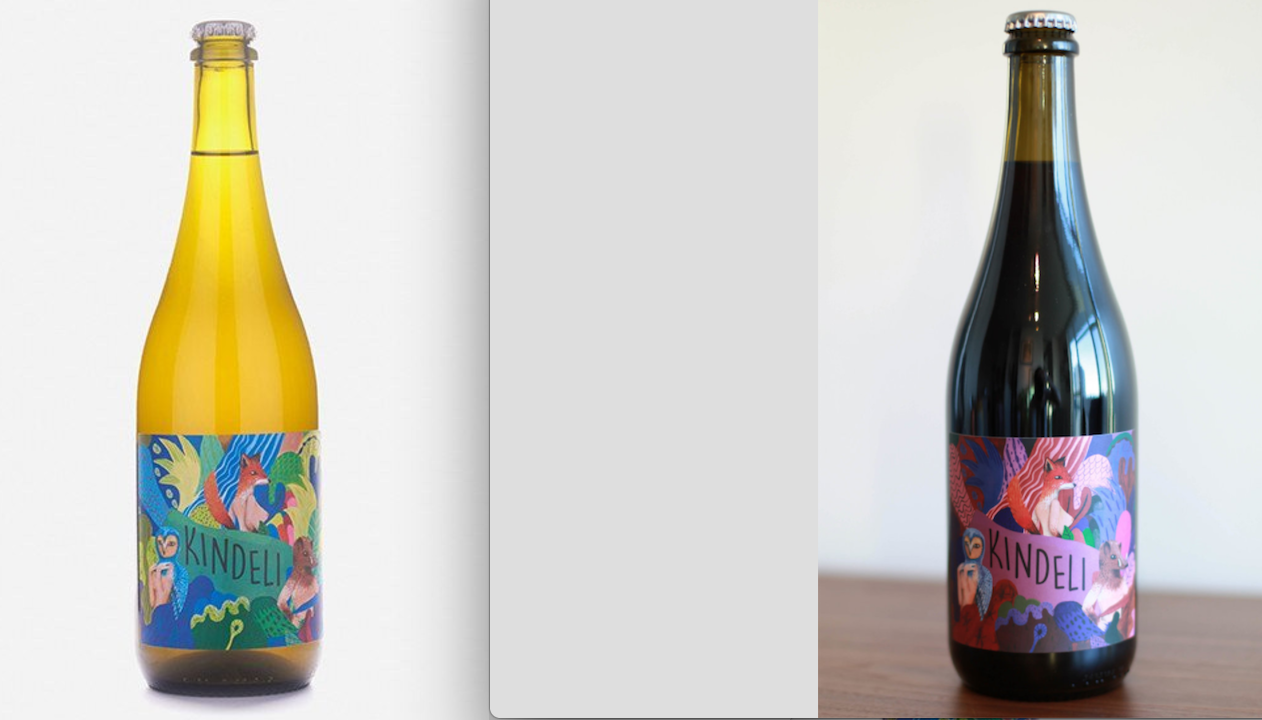 Artesano Vintners
The peripatetic Alex Craighead makes wines all over the world, but home base in Nelson in New Zealand where he has a project called Artesano Vintners in Upper Moutere Valley. All the wines are natural, being fermented wild and bottled with addition of sulphur.
2016 Kindeli Blanco (Pinot Gris/Sauvignon)
2016 Kindeli Tinto (Pinot Noir/Syrah/Pinot Gris)
The Blanco is skin contact made with carbonic maceration with whole bunch pressing. Pinot Gris and Sauvignon Blanc derive from a mix of vineyards, from the Hope sub-region of Nelson. These are complementary varieties; the richness of the Pinot Gris offset by the freshness of the Sauvignon.
The Tinto is an intriguing mix of 70% Pinot Noir, 20% Syrah and 10% Pinot Gris. The Pinot Noir comes from a couple of vineyards, the Syrah from Moutere clay and the Gris comes from Hope. There is skin contact, carbonic maceration and whole bunch pressing employed in the winemaking. Really fun cloudy red wine prickling with juicy fruit – reminds one of youthful Crozes-Hermitage.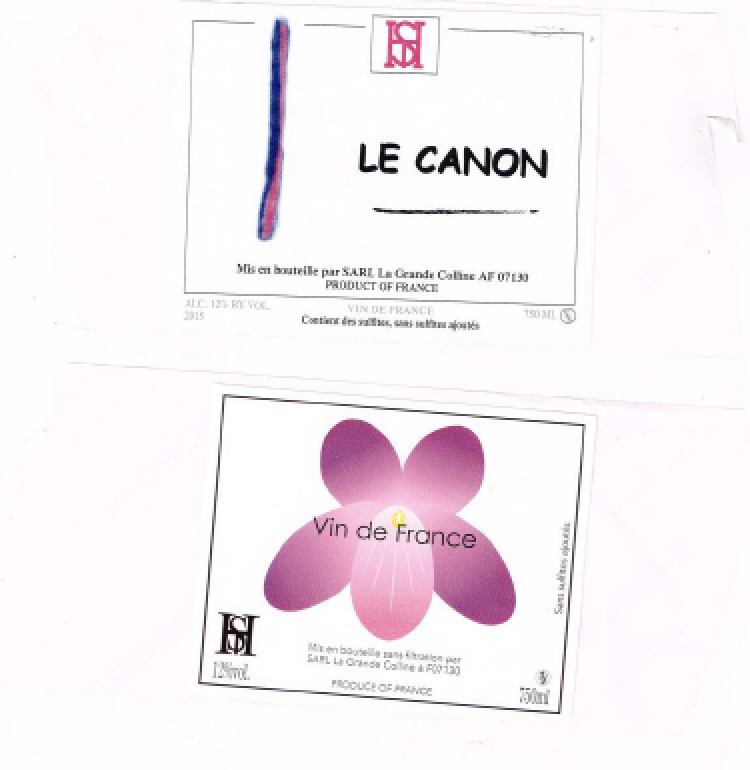 La Grande Colline
Talking of youthful Crozes-Hermitage we are delighted to welcome the return of Hirotake Ooka's baby Vin de France Syrah from the northern Rhone, Le Canon. Sweet floral aromatics, juicy fruit, black olives and herbs – a joyous glass of natural red wine to be served chilled.
2016 La Grande Colline Vin de France "Le Canon"
And cut from the same cloth, the return of…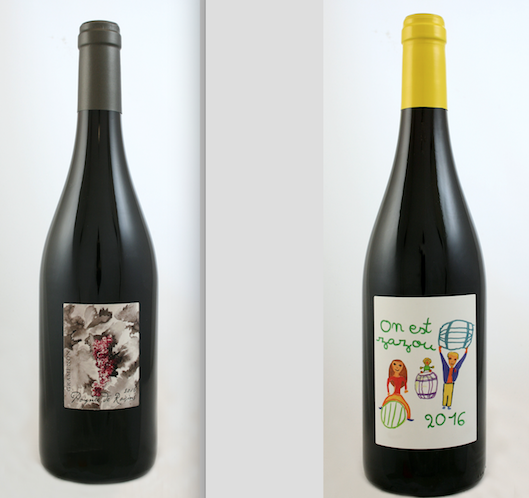 Domaine Gramenon, Vinsobres, Côtes du Rhône
We love Michelle Aubery's wines. The reds are more wintry fare, but this pair of youthful Grenaches, show the versatility of the grape. Zazou is a delight, purple and precocious (love the label), whilst Poignée des Raisins is touch rounder and richer, but still with the emphasis on "soif-hood".
2016 On est Zazou
2016 Poignée des Raisins
Coming soon!!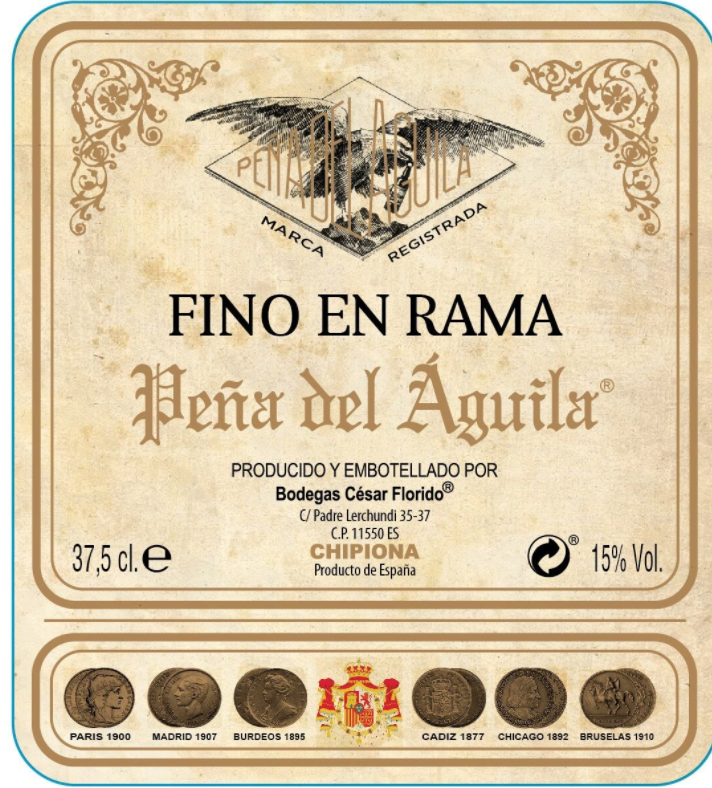 Cesar Florido Fino en Rama, Chipiona
Our first en rama sherry. Bottled without filtration off a single barrel, a true representation of this exciting style. We will also be getting a new Amontillado from Cesar Florido.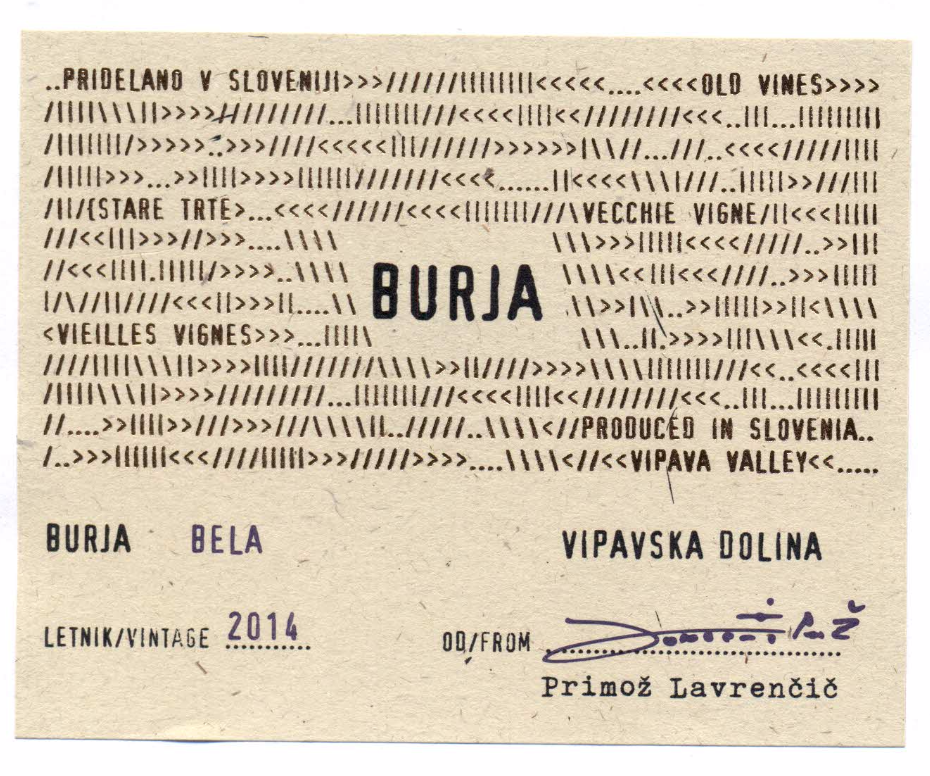 Burja Wines, Vipava, Slovenia
The third of our new Slovenes (Nando and Zorjan being the other two). Primoz Lavrencic's wines are brilliant – on the way a shell-like Zelen white and Reddo, a blend of local red varieties.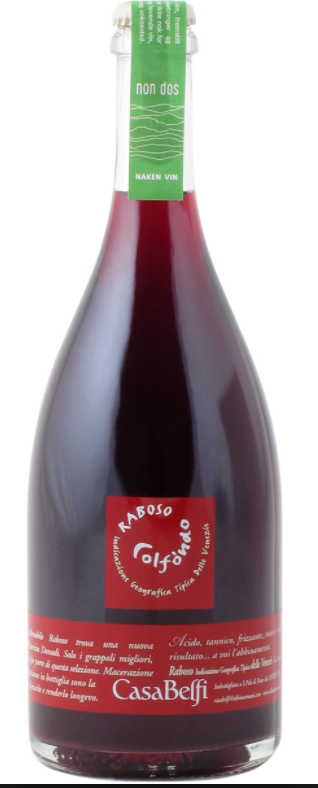 Casa Belfi, Veneto
In time for the summer (maybe) a Colfondo Raboso, carbonic then naturally fermented. It's fruity, rasping – a wonderfully sour thirst-quencher.
And much else besides!