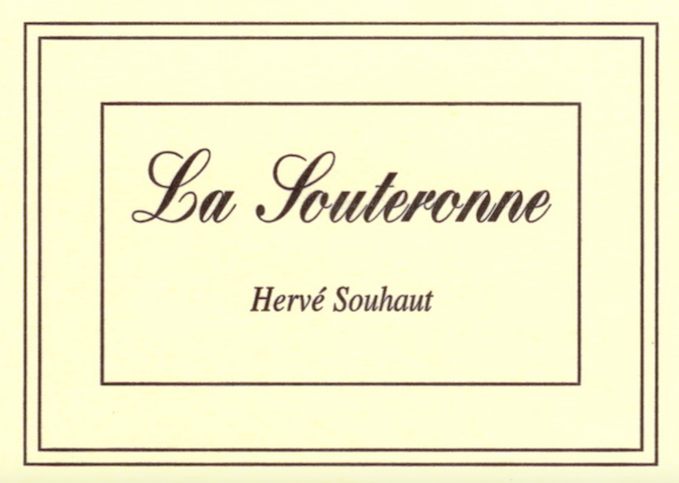 As the 2022s have just landed, it is a good moment to reacquaint ourselves with these classic Northern Rhône wines.
A word about Hervé's wines. I would describe them as "quintessential modern natural Syrahs". What I mean is that they capture the floral essence of the grape, the decomposed granite soils, and of course the particular climates of the northern Rhône and Ardèche. Modern in the sense of cool fruit derived from whole bunch cool fermentation in fibreglass or cement and gentle handling thereafter. Less aggressive, more forward, less reductive than many Syrahs from this region. Silky, juicy, smooth, well-defined red wines.
The depth of colour is sensational, and the nose billows out of the glass to reveal fresh red and dark fruits. The palate is something else – this is a truly superb Gamay with a lovely mineral edge as if granite had melted seamlessly into a wine.
I once sent a few bottles of these wines to South Africa for a Syrah symposium attended by growers from that country. According to an attendee (and lover of Domaine Romaneaux-Destezet) wines, many of the producers found the wines funky, marked by brett even. If you are so determined to equate natural wines with faults and flaws, you will never be able to taste what's in the glass. Hervé's wines are so far removed from the rustic, wild style of natural winemaking, that this episode obviously says more about the palate of the tasters in question.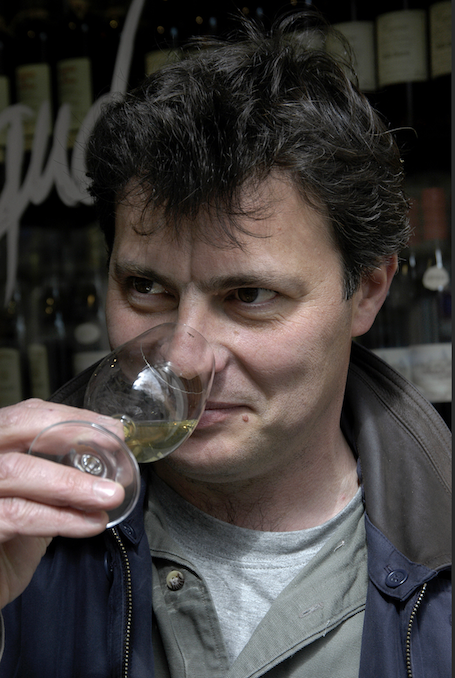 Domaine Romaneaux-Destezet was created in 1993 by Hervé Souhaut. His holdings on the acidic granite soils of the northern Rhône and the southern Ardèche are a mixture of new and ancient vines—from 50 to over 100 years old.  Hervé works 5-hectares of these old and ancient vines, a beautiful and precious resource. He owns two vineyards in Saint-Joseph, just opposite the terraces of Hermitage. This region is, of course, legendary for the quality of its wines, thanks in part to its elevation, ancient vineyard sites, and southeastern and southern exposures. The domaine itself is located further into the hills of the northern Ardeche in the tiny town of Arlebosc, about a 30-minute drive, winding through the hills from St Joseph and the winery is underneath the 16th century "les romaneaux" fortified farm and sits in the middle of the vines that make up the Souteronne, Syrah, and white cuvées.
2022 Syrah
The Syrah grapes for Hervé's "baby" cuvée come from a tiny parcel of land along the slopes of the Doux River, where the vines are on average 40-years-old trained in gobelet. At the end of September, the grapes are harvested and then undergo a long maceration at a low temperature in fibreglass-lined tanks. The wine is then matured on the lees in second-hand oak casks for six months and then bottled without being filtered.  Cool climate Syrah tends to have very dynamic aromatics and this gem has an exuberant exotic spice. Violets and kalamata olives come in the first wave then notes of bacon, freshly roasted coffee beans, black cherry, wet stone gradually unfurl. The palate echoes many of the above aromas additionally with red and black cherry and juicy plum flavours meshed with candied violets. The tannins are supple, the ensemble harmonious. In the cooler vintages of yore, this wine used to weigh in at around 11%. Even with global toasting, it is still a remarkably weightless wine.
2022 Souteronne (Gamay)
Souteronne is made purely from old Gamay grapes, the vines clinging to the steep stony slopes. The elevation here is over 500 m above sea level and the vines are now between 70 to 90 years old. The winemaking involves a long maceration at low temperature, without destemming and the fermented juice is matured on the fine lees, in second-hand oak casks. It is then bottled without filtration. The SO2 is less than 25mg/l when bottled. The depth of colour of this wine is sensational, and the nose billows out of the glass to reveal fresh red and dark fruits. The palate is something else – this is a truly superb Gamay with a lovely mineral edge as if granite had melted seamlessly into a wine.
2022 Saint-Joseph Rouge "St Epine"
Of the two red Saint-Josephs (both of which are also whole-cluster fermented) the Saint-Epine from a parcel of centenarian Syrah vines matured on the lees in used barrels combines exotic perfumed fruit and spice with glorious purity. Mulberries and raspberries combine on the nose with black olives aromas and herbes de Provence notes. The palate begins delicately with fine red fruits and tannins, before developing in strength and mouthfeel.
2022 Saint-Joseph Rouge "Cessieux"
Saint-Jo Cessieux is delightfully fresh, a reminder that this variety can possess real finesse. This is Syrah is from 30-year-old-vines and rocky soils with a north-west exposure. Its bouquet yields aromas of red fruits, floral notes of rose and violets and pepper. On the palate dark red fruits and savoury elements of bacon fat are present, but they are subtle in comparison with the floral aromas. A Saint-Joseph that delivers a wonderful balance between intensity, freshness and a liquorice finish.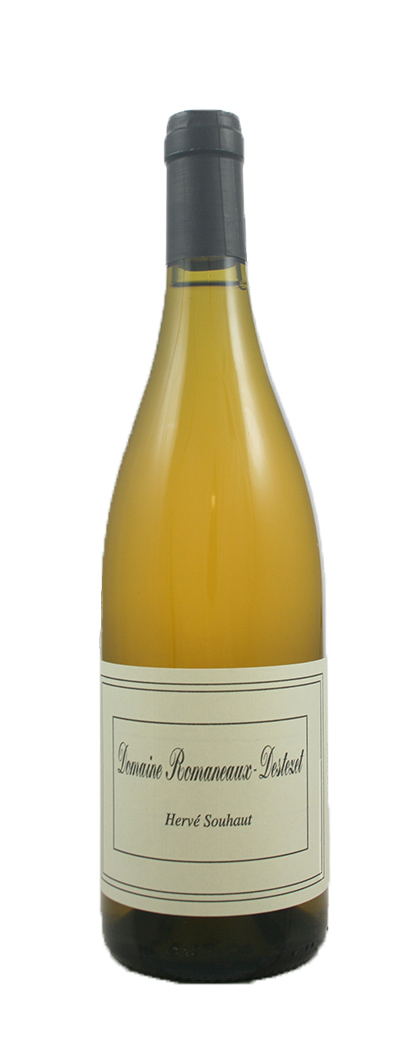 2022 Blanc 
The Blanc is a blend of 70% Viognier and 30% Roussanne, from yields of 20hl/ha, is directly pressed with maturation on the fine lees and bottling without filtration. It has aromas of apricot and waxy pear with some herbal notes and an agreeably mouth-filling texture.
2022 Saint-Joseph Blanc "Etrati"
A new wine, this vintage is the Saint-Joseph Blanc "Etrati". This cuvee is from young vines trained in gobelet and farmed sustainably without chemicals and with maximum respect for the environment. Yields are very small. The grapes are whole bunch pressed into stainless steel, where the wine undergoes cool fermentation and, after eight months on the fine lees, is bottled with a light filtration and low sulphite addition. Named after the lieux-dit, Etrati is 100% Roussanne, and Hervé's version shows elements of beeswax, orange blossom and quince with a beautiful texture in the mouth.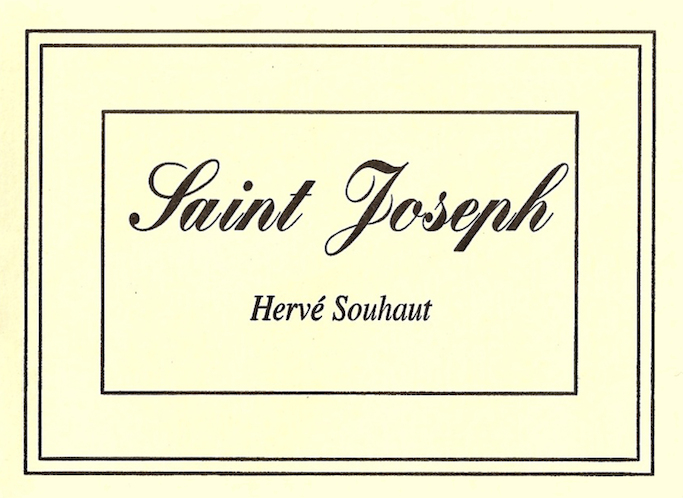 2022 Blanc
2022 Saint-Joseph Blanc "Etrati"
2022 Syrah
2022 Souteronne (Gamay)
2022 Saint-Joseph Rouge "Cessieux"
2022 Saint-Joseph Rouge "St Epine"
*
Interested in finding out more about the wines of Hervé Souhaut? Contact us directly:
shop@lescaves.co.uk |  sales@lescaves.co.uk | 01483 538820