New arrivals:
Fuchs und Hase
Pet Nats in Three Volumes
Tis the season to be petty and natty.
Weingut Fuchs und Hase (Fox and Hare) is a joint project between Martin Arndorfer and Alwin Jurtschitsch in Kamptal. The idea is that each year they will release 5-6 volumes or pet nat editions. The lower volumes are fresher and more on the primary fruit. Turn up the volume and the wines become more vinous and cloudy. All sorts of grapes are spirited into the blends: Welschriesling, Muller-Thurgau, Muskateller, three types of Veltliner, Chardonnay, Sauvignon, Zweigelt…
Rather than absorbing the complete works of F & H, we have selected three representative volumes, namely Pet Nat Vol 1, a blend of Müller Thurgau, Grüner Veltliner and Muskateller, co-fermented in stainless steel, floral, fresh and exceptionally grapey; Vol 4, a turbid combo of Müller Thurgau & Grüner Veltliner with an extra four months' lees ageing before disgorgement. Finally, there is Pet Nat Rose, Zweigelt juice fermented with Cabernet Sauvignon berries in a mix of stainless steel and wooden fermenter. All the wines are made without fining or sulphur added.
Focus on…
Overlooking Lake Geneva (on the French side of the border they call it Lac Léman), Dominique Lucas farms 10 hectares (2.5 of them in Burgundy in the Haute Côte de Beaune and Pommard) of certified organic (practicing biodynamic) vines planted in rich yellow marl and granite soils with a limestone base, and some silex stones on the surface divided between the areas of Crepy and Marin. His vines are separated into 27 parcels of different soil composition, each of which is harvested by hand (he says it takes 2.5 months to harvest here as Chasselas takes so long to ripen), and vinified separately. He is deeply committed to Chasselas, and has also added tiny parcels of Savagnin, Pinot Gris, and Chardonnay. These are not old vines, but in the hands of this careful winemaker they are capable of producing wines of depth and complexity. Farming is the key – he employs preparations 500 & 501 as well as infusions of plants culled from the mountains and dried in the domaine.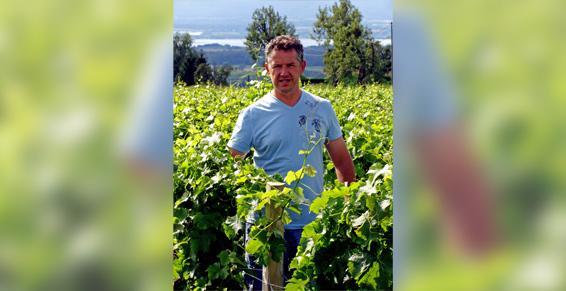 Dominique himself hails from a family of Burgundian winemakers – he is the 5th generation – who own a small estate outside of Pommard. After completing oenology school, he opted out of returning to the family estate simply because he did not want to work within the strict oversight of the AOC, choosing instead to settle in the Haut Savoie in 2008. Though his family's history is steeped in Burgundian ways, you won't find much of this influence in his cellar. Dominique vinifies his grapes in an array of different amphorae, barrels, and concrete eggs – no doubt a hint at his close friendship with Dominique Belluard who lives about an hour away in Ayse. Fermentations occur naturally and the only addition to the wines is a bit of sulphur at bottling.
Both white and red wines have a distinctive cut and a sublime balance of fruit and minerals, all wrapped up in a package that is as clean, textured, and compelling as anything, these wines simply offer pure drinking pleasure. As Dominique continues to experiment – just this year he built a concrete pyramid out of sand, rocks, and water found on his property for future fermentations – and as his vineyards continue to mature and thrive, the wines will reach new levels, but we are already sold on their phenomenal purity.
Fans of the C de Marin Chasselas we were delighted to meet Un matin face au lac, a Chasselas made in a mixture of amphorae and cement egg betons. It maintains a ravishing acidity and ample minerality like all of his wines, but seems a bit more open aromatically with hints of crème brülée, almond milk, and zesty lemon meringue. These luscious aromas coalesce once on the palate with more succulent citrus and minerals coming forward. The word of the day is crystalline.
Savoir-Burg 
Dominique's vines are planted across many small parcels in and around the region of Pommard. Héritage de Mes Ancêtres Blanc is a Hautes Côtes de Beaune Chardonnay from an exposed plot of vines on very stony soils overlooking the village de Nantoux. Vinification is traditional in used barriques and takes between four and eight months. The red Héritage de Mes Ancêtres is a Beaune is an egg – as it were. The word is wow.
Face au Levant is an Aligoté from centenarian vines, 20% of which are ungrafted. Working the soil is done by horse. The terroir is composed of big white stones and white clay soils. Winemaking takes place in amphora. This is as astonishingly complex wine with its complete texture. The greatest Aligoté we have ever tried? We invite the 1902 Aligote de Moor over for a wrestling match – 200 years of experience on the mat!
The striping 50-year-old Pinot vines for the En Passant Devant Le Chataeu are planted on slopes underneath the Château de Pommard on the outer edge of the village of Pommard on clay-limestone. Farming is biodynamic (certified since 2009). Yields are a mere 20 hl/ha and after a selective manual harvest the grapes are 90% de-stemmed after which Dominique adds a further 10%-20% of the stems back into the must. Wild ferment takes place for one month in large fibre-glass vat. After malo the wine is transferred into demi-muid for seven months' ageing, filtered (but not fined) and given a tiny dash of SO2 before bottling. Sounds crazy – tastes sense.
These wines may be labelled Vin de France but these are the quality equivalent of 1er cru Burgundies.
Clay-mation:
Euphoric-Amphora
We've been delighted to have been asked to do a regular series of tasting presentations on behalf of the Bacchus Wine Society (the wine society of the London School of Economics).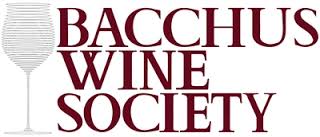 Catch 'em young as the saying goes.
The most recent tasting focused on wines made partly or entirely in clay vessels. On the night the wines showed off their terracotta curves. A smart potty line-up featured the 1701 Sullerba, a biodynamically-farmed cloudy baby Franciacorta, fermented partly in amphora, a beautiful balance of oyster-shell crunch, vinosity and understated orchard fruit. Iago's Skin Contact Chinuri was a joyous introduction to Georgian qvevri wine with its juicy, herb-flecked apricot fruit flavours. Elisabetta Foradori's Pinot Grigio Fuoripista (off the beaten track), redefined this prosaic grape variety. Superb biodynamic farming allied to natural winemaking in Spanish tinajas and eight months' skin contact conferred this bright and bonny onion skin coloured wine with its delicate perfume of dried and fresh flowers and cool palate of river stones and herbs. Enchanting. Next was Ambyth Priscus White, a Rhoney/Languedoc blend of Grenache Blanc, Marsanne, Viognier and Roussanne from biodynamically farmed, incredibly low-yielding dry-farmed bushvines . Pears, apricots and honey, crunching with minerals. Amazingly fresh still. Vino di Anna Qvevri Don Alfio is from a 900m vineyard on volcanic ash soils rich in minerals in Etna North. Destemmed Nerello Mascalese are fed into Georgian qvevri buried underground and naturally fermented. The wine displayed dark chewy cherries and savoury notes ; the tannins were firm yet fine, the acidity lifting the ensemble. AD Beckham Amphora Malbec is inky red Malbec with terrific varietal character. Fermented naturally in amphora made by Andrew Beckham himself and aged in a mix of amphora and used barrels, this wine had herbal notes of fennel and tarragon and was brimming with dark cherry and blackcurrant fruit.