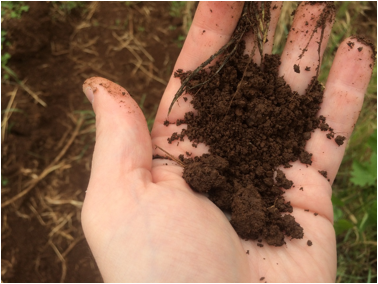 Portland
A little local colour never comes amiss, so I will describe it as blandly and monochromatically as possible.
Portland lies in the Marine west coast climate region, marked by warm, dry summers and rainy but temperate winters. The Cascade Range dominates the horizon. The ubiquitous conical Mount Hood, another Fuji clone, and the still active Mount Helens, both snow-girt, draw the eye to the horizon.
This climate is apparently ideal for growing roses, and for more than a century, Portland has been known as "The City of Roses". It is also referred to as the most environmentally friendly or "green" city in the United States and the second most in the world. Freiburg, since you ask. The city and region are noted for strong land-use planning and investment in light rail and trams, supported by Metro, a distinctive regional-government. Portland is renowned for its large number of microbreweries and micro-distilleries, as well as the legendary Stumptown Roasters, who are not the local football team, but the oh-so-boutique gourmet coffee dudes. I'm even speaking the lingo now. Actually, Stumptown have since become a brand and it is now de rigeur for hipster-folk to get their caffeine kicks in more grunge-worthy establishments. And when I always asked for a double espresso I felt vaguely like the guy in the HM Bateman cartoon; (The Man Who Asked for a Double Scotch in the Grand Pump Room in Bath).
Americans love to append symbols to their home states. All states have their own nut (Oregon's is the filbert or hazelnut), and for all I know, trees and flowers and everything. Welcome to Cornwall – the granite county. Or the Western Isles – where potatoes can just about grow!
Oregon might be described as the left hand side of the States physically and metaphorically. Politically it is very liberal; it has the highest number of strip clubs per capita, it is tolerant of free speech and self-expression. It has a thrilling bar and food culture. All these I was soon to discover, except for the strip clubs. Come on, don't look at me like that!
The foodie scene is more than decent. As well as being a nutty state, it is also a garden salad state, a fruity state, a Chinook salmon state etc. Bar some superfluous twiddling with prime ingredients you're going to eat well. You are going to drink brilliantly. If you are a real champagne lover then Portland is your cup of bubbles. Every list seems to have a direct line to the heart of artisan champagne. Otherwise, you'll find a pretty sparkling selection of Italians, fine and rare Burgs (natch) and more far-flung pleasures including Georgian wines. I drank some beautiful bottles and ate really well – thanks to my guardian angels/gastronomic cicerones.
And now the really dreary, but it is important to put the trip into context. Pleasure notwithstanding I had come to learn about the state of the Oregon wine scene. The wines are rarely seen beyond the borders of the States and yet they are held in high esteem. Pinot Noir, which growers acknowledge to be a really difficult variety to cultivate, intriguingly seems to flourish in this climate. From a handful of farms and a few rows of vines in the early 70s, Oregon, although small globally, has boomed. There are now over 400 wineries and nearly 20,000 acres under vines with an annual production of around 1.7 million (9 litre cases).
If you're easily bored by stats look away now. The stats are bit archaic in any case – times, they are always-a-changing.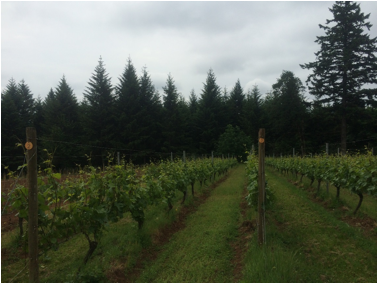 THE CURRENT STATE OF THE OREGON WINE INDUSTRY
Oregon Wine Facts:
Number of Wineries
2010 – 400+
2008 – 350+
2005 – 303
2003 – 250
2001 – 174
2000 – 135
1990 –  71
1986 –  47
1980 –  34
1976 –  11
1970 –  5
Vinifera Acreage:
Planted
2009 – 19,600
2008 – 19,300
2007 – 17,400
2006 – 15,600
2005 – 14,100
2003 – 13,400
2002 – 12,100
2001 – 11,100
2000 – 10,500
1999   –  9,800
1991 –  5,950
1990   – 5,682
1980   – 1,100
1972   –  200
1968   –  100
(1st planting of Southern
Oregon vinifera grapes
in 1959)
Wine Sales:
2009 Sales
1,660,202 – cases
2008 Sales
1,748,282 – cases
2007 Sales
1,711,532 cases
2006 Sales
1,590,357 cases
2003 Sales
1,199,086 cases
2001 Sales
1,000,000+ cases
1999 Sales
777,890 cases
1994 Sales
612,512 cases
Major Varieties:
Pinot Noir, Pinot Gris, White Riesling, Chardonnay, Cabernet Sauvignon, Syrah, Merlot, Pinot Blanc, Gewürztraminer
Additional Varieties:
Arneis, Baco Noir, Cabernet Franc, Chenin, Dolcetto, Gamay Noir, Grenache, Malbec, Maréchal Foch, Müller-Thurgau, Muscat, Nebbiolo, Petite Syrah, Petit Verdot, Sangiovese, Sauvignon Blanc, Semillon, Tempranillo, Viognier, Zinfandel
Ratio of Red to White (2009 production):
63.6% red/ 36.4% white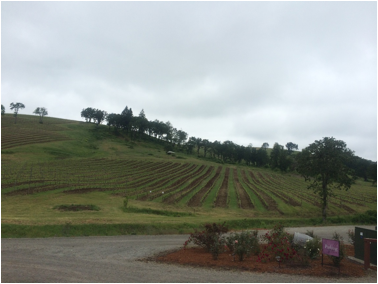 Its northern latitude brings long hours of summer sunshine to its vineyards, usually adequate to fully ripen grapes for Oregon wines.  Occasional marine breezes breach the Coastal range, and help moderate the climate, causing the ripening process for wine grapes to be gradual.  The combination of these conditions potentially encourages complex fruit flavours, aromatics and nuances in these northern-Oregon-grown wines.
The Willamette Valley AVA/appellation is Oregon's largest wine region, stretching from Portland in northern Oregon to Eugene, more than 100 miles.  Most of the region's wineries are located west of Interstate 5.  The largest concentration of Oregon wineries is located in the northern section of this region.
When the Willamette Valley AVA was first authorized 1984, its geographic description included some 3.3 million acres!  Twenty years later, winemakers and wine growers succeeded in submitting applications for approval of six sub appellations within the Willamette Valley, appellations that describe micro-climates proven over the years to be distinct from the Willamette Valley as a whole and suited for the growing of wine grapes.  McMinnville Foothills, Dundee Hills, Ribbon Ridge and the Yamhill-Carlton District were all authorized as official American Viticultural Areas (AVA) in the first quarter of 2005.  The Eola-Amity Hills District was authorized later that year in August, and the Chehalem Mountains AVA became official in December 2006.
In February 2005 federal authorization was passed for the Southern Oregon AVA.  It was distinct from other recent State-AVA designations in that it defined a kind of macro appellation that completely encompasses previously authorized appellations.  The Umpqua Valley (1984) and Red Hill Douglas County (2005) AVAs, the Rogue Valley AVA (1991) and the Applegate Valley AVA (2001) now all lie within the boundaries of the newer two-million-acre appellation of Southern Oregon in the southwest portion of Oregon State.
Appellations on the east side of Oregon's Cascade Mountains include only a small, southern portion of the Columbia Valley and Walla Walla Valley AVAs and only three Oregon wineries, but there are plenty of vineyards.
OFFICIAL AMERICAN VITICULTURAL AREAS
Willamette Valley AVA
(1983)
Sub Appellations:
Dundee Hills
(2005)
McMinnville Foothills
(2005)
Ribbon Ridge
(2005)
Yamhill-Carlton District
(2005)
Eola-Amity Hills District
(2005)
Chehalem Mountains
(2006)
Southern Oregon AVA
(2005)
Sub Appellations:
Applegate Valley
(2001)
Red Hill Douglas County
(2005)
Rogue Valley
(1990)
Umpqua Valley
(1984)
Shared with Washington State:
Columbia Gorge AVA
Columbia Valley AVA
Walla Walla Valley AVA
Shared with Idaho:
Snake River Valley
Pinot Noir & Oregon

The story of Pinot Noir clones starts in the 1950's in France. In response to serious vine disease problems, a French scientific team led by Dr. Raymond Bernard embarked on a several year quest to first identify healthy Pinot Noir (and Chardonnay) vines, then graft healthy cuttings to new rootstock. After many years of monitoring these new vines as well as producing wine from the grapes, a series of disease-free, high performing "clones" was selected and became available to winegrowers. A similar, smaller program of clone development was carried out at the University of California at Davis. Today the number of Pinot Noir clones available exceeds all other varietals.
In the 1960's and 1970's, the early years of Pinot Noir vine planting in Oregon, clones formed the basis of vineyard development not only because of disease-free characteristics but also for genetic variations allowing selection for ripening time, berry size, cluster traits as well as factors such as character and taste in the resulting wine.
The first Pinot noir clones to be planted in Oregon were: Pommard and Wadensvil.
Oregon pioneer Pinot Noir winegrowers like David Lett, Charles Coury, David Adelsheim and Dick Erath planted these clones and they generally account for the oldest Pinot Noir vines in Oregon. They are still planted today.
Newer clones, often labelled Dijon clones, include: 113, 114, 115, 667, 777, 828 (the last three buses don't run on Sundays).
These six clones became available to Oregon growers in 1989.
New clonal selections are still being tested. Their introduction provides winegrowers with new opportunities to develop, and, Pinot Noir wine lovers more opportunities to explore, the seemingly infinite complexities of taste and character that are the hallmark of this unique varietal. Because of the diversity of clones used in Oregon vineyards, Pinot Noir wine lovers can do comparison tastings from single vineyard wines that are made exclusively from different clones. Of course, other characteristics of vineyards such as soil, elevation, and micro-climate as well as winemaking styles will also influence the resulting wines, but the clonal selections may reveal distinctive differences in aroma and taste. When one tastes barrel samples one is conscious of the mathematics of Pinot Noir – different clones, different vineyards, different soils, different oak regime, different treatment (whole bunch/destemmed).
Dundee Hills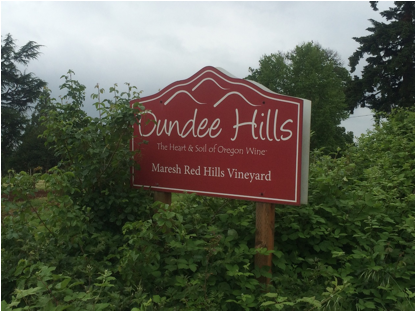 Dundee Hills AVA is one hour's drive south of Portland along the Willamette valley. There are now 17 avas in Oregon and Dundee Hills contains some of the pioneers of Oregon wine: Eyrie Vineryards, Erath, and Sokol Blosser, all of whom came to the region in the late 1960s and early 1970s. The countryside is rolling – previous the area was given over to wheat and fruit orchards but since the wine industry became embedded wineries have sprung up all over.
The Dundee Hills viticultural area, with warmer nights and less frost than the adjacent valley floors, is protected from great climatic variations by surrounding geographic features. To the north, the tall Chehalem Mountains buffer the climatic influence of the Columbia River Gorge, which funnels cold air in the winter and warm air in the summer into the Willamette Valley from the interior of northern Oregon. In addition, the Willamette Valley, located to the east and south of the Dundee Hills area, has spring and autumn fog and frost, which is created as cool night air drains from the hillsides onto the valley floor.
The Coast Range, to the west of the Dundee Hills area, mitigates the harsher effects of the Pacific Ocean's heavy rains and windstorms, and causes a rain shadow effect in the Dundee Hills area. Annually, the Coast Range receives 90 to 135 inches of rain, while the Dundee Hills area gets about a third that much – 30 to 40 inches of rain annually.
The climate is temperate – winters and springs can be very wet, but after June there is rarely any rain until the harvest. Harvest is normally early October. Summer temperatures can range from a pleasant 28 c to 36 – although the higher temperatures do not benefit Pinot which relies on acid for its backbone.
Now you can write a book on the Oregon wine industry. Although most of the stats quoted above are probably out of date.
A brief note about Jory:
Jory consists of very deep, well-drained soils that formed in colluvium derived from basic igneous rock. These soils are in the foothills surrounding the Willamette Valley. They have been mapped on more than 300,000 acres in western Oregon. They are named after Jory Hill, Marion County, Oregon, which itself is named for the Jory family, who settled in the area in 1852, after travelling along the Oregon Trail.
• Surface layer: organic material
• Subsurface layer: dark reddish brown silty clay loam
• Subsoil – upper: dark reddish brown clay
• Subsoil – lower: red clay
The Jory soils and the climate of the Willamette Valley provide an ideal setting for the production of many crops, including Christmas trees, various berries, filberts (hazelnuts), sweet corn, wheat, and many varieties of grass seed and are, of course, suitable for the grapes used in the expanding Oregon wine industry.
So far so prosaic. Now to ladle some love on these bare bones to make some proper wine broth.
Oregon and green viticulture: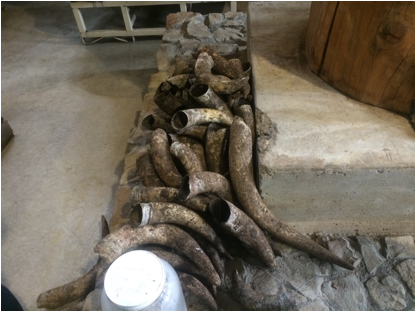 Oregon is a proud home for organic and biodynamic farming. In itself this means nothing, but talking even to a limited number of growers you will understand that eco-farming is done for a variety of reasons – the main (practical) reasons is that restores equilibrium to the soils; it is a harmonious activity in itself, personally satisfying to the grower, and, of course, it is ethical, putting the needs of the land before the commercial needs of the winery.
As there is with any holistic philosophy there is a spiritual dimension to biodynamics. Unlike organic agriculture, which simply aims to do no harm to the Earth – the science of benevolent omission, as it were, the goal of biodynamic agriculture is to actively heal — to make the soil even healthier than it was when it was first farmed. And since soil health is of the utmost importance in vineyards, where the same vines must grow from the same patch of dirt for decades, more grape growers are embracing the practice — cow horns and all. Biodynamics is not a precise recipe – a list of treatments that must invariably be solemnly administered. It is empirical and proactive, the result of hundreds, even thousands of years of observations by natural farmers. The objective is always the same: to animate micro-organisms and beneficial bacteria in the vineyard; to produce a healthy soil which is a living soil, sweet-smelling and full of humus. This enables the process of exchange between the earth and the vine, which is the precursor of terroir and distinctiveness.
Biodynamic farming is no picnic in the vines. Like sustainable viticulture, biodynamic vine-tending emphasizes the use of cover crops and careful canopy management (trellising and pruning). Like organic agriculture, composting is key. But biodynamic compost is specifically built upon a base of cow manure. To this, practitioners must add preparations, or "preps."
The most significant preps are 500 and 501, which make use of cows' horns. 501 is made by burying a horn filled with powdered quartz for a few months, then digging it up, dumping a spoonful of its contents into a barrel of water and then stir this water, in opposite directions, alternately, for an hour, to create a homeopathic, "dynamized" treatment to spray on the plants. Part of this is practical and part of this is ritualistic. If it sounds then know that even modern medicine embraces shamanistic practices. Biodynamics is a discipline that helps the grower to focus on the vineyard. One might say that this style of farming, because it is so natural, simply forces them to spend more time in the vineyard. And, in turn, they believe that this increased care translates to purer fruit and, perhaps, a purer expression of the vineyard in their wines.  I was lucky enough to spend a day in a vineyard biodynamically farmed by Kelley Fox, up-close-and-personal with the vines. In the end you start responding to the vines as separate individuals, touching them, treating them differently and even talking to them. Madness this way lie does not (as Master Yoda might say) but there is a mutual healing process going on. Your senses are sharpened, you become more aware of the needs of the vine. I can appreciate that the rituals of biodynamics are a celebration of the human being in relation to his or her environment and emblematic of the desire to be clearly attuned to the rhythms of the earth and the sky.
And Oregon is the epicentre for biodynamic viticulture in the U.S. for several reasons: There is without doubt a long and strong tradition of sustainable farming in this state, the wine trade is environmentally minded (many wineries are into carbon neutral), and Pinot Noir is the primary grape in the sense that since the best estates in Burgundy farm according to the principles of biodynamie, so growers in Oregon are using that as a template. Most of all – and I have seen this in practice – certain nurturing personalities naturally attract likeminded people to them.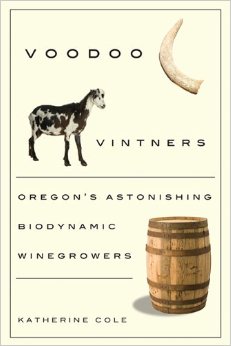 Katherine Cole, writer of "Voodoo Vintners: Oregon's Astonishing Biodynamic Winegrowers", identifies half a dozen archetypal "biodynamagicians" © me 2015.
The Traditionalists – Moe Momtazi at Maysara
The Soil Tender – Doug Tunnell at Brick House
The Obsessive – Mike Etzel at Beaux Freres
The Burgundian – Josh Bergstrom
The Native – Jay Somers at J Christopher Wines
The Nature Lover – Brian O'Donnell at Belle Pente
Oregon & Winemaking
If Oregon's biodynamic farming moves growers to tend to the needs of the vines rather than impose upon them, the winemaking on occasion reverses this by tending to the more conservative and structured. A lot of vinicultural correction goes on. I gather that in warm vintages, for example, a lot of growers add acid to the wines. Others prefer to ferment with cultured rather than indigenous yeasts, added sulphur is high by European standards and the oak regime stuns as often as it supports. I was at a massive tasting in London recently of Oregon and Californian wines, and those hailing from the former were certainly on the spoofy side. I overheard a winemaker explaining the difference between his Pinot Noirs thus: "This version has less new oak than that one."
The Pinots are naturally on the dark side, Young Skywalker, and even if not heavy or extracted in the vineyard seem to get an additional lacquering from the oak. Winemakers will use anything between 20% – 40% on their mid/top cuvees and although the wines may absorb this over time, they are gawky in their infancy often displaying bitter fruit and toasted spice qualities. My feeling is that Pinot wants to be tied to its terroir but liberated from obtrusive winemaking. That dark soils and warm climates may yield dark fruit which in turn might be able to handle a bigger oak regime is one that is recognised the world over, but it tramples on the nuances. Oregon Pinot can carve a distinctive identity – once we are allowed to relax around it.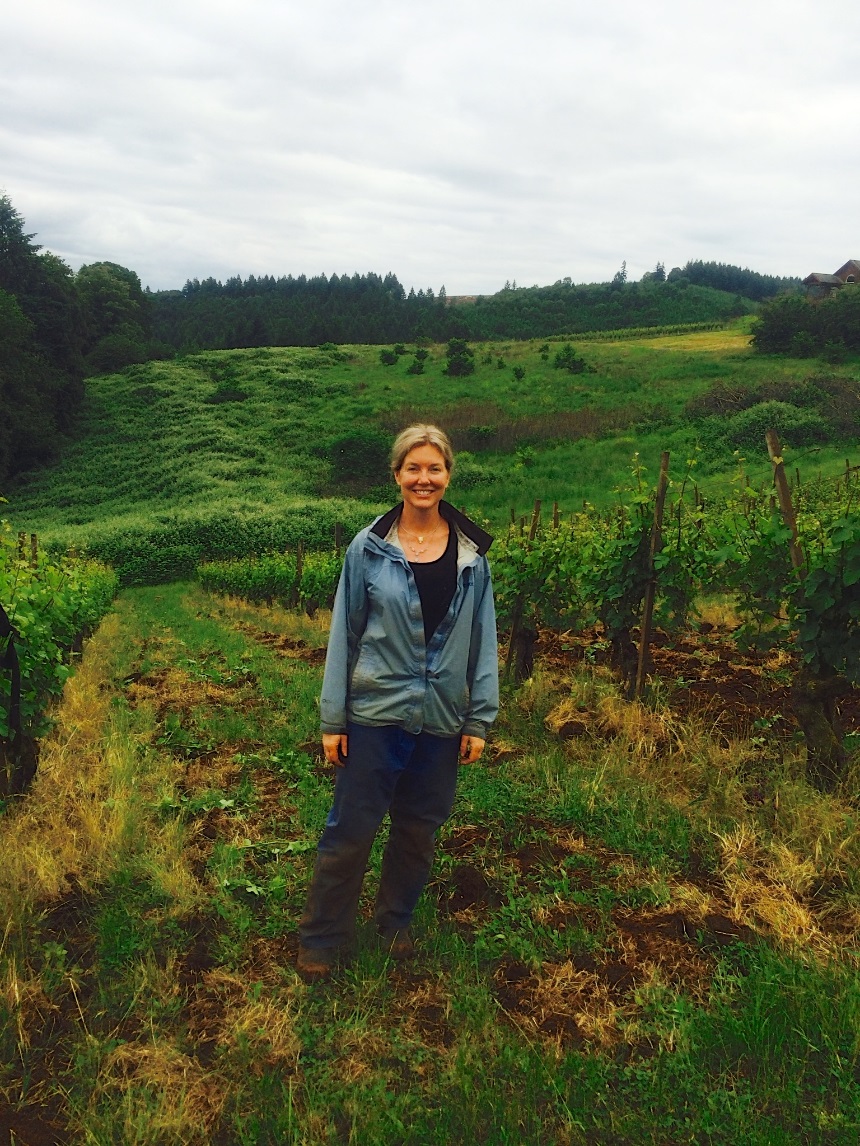 There are exceptions. The Pinots made by Kelley Fox have the strength one would associate with the particularity of the vineyard and the terroir, and a kind of profound clarity at the same time. They are sensuous and evocative as Pinot can be, but rarely is.
The Growers
There are those who I was unable to see: Joe Pedicini at Montebruno, Joe Swick who's making zero sulphur wines that are selling like hot cakes in New York, Teutonic and Ovum specialising in aromatic grapes such as Riesling and Gewurztraminer. Who is moving and shaking outside the mainstream?  Jeff Vejr writes and makes short movies about wine, has travelled widely and curated a number of terrific wine lists in Portland where Oregon new-wave growers sit cheek-by-jowl with the best of Austria, Italy, Spain and France. He has also a keen interest in the history of Oregon wines and is working on a fascinating project, a 100% Sémillon made from the original block that was once known as the Charles Coury Vineyard. Today, it is called David Hill Vineyard & Winery. Charles Coury planted the first Sémillon vines in the Willamette Valley back in 1965; he believed in the potential of Oregon's cool climate regions, and planted these vines on their own roots in the hills above Forest Grove. The grapes come from that original block, making them the oldest known Sémillon in the State. The wine sees a bit of skin contact and then is naturally fermented in used barrels and has a lovely dry botrytis texture and flavour.
I was excited to try the wines from Scott Frank from Bow & Arrow whose micro-winery is located in a former book-bindery in the centre of Portland. He deprecates the notion that he is working at urban winery as he is actively involved in the farming of the grapes. He says whilst conventional wisdom (and marketing) posits that Oregon is a proto-Burgundian region, in his opinion the geography and climate is also be conducive to Loire-style wines.
Scott's wines are a nod and a smile to those of Thierry Puzelat and Domaine de la Pepiere. They are effortless, light, natural and fun, normally fermented in concrete vats, an antidote to the more extractive wines I had tasted. The Melon from granitic soils was a good effort, Rhinestones, a Cheverny Rouge-style blend of Pinot & Gamay, sparkled with vivid cranberry fruit, and the semi-carbo Willamette Gamay was jaunty and jolly. The Pinot was on the wilder side, whist the winningly-named Air Guitar is 50/50 blend of Cabs Franc and Sauv, aged in puncheon, had more structure.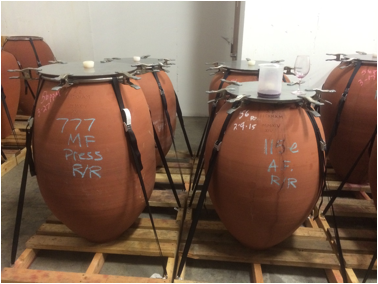 Chad Stock is a loveable guy with the 'satiable curiosity' of Kipling's elephant-child. We tasted a range of wines – some were palpable hits, especially the single varietal "Dictionary Series" – Gruner, Albarino, Blaufrankisch. It is symbolically important that winemakers do not feel constrained by the prevailing orthodoxies – winemaking is also about satisfying personal need to express oneself on top of wrestling to make wine in a certain way. By showing that a range of unusual suspects can make good wines, Chad is demonstrating that Oregon does not have to be a one-grape wonder. With his "Numerical Series" he is also interested in pushing wine to its limit (and occasionally beyond)– he ferments in a variety of formats such a cement, egg, oak – new and old – chestnut and clay, makes natural wines, flor wines, amphora wines, skin contact wines, crazy blends, pet nats. The quirky names of the cuvees attest to this: Natural?; Reduction; Dijon-Free…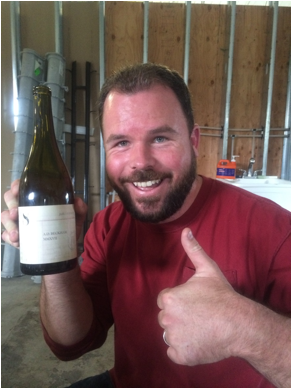 I enjoyed visiting Annedria and Andrew Beckham's place in the wildly-wooded hills above Sherwood. They have some Pinot Noir and a little Pinot Gris and are planting other grapes. Andrew is a potter by trade and teaches ceramics. He makes clay pots of different shapes and sizes and now he is beginning to fill them with wine. The wines are experimental but the direction seems to be making two Pinot Noirs – one fermented in amphora and aged in same and one fermented in amphora and aged in neutral barrels. Pinot Gris is given skin contact, fermented in clay and then aged in barrels, a small portion of which are new. To me the oak (even neutral or acacia) imbues the wine with its own flavour, whereas the 100% clay wines were more relaxed and ethereal.
I don't see defined movements as such in Oregon. I see several growers doing it for themselves, and one has to respect both those who work traditionally and are rooted in their vineyards and those who are pushing the winemaking envelope. There are audiences for all kinds of wine. What impressed me most on my all-too-short visit were the people themselves, their extraordinary generosity, knowledge and curiosity, and in many cases their attachment to their vineyards. Being a vigneron is hard work and it requires a very special, very dedicated individual (and, in many cases, these operations were literally one woman/one man bands) to tackle the many challenges involved.
OREGON TRIVIA:
Oregon has more ghost towns than any other state.
Oregon and New Jersey are the only states without self-service gas stations.
The Columbia River gorge is widely considered the best place in the world for windsurfing.
Oregon's state nut is the hazelnut (or filbert). Oregon is the only state with a state nut.
Oregon's state birthday is on February 14, Valentine's Day.
Crater Lake is the deepest lake in the USA, and is the only lake formed in the remains of a volcano.
The world's largest rosary collection is exhibited at the Columbia Gorge Interpretive Center.
Oregon's state beverage is milk.
Nearly all the characters in The Simpsons are named after streets in Portland.
It is against the law in Myrtle Creek, Oregon to box with a kangaroo.
Oregon was the first state to ban the use of non-returnable bottles and cans.
Oregon residents own 1/4 of the country's total llama population.
Famous movies filmed in Oregon include: National Lampoon's Animal House, One Flew Over the Cuckoo's Nest, The Goonies, Free Willy