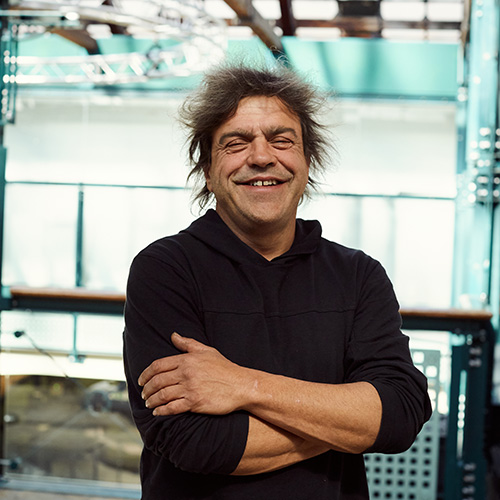 A family owned and run domaine in the heart of south west France focussing on terroir expression, biodynamic processes and crafted quality, Domaine du Pech lies in the Buzet appellation, west of Toulouse and to the east of Bordeaux. The estate was planted in 1978. Magali, daughter of the original owner Daniel Tissot, and Ludovic (Ludo) Bonnelle, took full responsibility for the domaine in 1997, beginning the process of conversion to biodynamic production in 2003. For many years they have made natural wines using no chemical intervention, either in the vineyard or winery, including sulphur. The wines are produced from the typical varieties of the region: Cabernet Sauvignon, Merlot and Cabernet Franc for the reds and Sauvignon Blanc for a limited release maceration white. There are 17ha of vineyards planted on gravel, limestone and clay soil using cordon training with average yields of 10-25 hl/ha due to careful pruning, bud removal and selection (no green harvesting).
The lovely label art work is done by their two daughters.
How do you like them grapes: Merlot, Cabernet Franc, Cabernet Sauvignon & Sauvignon Blanc.
In the vineyard: 2008 was the first vintage with full organic certification. 2010 with full Demeter biodynamic certification. They use plant teas, and vine prunings to form a mulch between the rows and allow native plants and wild grasses to grow between every other row. There is an active natural predator encouragement programme (denoted by the ladybird on the label) The vines are planted at a density of 4,000 per hectare, trellised to a height of two metres. Ludo does plenty of canopy work to assist air ventilation between the vines.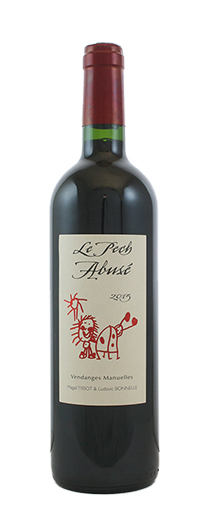 In the winery: All fruit goes through a strict selection regime at the crusher and sorting. No enzymes or chemical additions adding during fermentation and elevage. Fermentation is with native yeasts, takes place in stainless steel, malo occurs spontaneously and is succeeded by a long maturation in wooden casks and demi-muid (depending on the cuvee) up to 4 years in some cases, allowing nature to work her magic. All wines are bottled without filtration, fining or added sulphur.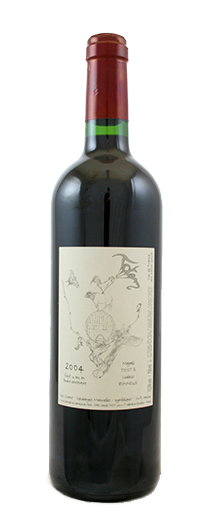 QI: The cuvée Totem spends 14 years in 200-year-old wooden foudre!
The Key Wines:
2014 Le Pech Abusé
2004 Totem Rouge
Food match: The Pech Abusé would be delicious with a slow-cooked lamb tagine or oxtail stew, the Totem would be a fine accompaniment to roast chicken.
Philosophy: "A deep respect for nature, grapes, vines and their ecosystem, cycles, climate and the reactions of the vines within their natural environment."
Interested in trying the wines of Domaine du Pech? Contact us directly:
shop@lescaves.co.uk |  sales@lescaves.co.uk |
01483 538820