Focus on: The very good burghers of Burgenland – Andert-Wein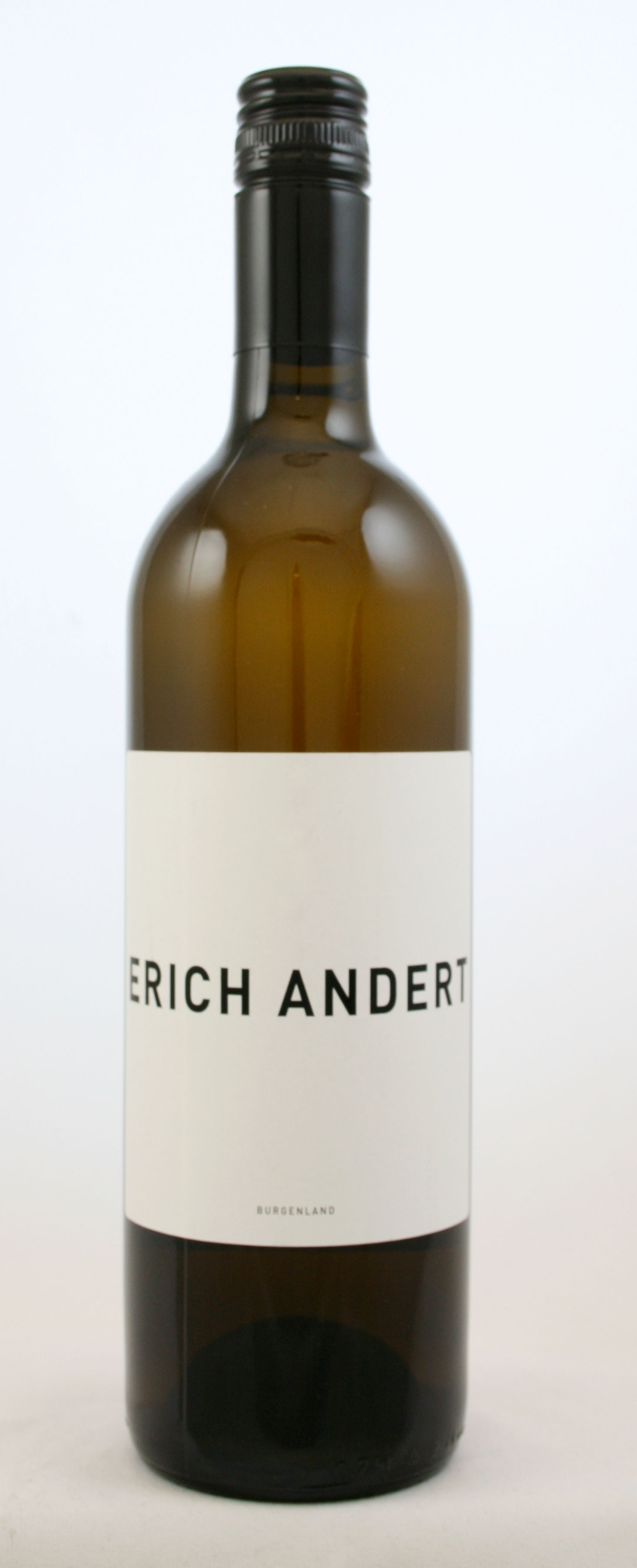 PM? Pull the Andert one. They call it Puligny-Montrachet, or PM for short, we call it wine of grape variety of unknown origin (one perhaps "schmuggled" from a far distant land, we couldn't possibly say). The princely production of this hen's tooth wine is 220 bottles; we have the snaffling rights on 60 of them. Something about a rare wine that turns whatever flavour it possesses into purest ambrosia.
Meanwhile back on the Andert biodynamic farm, we have harvested the following trio of wines: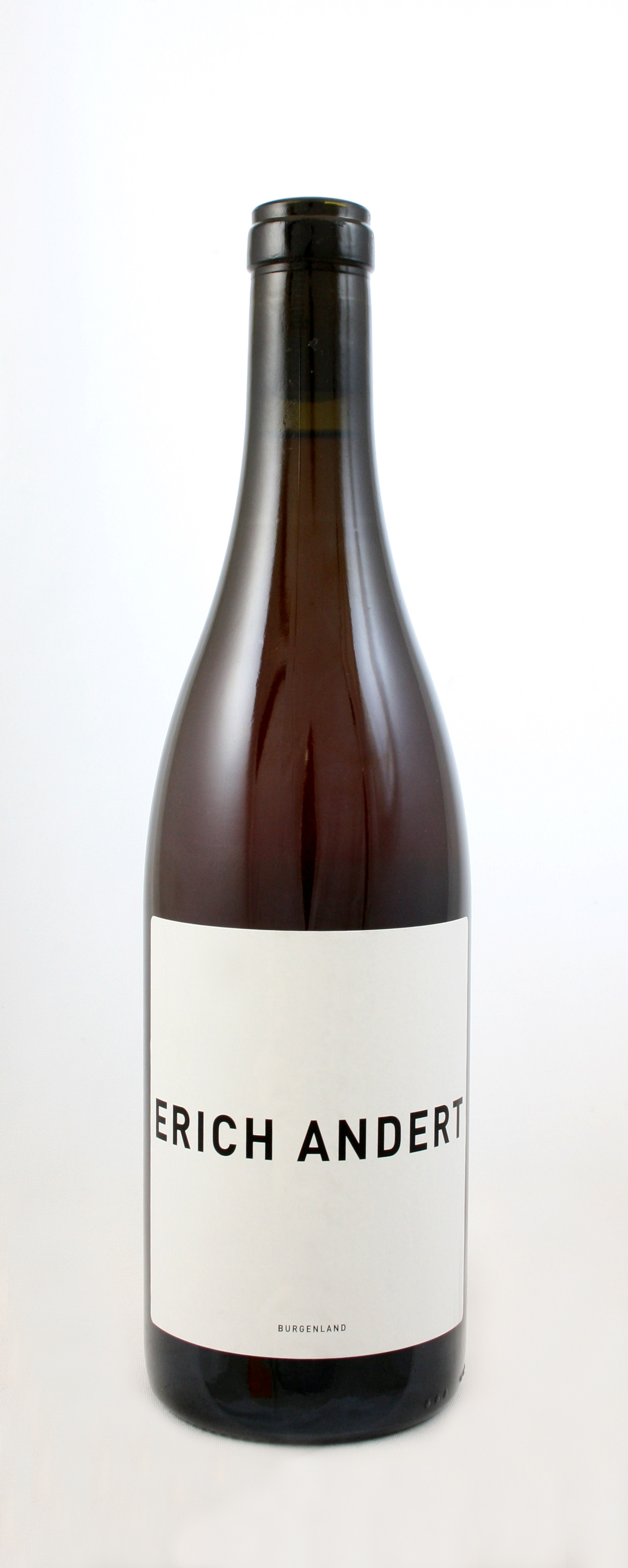 Two of these are mitohnealles – which in Yorkshire means nowt taken owt. We begin with a nowty Zweigelt from the tricky 2014 vintage. Although we have Zweigelts a-plenty from messrs Muster, Strohmeier, Beck, Arndofer and Warnung, this version more than merits its inclusion in our portfolio with its bonny youthful purple-blue colour, lifted aromatics of violets and blueberries and beautiful line of fine stone-fruit. Zwei to the power of toothsome.
An Andert newbie to our list is their Gruner Veltliner Anadjucka – which proves the grass is indeed more orange on the other side of the fence. Gruner lapping up the skin contact, where the yellow plums meet the golden apples. We like them golden apples crunchy too, and this wine duly obliges.
The third wine sees the return of the Pamhogna Weiss, a blend of Rulander (a.k.a. Pinot Gris), Neuburger (a.k.a. Neuburger) with a drop or two of Weissburgunder (a.k.a. Pinot Blanc). If that sounds like a mouthful then this wine delivers huge amounts of mouth-charming peach and apricot flavours, leavened with spice and herbs, and throbs with vivid vineyard energy.
Decanting…
2015 Dion Syrah and 2014 Golden Cluster Semillon
We talk blithely about wines capturing "history in a glass" and of course real wine is the distillation of geology and weather, farming and biology, tradition and method. Some wines, however, are inspired by certain people and important historical figures. Jeff Vejr, wine director, archivist-researcher, writer and vigneron, was attracted to the story of Charles Coury, one of the founders of modern Oregon viniculture (along with David Lett and Richard Sommer) who planted a vineyard in the northern part of the Willamette, made up of cuttings of different vines and grape varieties taken from around Europe. Jeff is lovingly reviving this vineyard (now called David Hill) and making wines from some of the oldest vines in this region.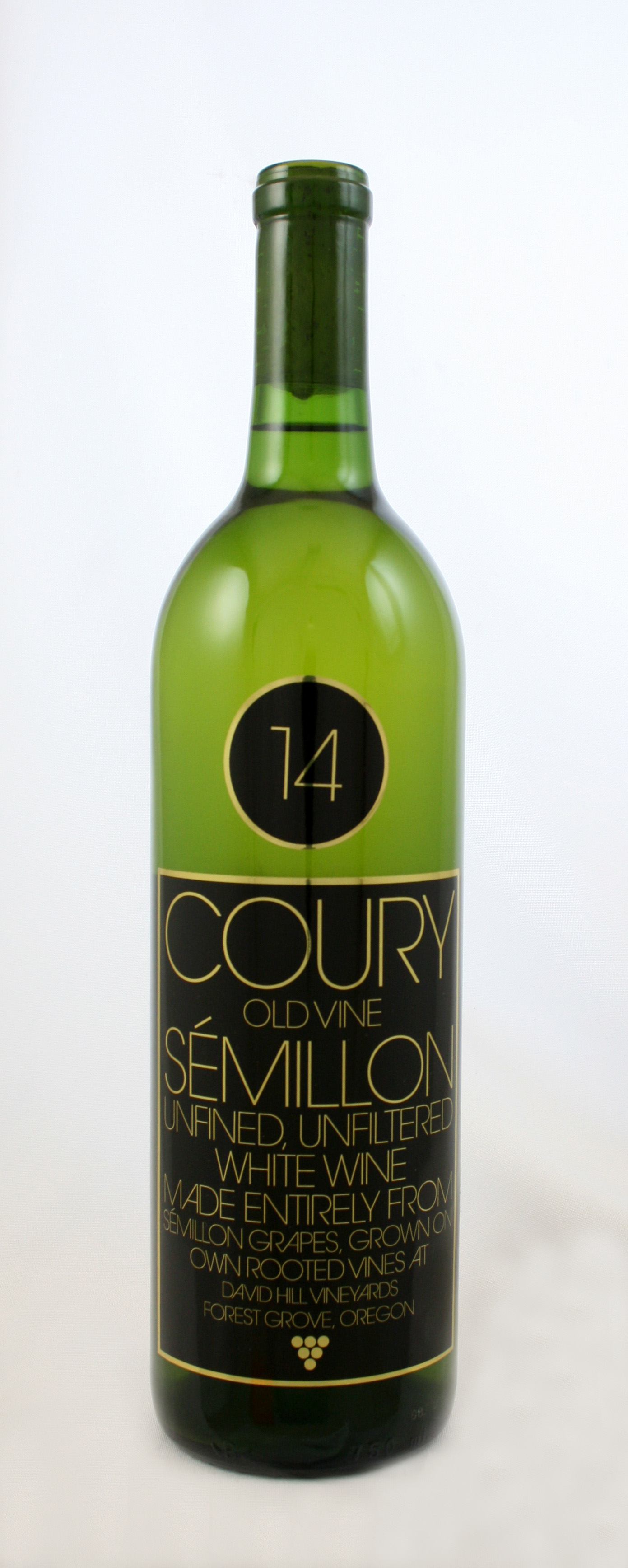 His maiden voyage was the 2013 Golden Cluster Coury Old Vines Semillon. The vintage, affected by the tail end of a tropical storm, gave rise to an extraordinary and unusual wine. The '14 version of the Semillon captures the inherent green, herbal nature the grape, but is elevated by beautifully crisp apple skin aromas and flavour shot through with a laser beam of acidity. The value of old vines, good farming and pretty natural wine making (4-day maceration on the skins, ambient ferment, old barrels, no filtration, low sulphur addition) enhances the overall sensation of purity. You'd like to drink it now; you'd like to age it also.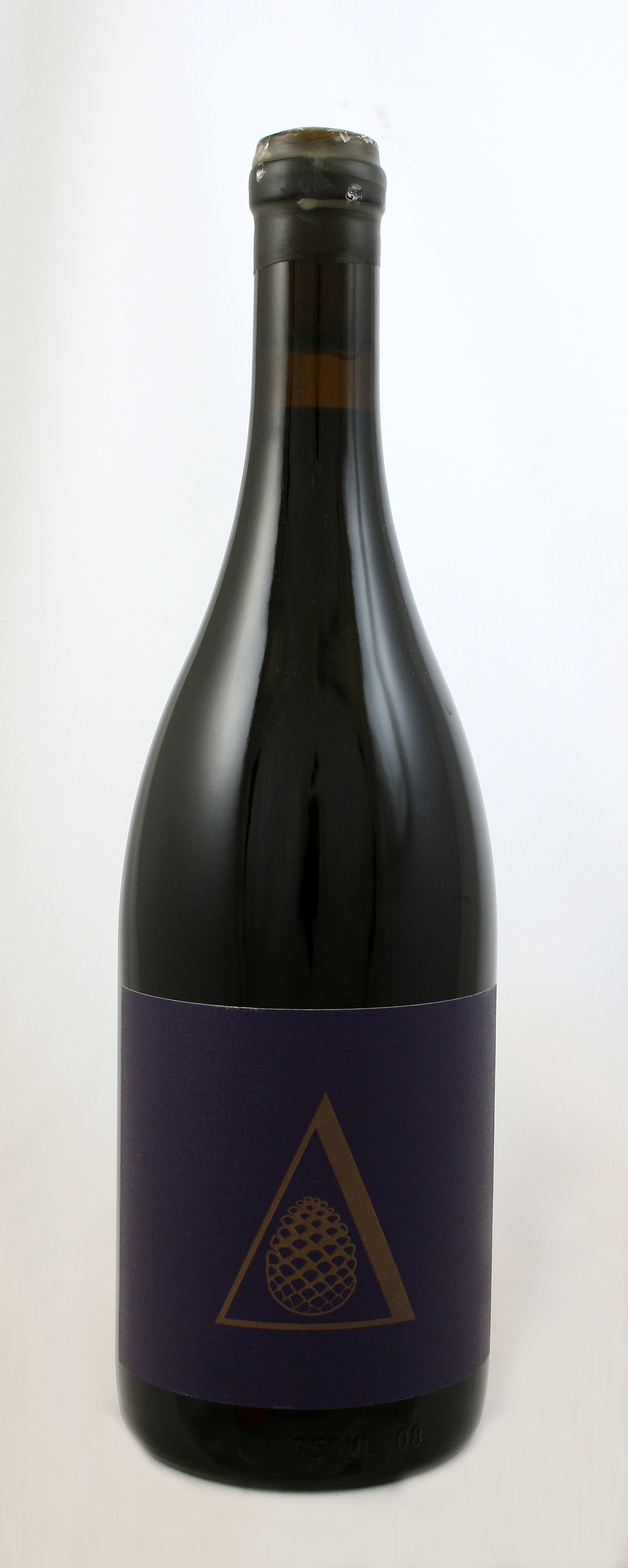 Jeff has also produced a new wine called Dion Syrah (with a playful soupcon of Grenache). I wouldn't say that he is thumbing his nose at growers who believe that Willamette is the natural home of Pinot Noir, however this wine makes an eloquent statement that one can produce seriously good Syrah from this region. Dion has a certain je ne sais quoi, speaking in a richer Crozes -or a lighter Cote-Rotie – idiom with its "restrained abundance" and displaying medicinal/herb-sprinkled blackberry and currant fruit, Kalamata olive notes, and pleasant whiff of reduction to bind it tight.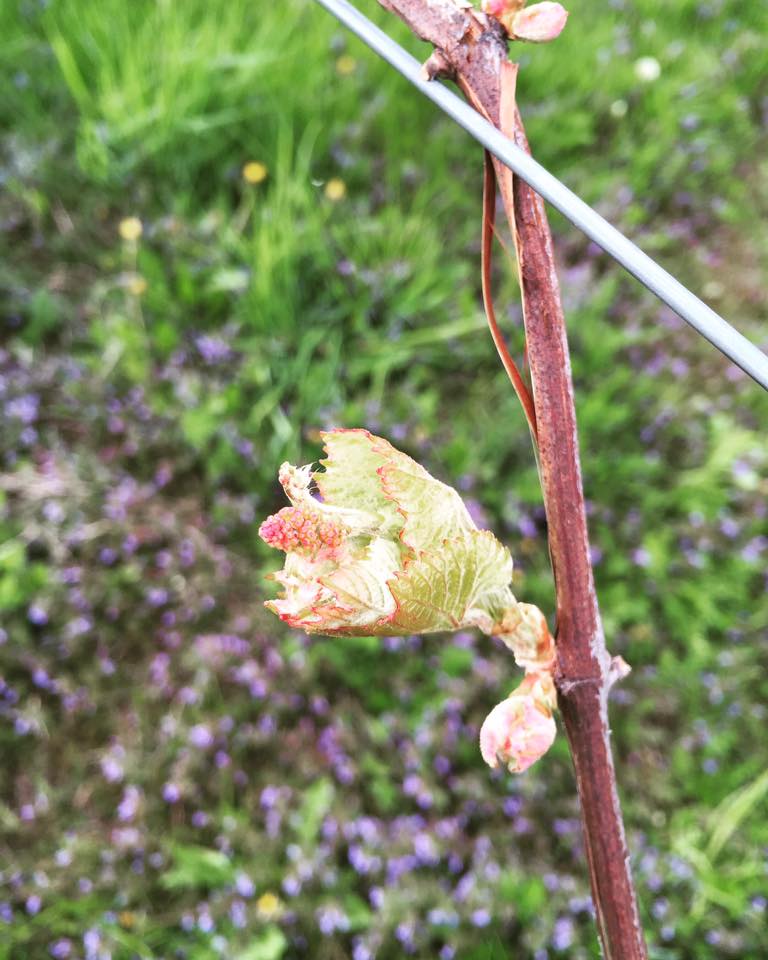 Rediscovering the New New World
If you're restaurant or a retailer and would like to do an event featuring new and groovy American wines let us know. Unless you're gaga for Napa Cab or crazy for Chardonnay we can provide tastings featuring a palace of varieties to satisfy the most obscure tastes – viz: rare grapes (Trousseau Noir, Grenache Gris, Marquette), strange blends (co-ferments of red and white), ancient vines (130-year-old Cinsault, 115 year old Carignan); orange wines made with Cortese, Vermentino, Pinot Gris and Grenache Blanc amongst others; wines from extreme vineyards and climates; wines from historic vineyards; one-off crazies (such as white Pinot Noir from the Gouges clone (!) and a skin contact Pet Nat from Vermont); wines from insanely low yields; biodynamic wines; no sulphur wines; wines under flor; wines in amphora; wines in egg; wines in plastic eggs, wines for drinking now and wines for ageing over a decade …
Wines coming soon!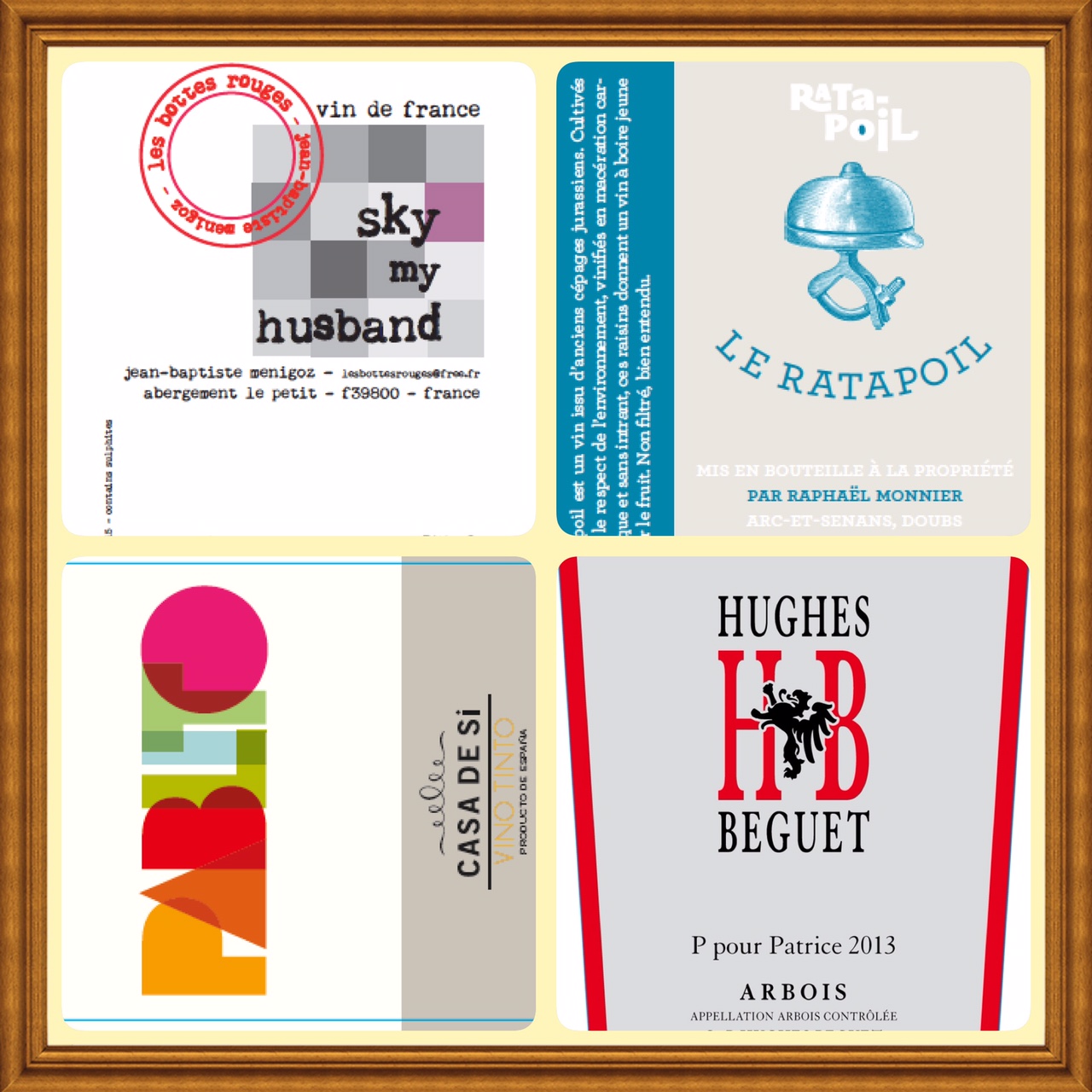 Get your autumnal Jurassic jollies with a host of "Our Boire" wines from Patrice Hughes-Beguet; Ratapoil; Domaine des Bodines; Domaine de la Borde; Philippe Bornard & Les Bottes Rouges. Elsewhere you can boggle at the brilliance Les Vignes du Paradis (awesome Aligote and Savagnin – from Savoie??); some natural Burgundy from Antoine Petitprez and Gilles Ballorin and Iwo and Sarah's (Si Vintners) project in Calatayud, Casa de Si.
Being Candide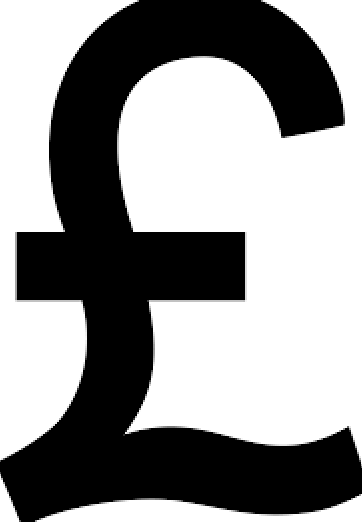 Who are the Panglossian figures in the wine trade who insist that "all is for the best in the best of all possible worlds"? You don't have to subscribe to catastrophe theory or think that calamities come in threes, but when multiple whammies hit vignerons, importers and other members of the wine trade variously, then one ought to acknowledge hard realities and adopt the golden rule of pulling together and supporting each other rather than pulling apart. Wham one is both the short and medium term weakness of the pound against all other currencies which is currently driving up prices in leaps and bounds. It is virtually impossible to bring out anything other than the most interim of price lists, let alone plan financial strategies for more than a few months at a time. The second wham is the nature of the 2016 vintage – in certain parts of France a mixture of extreme weather events has destroyed yields by up to 80%. To survive, vignerons have had to exact price increases for their wines, often in mid-vintage. Then there are the local pressures, for example, those landlords and property companies levelling extortionate rent hikes on small and large businesses, or purchasing managers/ f & b directors who will insist on locking wine companies into long term price contracts in one of the most volatile markets ever. The trade press is surprisingly reticent, or should one say, preternaturally sanguine, however, about the multiple pressures faced by the various sectors of the wine industry.