NEW WINES

Les Chiavs de Pyrene have moved into Valtellina
Balgera is a boutique winery located in Chiuro, one of the wine growing villages of Valtellina area, in the region of Lombardy. The winery dates back to 1885 and Paolo Balgera is the 4th generation wine maker. The classic old world styled highly fragrant Valtellina wines are made from the Chiavennasca variety, also known as Nebbiolo in Piedmont region. Valtellina is a vast mountainous area including few sub-zones. Balgera takes grapes from the various sub-zones with the mountainous Valtellina region, namely: Sassella, Grumello, Inferno and Valgella.
The vineyards are cultivated on south facing terraces, which are protected from cold winds, and allow for perfect ripening of grapes. Chiavennasca displays notes of tar, leather, dry herbs, with subtle minerals, dried fruits, cherry and strawberry characters.  A fine bottle of Valtellina wine is elegant and well structured, and tends to improve through long bottle ageing. The Riserva wines spend a long time in barrels before bottling – these wines demonstrate vividly the exceptional ageing potential of the grape. We will be getting Balgera's 2004 Sasella Superiore and 2001 (!) Valgella Reserva. These elderly bones are still youthful in the extreme.
The family of Elena Meago and Bruno Credaro have produced wines for five generations in Valtellina (northern Lombardy alpine district, on the Swiss border), having started in the late XIX century. Until the end of the '90s the whole production was entirely sold in Switzerland in bulk. With the Swiss market declining, the family created "Dossi Retici" winery and started bottling its own production. Located in Montagna in Valtellina, Lombardy, the estate owns several tiny plots for a total of 3 hectares of vineyards, grown on spectacular stony terraces built centuries ago between 450 – 550 mts ASL. Valtellina valley is a Mediterranean enclave (olive trees manage to ripen there) surrounded by colder areas marked by continental / alpine climate. The Nessje is declassified Grumello. From 10-90 year organically farmed vines grown on silty-sand soils it comprises 95% Nebbiolo 5% Rossola, Brugnola and other local grapes. Maceration and fermentation is with indigenous yeasts for around 17 days. Aged in botti and cement vats of 30-60 hl for a minimum period of four years. The wine is not filtered or fined.
At Les Caves we love the Chiav culture!
I can't believe it's Margaret River!
Our wines from Western Australia now, like the arrival of London buses, come in threes.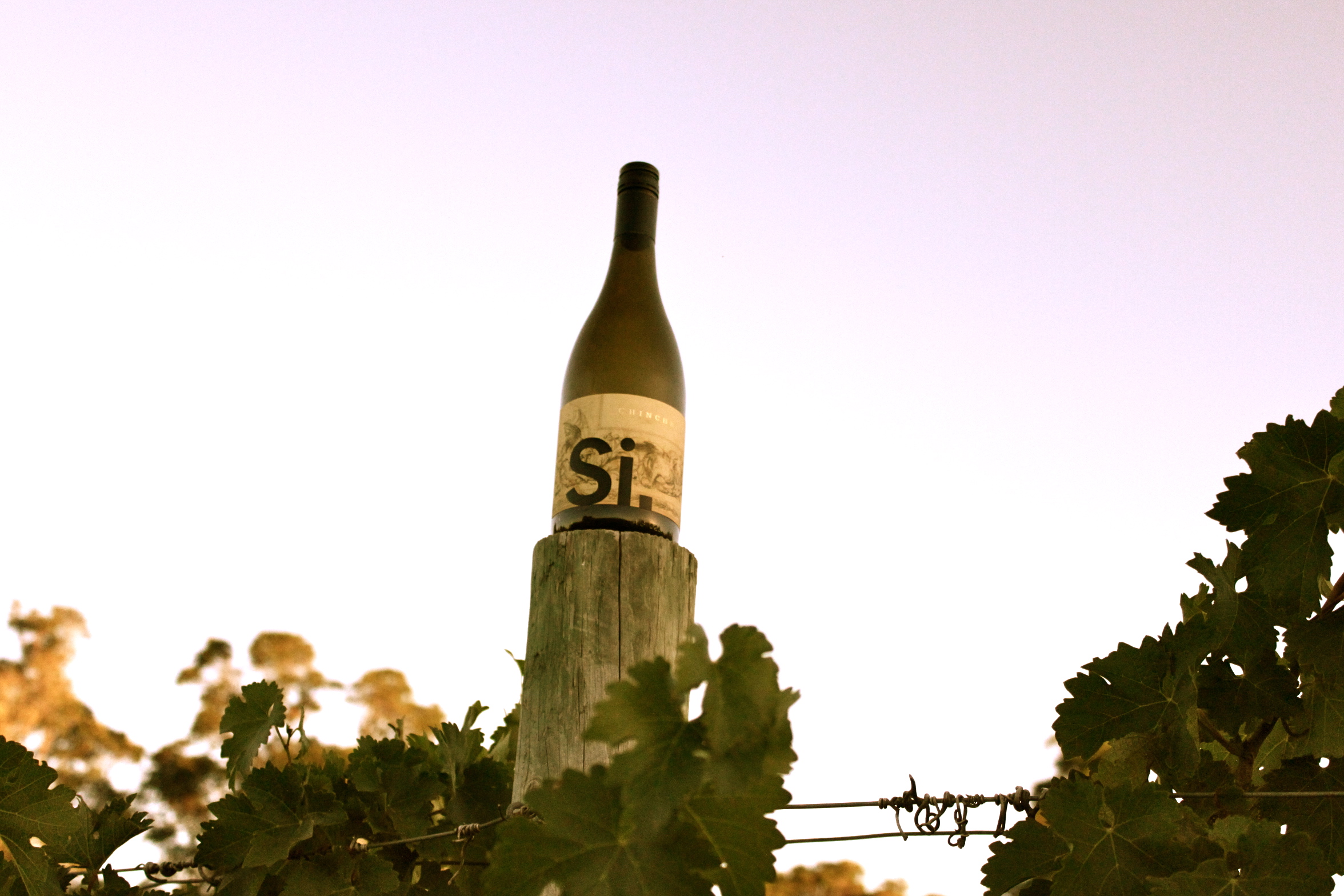 SI Power (Obscure Hawkwind reference)
Sarah and Iwo are making crackerjack wines in Rosa Glen in the slightly cooler southern part of the Margaret River region from 35 + year old vines. New kids on our block are Lello (skin contact light orange no sulphur wine) and Baba Yaga (skin contact Sauvignon plus a splash of Cab Sauv). A pair of Cabs to hail – Cachorra is younger vines whilst the more structured Halcyon receives the full cement egg treatment. Then there is Table Wine – and boy, do we love a table wine. This red blend is whole bunch and super fresh. Think Loire.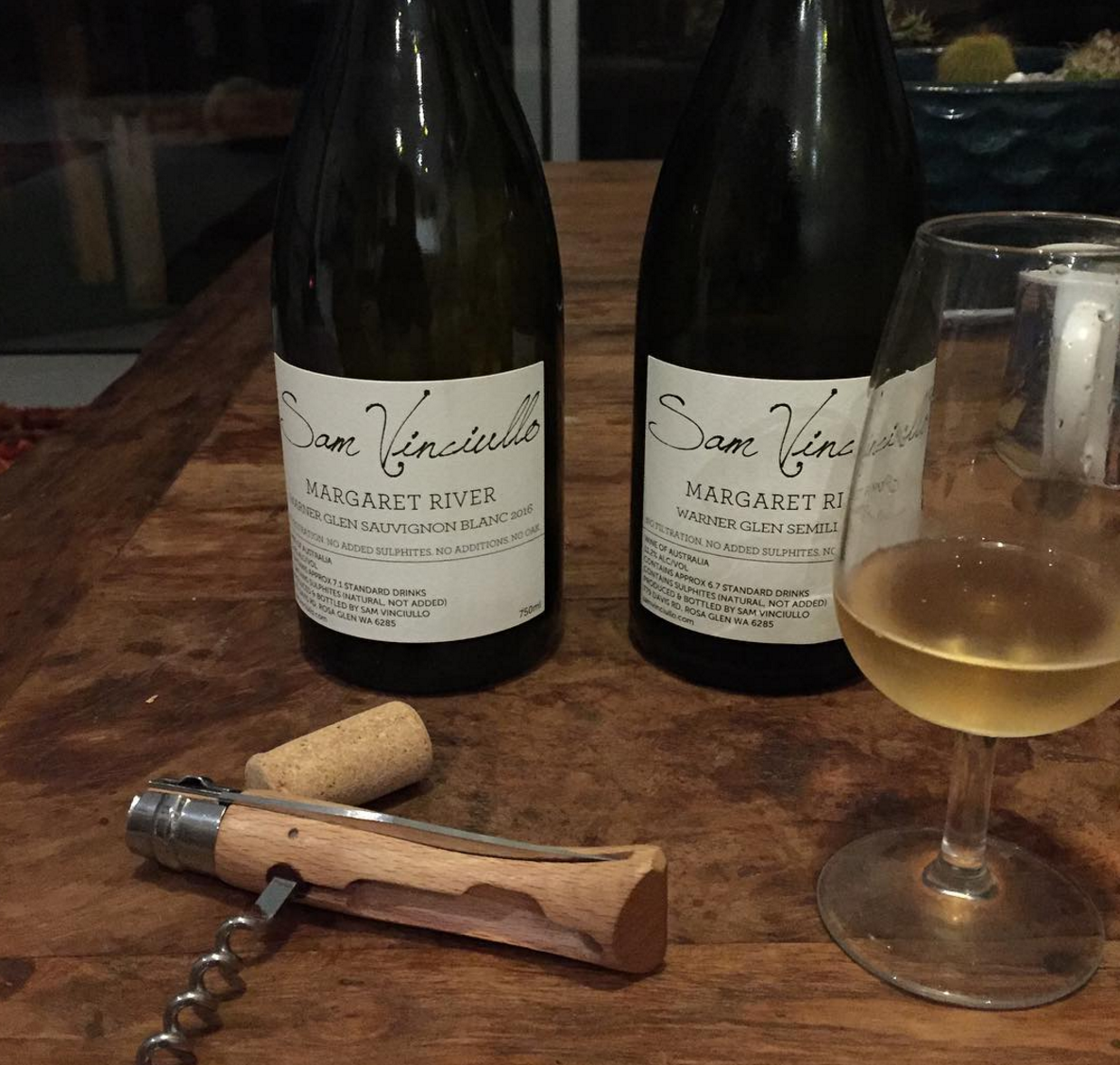 Vini Vinci
Sam Vinciullo is making some of the most exciting wine in Australia. He recently returned home to Western Australia, following years spent working in California, other parts of Australia and, notably, Mt Etna where he worked with, among others, Frank Cornelissen and Anna Martens (Vino di Anna).
He is highly enthusiastic about progressive farming and biodiversity. In his first vintage, Sam bought fruit from the parcel farmed by his friends Iwo and Sarah from Si Vintners (see above). This vineyard is roughly 3 kilometres from their home vineyard and on similar soils, a mix of loam and classical red gravel. Iwo and Sarah have been dry farming this parcel (for several years, organically, and the fruit quality, clearly evident in both Sam's wines and theirs, is outstanding.
His Sauvignon is from dry farmed own-rooted organically farmed vines. Grapes are manually harvested, destemmed and hand plunged with the skins in plastic food grade tubs for ten days, then basket pressed. Ferment is ambient with indigenous yeasts, malo happens in its own good time and the wine is bottled without filtration, fining or added sulphur.
Warner Glen red is 67% Cabernet Sauvignon and 33% Merlot from lowish yields in this cooler part of the Margaret River. Made in the same zero-interventionist way as the white, being destemmed with two weeks on the skins and nothing added.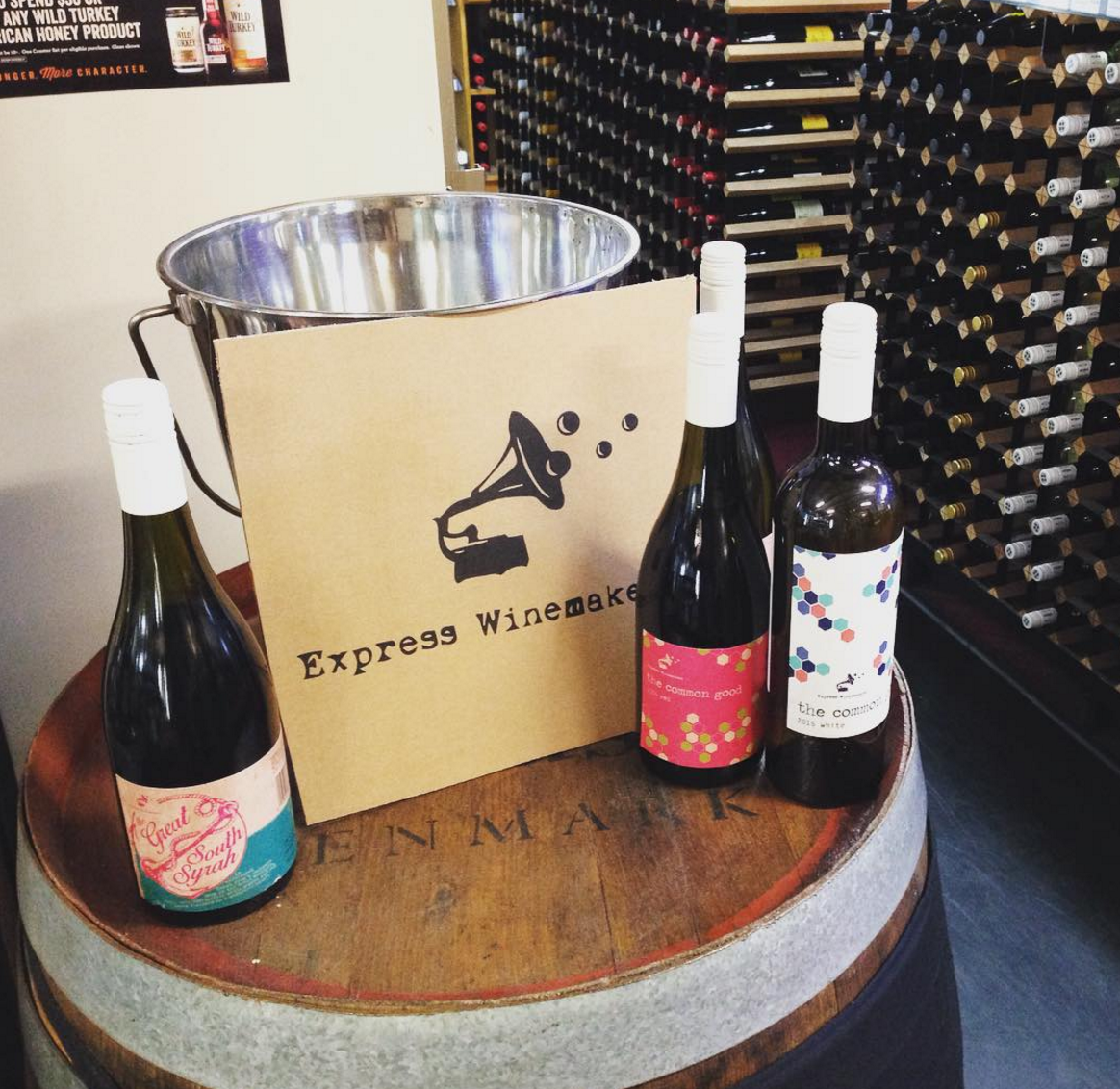 Impressive Expressive
Based in Western Australia's Great Southern Wine Region Ryan O'Meara and Pete Pedro from Express Winemakers seek out naturally balanced vineyards. It makes their job a lot easier as they can just kick back and let the native yeast do their thing in true minimal intervention winemaking style.
They produce a number of expressive single vineyard wines as well as some wackier blends, which express a great sense of fun. Expressive wines with no expectations.
Their wild-fermented, unfined and unfiltered Riesling comes from the sandy granitic soils of one of Frankland's oldest vineyards. A short time on skins and no settling prior to a spontaneous yet extended fermentation have conferred some crunchy phenolics and plenty of distinctive flavour. Floral and waxy notes entwine with a hint of gunpowder on the nose. The palate is bold with lively broad acid, generous length and a unique softness without becoming flabby, finishing with a lick of cleansing phenolics. The flavours are of ripe grapefruit, candied lemon rind and honeysuckle with some yeasty complexity.
One of a small number of plantings of the grape in Mt Barker, this block of Tempranillo is showing signs of coming of age from the excellent 2015 Vintage. This wine was wild fermented and basket pressed to old oak casks where it spent the next 9 months before being bottled unfined and unfiltered. A rustic, medium bodied red, showcasing both savoury and fruit driven characters in droves. Gamey meats, leather, licorice, spices, mushrooms, cherries and dried fruits are all there, finishing with characteristic cleansing powdery tannins.
The Mount Barker Syrah is from one of the Great Southern's original vineyards, planted by Plantagenet in the 1960s. This old vine fruit was hand-picked, foot stomped and wild fermented with 100% whole bunches. Spending 8 days on skins before being basked pressed to old oak casks where it spent the next nine months before being bottled unfined and unfiltered. Intriguing savoury character of concentrated dry cure black olives, seaweed and leather along with white pepper and other spices. The palate is dense with forest fruits as well as menthol and spices and backed up by fine chalky tannins.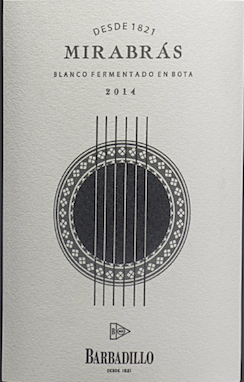 Sherry, not sherry – Mirabras or The Thriller of Manzanilla
When is sherry not a sherry? When it's Mirabras, single vineyard Palomino from the Cerro de Leyes vineyard on albariza soils. So, before pressing the bunches of grapes undergo the soleo process to ripen further and concentrate the sugars. Thereafter the wine is fermented in Manzanilla butts with wild yeasts and then into cement and tanks to mature and evolve under flor before bottling with minimal filtration and minimal SO2. Our buyer liked it so much that he bought every bottle he could of the tiny production.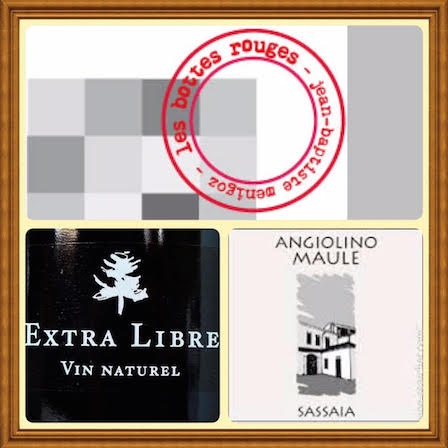 The following lovelies are fresh off the natural wine boat. Get them while they are hot!
La Biancara, Angiolino Maule, Veneto
Garganega with a little Trebbiano fermented in oak barrels with indigenous yeasts. No added sulphur. Restrained aromas of dried fruits and seasoned wood, pleasing texture and good energy in the mouth.
2015 La Biancara Sassaia
Les Bottes Rouges, Jean-Baptiste Menigoz, Arbois
These red boots belong to former teacher Jean-Baptiste Menigoz who farms 4 ha of organic vineyards in Arbois mainly. The wines are natural, fun and bursting with fruit
2015 Bottes Rouges Poulsard Tot ou Tard
2015 Bottes Rouges Pinot Noir La Pepee
2015 Bottes Rouges Trousseau
Chateau du Cedre, Cahors
Organic sulphur-free blend of Malbec with a soupcon of Merlot. Matured in barrels. With its beautiful deep purple colour with a bouquet of fresh red and black berry, fruity yet subtle on the palate, Extra Libre offers an amazing texture and great length.
2015 Cedre Extra Libre AOC Cahors
Coming soon! New agencies – Ryme Cellars, Geyserville and Ruth Lewandowski Wines (Utah via California) plus new wines from Lo-Fi; Forlorn Hope; Bow & Arrow; Minimus and Golden Cluster.
Coming later! New agencies – Andrea Occhipinti, Lazio; Cantina Toblino, Trentino; 1701 Franciacorta, Lombardia; Dominio del Urogallo, Asturias; and Sclavos from Cephalonia (mañana, mañana)