History & The Emergence of Wine Culture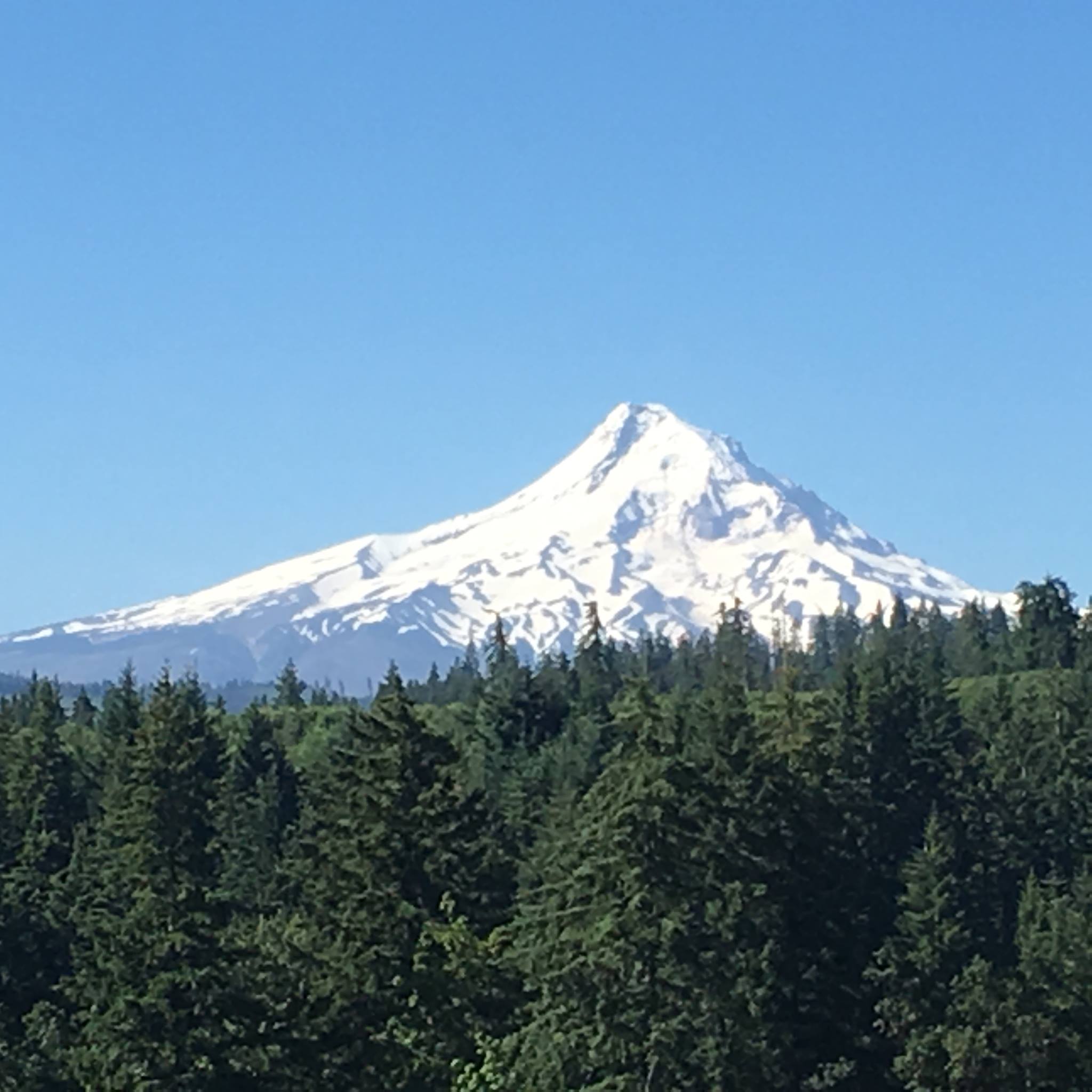 The history of Oregon and its wine industry might be characterised as one that has progressed by leaps and bounds in a very short period. Geography and climate are factors, but it is the people who ultimately create the culture. And it is events that catalyse change.
Although we think of Oregon as having a very young wine culture, dating back less than 60 years, vinifera grapes have been grown in the state since the first settlers put down roots in the nineteenth century. Accounts of vines being grown in the Oregon Territory date back as far as 1825. (By comparison, wine grapes were introduced into California in 1779, New Zealand in 1819 and Australia in 1832.) Over the next decades, settlers poured into Oregon, travelling the so-called Oregon trail, lured by the tales of fertile open farmland, water, moderate weather and the excellent quality of the Oregon Territory's produce.
A healthy vineyard and winemaking culture existed throughout Oregon from around 1860 – 1919, mostly from the strong contingent of German immigrant families that had settled in many of the steep river valleys throughout the state. In the Applegate and Umpqua Valleys there were the Britt, Von Pressls, and Doerner families, whilst in the Willamette Valley Reuter and Wirtz families had put down roots. They believed that Oregon's vast system of river valleys was prime vineyard land and that Oregon could be America's version of the Rhineland. In 1904, Frank Reuter won a Silver Medal for his Riesling at the World's Fair in St. Louis, Missouri.
Although we think of Oregon as having a very young wine culture, vinifera grapes have been grown in the state since the first settlers put down roots in the nineteenth century. 
Oregon's early adoption of Prohibition (1914) effectively put an end to that early chapter of Oregon winegrowing. After 1933, there remained no demand for local table wines. The wineries that started up focused on sweeter fruit wines. As the California industry refocused on quality in the 1960s, Oregon quietly began an era, not of revitalization, but actual discovery and birth of a wine region. In 1961 Richard Sommer planted Oregon's first post-Prohibition vinifera grapes, including Riesling and Pinot Noir in the Umpqua Valley (the 1963 Riesling was the first commercial release), whilst in 1965 David Lett put cuttings of Pinot Noir in the ground and related cool-climate varieties in the Willamette Valley. Charles Coury, another alumnus of UC Davis in California, travelled to Europe (Colmar in Alsace) and came back energized by his discoveries, believing that Oregon could be similar to Alsace, Champagne, Burgundy, Mosel, Switzerland, or even a combination of these regions. He also brought back his own selection of "cuttings", otherwise known as "suitcase clones" and planted a test block vineyard to a wide variety of grapes.
The Spirit of Adventure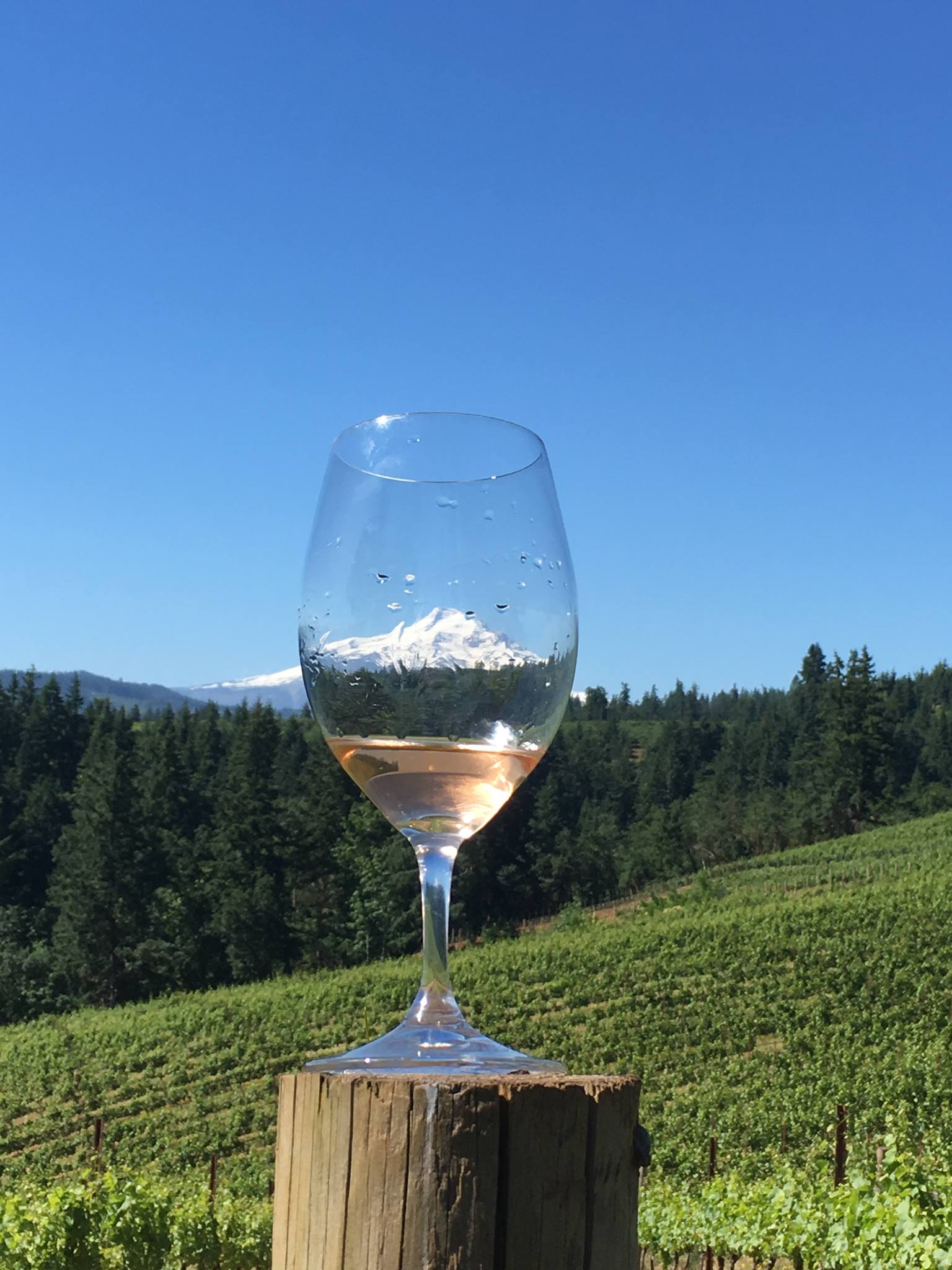 The primacy of Pinot Noir was super-imposed on the state of Oregon by a group of people who had done their homework in the late 1960s and early 1970s. The early pioneers studied the potential for vineyards in Oregon at UC Davis and at research centres in Colmar, France and Wädenswil, Switzerland. They used that background to select the North Willamette Valley as the prime place for superior New World Pinot noir production. Their sights were set on the flavour ripening capacity and low disease pressure provided by long, warm sunny summer days. Of equal importance, acid and structure-building derived from cool nights also made the region ideal.
'The early wine pioneers were individualists. They didn't necessarily share a defined common goal: their original motivations varied with each stubborn, overly confident person. There has never been a single crusader, champion or leader in Oregon. Instead there has always been a collaborative approach, based on mutual respect, admiration and friendship. Whatever their personal reasons for placing themselves in Oregon, the early pioneers quickly recognized their interdependence."
Like any adventurers they shared the common experience of limited finances and were forced to begin on very low budgets, buying used equipment and working other jobs to make ends meet. Having found each other, they met often to share information as they adapted and invented techniques to deal with their uncharted terrain. They learned to farm, incorporating the finer aspects of viticulture; they discovered the details of delicate winemaking; they navigated their way through bureaucracies and legislation. They learned that they had to learn how to promote and sell.'
–Oregon Wine Board website
More wine pioneers joined in: the Eraths, Ponzis, Blossers, Adelsheims, Campbells, Vuylstekes and Fullers in the Willamette Valley; the Wisnovskys in the Rogue Valley; and the Bjellands and the Giradets in the Umpqua Valley. In 1970 there was one vinifera winery in Oregon and fewer than 100 acres of vines planted. By 2010, there were 418 wineries with over 20,300 acres planted in 848 vineyards. Now there are 702 wineries with 1,052 vineyards. From such little grape seeds, a considerable wine industry has developed. Wine-related tourism alone accounts for $207.5 million in revenue to the economy.
47% of Oregon's vineyards are now certified sustainable – more than any other state in the US – and a large number of them are farmed biodynamically. 
The Oregon wine trade has also benefited from far-sighted planning and decision-making. Land use laws passed in 1973 limited residential building in agricultural zones, raising the value of farmland dramatically and encouraging vineyards to be planted, Oregon oak savanna received protected status, supporting unique vegetation, as well as being fire resistant and water retentive. The LIVE (Low Input Viticulture & Enology) programme was set up. 47% of Oregon's vineyards are now certified sustainable – more than any other state in the US – and a large number of them are farmed biodynamically. Biodiversity, energy reduction, water management, workers' health and safety and improving the environment for local communities are part of the overarching philosophy here. 
Vine growing and winemaking practices
Oregon winemakers pioneered the now accepted practice of matching site, climate, variety and clone, and developed systems of vertical trellising and canopy management appropriate to the climate. Of course, Pinot Noir requires sympathetic handling at all stages and this includes handpicking fruit into very small containers, doing lots of triage, destemming while keeping each grape berry whole rather than crushing, cold maceration, moving must and wines with gravity or gas rather than pumps and fermenting in small containers (commonly 1.5- to 5-ton capacity) rather than huge tanks to provide appropriate temperature control and a manageable cap. These are standard practices rather than the rules of engagement – Cristom and White Rose Estate, for example, practice whole-cluster fermentations, which give their wines a very different identity. I suspect research into clonal diversity will continue as well.
Catalysts for success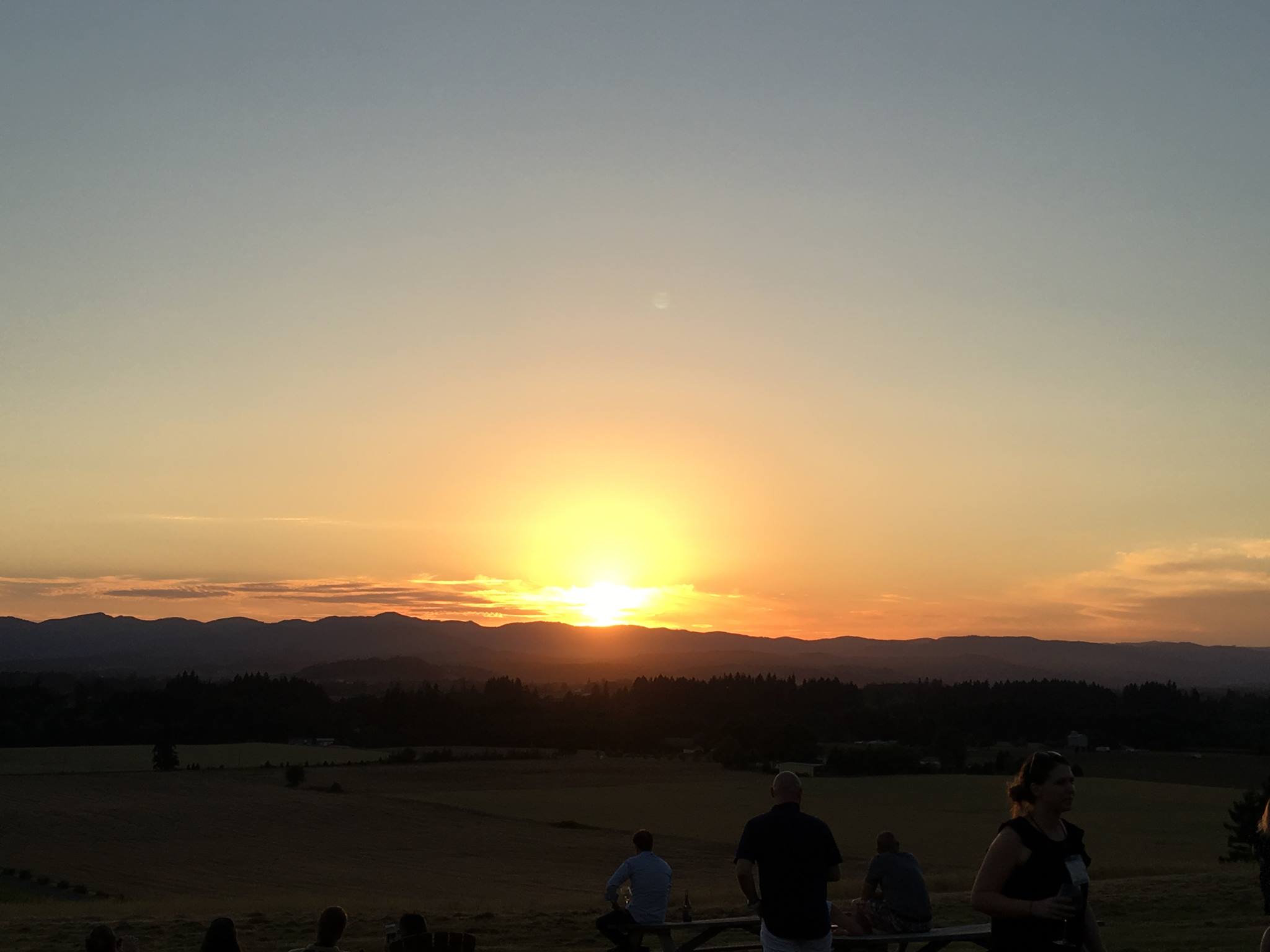 The fortunes of a region or a winery depend on the perception of its quality or desirability, which may in turn be determined either by a chance event, or by a critic's (or several critics') approbation. In 1979, David Lett's 1975 Eyrie Vineyards 'Reserve' Pinot Noir took tenth place in a blind tasting at an event in Paris called "Wine Olympics" conducted by the French magazine Gault-Millau. This naturally sent shockwaves throughout the wine world, especially Burgundy. Robert Drouhin of Maison Drouhin famously demanded a re-match, and out of the wines in that blind tasting, the same 1975 Eyrie Vineyards 'Reserve' Pinot Noir bottling placed 2nd to the 1959 Maison Drouhin Chambolle-Musigny adding insult to injury, or joyous justification, depending which way you look at it! As Jeff Vejr of Golden Cluster wines notes:
'Once news got back to Oregon that one of their local Pinot Noirs placed well in two blind tastings in France local people really got behind the grape and became interested in our burgeoning wine scene. Ever since then, Oregon has become synonymous with Pinot Noir. Unfortunately, many have bought into the notion that Oregon = Pinot Noir and/or Oregon = Burgundy. What is rarely mentioned is that in the same 1979 Gault-Millau tasting, the Pinot Noir that placed first, was the 1976 Tyrrells Wines 'Vat 6' Pinot Noir from the Hunter Valley, Australia. Yet, in 1987 the Drouhin family decided to plant their first vineyard outside of Burgundy in the Dundee Hills of Oregon and not in the Hunter Valley, Australia. This helped to cement the perception of Oregon as Pinot Noir country. Drouhin declared there were only two places in the world he would grow Pinot Noir: Burgundy and Oregon, and subsequently set up a winery in the Dundee Hills".'
The Oregon Wine Board adds:
'This celebrated investment proved the catalyst for a series of increasingly expensive and sophisticated winery facilities. Individuals with personal fortunes built many of these facilities, like WillaKenzie Estate, King Estate, Domaine Serene and Lemelson Vineyards. With the money came state-of-the-art equipment, as well as vineyard managers and oenologists who would continue to elevate the perception of the wines. Pinot Noir became the Oregon story and was the commercial driver of all marketing wine activity.'
Bringing People to Pinot Noir
Oregon not only constantly reinvests in its own wine industry, but looks further afield and warmly invites outsiders to celebrate its wine culture. The investment is not just about money, but also involves the time and goodwill of the growers. This began with the Steamboat Pinot Conference (now into its 37th year), built into The International Pinot Noir Celebration (IPNC), founded in 1987, the result of a small group of Oregon wineries and business people from the city of McMinnville, who wanted an event based not on competition, but on celebration. It has proven a huge success attracting trade members, growers and journalists from across the world.
Oregon not only constantly reinvests in its own wine industry, but looks further afield and warmly invites outsiders to celebrate its wine culture. 
In 1992, the Oregon wine industry, in conjunction with a local hospitals and businesses created ¡Salud!, an event, loosely modelled on the Hospice de Beaune Auction. The participating wineries agreed to donate a half barrel of their most exceptional Pinot Noir for the auction. The Oregon wine culture very much contributes to the local community.
Oregon Pinot Camp
Realizing the best way for people to learn about Oregon wines, vineyards and winemakers is to see and experience the region first hand, a group of winemakers dreamed up the idea of Oregon Pinot Camp, which was to invite people involved in selling Oregon wine to come and learn even more. Rather than a series of social tastings and dry marketing spiels the aim was to show the wine culture in all its variety—plus throw in a little fun on the side. The first Oregon Pinot Camp took place in 2000 and proved a great success. Begun as an experiment, it has become an annual event, booking up as soon as invitations are received, with requests for invitations coming in from all over the country. This year around 270 people attended, including a number from countries outside the US.
The 2017 Pinot Camp took place over three days. The first day focused on the vineyard procedures with short sharp workshops on geology, soil types, trellising and pruning techniques. The second day was an intensive day of winery activity, exploring issues such as native versus inoculated yeasts; destemmed grapes versus whole bunch, fermentation and oak regimes. Tastings revolved around Pinot Noir (principally) in terms of different vintages, regions/AVAs and winemaking styles. The third day despatched the campers to individual smaller wineries to receive more intimate insights into their respective histories and to hear their visions/hopes/dreams for the future.
To be aligned with Pinot Noir is to take on the most challenging grape variety.
Pioneering spirit, trial and error, unity of purpose, political will, friendship, strong personalities, targeted marketing initiatives, good planning and good luck – all these allied to Oregon's natural advantages of cool climate and unique terroir have brought the wine industry to the point where it is today. To be aligned with Pinot Noir is to take on the most challenging grape variety. It is a noble variety and a noble task, which requires a certain humility and the application of the most rigorous standards.
The future
The appearance of phylloxera in Oregon means that vines planted on own roots are now having to be switched over to rootstock. Extreme weather events will always challenge the resourcefulness of the vignerons, but long-term strategy might either entail anticipating warmer summers and planting higher up on the slopes, or setting up the vineyards in different ways to respond to climatic challenges. Or, dare one say, looking at the viability of planting (or grafting over) other grape varieties in the Willamette.
To be continued…