We are delighted to confirm the next Real Wine Fair will be taking place at Tobacco Dock on 22nd and 23rd May 2022. Tickets can be purchased here.
Meet the Real Wine Growers
One of the pleasures of the Real Wine Fair is to welcome growers who are pouring their wines for the first time at this event, as well as to greet those vignerons who have supported us since the very beginning. Thus far, around 130 growers have officially signed up and this number will increase over the next few weeks.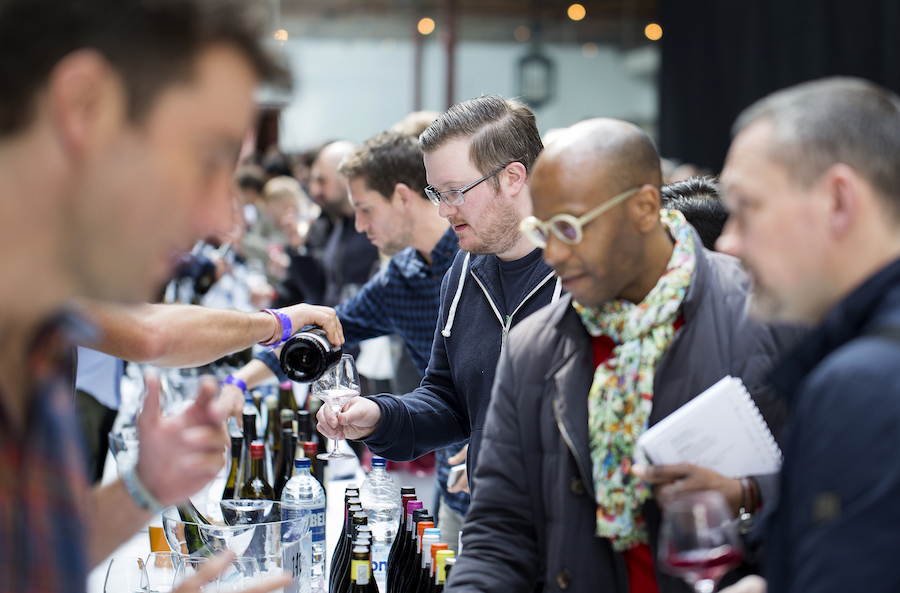 Making their Real Wine debut this year are Sébastien Fezas who crafts original natural wines at Domaine Jeandaugé in Gascony, Yvan Bernard, purveyor of pure rustic local Gamay from Domaine de l'Arkose, a tiny property in the heart of the Auvergne, Paul-Henri Thillardon whose biodynamic zero-sulphur and super mineral wines from Chénas have been making waves in the natural wine world, and Cataldo Calabretta and Francesca Bogani, representing the best of new-wave Calabrian natural wines made from indigenous southern Italian grape varieties.
Real Wine Fair veterans including Jean-Bernard Larrieu, Marc Penavayre, John Bojanowski, Alessandra Bera, Guido Zampaglione, Giusto Occhipinti, Salvo Foti, Will Davenport & Judith Beck will be returning to Tobaccao Dock, and we welcome again a group of Georgian growers, led by John Wurdeman, Archil Guniava & Iago Bitarishvili, all of whom make wonderful amber wines in qvevri.
Stay tuned for regular updates on growers, news of food stalls, participating wine merchants, seminars and talks and #realwinemonth.