Watch Thierry Puzelat speak about his wines at the Real Wine Fair
Since the Middle Ages, there have been records about the lieu-dit "le Tue-Boeuf" and its excellent wines which were enjoyed by the local nobility and the kings of France. The family name Puzelat is mentioned in 15th century documents. History, though, is not the story here. It's about two brothers, Jean-Marie and Thierry Puzelat, who tend their 10-hectare family estate in Les Montils (in the Cheverny AOC) and rent six hectares in a village nearby, in the Touraine AOC. The region, near the hunting grounds of Sologne, has always used a wide variety of grapes. Since the 60's, the Puzelats' father had been making his own selections of vines to replant, and left them with vines of Sauvignon Blanc, Chenin Blanc, Chardonnay, Pinot Gris, Menu Pineau (or Arbois), Pinot Noir, Gamay, Cabernet Franc and Côt (or Malbec). Jean-Marie (the older brother by 10 years) was joined on the estate by Thierry in the early 90's and they began converting their vines to organic viticulture. When the Cheverny AOC was created with the 1993 vintage, some varietals became outlawed from the blends, and the brothers started a yearly struggle to get their wines accepted under their appellation. Now, when a wine is rejected, they sell it under a Vin de France label; their customers know and trust their work and methods. Jean-Marie has effectively retired, and Zoé is helping Thierry with the day-to-day running of the domaine. Vintage variation apart, the wines remain the same, a mixture of cuvees of Touraine, Cheverny and Vin de France.
How do you like them grapes: The whole range of Loire grapes: Sauvignon Blanc, Fié Gris, Chardonnay, Romorantin, Menu Pineau, Chenin, Cabernet Franc, Pinot Gris, Gamay, Pinot Noir, Pineau d'Aunis & Côt.
In the vineyard: A special feature of Le Clos du Tue-Bœuf is its location on a clay soil composed of flint Blois chalk on south and southeast hillsides overlooking the Beuvron. It has been entirely renewed during the 1960s to enhance this peculiar terroir. Today, Le Clos du Tue-Bœuf grows 10 hectares intended for the Cheverny AOC label in Les Montils and 4 hectares intended for the Touraine AOC label in Monthou-sur-Bièvre. Secluded from other agricultural areas, the vines at Le Tue-Bœuf are inserted in a patchwork of wild lands and woods that maintains a balanced ecosystem.
The estate was converted to organic vine-growing in 1996.
In the winery: Grape harvest is performed by hand, in order to sort grapes and keep only healthy and ripe ones. The vinification process involves no input. Only very low doses of sulphites may be added upon bottling. The vinifications, performed without any provision of yeasts, are quite long. Barrel ageing allows natural maturation and settling of the wine. Malolactic occurs naturally. Only the wines aged in steel vats may be slightly filtered. Wines aged in tronconical tanks and barrels are bottled without any filtration. Sulphur is used according to need.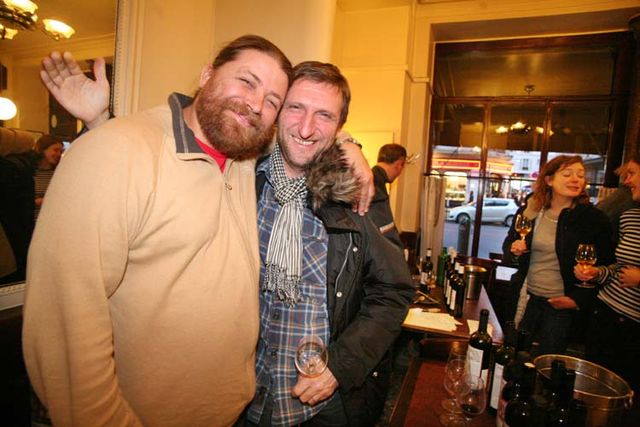 QI: The brothers started a yearly struggle to get their wines accepted under the new appellation (it bears to mention that they were also in their earliest stages of experimenting with sulphur-free winemaking). While firm believers in the AOC system, this began a trend of selling some of their wines as declassified Vin de Pays (now Vin de France), one of the earlier examples of customers knowing and trusting the estate's work methods over the appellation itself. This clearly served as a monumental influence in the world of natural wine, setting an example for those having problems or feeling stifled by their appellations' criteria. The Puzelats were instrumental in the nascent natural wine movement in the 1990s, were supportive of other growers starting out on this uncertain path and participated enthusiastically in the early natural wine fairs. Thierry has since branched off to form his own salon of friends. Finally, Thierry has founded an import country with particularly strong connections to Georgia where he has made his first wines in collaboration with John Wurdeman of Pheasant's Tears.
The Key Wines:
VdF Vin Blanc (Sauvignon)
Le Petit Buisson
Buisson Pouilleux
Cheverny Blanc "Frileuse"
Le Brin de Chevre (Menu Pineau)
VdF Romorantin Frileuse
Cheverny Rouge "Rouillon"
Cheverny Rouge "Caillière"
Touraine Rouge "La Guerrerie"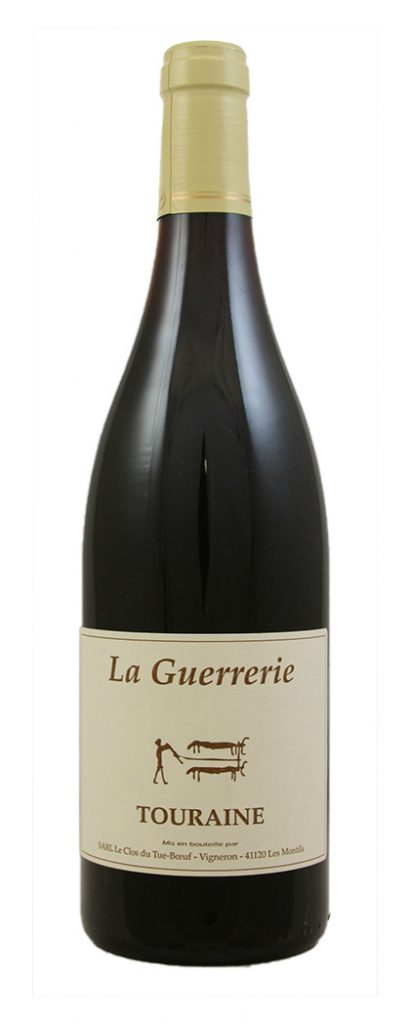 Food match: The simpler more aromatic whites with shellfish (oysters, mussels) and simple grilled or pan-fried white fish. The richer whites with rabbit or mackerel rillettes, sushi, fish carpaccio, exotic dishes such as prawns with Thai basil, Lighter reds with rillettes or chicken liver pate, more structured reds (Chevernys, for example) with duck or wild rabbit.
Philosophy: For the Puzelats, making wine entails positioning as an intermediary between the soil and the glass of wine. Making the best of the parcels' diversity. Imprinting the terroir's and the vintage's character. Offering vintages that express the place where they come from and the climate that witnessed their birth.
Interested in trying the wines of Clos du Tue-Boeuf? Contact us directly:
shop@lescaves.co.uk |  sales@lescaves.co.uk |
01483 538820
*Note: We are still open for business, doing deliveries, and keen
to help everyone with their booze needs in this difficult time.
Natural wine lovers can visit our online shop and order online!