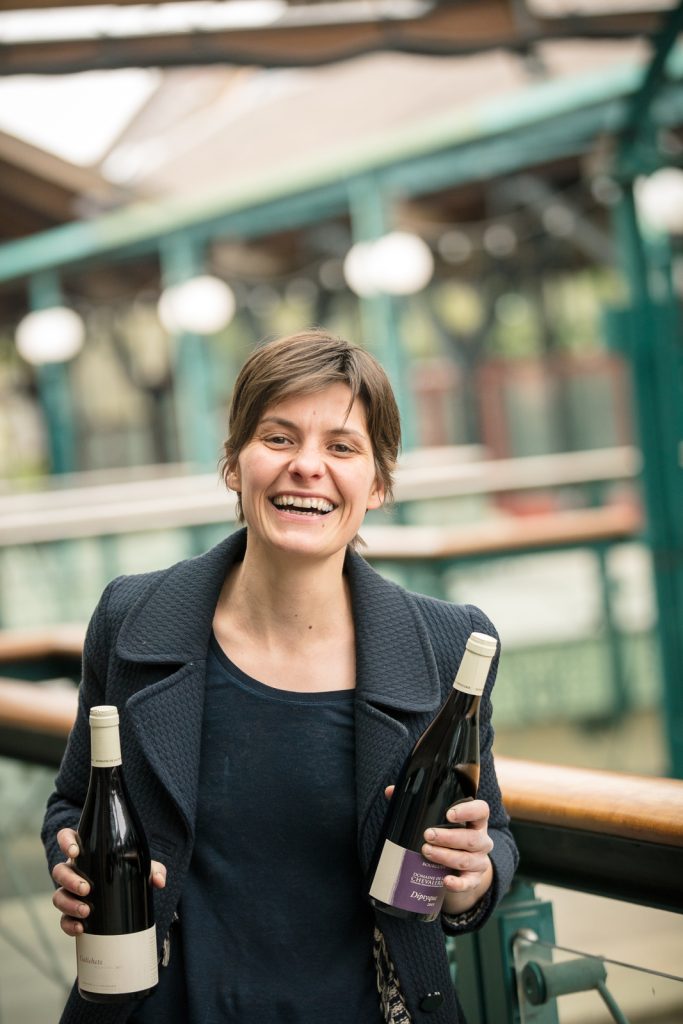 We were very sad to hear about the tragically-early passing of Stéphanie Caslot of Domaine de la Chevalerie. She was the public face of this excellent and renowned estate in Bourgueil, and over the years, became a friend of Les Caves.
Domaine de la Chevalerie is above all a story about a family with their roots in the heart of the Loire Valley since 1640. A story of men and women, vineyards, Cabernet Franc and especially of love. Stéphanie was a symbol of that and was eloquent in describing her love of tradition, family and respect for nature.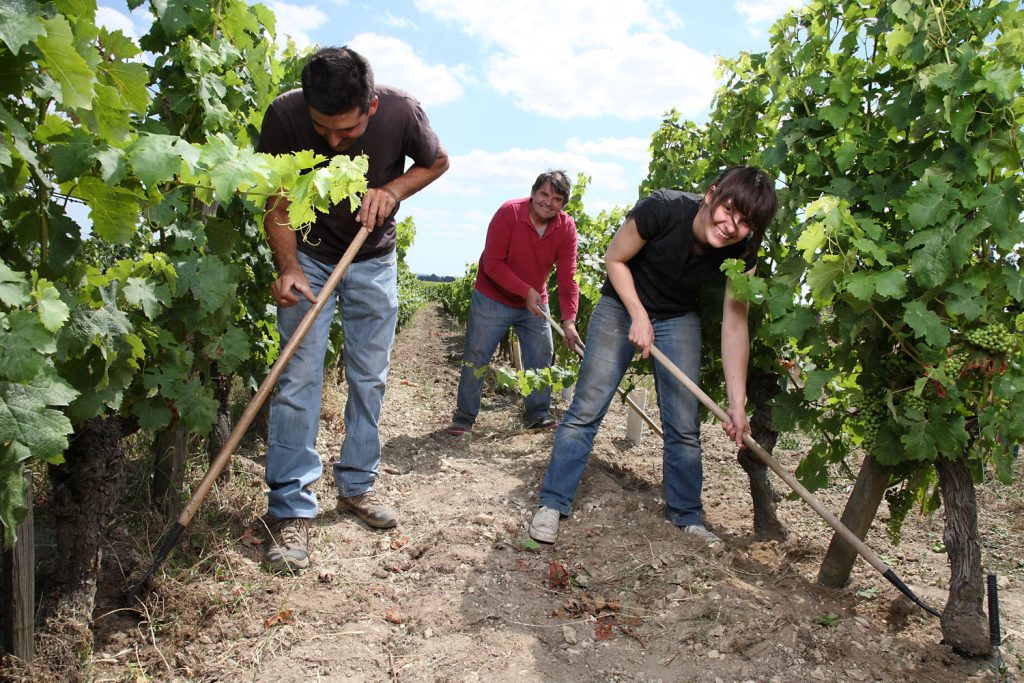 With her sister Laurie and her brother Emmanuel, Stéphanie Caslot was one of a thirteenth generation of siblings tending this beautiful domain of 33-hectares in Restigné, honouring the work of her father, Pierre.
She was invited to join the family business when her brother also decided that this was the path he wanted to follow. They divided the workload between them; he looked after the vines, while she oversaw the winemaking and the cellar. Having started in late 2003, she and Emmanuel quickly made their mark and showed that they very much wanted to express the potential of the terroir and the vines through the medium of organic farming, an aspiration that their father encouraged.
They continued on this course and transitioned to full biodynamic conversion, but were never obsessed with certification (even though they achieved it). More important was the notion that to thrive, vines need to flourish in a happy healthy natural environment.
"I feel like all persons who are parents and who say I haven't seen my child grow but now that he is a grown up and I'm so proud! I am not a parent, but that little phrase reminds me of the way I feel. I haven't clearly seen the changes (for many reasons probably), but I feel, and I know it has changed and I feel "the now" is great! Maybe just because we have gone through this hand in hand with the vineyard and the place and we have a common history now. 
I also think that the vines may look healthier, may be stronger to resist bad weather or calamities, that the wines may be purer… yes maybe but the only thing for sure is that we are part of a place, an environment."
(Interview with Stéphanie in The Vinguard)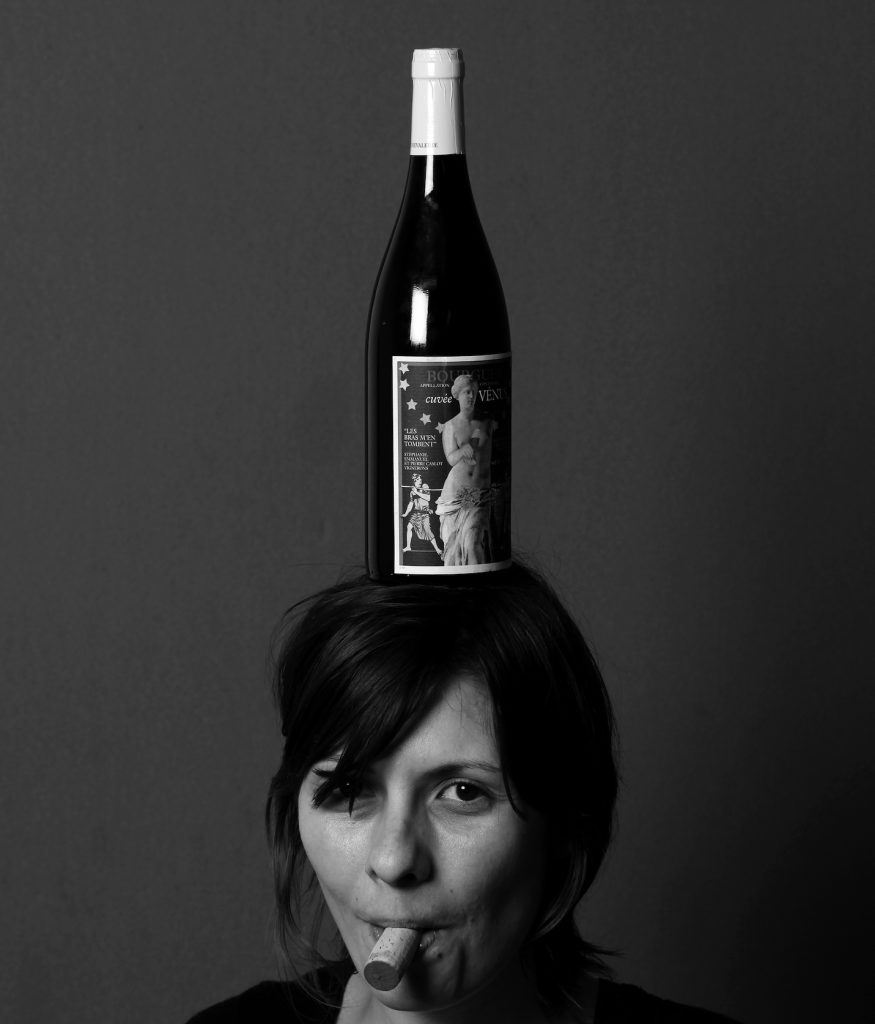 I remember Stéphanie fondly from some of our earliest growers' tastings and, of course, The Real Wine Fair. She always had a smile on her face and was very welcoming to anyone who happened to approach the table where she was pouring. She explained the wines and the Caslot philosophy in a humble way, always talking about the primacy of terroir and her sense of bond to the place where she came from. She was also present on a memorable, almost hysterical, occasion when various members of the Les Caves team visited the Chevaliere domaine in Restigné and did a tour of the cellar and a tasting with papa of wines dating back to… the 1920s. Such a treat.
We sense the person through their wines and the Chevalerie wines always showed – as well as any – the particularity and purity of their terroir origin. Stéphanie's hand in the cellar was a light one, but a deft one, and the wines always felt deep, rooted and strong.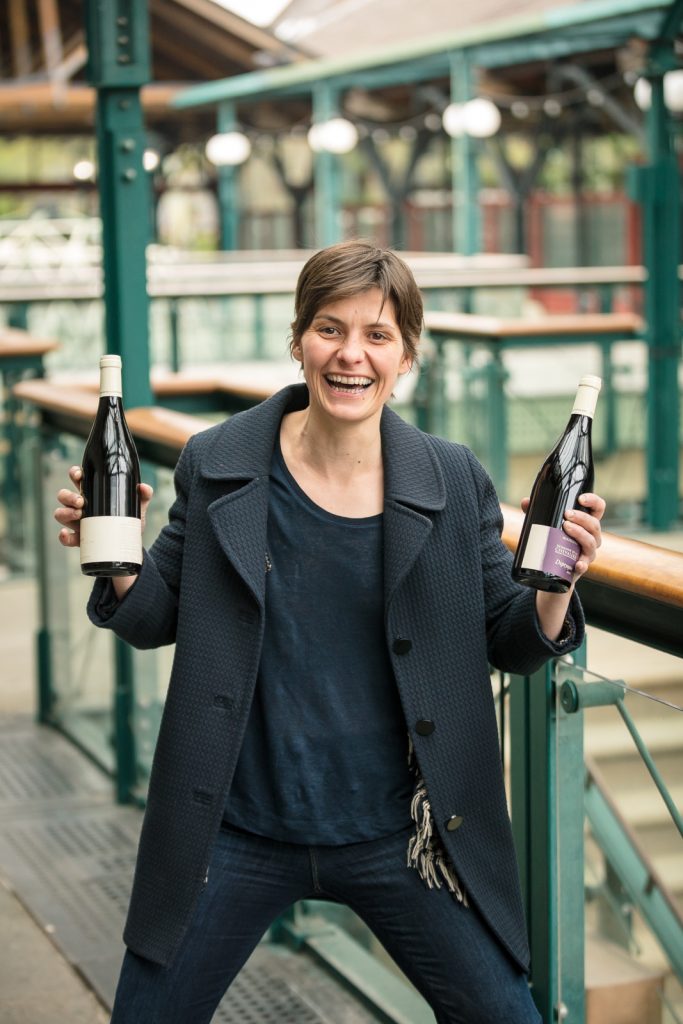 Stéphanie will be enormously missed by her family, by us at Les Caves, and by the wider wine world. We will be raising a glass of Chevalerie Bourgueil in honour of her memory.