This is Chad Stock's second foray into Pinot Noir Blanc territory. Yes, a red grape mutated into a white with partial skin contact. Go figure!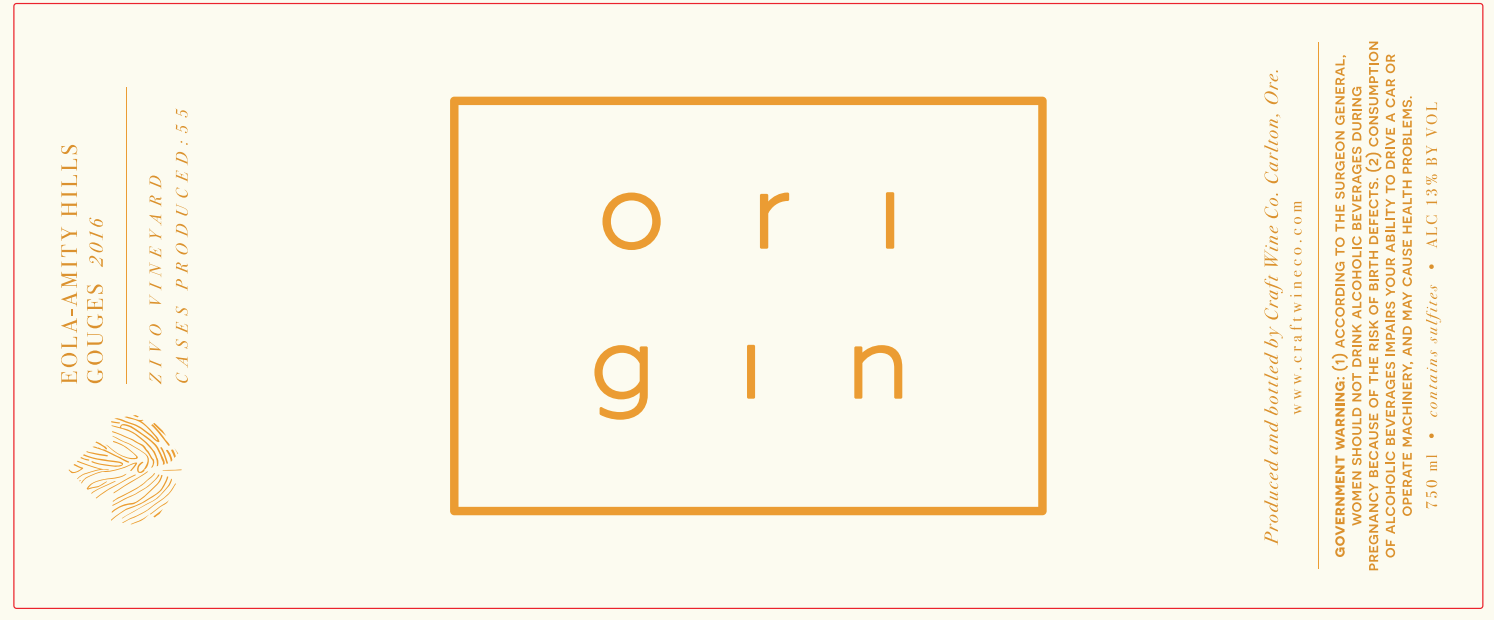 Zivo is the name of the vineyard located in the maritime-influenced Eola Hills AVA, the grape is 100% Pinot Gouges, the mutation of Pinot Noir that occurred at Domaine Henri Gouges in Nuits-St-Georges in the late 1930's. The grape was isolated and propagated by Henri Gouges for many years and to this day the domaine still produces a pure white wine from it. In the 1970's one of Oregon's wine pioneers visited Gouges and asked for cuttings to bring back to Oregon. This is the only planting that we know of in the United State weighing in at 0.5 hectare. Chad shares the fruit with two other winemakers and they farm it together.
The Zivo soils are sedimentary over basalt parent material, the vines are east facing, whilst farming is organic with some biodynamic practices. The grapes are hand harvested and Chad ferments 80% of the juice with 20% whole berries in a large oak cask with an extended maceration of 180 days. Fermentation is ambient with indigenous yeasts and nothing added. Full malolactic is completed. The wine is then aged for seven months in five-year-old 600-litre French oak cask and a little sulphur is added just before bottling.
The Origin Gouges has superb ripe citrus complexity, salty, chalky briny mineral freshness and an ethereal intensity. Each year Chad's wines taste less experimental and more rooted in their place. The Gouges is all about mouthfeel rather than aromatics; slow native yeast ferment, an element of skin contact, gentle pressing, natural malo and no filtration leave the wine satisfyingly intact and deliciously complex whilst being very drinkable at the same time.