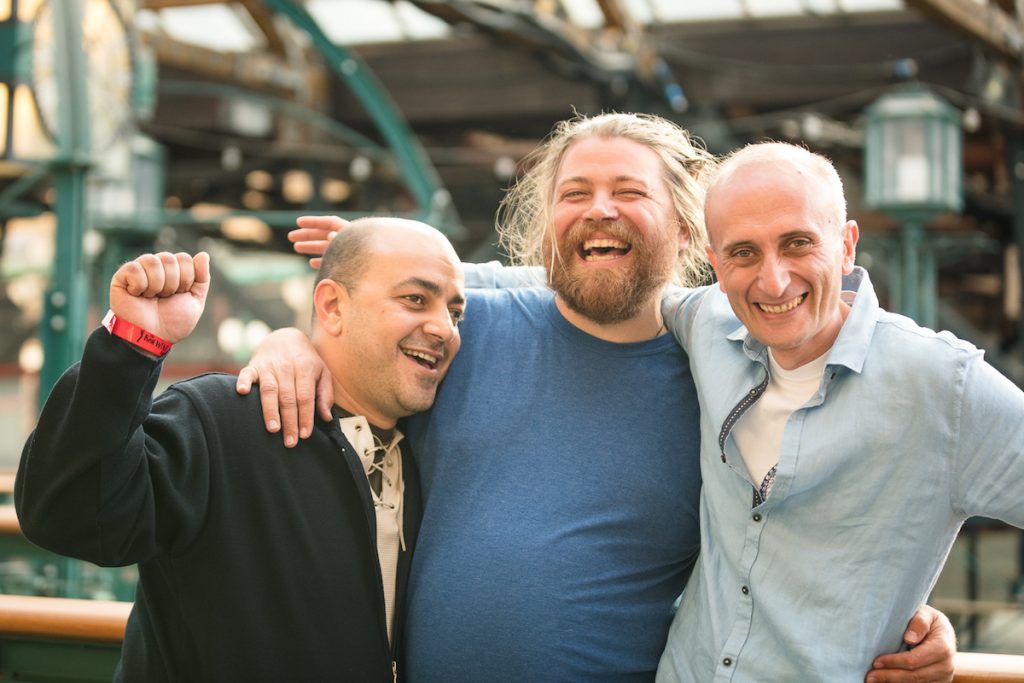 It is a truth universally acknowledged that we've had a love affair with Georgia for the past few years, and over a decade ago became one of the first companies to seriously focus on importing wines from artisan growers to sell into restaurants and bars. Georgia itself is now firmly on everyone's wine map – its growers invariably attend the Real Wine Fair, RAW, and various French and Italian natural fairs in force, organise their own fairs—Zero Compromise being one such—and are increasingly represented far and wide throughout the natural wine world by excellent wine importers. Wine tourism is a thing in Georgia, as people from within and outwith the wine trade, make the pilgrimage to this Caucasus country to experience the fierce hospitality, the unique gastronomy, and, of course, the very special wines.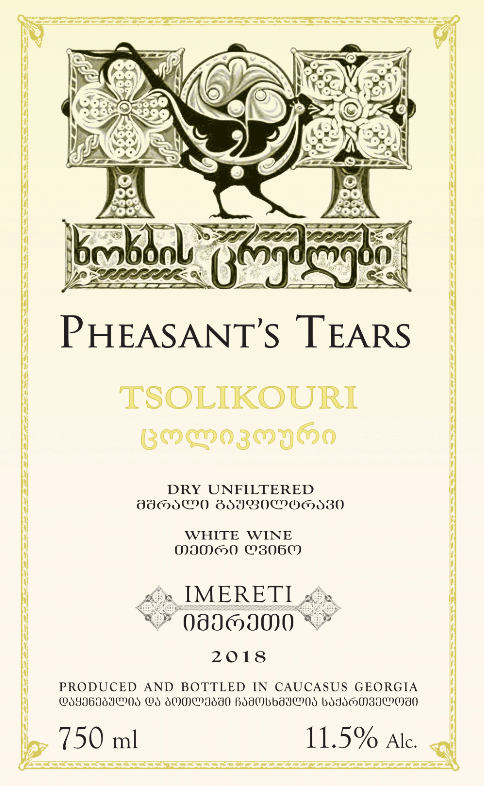 Anyway, we're beefing up our Georgian selection (now numbering some ten growers) with some old favourites and new cuvées. Pheasant's Tears, was founded in 2007 a joint project between John Wurdeman and Gela Patalishvili, set up to revive the ancient traditions of Georgian winemaking. After an absence of a couple of years from our list, the golden Kisi returns with its distinctive aromas redolent of dried apricot, citrus flowers and Earl Grey tea. Back to the zesty Tsolikouri from Imereti, fresh and saline with notes of green almonds and lychee fruit – no skin-contact here in the Imereti style, and finally, a new wine, a rich, amber and exotic Mtsvane/Chinuri blend.
We're beefing up our Georgian selection with some old favourites and new cuvées
Jonny Okro is John W's friend and neighbour in the picturesque village of Sighnaghi. He brings a scientific approach to natural winemaking.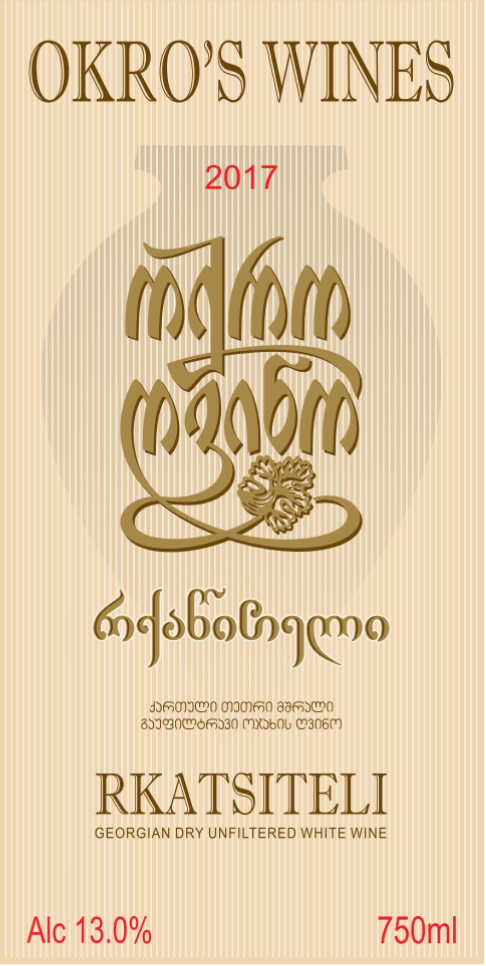 We have his terrific Rkatisteli back in stock. This hails from a vineyard at nearly 1,000 m, is whole-bunch fermented six months on skins, with the coolness of the altitude lending freshness to the tannic richness. We also have more of his meaty Mtsvane, and dutifully inky Saperavi.
Niki Antadze works in the highly regarded PDO (Protected Designation of Origin) Manavi region of Kakheti. He farms his vineyards, which are situated at 750 m asl on alluvial soils rich in limestone, as naturally as possible, uses no chemicals in his marani and only traditional techniques to produce a variety of qvevri styles from the Rkatsiteli, Mtsvane and Saperavi grapes. He owns around 3 hectares and has one particularly old plot of vines (around a hundred years old). The marani is ramshackle – and then some!! The wines are the thing, however, and have real soul, just like the man himself. They exhibit terrific concentration and deep layers of complexity with a very complete texture, almost cashmere-like. The Rkatsiteli is warm and peachy, quite beautiful.
Fans of Iago and Marina will be delighted to hear that we have the former's skin contact Chinuri, and the latter's rich amber Mtsvane back with us – and in slightly bigger quantities!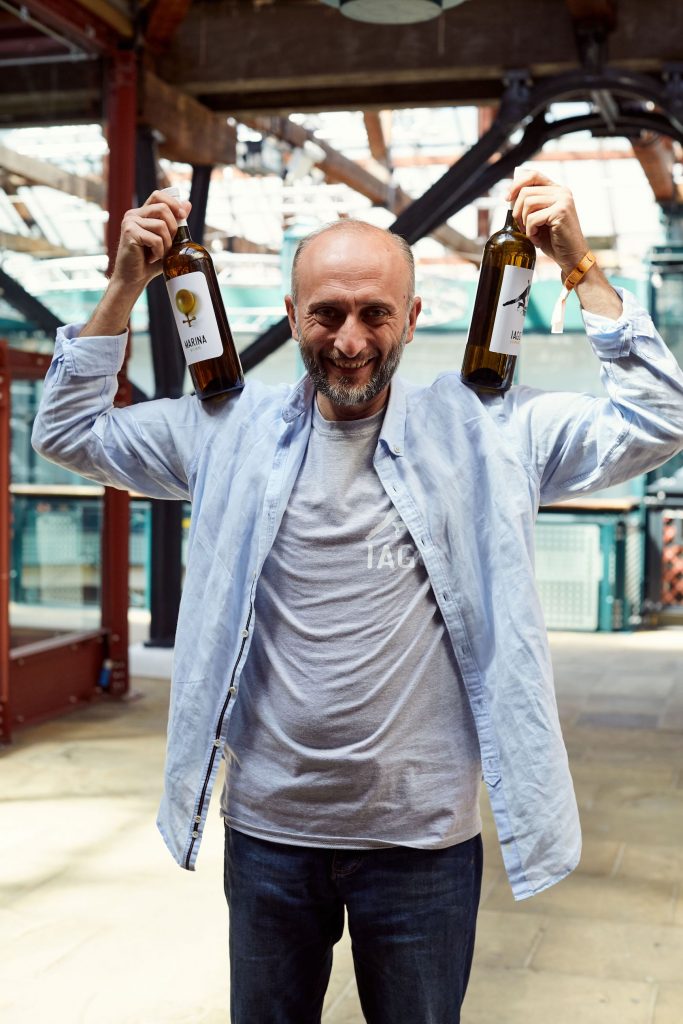 We have been buying Iago Bitarishvili's wines since the 2010 vintage. He has always worked organically in his small vineyard in Chardahki (total production is probably around six thousand bottles) and been passionate about preserving the local traditions, never being even slightly seduced by newfangled techniques.
Iago works with only one variety – the light-skinned and late-ripening Chinuri – although he makes two versions of it; one with skin contact and one without. The skinny one is gently crushed before the whole bunches are surrendered to the clay and remain there for six months or so to accrue colour, body and tannin.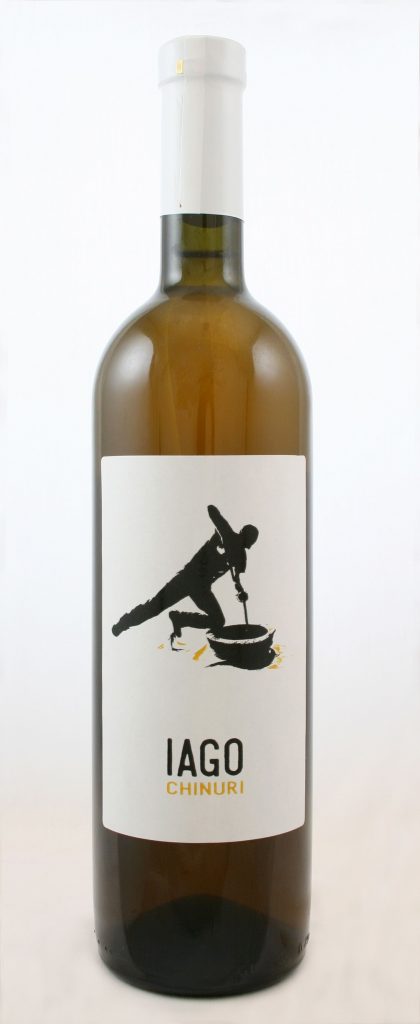 Nothing is rushed here. Iago's skin-contact white is left to nestle in the earth for around ten months before bottling although it is transferred from one qvevri to another during that time. With a strong yeast population, the ambient fermentation will proceed healthily and Iago will break the cap to allow the gases to escape. The malolactic proceeds naturally once the qvevri have been topped up and towards the end of the year the jars are sealed wherein a large flint stone or a piece of glass and is then further sealed with wet clay and covered in damp sand. Chinuri is distinctive with its naturally high acidity. Layered aromatics of green pears, bay, almond and lemon give way to a delicacy on the palate that defies expectation. Gorgeous balance of acidity and tannin.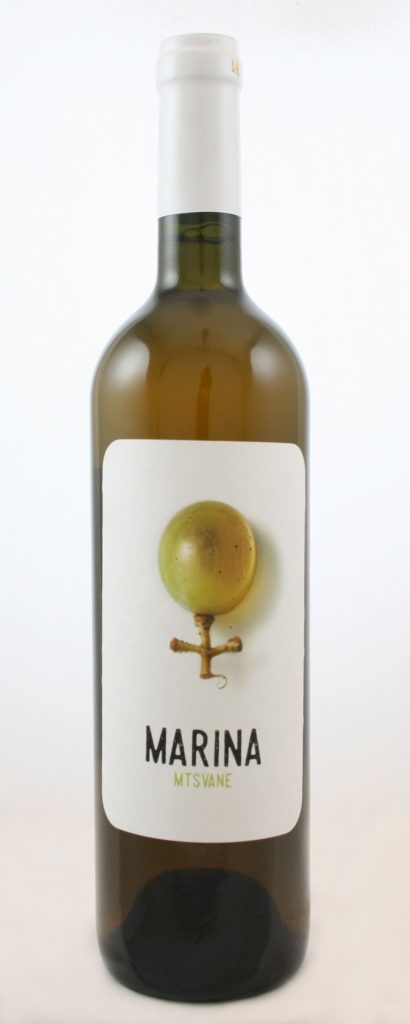 Marina Kurtanidze's Mtsvane is sunset amber cocktail of fruit, spices and herbs. Once tasted, never forgotten.
Nikoladzeebis Marani was founded in 2007 by Ramaz Nikoladze on the base of his ancestors' vineyard and typical Imeretian cellar in Nakhshirgele. There are two white Georgian grape varieties planted in the vineyard; Tsitska and Tsolikouri. Natural winemaking methods are used in both the cellars and the vineyards. His 0.7ha of vines are between 28-100 years old. The grapes are fermented and aged in quevri, more often than not without their skins or pomace, although Ramaz plays this by ear each year. This Tsolikouri is from grapes sourced from a family member's limestone-rich vineyard in Lechkumi, which are directly pressed and fermented for 18-day with indigenous yeasts in qvevri. The wine spends around 5-6 months in this vessel, before being racked into clean qvevri until it needs to be bottled. Really fresh with good citrus flavours and bright acidity.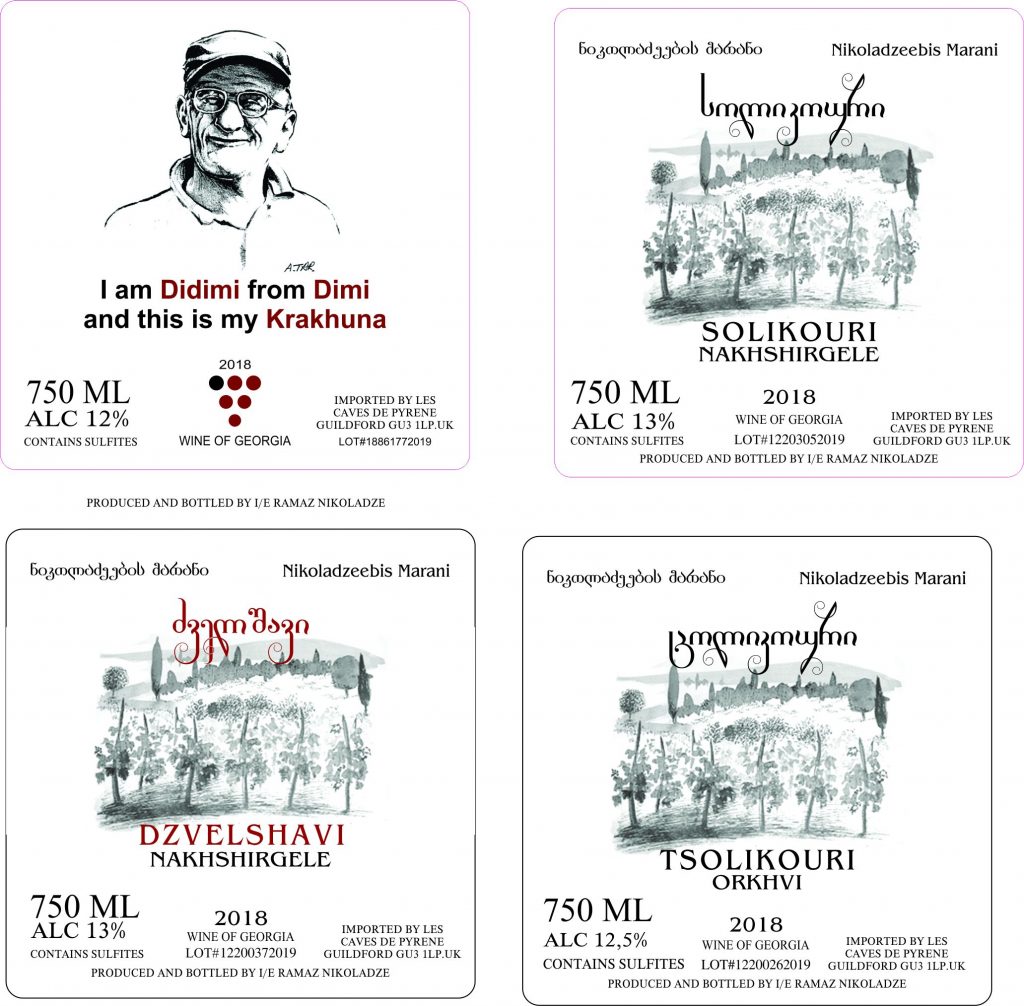 This year we also have a wild strawberry, minty blackberry-ripe Dzelshavi from grapes he buys from old man Didimi. Dzelshavi is one of the most ancient red grapes in Georgia, supposedly dating back to the 5th AD. Grapes are destemmed, then go into qvevri where the fermentation and maceration lasts for four months maceration before being pressed into old French barrels for a further four months. Nothing is added as per all Ramaz's wines. This red is light and fresh, irresistibly juicy.
Back in stock also is Didimi's Krakhuna, one of the more fragrant Georgian whites, made without skin contact, fermented in qvevri and aged for six months before bottling. Almost limey and zesty in its youth, this wine develops à la Riesling. Didimi comes from the village of Dimi in Imereti, where there is a rich heritage of winemakimg.
Finally, we have a super-robust blast-from-the-past Saperavi from Artana. Kakha Berishvili started to make the wine in qvevri with traditional Kakhetian method in 2009. He owns small vineyards located in the Naparauli micro-zone village, Artana, on south slope of the Caucasian mountains, and farms organically. The winery is called Artanuli. The distance from vineyard to wine cellar (marani) is 1 kilometre, so he and his helpers use a horse and cart to transport the harvest. The wine is separated from its chacha after 12 days of active fermentation and the wine rests in qvevri till spring, whereupon it is bottled. Like all good Saperavi, it is raw and edgy and sappy in the extreme, so inky-dark with a warm nose hinting at damson and bitter cherry, whilst in the mouth it is earthy and strong with tannic fruit and the kind of medicinal herbal quality that helps you to digest. Daughter Keti is now helping with the winemaking.
2018 Pheasant's Tears Tsolikouri
2018 Pheasant's Tears Goruli Mtsvane/Chinuri (amber)
2018 Pheasant's Tears Kisi (amber)
2017 Okro's Rkatsiteli (amber)
2017 Okro's Mtsvane (amber)
2017 Okro's Saperavi
2018 Antadze Rkatsiteli 10% skin (amber)
2018 Iago Chinuri Skin Contact (amber)
2018 Marina Mtsvane (amber)
2018 Ramaz Nikoladze Tsolikouri
2018 Ramaz Nikoladze Dzelshavi Red
2018 Didimi Krakhuna
2018 Artanuli Saperavi
*
Interested in finding more about our splendid selection of Georgian wines? Contact us directly:
shop@lescaves.co.uk |  sales@lescaves.co.uk | 01483 538820