In no particular order we bring you some of the personal highlights from our team of passionate and hard-working Cavistes, who were asked to nominate their favourite wines of 2017 with a reason for their choices appended.
The choices ranged across grape varieties and blends, regions and countries and styles, but were united by their sense of naturalness, minerality and drinkability/freshness. Chenin and Gamay featured heavily, but we also had shouts for Zelen, Terran and Cesanese. Nicolas Carmarans was the most mentioned producer.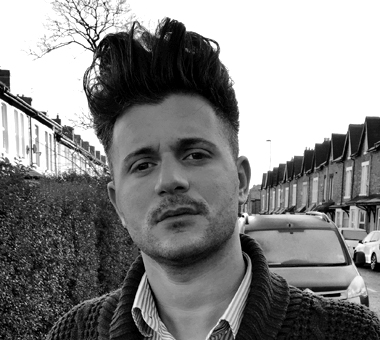 Andrea A
Our AA man, told that he was allowed a single choice, gave me four of the best. He must get splinters, sitting on that fence. He cited addiction as the basis for his choices.
Selves Chenin, Nicolas Carmarans – an understandable "selvish" choice given that Andrea made the pilgrimage to the back of beyondsville, aka Aveyron, to taste/sup this wine in situ. (near Clairvaux)
Patrick Sullivan Pink Pound and Bonkers (that is two wines by the way) – you drink these like juice – given their unruly combo of grapes (ask ye not what lies therein) that juice is Five Alive. Bit of label love here too, I suspect. I am told that after three or four bottles the eyes on the label start following you around the room.
La Coulee d'Ambrosia O2 Voile Chenin – the Chenin iteration of Dr Jekyll to Carmarans' Mr Hyde – or it the other way around? Pushing Chenin to the flor, and curiously addictive if the lees please you.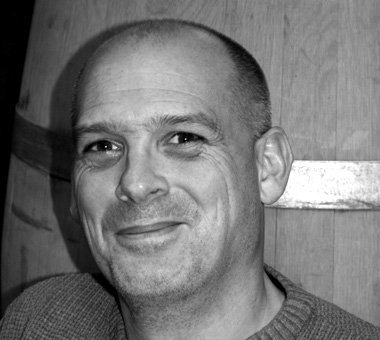 PJ
Paul Jackson plumped unhesitatingly for Clos des Vignes du Maynes Cuvee 910. 1/60th of our allocation disappeared down his gullet without touching the sides.
Utterly stunning mostly Gamay from an ancient vineyard site. The wine sits somewhere between Grand Cru Burgundy and Yvon Metras deliciousness. The fruit is persistent and balanced, the acidity is absolutely on point. A real shame we get so little!
This wine looks to the sky and into the soil in equal measure; it has a kind of brilliant levity that makes it enjoyable and mineral salt-of-the-earth tastiness that is so satisfying. And for Paul the inevitable graduation from Pinot Noir to the greater glories of Gamay. And one that can be drunk at 9.10 in the morning.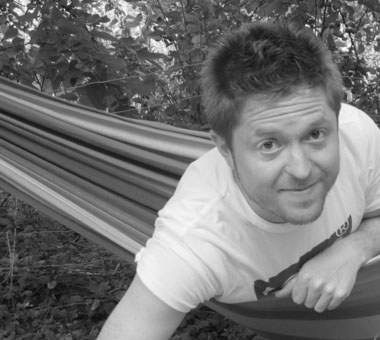 Will Johnston
Will summoned up the big gun(s) for his 2017 fave rave with Léon Barral's Faugères « Jadis » 2014
Dense and powerful, with an incredibly vivid sense of earth, herbs and forest floor, this is about as serious as Faugères gets and demonstrates just why this estate can be counted amongst the Languedoc's very greatest.
Such a compelling wine, wild and meaty, as if the grapes had rolled in every garrigue-scented clearing in the forest. We use the word "energy" a lot to describe the most powerful natural wines, and this captures the very energy, the vitality of a living vineyard in a living environment.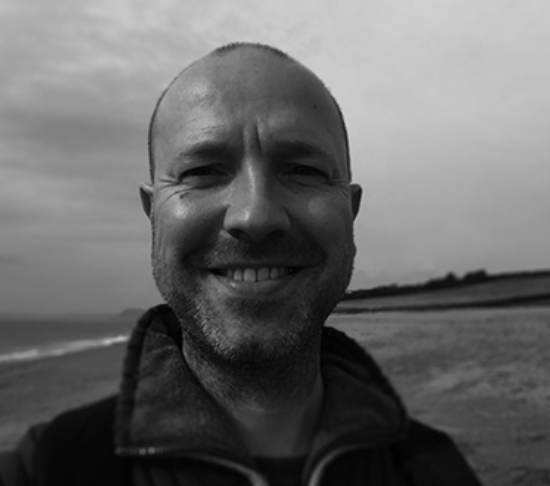 Señor Canadas
Jerezophiliac David's vinous highlight was short and sweet:
"Sharing a bottle of Emilio Hidalgo La Panesa Fino Especial with friends over some freshly fried spiced shrimp fritters. I literally fell off my stool (we have new fancy ones in the kitchen and I got a bit excited)."
To adopt an Eric-ism, we love a wine that literally knocks us on our ass.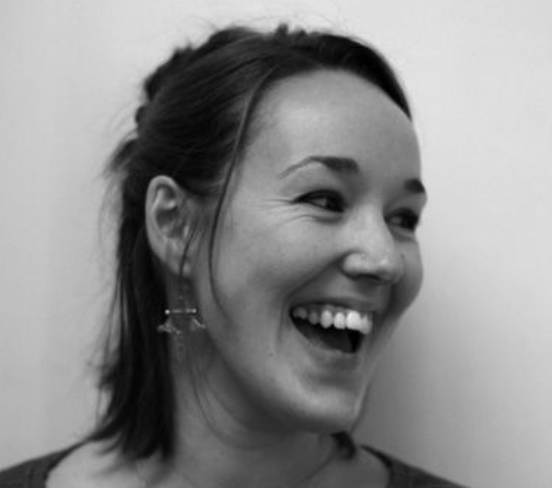 Our Line
Line waxed lyrical about her pair of go-to wines.
Mandili Mtsvane – for so many reasons this wine blew me away. Where it is from, who made it, how these women came about making it, and the sheer pleasure of drinking it and sharing it on this side of the world with people. The kind of wine that gives back faith in humanity and also so much pleasure. The texture, the natural elegance of the wine, but also the character, the bite it had. Looking forward to the next vintage!
La Grande Colline Le Canon – I drank my fair share of this wine in the last few months and never got tired of it, just always wanted more. And when offering it to other people, it seemed everyone was the same, there was never enough to quench our thirst for this kind of juicy, fresh, vibrant, digestible reds that flow so well!
Now we know why these wines were depleted so quickly – Line was conducting personal quality control!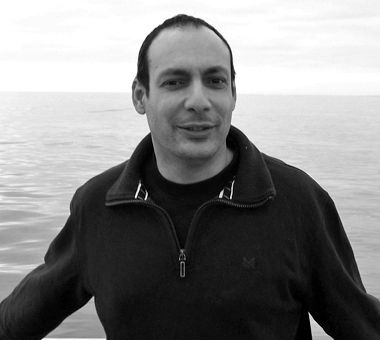 Mr Poddana
Like Andrea, Dario was unable to confine himself to a single choice, electing to give us a wide-ranging personal tour du vin of his year's drinking:
Austria – Belle Naturelle, Jurtschitsch (Gruner Veltliner)
Rich and tropical nose, but the wine tasted delicate and mineral
Slovenia – Burja Reddo
Spicy and concentrated, but very easy drinking
Italy Centre-South – Cesanese Damiano Ciolli
I will never get bored of this…Rhubarb, balsamic notes, ripe fruit, firm tannins
Italy North – Barolo Boscareto, Ferdinando Principiano
There is something intimately archaic about this wine, maybe it is the vilification on whole bunch. Austere, firm tannins, great balance on the palate, despite the big vintage
(Did he say vilification? – Ed)
USA – The Bee Flora and Fauna white, Idlewild
Beautiful purity of the fruit, delicate, mineral, so delicious to drink
France – Cuvee Maximus, Nicolas Carmarans
A lost cause, but worth fighting for?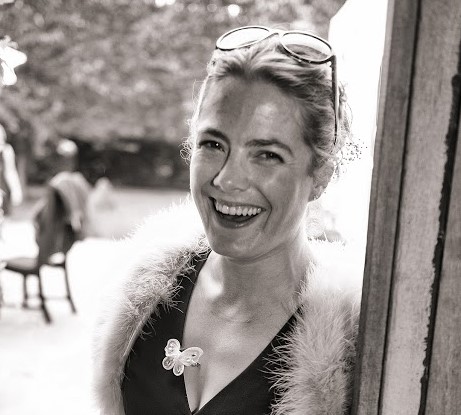 'Nini'
In keeping with Nini's bubbly personality, she opted for something of a fizzical nature:
The Tripoz Crémant de Bourgogne has been my find of the year!  Pure and fruity, good matière on the palate, long finish with fine bubbles – a real treat without breaking the bank!
And it makes a change from the Vouvray Brut that gushes out of the taps chez Champalou.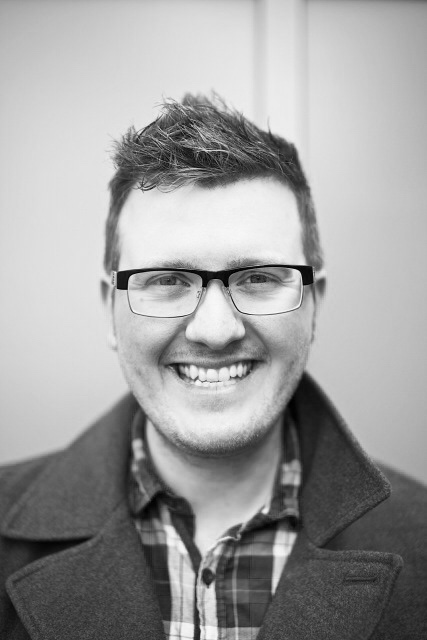 Danny Mc-D
Danny's trio revealed a man in lean, mean and crisply-clean mode, one not afraid of a wee dram of acidity in his vino.
Romaneaux-Destezet Syrah VDP
Absolutely stunning, good fruit, lovely pepperiness and fantastic energy
Principiano 'Langhe'
One of the best value Nebbiolos I've come across
Nicolas Carmarans Selves Blanc
One Chenin to rule them all, more akin to a Meursault than Chenin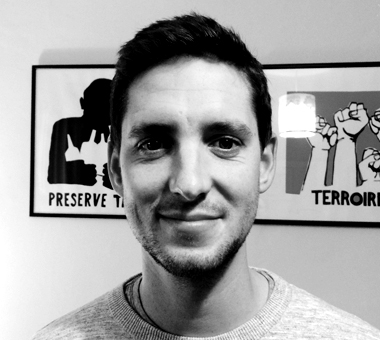 Boardie
James, the sort of chap who puts barbecue and wine in the same sentence with alarming frequency, toyed with reds from Dard & Ribo and Domaine des Foulards Rouges, before plumping for the following pair of left-field lovelies.
Cloudwalker Pinot Gris
One of the most interesting New Zealand wines I've tried. Tropical, fun and refreshing. One of my customers compares it to sour beer which I think is a good comparison.
(And it comes in a crown cap – Ed)
He also cited Benjamin Zidarich's Terrano which made a profound impression.
Had this at a sales meeting at the beginning of the year and still came to mind which is testament to its quality considering how much wine has flowed under the bridge since then.
In the moat around Chateau Board, wine literally flows under the drawbridge.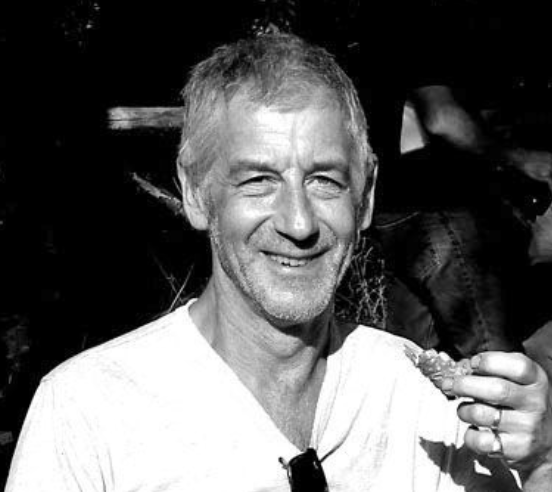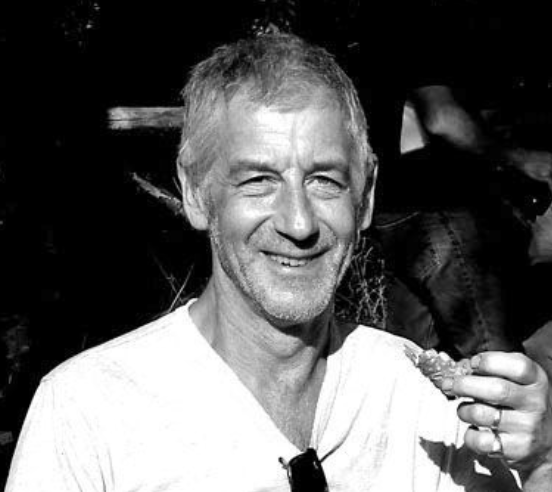 Mr Barnett
Phil's wines were determined by time, place and the quality of the company:
Batlliu Biu Riesling 2015, but more so Batlliu Pinot Noir 2015
Very much a case of time and place! Sitting around the lunch table on a warm July afternoon in Sort, high in the Spanish Pyrenees in the company of Josep, Patri and a great group of people, enjoying simple barbecued food and their warm hospitality – these wines just shone!
Sounds idyllic. Just hope Phil didn't regale the poor Spaniards with his medley of filthy music hall ditties and sea shanties.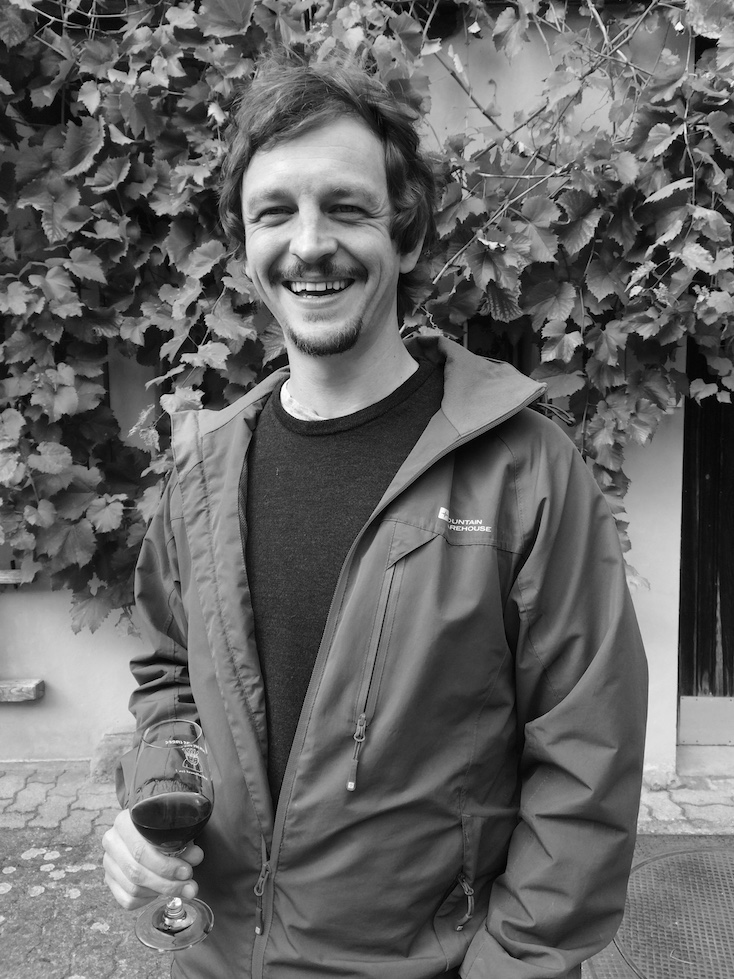 DD 
Didier's pulse beat to the rhythms of the Loire this year. He recalled a particularly potable bottle of Claude and Etienne Courtois Etourneaux 2012:
Highly drinkable and approachable also very complex wine. Great fruit but also secondary notes showing up. Pure, free and healthy.
Pure, free, healthy? Very like DD himself.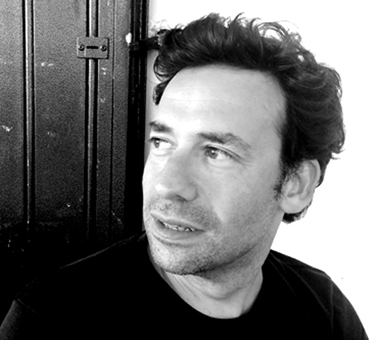 Lupo
Carlo played the Gamay card – twice. Appreciative words flowed like wine:
My wines of this year are two apparently similar Gamays made by two young producers with real talent. Dynamitage from Baptiste Cousin and Rockaille Billy from Vincent Marie, both are made in the Loire, but from different terroir, the first from Anjou on chalky white limestone soil, the latter from the Auvergne with its mix of granitic sand and volcanic soil. These super expressive Gamays have great depth and intensity; both wines show earthy/vegetal elements and a beautiful elegance and good structure. No added sulphur during vinification for both testify again a great ability. Both are great food-wines as much as the wine you would choose after a long meal and you're still thirsty…
Carlo fondly remembers dispatching a magnum of one of Vincent Marie's volcanic Gamays. Lupo is not averse to a magnum that lies down and asks for its tummy to be tickled.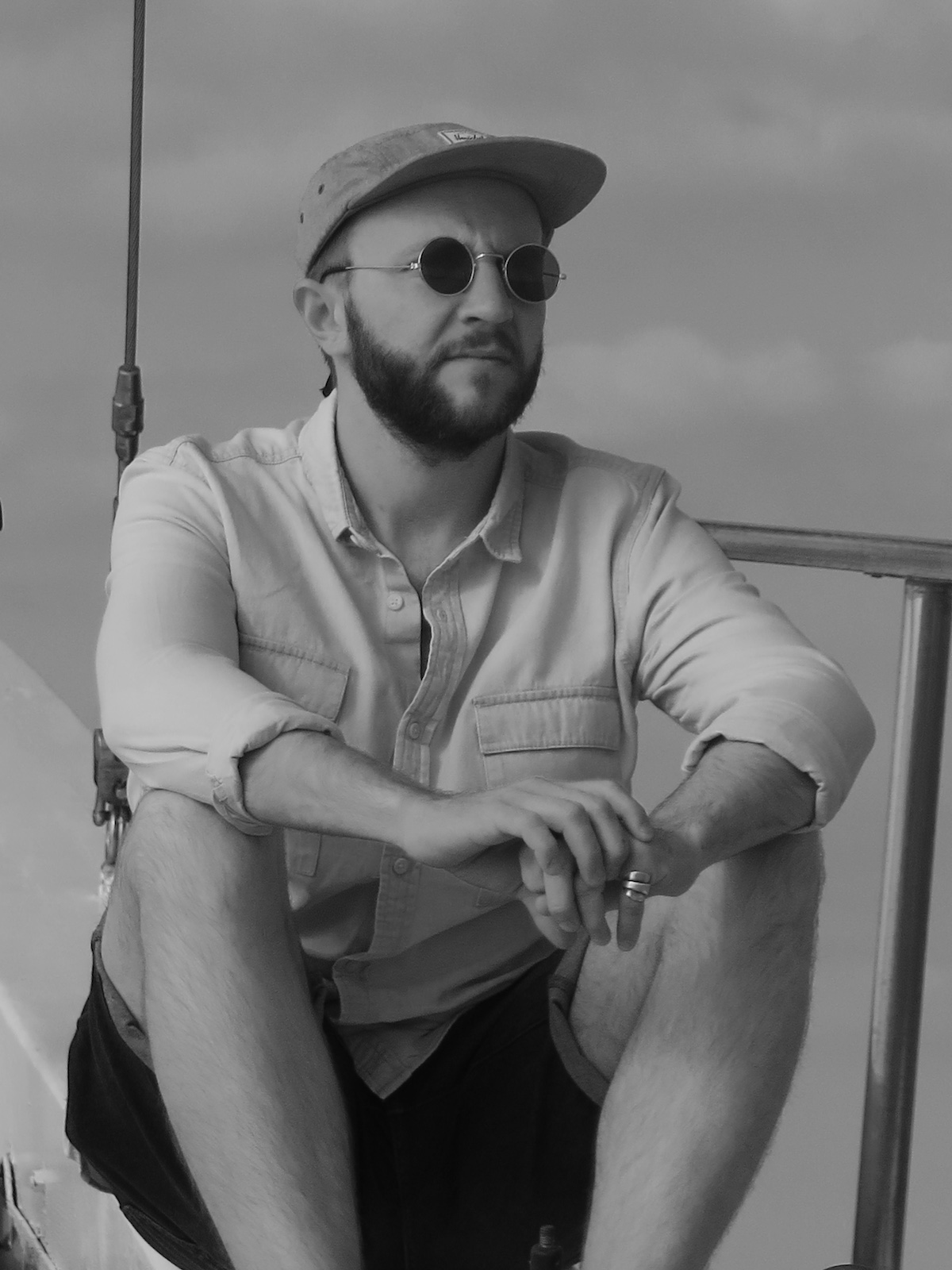 Charlie P
Charlie's Garnacha-spot, meanwhile, was to be found in the mountains of Sierra de Gredos with Comando G Las Umbrias:
Having spent a weekend in the mountains with the boys, I got my head around the elevation, old goblet vines, and iron-rich granitic soils. Not everyone wants to grow Garnacha, especially round those parts where the old boys are giving away plots that are near impossible to farm without a horse. But somehow the wines made by Comando G have become my favourite and have instilled a passion for Garnacha that surpasses other varieties. They are fine, intense yet elegant and so so connected to the iron rich granite soils that they come from. If I was to buy vines tomorrow – it would be high elevation GARNACHA!
World-class granitic Garnacha – something to hose down the hipsters of Hackney with.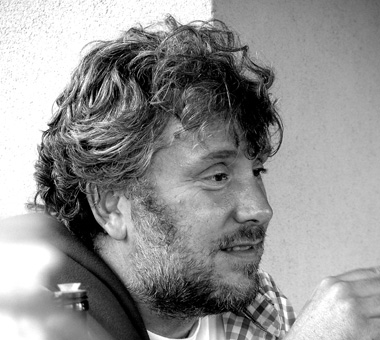 Gid
Gideon's beady eye for value-for-money wines was reflected in his choice of fighting belt-tighteners, namely Blaufrankish Horitschoner, Franz Weninger; M & A Arndorfer Vorgeschmak White, (everyone just seems to love it) and the Faugeres tradition, Clos Fantine – a lovely wild savoury red.
Maddie B
Maddie chose her favourite wine of the year for symbolic as well as gustatory reasons. Melting Potes from Alice & Olivier De Moor-
Not only was it banging for the money but the background story is a lovely one in that when the chips (yields) are down you can count on your mates to help you through! 
She also fell in love with Didier Barral's Blanc 2014:
Pure class from the Languedoc balanced & structured – a truly amazing wine.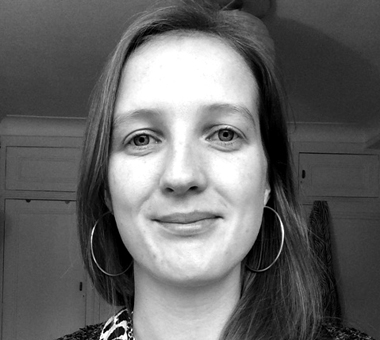 Laura C
Laura was entranced by the Burja Zelen:
Unlike anything I have ever tried, totally unique and special. Its unique combination of aromatic herbs and spice makes this a truly intriguing wine.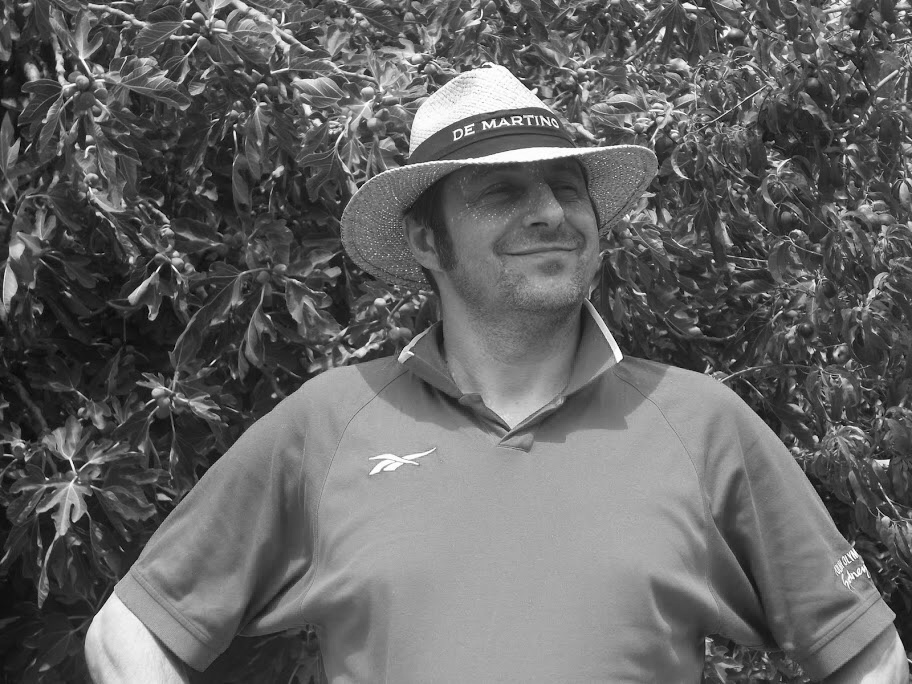 Monsieur Lubac
Standing by his tricolour and belting out the Marseillaise Philippe dug deep in his capacious cellar to come up with the following French quintessential quartet: Saumur Blanc Clos Romans, Thierry Germain 2015; Riesling Pfersigberg Schueller 2010; Saint-Joseph blanc les Champs Dard & Ribo 2007; Morgon Cote du Py magnum 2006. He then also lobbed in a cracking Nourrissons Stéphane Bernaudeau 2014 to further swell the representation of top Chenin.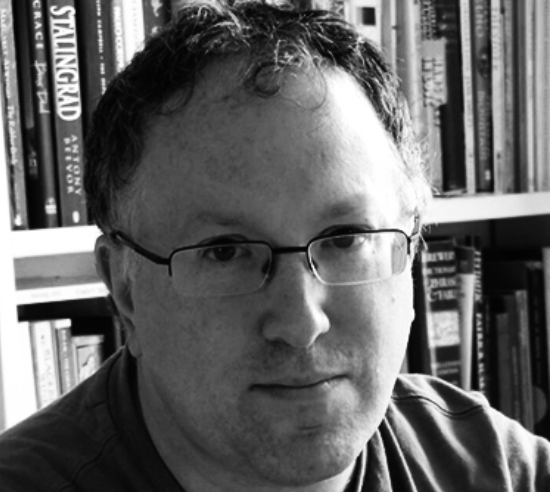 Sir Wregg
Having regaled us on numerous occasions with his top-of-the-year-wine-pops Doug slimmed down his compendious fave-raves to the pithier trio of Kelley Fox Momtazi Pinot Noir (sublimely energetic and sanguine Pinot punching with minerals), Sepp Muster Erde (beautiful and harmonious skin contact wine that changes with every glass) and Kheops Chardonnay Les Vignes de Paradis (biodynamic Chardonnay fermented in cement pyramid – like drinking mineral water).
*
Interested in finding out more about any of the wines featured? Buy online here or contact us directly…
Retail: shop@lescaves.co.uk / 01483 554750