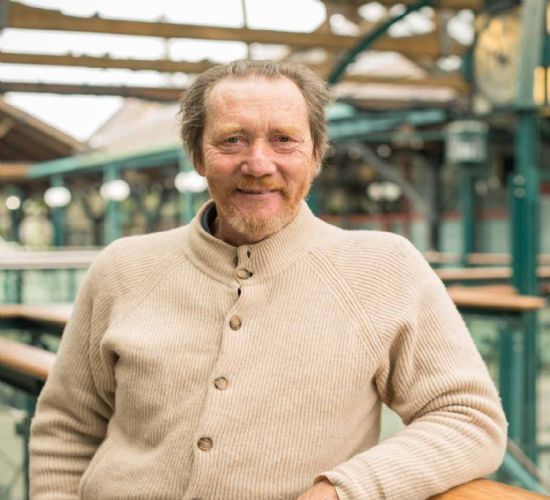 Stefano Bellotti understood farming and the language of nature at a fundamental level; He made wines that were wild, long-lived and spoke deeply of their origins. He was the spirit of real appellation and fought hard to maintain the integrity of that word, often finding himself deeply at odds with bureaucracy. He was a kind of wine-poet and warrior-philosopher, and inspired huge devotion amongst those who knew him intimately.
Stefano produced fine wines respectful of nature for more than forty years. His Cascina degli Ulivi was a true polycultural endeavour, a self-sufficient farm, growing vegetables and cereals, breeding animals for milk, meat and eggs, and making bread and cheese.
The agricultural product is a flower that blossoms from the encounter of love between the creativity of nature and that of man.  ~ Stefano Bellotti
Stefano left Genoa in his late teens. He was always attracted to the rural life and returned to the tiny abandoned family farm originally purchased by his parents after the war in Novi Ligure. Noticing that the vines were thriving he chose to make his living through wine predominantly but also to combine that with closed farm approach with a vegetable garden and orchard, ancient varieties of cereals and spelt and to keep ducks, chickens, donkeys, cattle and a horse. At this time (the late 70s) farming throughout Italy had become increasingly influenced by chemical and industrial, something Stefano, in his desire to return to more peasant ways, eschewed. By 1981 he was working organically, very much in isolation, as there was no organic movement at the time, no exemplars to follow.
Agronomy is not an exact science, but a humanistic science because it has to do with the living. It is a science that listens, that meets, that observes, that recognizes, like that of human relationships. Agriculture is not nature but with nature, co-existing. Nature is lawful and positive, constructing and following its own laws." ~ Stefano Bellotti
In 1984 Stefano was introduced to biodynamics and realised that this was the most effective method of farming if he wanted to achieve better results in the vineyard. For him it was a model of common sense that "takes the conscience of the earth and the plant". 
Bellotti, the political philosopher, believed that the post war economic model was built on industrialisation, was predicated on productivity (for the sake of productivity) and venerated materialism, and that the tents of smallholder farming were forgotten about or dismissed. "It was a time where people were being too Cartesian, and biodynamic agriculture lent itself to a vision of a world that couldn't be controlled by science; it was too much of a free spirit to work in a model based on uniformity and productivity. So biodynamic farmers became the minority of the minority. And because these farmers were going out of their way to pursue this style of agriculture, they were billed as esoteric, as sorcerers, as part of a sect."
Stefano focused on bringing as much biodiversity as he could to the land in order to promote a healthy soil and developed a rotation system where certain rows of vines were left alone in order to give the soil the opportunity to revitalise itself. Biodynamic preps were used to encourage microbial activity.
As for winemaking he once said in an interview: "Humans don't make wines: microorganisms do. This is a sacred world we don't understand anything about!
I've always said that our force is the truth. When you start drinking natural wine, or eating natural cheese, natural bread, natural food… When you start eating REAL food, products from the earth that have a true link to their terroir, you don't go back."
There is a striking scene in Jonathan Nossiter's Natural Resistance where Stefano is walking in his Montemarino vineyard. Pointing to his neighbour's vines, he opposes two methods of farming, one that subjugates the soil with chemicals and one that encourages a rich and healthy population of micro-organisms:
That's a conventional vineyard as it should be, with herbicides, chemical fertilisers, fungicides, chemical treatments.
The standard full arsenal. If we go get a shovelful of earth here, and then one from just a few metres away, we'll see they're two entirely different things.
The colour's very dark. It's rich in humus. It's not compacted. There's an active digestion of the organic matter. For example, here there's a large amount of grasses that have been interred and digested.
Now let's see the colour of the soil over there.
Much harder here to dig in with the shovel. I have to push much harder. Because the earth is more compacted. 
No comparison in colour. It's obvious that it's much lighter. For example, here there's the residue of a leaf that's become peat. It's totally asphyxiated. It's all compacted. This clump is totally impermeable. It can't absorb water or air. From a bacterial standpoint, this earth is much deader than mine. And where the shovel cut in, it's all shiny. 
This is death. 
Then, there's how it smells. It stinks of laundry detergent. If I take a clump here, it's all fungus.
(He holds up the soils of the two vineyards in his hands.)
Life… and death.
Natural Resistance, dir. Jonathan Nossiter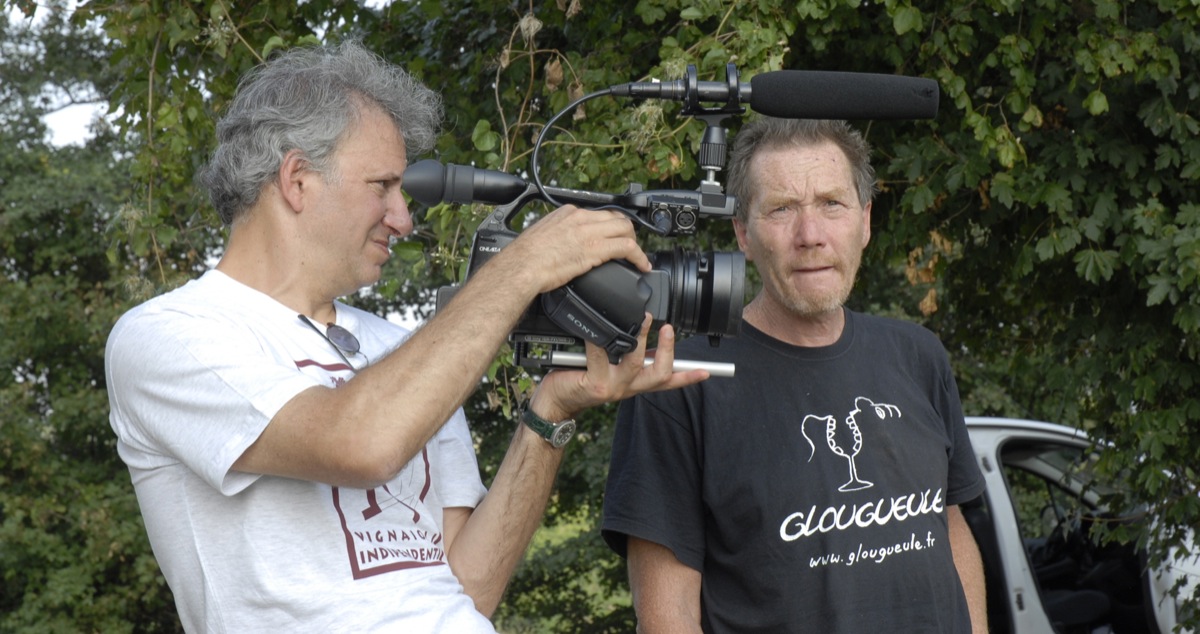 Stefano believed that farming was an act of political will.
Of course, one needs to mention the wines. Stefano's Semplicemente wines, the white, a Cortese, the red, a rustic Barbera/Dolcetto blend, are made for everyday drinking. With its joyful freshness the white is a young, easy and very supple wine. It is just so drinkable and uncomplicated. As Stefano says: "It doesn't "get you committed"." The red version is, in his words, "a frank and direct wine. It doesn't pretend to be anything that it's not. It doesn't get you into any trouble. Pasta's best friend!"
Ivag (the name stands a reproach to the DOCG) is a delightful well-balanced expression of Cortese with a subtle nose of pear and peach-stone. "Ivag is a bridge between my Semplicemente wines and my wines with ageing potential. It has a very direct and easy approach, yet it is refined and elegant. It is a wine that fills your heart with grace, youth and freshness, but never invades it."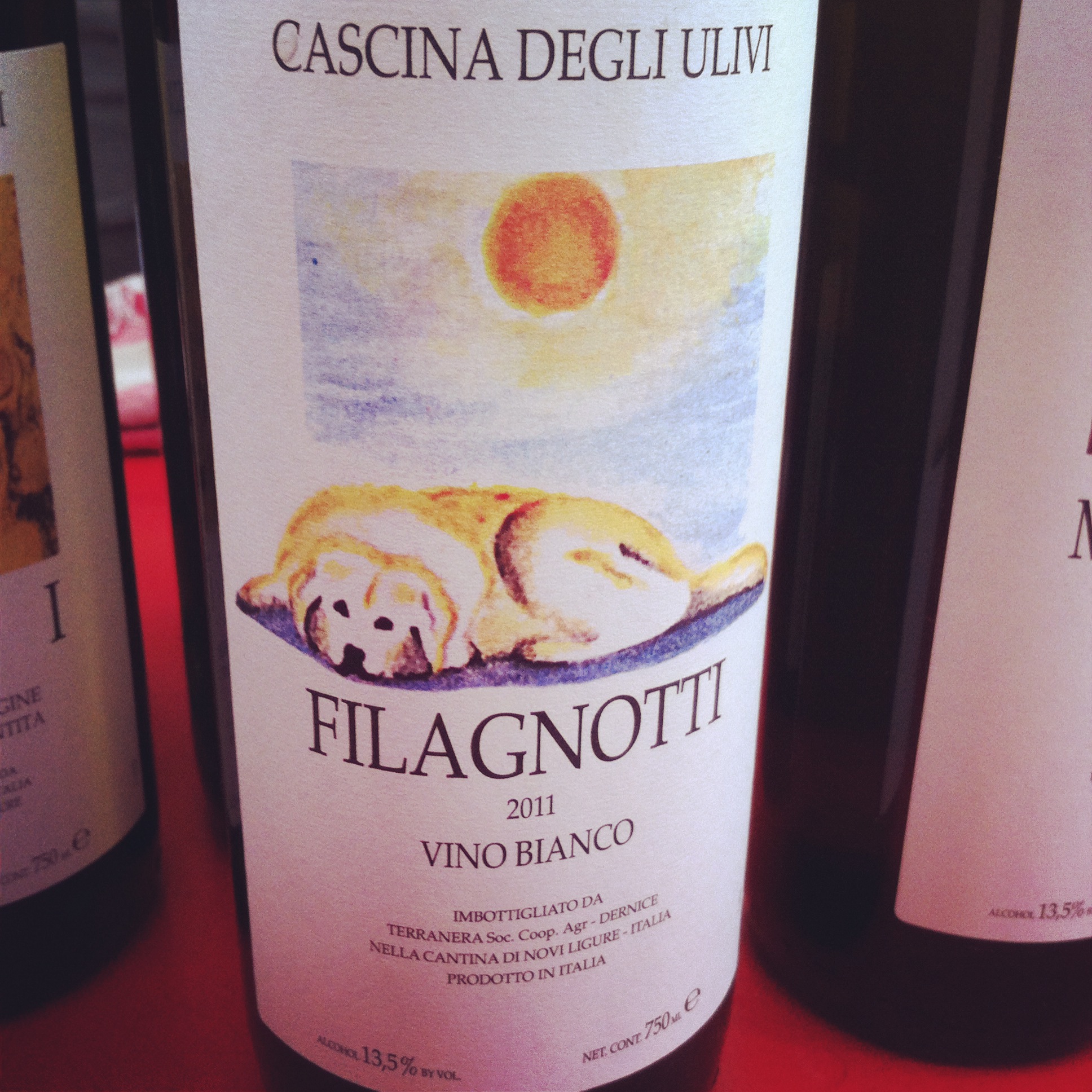 The superb Filagnotti, a naturally fermented Cortese from a vineyard with iron-red clay soils, is golden and laden with exotic lees spice. "It has a unique personality, totally recognizable and straightforward. A very determined wine, that walks ahead like someone who knows where he's going; it develops its complexity all along a same common thread. It has an almost metallic minerality that makes me think of the rock band from the 70's, "Iron Butterfly".
Montemarino, meanwhile, "is the mysterious feminine soul. Fascinating, indefinable, impossible to locate. It suggests – and never says it all. It is everywhere and nowhere – the contrary of Filagnotti. It leads you to contemplation and meditation."
An old vines co-planted parcel in Filagnotti comprising Timorasso, Verdea, Bosco, Riesling Italico and Chasselas is responsible for the field blend called A Demua, a wine fermented and aged for ninety days on grape skins. A truly elegant wine with a complex nose suggesting white fruits, rosemary and orange zest; a dry and elegant wine, with a long finish. "Such a versatile wine. A Demûa, "the enjoyment" in Genovese dialect, fits with any occasion; it's the white wine of winter and the red wine of summer. After this very long maceration, the tannins are very tight and fine at the same time, making it highly drinkable."
Finally (for us) Dolcetto Nibio, an ancient version of this grape variety, the wild child that needs time to become civilised. It has a stunning ruby red colour that does not vanish with the years. Intense bouquet of wild berries and autumn forest, typically low acidity and mature tannins, and an unusual depth for a Dolcetto. Beautiful body on the palate. Stefano comments: " The expression of one hundred-year-old vines and a very favourable sun exposure, Nibiô Pinolo is the union of power and elegance.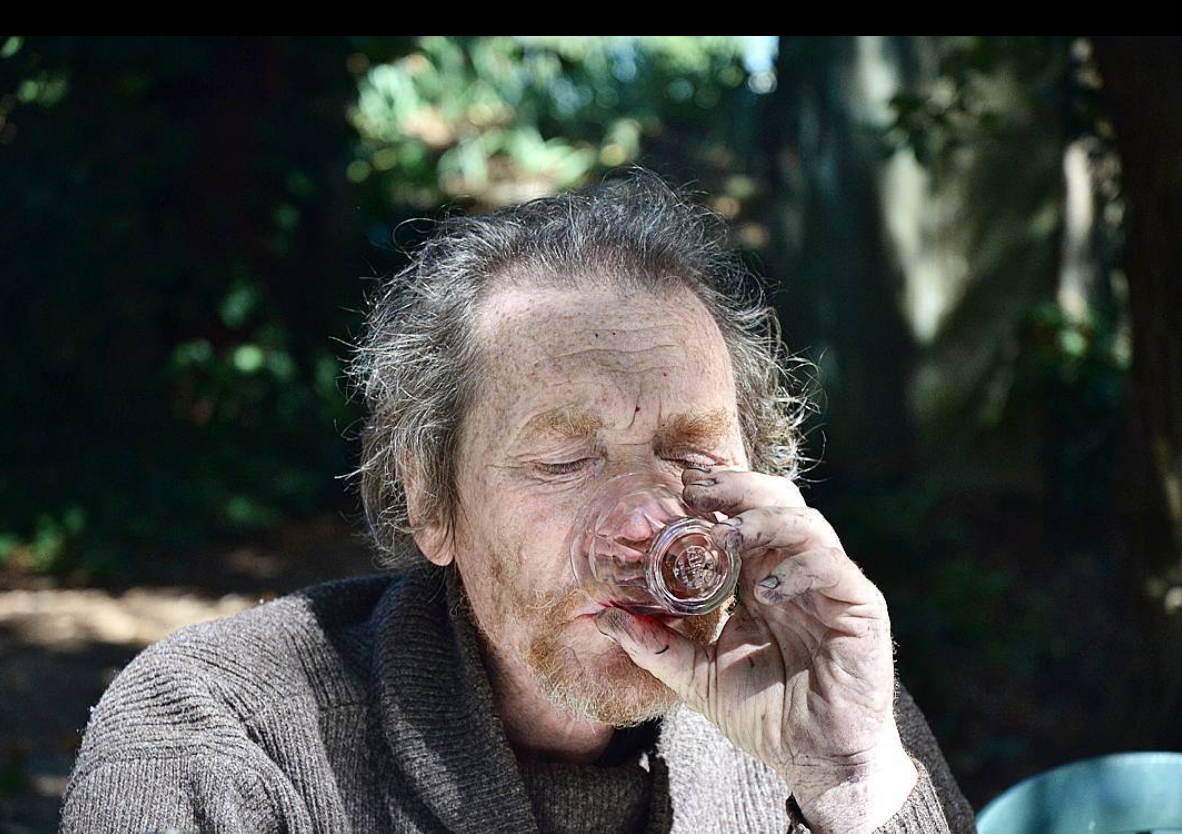 Stefano Bellotti always advocated leaving his wines to breathe naturally rather than using a carafe: "Discovering a fine wine is like starting a conversation with a wonderful person you just met", he was wont to say: "I want to leave the wine the time to slowly open up and make me discover its wonder. The wine will be different after 15 minutes, then different after 30 minutes, then different after 1 hour. There is no rush, let the charm act naturally!"
Like Stefano. Once you made time to know him you would gradually realise what a wise, poetic soul lay beneath his craggy features. He made the place where he lived part of himself and allowed his wines express the unique magic of nature and the landscape. He was a farmer to his fingertips and to the very depth of his free spirit.
We, and so many in the natural wine world (and beyond), will miss Stefano's presence. He thought about the role of wine and farming in the wider context, and expressed his opinions fearlessly. Whenever we open a bottle of one of his wines now and sense the power of the vineyard being unveiled for our pleasure, we will remember him, and appreciate what he sought to achieve in his wine, and, in his life.
The farmer, for me, is the freest person there is, because he lives in the open air and has to do with the plants, the sky, the rains, the snow. Which man can feel freer than a farmer?" ~Stefano Bellotti