And so to the land of Bansky murals, and enough hipsters and bearded baristas to make AA Gill expel the plums moulded to his mouth and break out in hives. For we were in Cargo, a nightclub and pogonophobe's vision of hell by night and a temporary venue for the Artisans of Australia by day, hosting a band of merry growers and vino-jongleurs who work on a smaller scale than most, tend to use organic and biodynamically-farmed fruit, and some of whom are making wine in the natural idiom.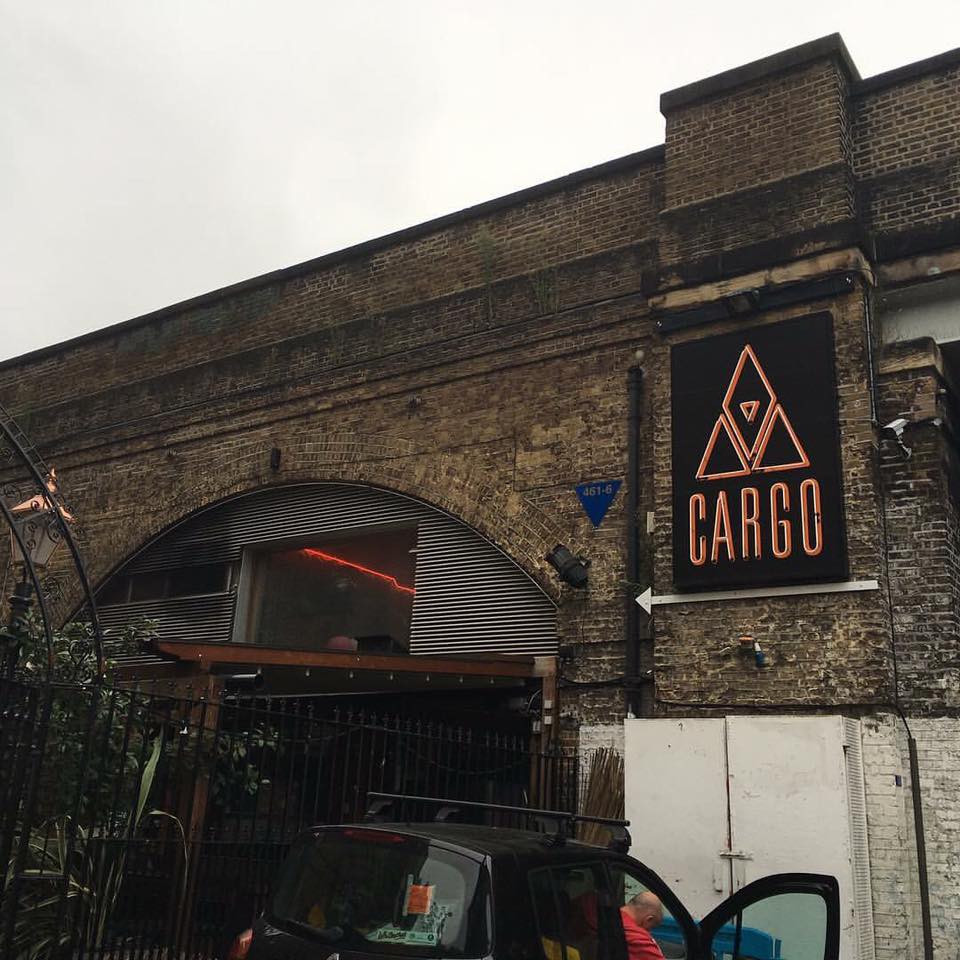 The growers in the Les Caves enclave were a pretty impressive bunch, even if they were sardined like, um, sardines, into a confined space that meant impermeable tasting phalanxes formed toot-sweet and it was exceedingly difficult to get near the growers.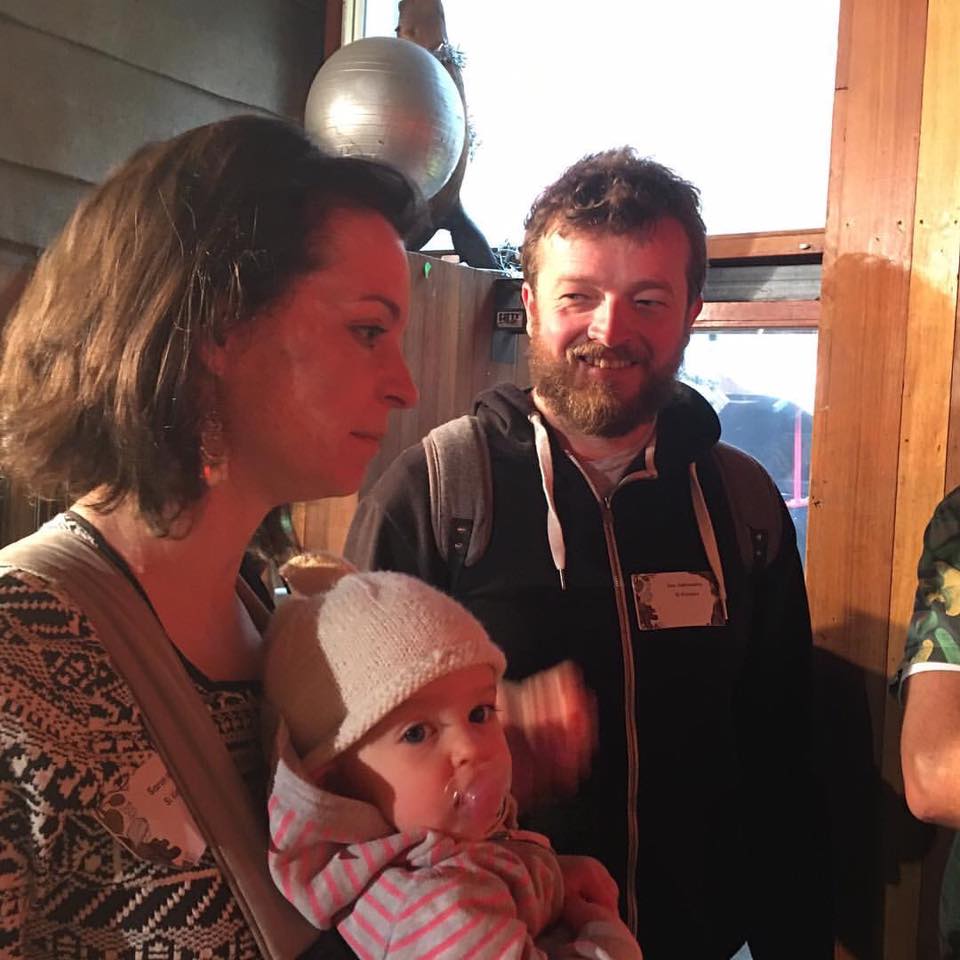 Reading from left to right, as it were, we had Iwo, Sarah and attendant babe-in-arms, to wit Si Vintners from Margaret River (or Margs for those in the know). We're loving their new (to us) skin contact natural wines such as Baba Yaga (Polish for witch) and Lello, but the classics, Si White and Si Red and a pair of Cabs also exhibited sublime terroir purity. The older the barrels the more lifted the fruit and when eggs are added to the equation the wines unscramble and are completely relaxed.
HQ (Hipster Quotient): 8.5/10 – for solid fuzz, tash and baby accessory.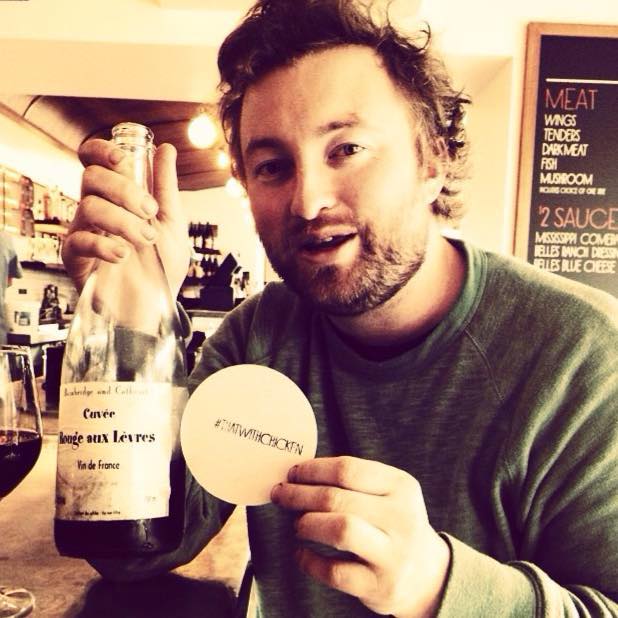 The highly adjacent Pat Sullivan was exhibiting a colourful quartet of gluggers, namely Bonkers, Haggis Wine (a pinkish-orangeish-whiteish something or other made from some grapes – and others), Jumping Juice, and a new vintage of New World Wine (Pinot and Gamay – Australian Cheverny lives!!). All the 2016s have added zip to them.
HQ: 9/10 – facial decoration plus the grooviest labels; and for proving that he and Iwo are not the same person by inhabiting a contiguous space.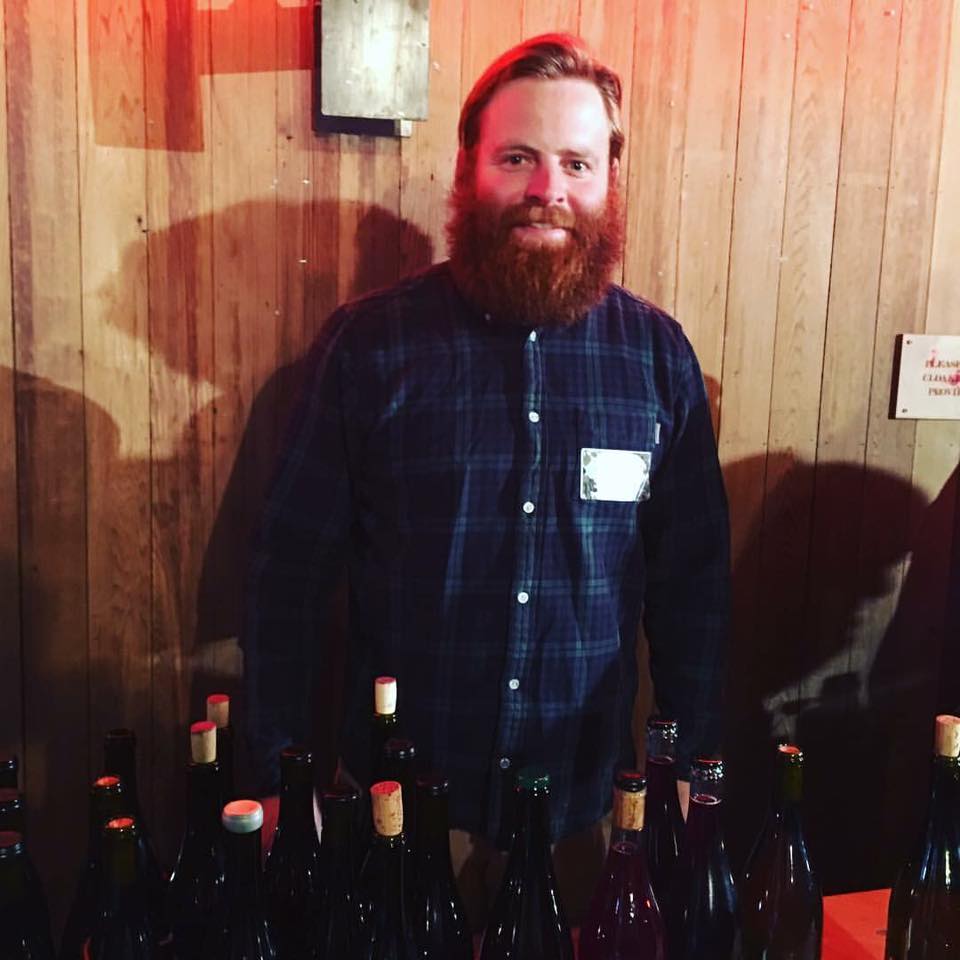 Gareth Belton from Gentle Folk is making a bigger and bigger noise with every new vintage of his wines. The grapes come from vineyards at 600 metres in the Basket Range hills and the resultant wines, made with minimal intervention, have a cool precision and a delicate minerality. Vin de Sofa and Rainbow Juice have already acquired a noisy UK fanbase, and the Pinots are also admired. Particularly impressive future additions will be a Syrah (not Shiraz, as Gareth says pointedly) and a Chardonnay made from fruit bought from Ngeringa Vineyard (a biodynamic farm).
HQ: 8/10 –sporting an impressively committed embryonic Santa Claus, whilst dropping a couple of points for plaid shirt.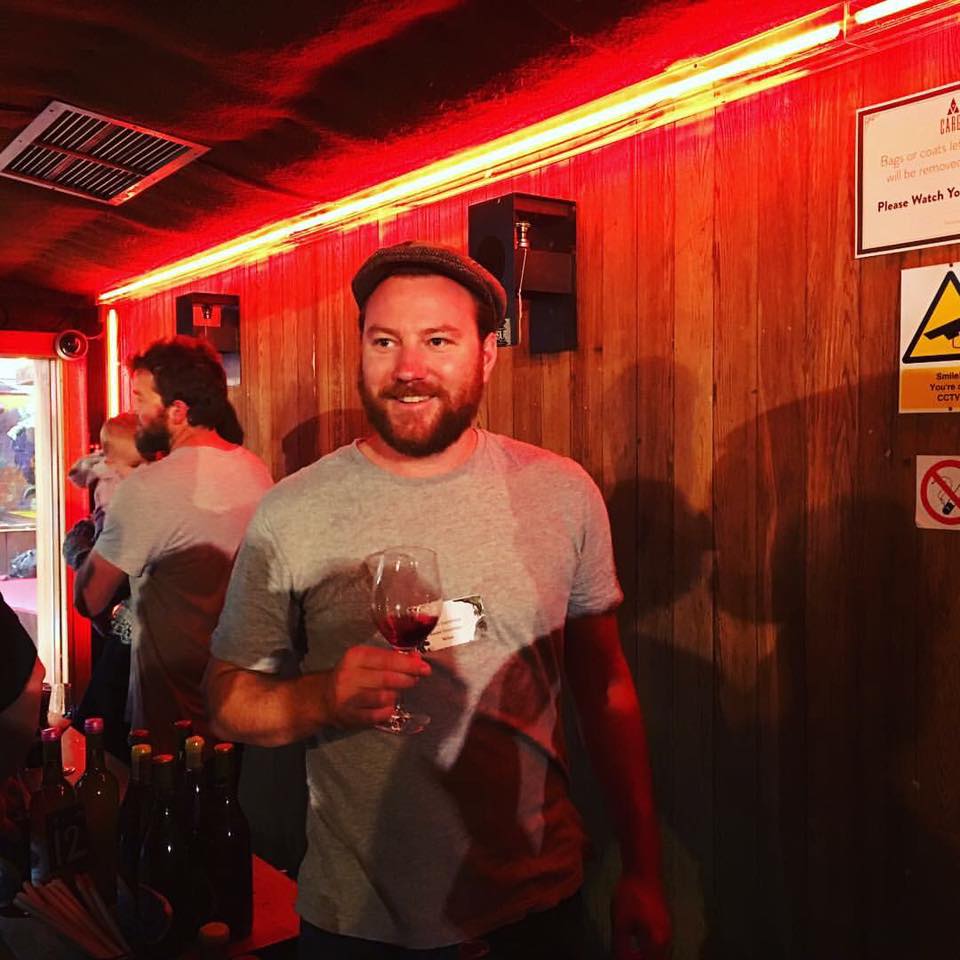 Xavier Wines is the brainchild of Xavier Goodridge who worked with Pat Sullivan. These are surely amongst the most natural tasting wines you will find in Australia. I liked the hard core Fiano, in particular.
HQ: 10/10 – not only covers the stubble on the fizzog front, but the addition of the flat cap is a masterstroke, and the totally uncommunicative wine labels confer further credit.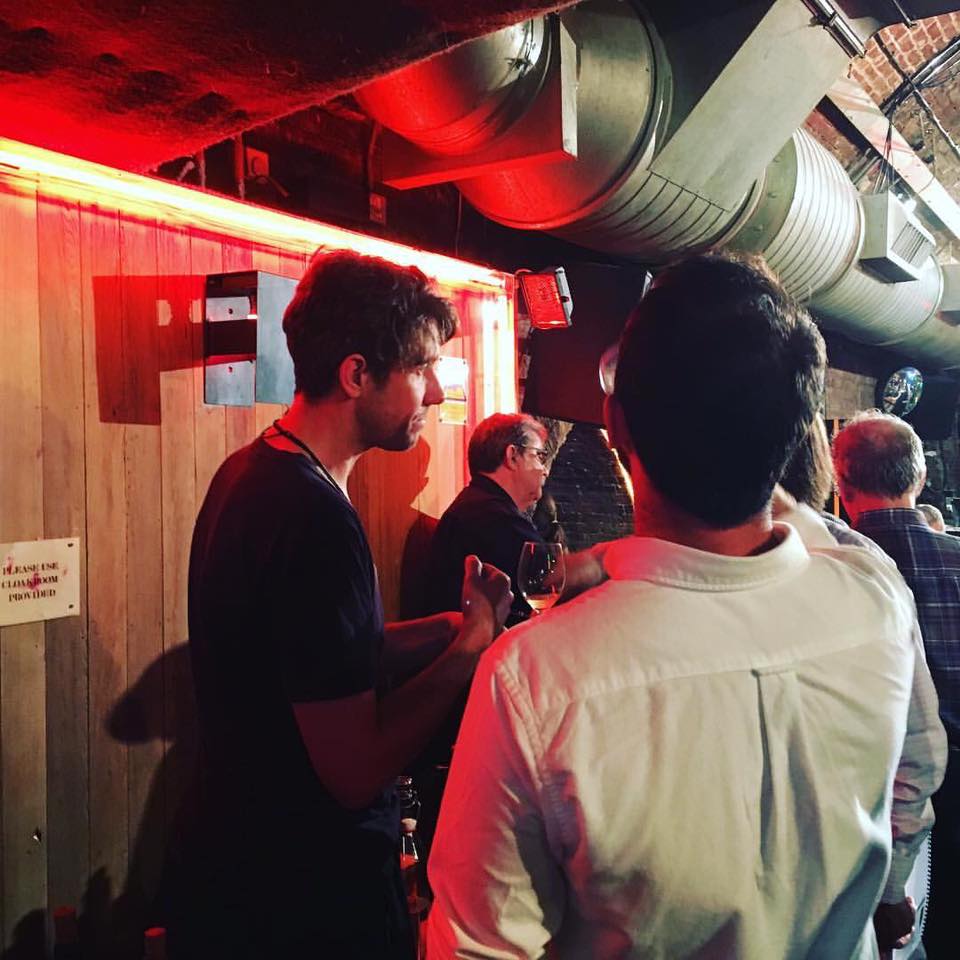 Jauma Wines is super-genial James Erskine, former sommelier and previous member of wine supergroup Natural Selection Theory, who established himself in the Adelaide Hills making wines from old vines in McLaren Vale, predominantly single vineyard expressions of Grenache.
HQ: 4/10 – clean shaven to a fault.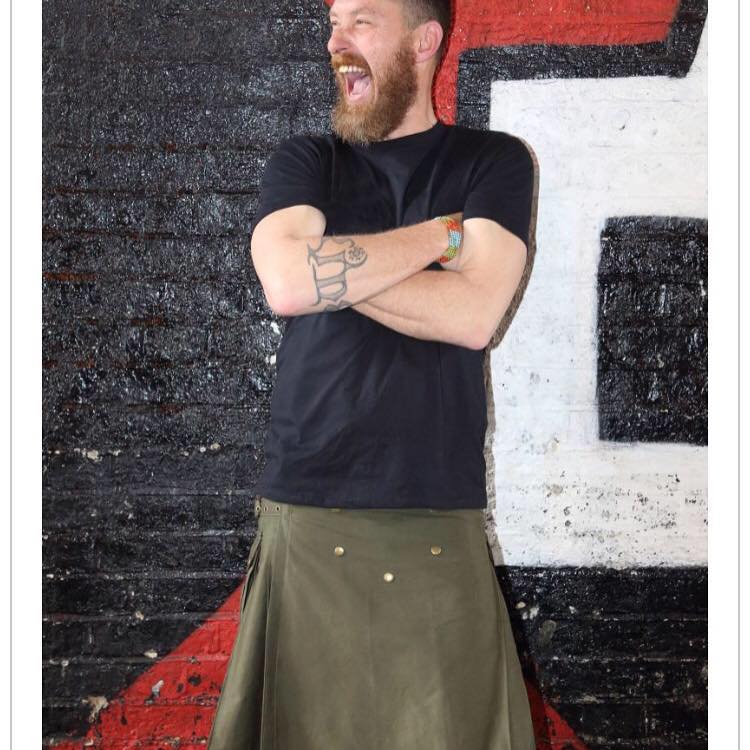 And finally to Julian and Adam Castagna, Castagna Wines, producing classical, elegant and long-lived wines from their biodynamic vineyards in Beechworth, Victoria. The reds were in fine fettle – La Chiave (Sangiovese and Syrah) and Genesis (Syrah) showing perfume, crunchy mineral fruit and tannic depth.
HQ: 11/10 – For Adam's transgressive get-up alone (let's call it barbecue pyjamas and Sydney ponytail).
After the artisanal shindiggery the above-mentioned crew proceeded to criss-cross the capital and host a series of informal wine-pouring events in their usual inimitable fashion.