In the last newsletter, we highlighted some of our most recent additions and forthcoming arrivals.
Now the rivers of wine are positively flowing with the Jurassic stuff; at last, we are plump with Ploussard and Pinot again and relatively savvy with Savagnin. And whatever alliterative "t" word describes being topped with Trousseau. Check out our offerings from Domaine de la Borde (Julien Mareschal); Les Bottes Rouges (Jean-Baptiste Menigoz); Domaine des Bodines (Emilie & Alexis Porteret); Hughes-Beguet and Domaine Saint-Pierre (Fabrice Dodane).
To appreciate and understand the origins of natural wine, one needs to spend time drinking a few bottles of Courtois' white and red. They come from a deep place and send you to a deep place.
Meanwhile, pantechnicons of Courtois' (father and son) finest potions are in transit including some spectacular new and groovies as well as new vintages. To appreciate and understand the origins of natural wine, one needs to spend time drinking a few bottles of Courtois' white and red. They come from a deep place and send you to a deep place.
In someone's lifetime, we will be back to a full complement of Georgian wine and all-round amber goodness. Details to follow in the next newsletter.
The following wines have already hit these shores (in the case of the two Burja wines), or will be with us in the next month or so.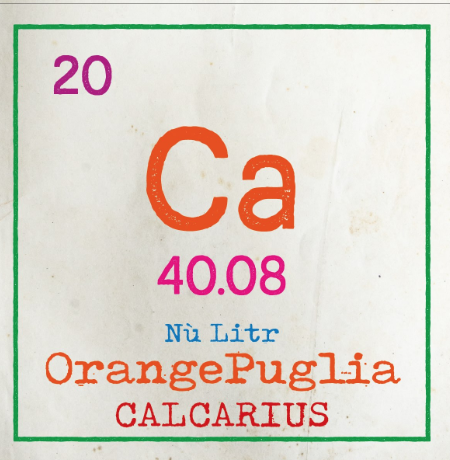 Calcarius, Valentina Passalacqua, Puglia
Calcarius is the project of Valentina Passalacqua and Danilo Marcucci, started in 2017 in Apricena in the Gargano region of northern Puglia where it abuts Abruzzo. Valentina has been the leading exponent of biodynamics in Puglia since 2000, her farm comprising up to 80 hectares of vines, fruit and vegetables.
This part of Puglia is composed of a pinkish/whitish calcareous bedrock, the consequence of compacted limestone rocks crystallising in the Jurassic period more than 150 million years ago (the same as the Kimmeridgian geological era).
The landscape is marked by loose rocky deposits, the result of the limestone erosion, and variegated clays created by the chemical and physical process of decomposition of these calcareous rocks.
The vineyards of Gargano are rooted in the Magna Grecia, as Ovid referred to this region which had been settled by Hellenic settlers from the 8th century onwards. The grape varieties are the fruit – as it were – of this historic fusion of two cultures, being Nero di Troia, Greco Bianco, Bombino, Negroamaro and Aleatico.
And the wines are naturally made with ambient spontaneous alcoholic fermentations, which Valentina and Danilo describe as "a processing of mineralization…the salts present in the grapes in an organic form turn into mineral inorganic components. The unstable composition of the must acquires a new stable and mineralized form in the wine."
The Calcarius Bianco is Bombino Bianco. Though Bombino (meaning small bomb) Bianco shares many synonyms with Trebbiano Toscano (also known as Ugni Blanc), the two grapes are unrelated. DNA research has also shown that Bombino may be one of the parent varieties of the Impigno grape of the Ostuni DOC in Apulia and of the Moscatella Salvatico grape that is also native to the same region. In Abruzzo it was synonymous with Trebbbiano d'Abruzzo, but now it seems they are differentiated.
Whatever, this version is marked by ripe lemon and that characteristic Mediterranean fleshy golden-yellow fruit – think apricots, both flesh and skin. The crunchiness is exalted by the limestone/seashell minerality and then fills out on the mid-palate before the salty finish.
The Orange a tasty maceration of Falanghina, the Rosso is 100% Negroamaro, the Roz is a dark pink blend of Aleatico and Nero di Troia. Helen Bianco is Greco and Hellen Rosso, pure Nero di Troia. The calcareous terroir is the style in each and every wine. If chalk is your ball of chalk, these wines talk the chalk.
Three of the wines are bottled in litre format, a statement of their elevated and elevating drinkability.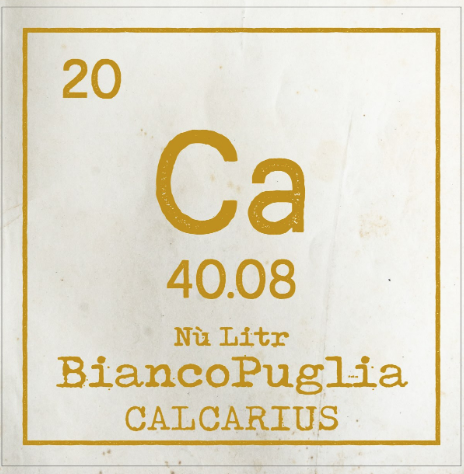 2018 Calcarius Nu Litr Bianco
2018 Calcarius Nu Litr Orange
2018 Calcarius Nu Litr Rosso
2018 Calcarius Roz
2018 Calcarius Bianco Helen
2018 Calcarius Rosso Hellen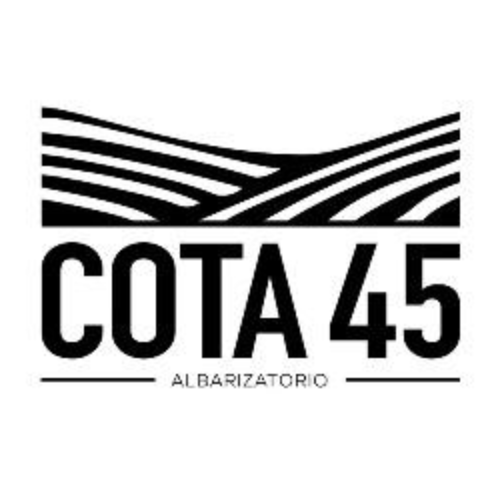 Cota 45, Sanlucar
UBE-won-knobe – the flor-ce is with these proto-sherries.
To the non-fortifications!
These are still white wines made under flor from numerous old Palomino clones, rediscovering styles of Manzanilla that were made in the 18th and early 19th centuries.
Ramiro Ibáñez Espinar, is a restless and talented winemaker who, with experience in Bordeaux and Australia as well as his native Sanlúcar, runs a winemaking consultancy under the name GL Cero used by various bodegas in the Marco de Jerez. He is hugely enthusiastic about the potential of albariza soil and the recovery of traditional local grape varieties, many of which are all but lost, and which are no longer permitted in the Consejo regulations. He makes all sorts of interesting wines to demonstrate the terroir and personality of each vineyard and grape variety without letting too much flor obscure it. Ramiro was a founder member of Manifiesto 119, a group of like-minded local wine producers who want to experiment with the old varieties and winemaking techniques, make unfortified sherry and give more importance to the grapes and the vineyard, not to mention restoring casas de viña. They chose this name after the 119 grape varieties (40 of them in Cádiz) catalogued in Andalucía in 1807 by the first Spanish ampelographer, Simón de Rojas Clemente. Like Ramiro the group makes table wines as well as Sherry, and while few of them carry the DO they are still sought after and hard to obtain due to the small quantities made. One of the projects is called Ube and focuses on old vine Palomino from different clones fermented in an old Manzanilla butt without flor.
UBE Miraflores uses old clones of Palomino and is mix of three different albarizas (chalky soil with high fossil content): lentejuelas (grainy); tosca cerrada (lower chalk content, harder) and lustrillo (chalky with iron)
The grapes derive from five different vineyards of the Pago Miraflores area in Sanlúcar – the largest and most heterogeneous vineyard area of Sanlúcar. This blend of different albariza soils and vineyard gives the equivalent of a "village" Sanlúcar wine. The wine is very approachable, light in colour and classically saline.
Paganilla is known for the small average size of the parcels farmed by its vignerons. Here the grapes are from 2 small parcels: one 60 yrs old in the highest part of the vineyard giving sapidity; and a younger parcel in the southern part of the vineyard giving structure. Paganilla is – after Maína – the pago with the highest concentration of marine fossils, dominated by Barajuelas & Tosca Cerrada albarizas.
Carrascal is from the Las Vegas vineyard, the highest in the Pago de Carrascal, and the closest area to the Atlantic. The vines are original rootstock Palomino and the terroir is lentejuelas, a grainy type of Albariza soil. The wine is fermented in 500-litre sherry butts with indigenous yeasts, aged in very old barrels and bottled after a light filtration and minimal sulphites added. This wine is more of a crianza style with its extra time in cask giving it a richer dimension. Viva this particular Las Vegas.
Finally, from the Agostado (oxidative) range, this time with an Oloroso vibe. The wine originates from one of the small vineyards in the Miraflores Alta Pago. Originally classified as 'Una Palma' Palomino, this wine showed early oxidative characters due to the ripeness of the grapes in the very warm 2015 vintage, and was thus reclassified as 'Oloroso' one year into its ageing. It's nuts in best sense of the word and terrific value.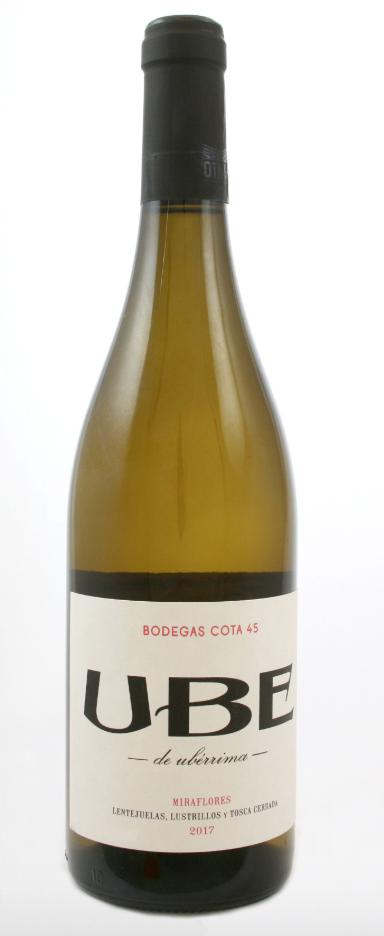 2018 UBE Miraflores
2018 UBE Paganilla
2016 UBE Carrascal
2015 « Agostado » Raya Oloroso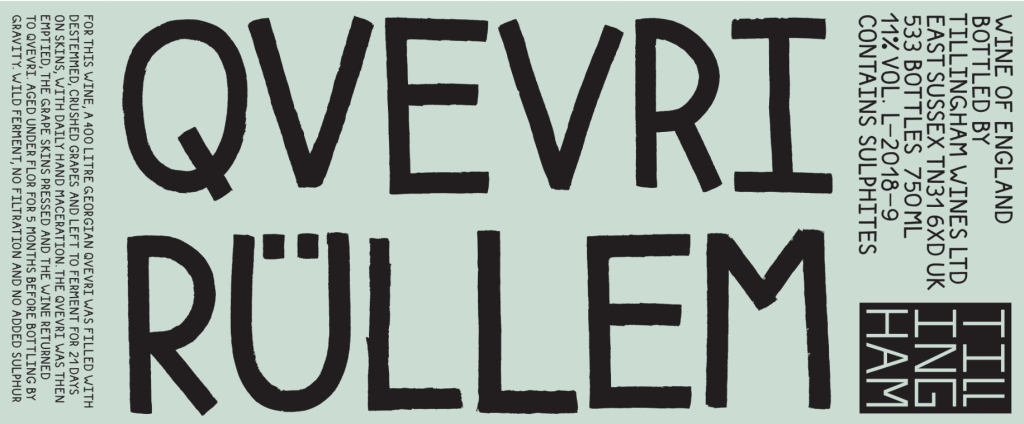 Tillingham, Ben Walgate, East Sussex
Variety is the spice of wine life at Tillingham Winery. The agri-tourism project is now up and running with rooms and restaurants and much else going on besides. Check out their website for details of the project. Meanwhile, for the drinkers, there are plenty of new releases. Last month saw the arrival of Tillingham White, a Rosé and the End Grain. Soon we are receiving the Chardonnay and Rüllem. Don't forget the umlaut when you are ordering that wine.
The Chardonnay receives a short maceration before being pressed into second fill Burgundy barrels. It is fermented naturally on its gross lees and then is aged for seven months with light batonnage, before being racked to tank and bottled by gravity. Unfiltered, unfined, nothing added. Ripe citrus notes, a buttery note in the background from barrel-ageing and lovely acidity that will give this wine some ageworthiness.
The Rüllem (anagram of Müller) is predominantly Müller (70%) with some Pinot Blanc and Chardonnay. The former two are from a vineyard in Essex (on clay soils), the latter from one in Surrey. The Müller grapes are crushed and destemmed into Georgian qvevri, fermented for twenty-one days on skins, before the qvevri is emptied and the skins pressed. The juice is then returned to the qvevri and topped up with equal parts of Pinot Blanc and Chardonnay and left for seven months, during which a flor forms on top of the wine. It is then bottled without filtration or added sulphur. The wine is cloudy-orange in colour with stone fruit, nectarine and peach notes, along with those nutty, saline characteristics from flor ageing.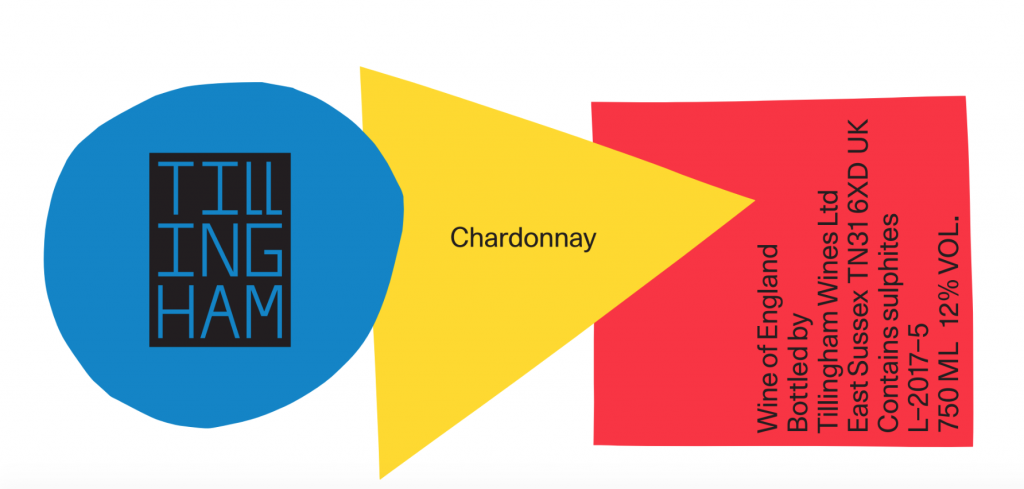 2017 Tillingham Chardonnay
2018 Rüllem
Burja, Vipava
The third generation to cultivate grapes in his region, Primoz Lavrencic left the family estate in 2009 to start his own label, 'Burja', the name of the strong wind that blows through the Vipava Valley. The soils here are called flysch, (a sandwich of sandstone, marl, breccia and conglomerate).
Zelen is indigenous to Vipava Valley. Historically, it was planted just in Upper Vipava Valley – the part of valley which was part of Carniola region in the Austro -Hungarian Empire. First described by Matija Vertovec in Vinoreja in 1844 Zelen was preserved in Vipavska dolina, but by the 1980s, it virtually disappeared with just 1 ha left. Now there are around 60-70 ha planted to this grape.
A few years ago, Zelen wine was almost inaccessible to wine lovers. Only if you were connected, was the honour to taste the wine given to you: wine of a friend who had a good acquaintance in the Vipava Valley region bringing you to the right place at the right time: into the wine cellar. Zelen is a Mass wine, wine for special opportunities, designed only for special friends and moments. It has such charisma, which other wines only try to acquire. Its bouquet is unique and incomparable to other wines and it remains forever inside of those who experience it.
The Zelen wine's charm springs from antiquity. How exciting can be to discover something already forgotten, to search its roots. As if we uncovered the final layer of soil from skeleton of a dinosaur which became extinct a long time ago. As a matter of fact, we drink the Zelen wine of our ancestors confirming national identity and thus gaining in self-confidence. We can boast this wine in front of other nations accounting themselves for holders of civilization also by preserving a rich tradition of vine cultivation.  —Vinest Journal
'Zelen', is Slovene for "green" – because the grapes have an intensely-coloured pulp, and, if left unfiltered, the wine will emerge a vivid emerald green colour. However, Primoz's version spends eight days on skins acquiring its golden-amber hue, is naturally fermented in tulip-shaped concrete eggs, and has a delicately perfumed vinous nose of white flowers, golden apple, with a palate of yellow plums, greengage and pickled ginger. We love the intensely mineral, racy, saline edge and the sheer spiciness that we associate with leesy eggy-fermented whites. I would happily drink this with oysters, but I think it would be even better with lobster and mayo with a new potato salad.
The Reddo is playing with the idea of former red wine varieties in the Vipava Valley, which were once in minority and for home consumption only. Pokalca (Schioppettino) 50%, Modra frankinja (Blaufränkisch) 30%, Refošk (Refosco) 20% blend here to brilliant effect. Young vineyards, from 4 to 6 years old. Aged for two years in large barrels (10 to 15 hl) and 225 l barrique barrels. Super-elegant with aromatic notes of red and dark currants encased in delicate oak, and a fine seam of acidity running through it.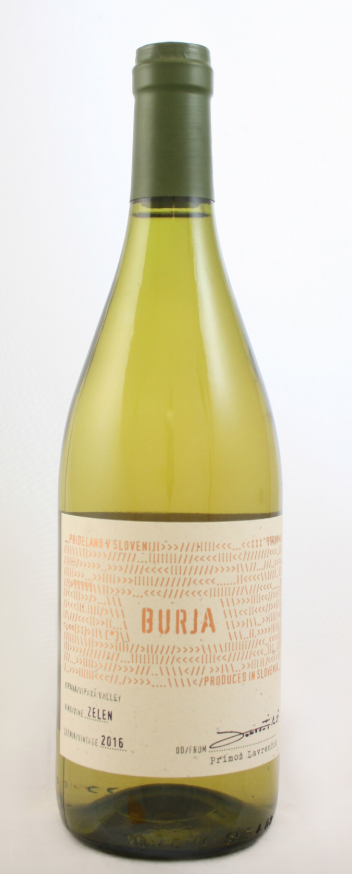 2018 Zelen
2017 Reddo
*
Interested in finding out more about the wines mentioned? Contact us directly:
shop@lescaves.co.uk |  sales@lescaves.co.uk | 01483 538820