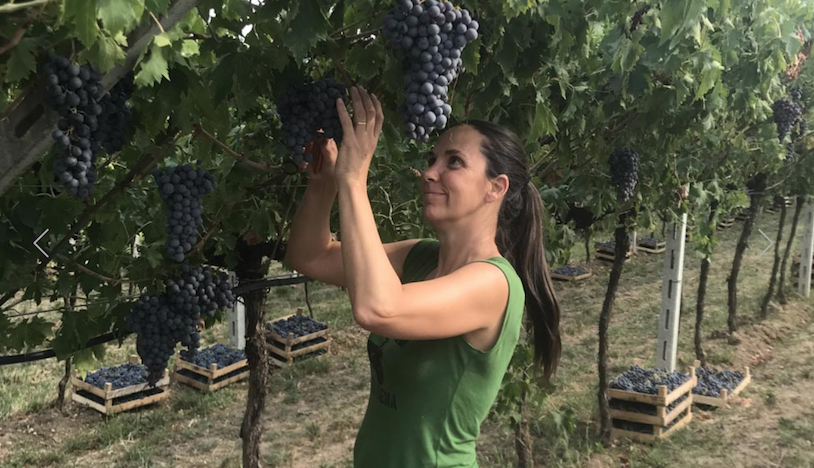 When Alessandra and Carlo Venturini first discovered Monte dall'Ora it was love at first sight. As children of farmers, they were excited and challenged by the hard work it was going to take to restore these ancient vineyards. Located in Castellroto, in the hills outside of Verona, the vineyards of Monte dall'Ora are planted on a base of limestone soil and form a natural amphitheatre facing southeast towards the city.
Valpolicella benefits from the influence from Lake Garda which makes winters mild. The average rainfall is around 500/600 mm per year. They are in an area at high risk for of thunder storms, due to the proximity of the lake basin. The vineyards are located on well-ventilated hills in the two most important municipalities of Valpolicella Classico – in San Pietro in Cariano and in Sant'Ambrogio di Valpolicella.
In fact, portions of their vineyards are planted on ancient dry-stone terraces called marogna, a design in which large stones form the exterior support structure and smaller stones form a spit of land in the interior. This brittle stone, in which fossils and petrified shells can be found, allows for excellent drainage and deep penetration of the vines.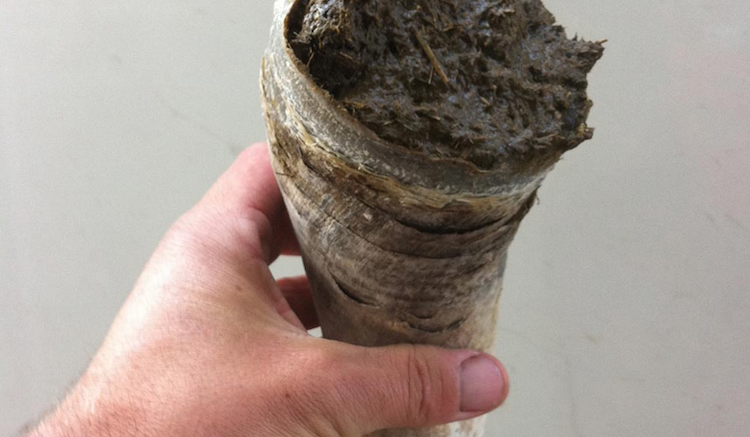 The Venturinis are firm adherents to biodynamic principles. As such, they encourage the growth of biodiversity by planting herbs such as rosemary and lavender in the summer, whose fragrant blooms are attractive to bees; and sowing cereals in the winter, whose roots move and aerate the soil. In addition, Alessandra and Carlo have emphasized traditional and native grape varieties wherever possible to give originality and typical wines:
We try to preserve the knowledge and traditions of our grandparents, who gave value to each plant to recognize and know the qualities as a remedy for commons ills. Also, for the vineyards there are some helping herbs which we use to prepare tea with flowers and dried leaves (nettle, dandelion, yarrow, sage, peppermint) and that during the summer are spayed on leaves and bunches. For us biodiversity is knowledge and tradition, it is expressed in love for small weeds and no domesticated plants, in the ways they were affectionately called, for the rituals and traditions that has been handed down from generation to generation.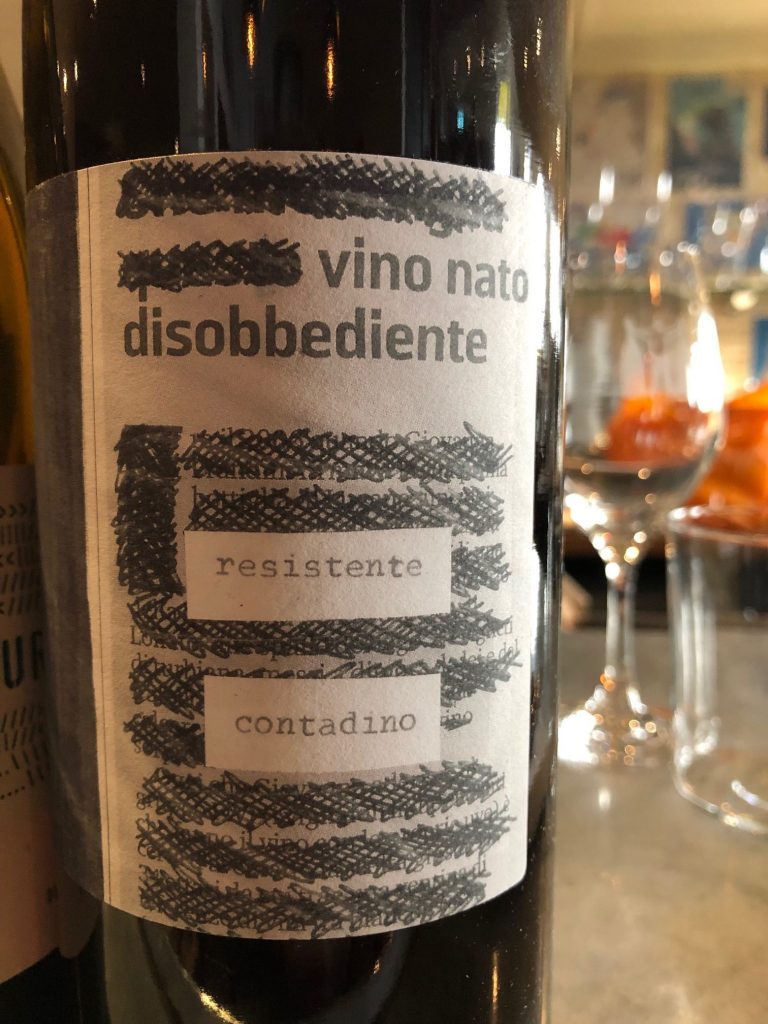 The Vino Nato Disobbediente is a blend of pergola-trained 60% Corvinone & 40% Molinara. Corvinone has been previously thought to be a biotype of Corvina, the theory being that it was a relation/variation on the same grape, but recent DNA profiling (1993) suggests that it is its own unique varietal.
The grapes are manually harvested, destemmed, with a light pressing to extract only the free-run juice. The brief maceration takes place for 5-6 days with pumping over twice a day, the fermentation is spontaneous and ambient with indigenous yeasts. The wine is subsequently aged in cement tanks for several months with natural malolactic fermentation occurring around late Oct/early Nov. Very light filtration, no fining and no sulphur is used during vinification.
We can't resist a disobedient wine especially when it gives you two-for-one frivolity – namely 10.5% abv in a one litre peasant package. Our list is increasingly filling with these "harvest wines", bottled early with oodles of red fruit flavours, naturally-made, low alcohol – Unlitro from Ampeleia; Tutti I Giorni from Antonio Camillo and the Pipeño Blanco from Leo Erazu (A Los Vinateros Bravos). These are the wines that don't obey the appellation and are often made for the family table. In 2018, there was a bit more of this Venturini family wine and we're super happy that they decided to share it with us.
Disobbediente is delightfully smooth with a whisper of those slightly bitter red cherries, bright juicy fruit and velvety tannins. A perfect candidate for the ice bucket/fridge.
*
Interested in finding out more about the wines of Monte dall'Ora? Contact us directly:
shop@lescaves.co.uk |  sales@lescaves.co.uk | 01483 538820