Biodynamic and natural wines the result of meticulous work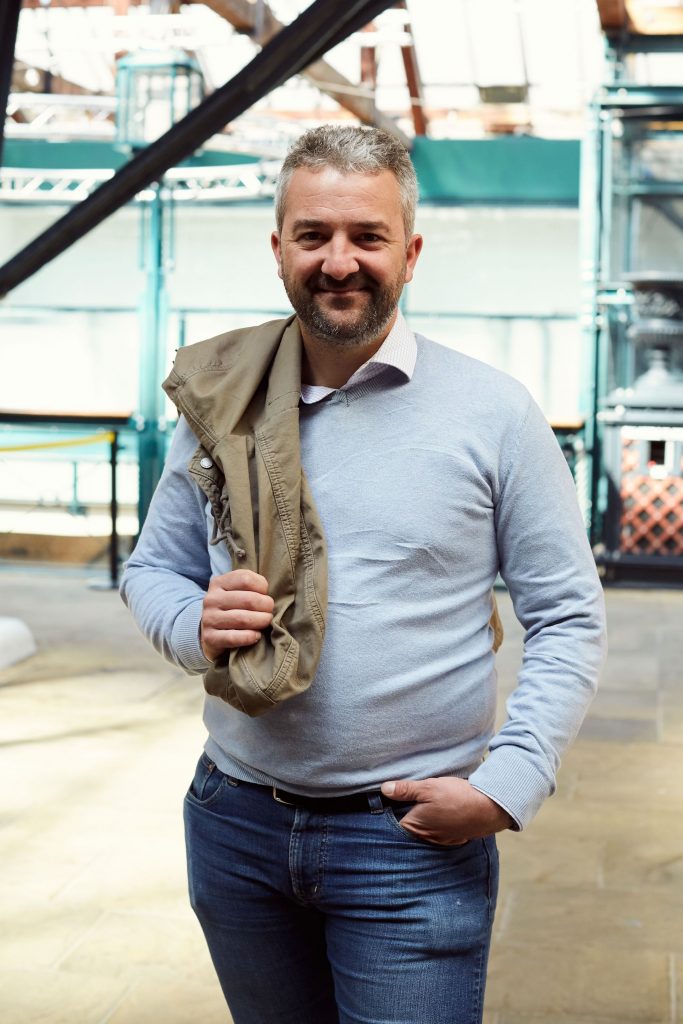 Alexandre Bain's passion for working the land was inspired by his grandfather who was a farmer. At 18 he decided to go to winemaking school in Beaune. He then worked for several different vignerons until he was finally able to buy a few hectares of vines in 2007. Alexandre tends his land biodynamically, works with horses (his horse is named Phenomène), and makes wines with minimal intervention. He further believes natural wine is the most authentic product of terroir and for this reason his terroir must not be altered by chemicals or by sulphites, which will obscure the hard work he does in the vineyard.
Alexandre Bain is more than mere winemaker; he is a market-gardener, beekeeper and farmer.
Planted on soils of mainly clay and limestone, his vines of Sauvignon Blanc span across 11 hectares of variegated clay and limestone soils. Alexandre's approach is to produce terroir-driven wines which express the domaine's unique parcels. When asked about his choices in terms of élevage, Alexandre explains that they are "depend on the wines' needs, but last at least 18 months".
Alex's philosophy is to protect the environment as much as he can. For him, natural wines are far from being just a trend, but rather a considered approach which he cares about enormously. He is a member of the Association for Natural Wines whose aim is to put forward a cahier des charges with a view to regulating the use of the term 'natural wine'. The criteria required to become a member of this association is very strict, with 15 steps.
Alexandre Bain is more than mere winemaker; he is a market-gardener, beekeeper and farmer. He promotes biodiversity in his vines by introducing fruit trees and beehives. The aim is to promote a diversity of species in the vineyard. He uses draft-horses to till the soils between his vines. A proponent of biodynamics, his wines are neither chaptalised, nor fined nor filtered, and the sole yeasts used are those naturally found on the grapes. He combines the best of ancestral methods of vinification with the use of modern tools to follow the progress of his wines during fermentation.
He would see himself as defending the traditions of appellation, but the notion of appellation has been so abused by tasting panels and bureaucratic bodies, that working in a traditional, environmentally sensitive – and natural – fashion is not recognised as "typical of the appellation." Alex is one of the few who growers who takes biodynamics seriously in Pouilly, and works diligently to restore the health of the soil through preparations and sprays. He works by hand in the vines, uses animal traction to prevent compaction of the soil. He harvests later than most, achieving physiological maturity in the grapes and higher sugar levels (also more colour in the skins). His yields, always manual – no machine harvesting here – are between 30-40% of the allowed rendement for Pouilly-Fumé. He does not use temperature control, fermentations are wild, long and ambient; the wine is not touched, there is full and natural malolactic conversion and no filtering (just natural settling). The wines spend around two years being nourished with their lees.
A couple of generations ago, Alex's approach would have been considered normal. In the monoculture that is Pouilly-Fumé and Sancerre, with bigger vineyards, more commercial demand, farming has been mechanised, alongside the means of wine production. The Sauvignon grape has been commercially profiled – so much so, that, as a vigneron, one can buy yeasts to give you specific flavour types, or, at very least use cultured yeasts and enzymes to control the vinification and obtain homogenous outcomes. Classic Pouilly-Fumé is now the result of early harvested grapes from (often) chemically-sprayed vines, machine picking, cold settling of must, sulphur, temperature-controlled ferments, added yeasts, blocked malo, filtration, fining and more sulphur. The fact that this may be norm does not negate Alex Bain's approach; rather it illustrates the vast difference between wine as a commodity, something designed in every way to be consistent (blandly so) versus a hand-crafted living liquid.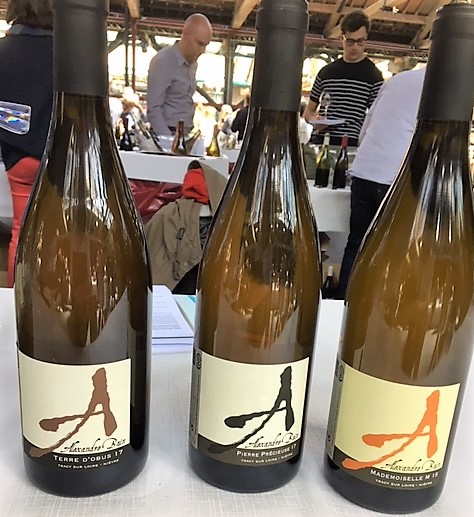 The Wines
Pierre Précieuse sees whole bunches of grapes gently pressed, the stems allowing the juice to run off the must very easily (by gravity). Fermentation takes five weeks normally, then the wine remains on its lees for a couple of years in tank, without stirring, until racking one month before bottling on a fruit day. No filtering or fining, just 10 mg of sulphur added before bottling.
Alexandre calls this wine "Pierre Précieuse", because it comes from grapes planted in a special parcel called 'Les Courtes Echines' (the short backs or the short spines), that is that is so crammed full of little limestone pebbles that Alexandre comments "you can hardly see the soil itself". These pebbles capture the sun's heat and release it in turn back to the enabling Alexandre to harvest fully-ripe and sometimes over-ripe grapes, giving the wines in turn their richness and depth. He comments "even though this Pouilly-Fumé is a cold region, thanks to these precious stones, my wines are "ensoleillés" (sunny) and "souriants" and gourmands.
Mademoiselle M is a stunner. This cuvée comes from Kimmeridgian limestone soils (marl with tiny oyster sediments), a richer and more structured soil. It is made without added sulphites and aged in used barrels for 18 months. Complex fruity aromas (citrus fruits, white fruit, exotic fruits) and terrific mineral notes. On the palate, the balance is perfect, without the exuberance of the nose, but, on the contrary, great finesse, superb minerality, breadth, freshness and very good length with a strong bitter end note.
All Alex's wines are textural, weaving together aromatics (three season's worth – from spring through summer to early autumn), spice and butter notes from the lees-maturation, and finishing on the complex cut of mineral salts.
2017 Terre d'Obus
2017 Pierre Precieuse
2015 Mademoiselle M
*
Interested in finding more about Alexandre Bain's wines? Contact us directly:
shop@lescaves.co.uk |  sales@lescaves.co.uk | 01483 538820