"Wine can of their wits the wise beguile, Make the sage frolic, and the serious smile" ~ Homer (the poet, not the Simpson).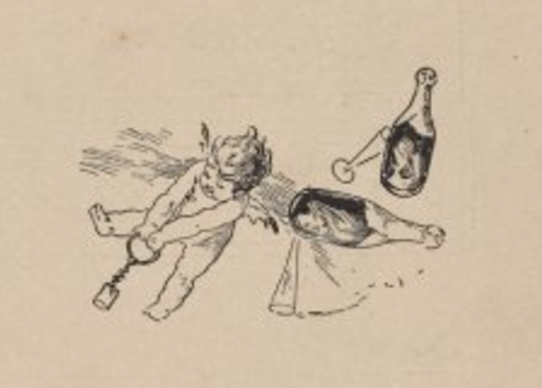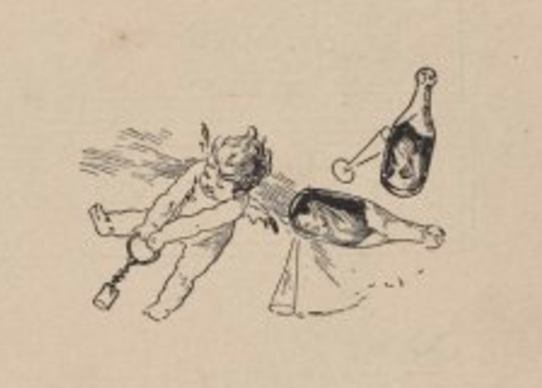 Wine has inspired beautiful poems, tracts of fine prose – whole books even. Considering that it is a catalyst for so creativity it seems odd that much of the humour of the current wine world resides in its very humourlessness. Let's see if we can squeeze a wry smile out these dry pips.
Unbearable triteness of bad writing
On most days, I do derive a perverse laugh from reading about wine. It is more an acerbic, acidic laugh at– not funny ha-ha, but more the gorblimey laughter of incredulity. What is it about the Brits and wine? You only have to walk into a supermarket or go into city centre bars to see that we don't have a grown-up relationship with booze. This is partly fostered by the larger drinks companies, but also by the giggly triteness, ingratiating reporting, bad writing and sometimes grotesque oversimplification of wine/drinks culture in both the trade and national press. Only recently there was an article in a national newspaper about sherry (still) having an image of being a drink that your grandmother might have squirrelled away in a cupboard for Christmas and medicinal purposes. Meanwhile, "UK retailer Majestic has attributed a surge in sales of Sherry to the rising popularity of the fortified wine among 'hipsters'", blared a headline in The Drinks Business the other day. Nuff said.
A prevailing editorial fear that wine may be perceived as an elitist drink, leads to a demand for writing pitched at lowest common denominator of understanding. The subject matter in articles is often equally ludicrous – far more importance is attached to celebrity endorsements, trends, rehashed gossip, relaunches of brands and godawful terrible ideas for new drinks than anything real such as farmers or winemakers, telling stories, providing context. This is gateway news, all mouth and no trousers, intending to give wine a bubblegum appeal.
What is it about the Brits and wine? You only have to walk into a supermarket or go into city centre bars to see that we don't have a grown-up relationship with booze.
And is there be anything more toe-curlingly awful than the coverage of wine on television? Marooned at the fag-end of Saturday & Sunday morning cooking shows it tends to comprise breathless pseudo-jolly studio-bound five-minute segments. Seeing first-class communicators reduced to babbling inanities is a saddening, maddening experience.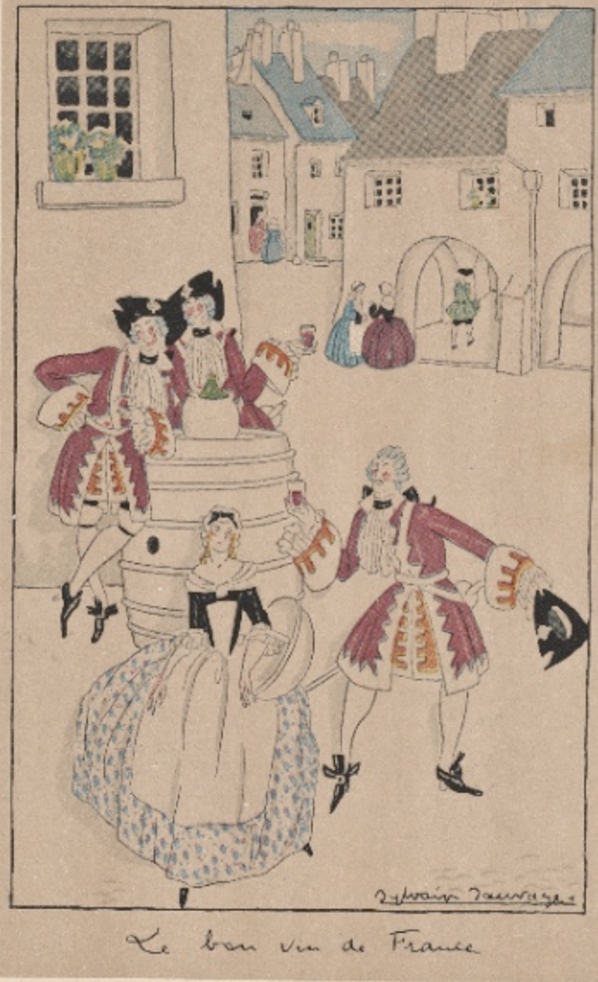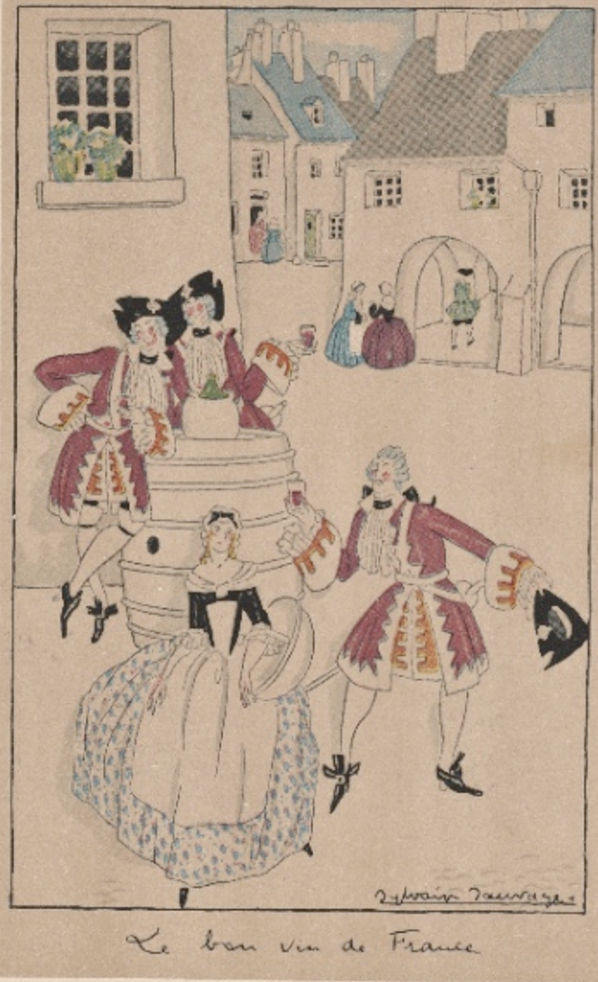 Mondovino and absurdity
Vanity, however, is humour-provoking. Jonathan Nossiter's wine documentary, Mondovino (2003), a kind of pasquinade of the rich mugwumps who live on the hill in their respective bubbles of self-aggrandisement, pricked the pomposity of the world of opinion-formers, flying winemakers and luxury brands (amongst others). The objects of the documentary presented huge lengths of rope to hang themselves. This self-contained world is rich in tropes and stewing its own vulgarity, proving that ego is indeed the most dangerous additive to wine. The wine world is nothing if not masonic. We saw what we already secretly knew existed – incestuous connections between critics, winemakers and luxury brands. Jonathan Nossiter may have had a political agenda, and could have presented a polemic, but instead he found subject matter teeming with potential ironic targets for his documentary and was able to let the rich tragi-comedy ensue.
Furious seriousness and the unbearable triteness of tasting notes
Applied humourlessness is also humorous. Which brings us to piousness and pomposity inherent in formal wine tasting. I have to smile when I witness professionals tasting with the furrowed brow of furious concentration, often writing screeds of tasting notes about wines that cost a couple of euros to produce. They raid the metaphorical alms-basket of faux wine-vocab – ne'er were so many berries plucked free of their origin to bring you a single tasting note. The merrier your berry, the more bewitching the note – marionberries, boysenberries (very popular), loganberries, Mary Berries, possibly even rowanberries if they were not too poisonous, might all clan together to make a beautiful tasting note compote. Jilly Goolden's wheelbarrows of ugli fruit may be a distant memory, but tasting notes have never been fruitier. Never has so much been written with "taffeta phrases, silken terms precise, Three-piled hyperboles, spruce affectation, figures pedantical" about industrial wines, as if copious words might fill the spiritual emptiness that the wine creates.
Wine Whimsy
Labels
Never judge a label by its wine
More effort (and artless art) may go into a label on a bottle of natural wine (particularly pet nats) than into the wine itself. Visual and verbal puns abound. The wines are meant to be fun, even iconoclastic – put a wine into a clear bottle and crown it with a cap, and let the joker have his way. This is to say certain wines are designed to make you smile.
Puns
Punning is rife in the wine world. Sometimes the puns are engaging, both verbally and visually, sometimes wilfully obscure, riddles wrapped in mysteries inside enigmas. It's the French who love the subtle story within the story, hence, Lard des Choix, Dynamitage, Bro-cool, Attention Mechant Chenin, In Cot We Trust, Cotes d'Amourschwihr and countless others.
The more thunderous punning is the parole of commercial wineries, the desire to create a memorable brand that will schtick in your head. One South African winery's schtick is variations on a goat. Yes, the Goats do Roam Wine Company, owned by Charles Back, produces labels with names such as Goats do Roam, Bored Doe and Goat-Roti. Only the French could take offence at this – and they duly did. Chacun à son goat. From the elusive to the effusive and the marketing phenomenon that is/was Fat Bastard. The only thing that is upsetting about this is that it was designed as a counter-cultural swipe against wine label obscurity, but that what stuck in the global consciousness was not the country or region of origin, but the very swollen girth of the brand.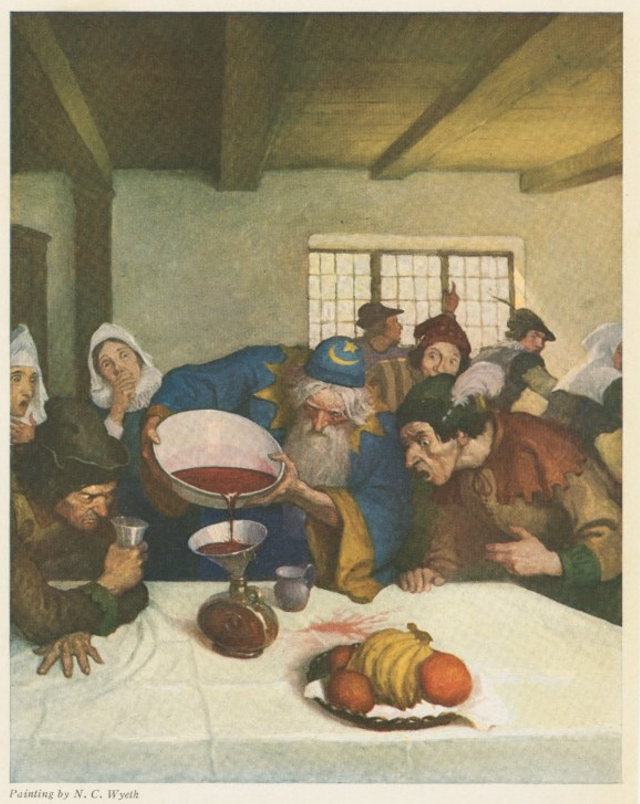 Self-deprecation is another tactic used to punt wine. Cooper's Creek produces a Sauvignon blanc called Cat's Pee on a Gooseberry Bush which has sold rather well. Those marketing the wine want you to remember the name. Like the joke you've heard before, it is not as funny the second time around. And by the umpteenth time, it is effortlessly and exponentially tiresome.
The man with the ultimate verbal plan was the Rhone Ranger de ses jours, Randall Grahm, whose playful oeno-culturo-philosophico punditry on the Bonny Doon vineyard labels gave his wines a serio-comic intellectual narrative. Le Cigare Volant (the wine that the word homage was invented for) recalled the resolution passed by the village council of Châteauneuf-du-Pape in 1954, forbidding the landing of flying saucers in the region's vineyards. And who can forget the Critique of Pure Riesling? I sure kant!
Randall also bequeathed us his Rhyme of the Ancient Marsanner, and a whole bunch of other word play to which I reply:
It was the ancient mariner
He stoppeth one in three
He looked me up, he looked me down
And then he said to me
I've scoured across the seven seas
I've hunted high and low
To source new grape varieties
To enter in a show
So, bring forth a glass of Ischian wine
To slake my salty thirst
Quick! A tumbler of Biancolella, good fellow –
My albatross is about to burst!
Here are my homages to Randall. Sometimes ideas flow from wine, sometimes wine flows from ideas. Bonny Doon is the classic case of where UC Davis and Berkeley meet in the centrifuge of one person's imagination.
Bonny Doon – Critique of Pure Raisins
New Releases from our favourite Monsieur Grahm:
Viva Las Vega – An hommage to a certain Ribera del Duero
Beka'a's Douzaine – Thirteen grape varieties in a Levantine mish-mash
Le Caber-net – a departure into the virtual world of Californian wine making
Mass of Dumbass Gastank – A concoction of umpteen library grape varieties fermented together in an old jalopy in Rand's garage and awarded his special "Van to Pay" mark.
D.O.C of the Bay – Part of Grahm's "What's Up d'Oc" range.
Art of d'Oc-ness range – with another southern French label called "Le Terroir! Le Terroir!"
Gestalt-traminer – Finally, a Gewurz which is more than the sum of its parts
Slow Furmint – In his most ambitious effort to date Randall uses a helicopter to lower Hungary's finest grapes into a dormant volcano to be dried in suspended raffia baskets. Aszu were Mr Grahm!
Il Mastrobaturo – A naughty blend of Catarratto, Falanghina, and Greco di Tufo.
Que Syrah-Syrah – Damn someone's already doing that one!
Rime Without Riesling – An eiswein made from the quixotic Muller Thurgau.
The Vulture Has Landed – Finally, he's made his version of Aglianico
Saint Frog's Ass Est Ici – A purer than pure wine made with the humble grapes rejected by John Williams at Frog's Leap Winery in a Frogciscan monastery.
Nerello Cappuccino – a hot frothy liqueur drink. Not to be confused with…
Frappatocino – chilled cherry-flavoured liqueur coffee drink poured over real Ragusan rocks.
Zero Mistelle – What all the best Producers make? Randy also makes some cracking Thoreau de Vie designed to render anyone civilly disobedient for life.
L'Ironie– Randy whips up some Fer Servadou from his Gaillac-influenced vineyard Toulouse Le Plot
Cabernose-Syranez – Featuring the crossed noses of Saint Eloi de Durrbach. Randy's travails with a Trevallon blend come to fruition. The Cabernet grapes, you can tell, come from Bergerac. Great with Serrano Ham. For once Randy admits he's lost for swords…
That's enough incestuous wine references – Ed.
Wine Satire
There is ever such a lot of wine writing. Some readable. The flatliner articles commissioned by newspapers and magazines sadly leave little or no room for personal opinion. The industry is far too tight to be self-critical.
Satire can be written into very events around us. The Olivier Cousin saga (a tale of AOC blundering around and carrying an oversize stick) – a subject ripe for a movie, surely – is a case in point, in that one doesn't need to gild the facts to elicit the incredulous laughs.
If you can't laugh at the people laughing at you, who can you laugh at? But first you need to be able to laugh at yourself.
Satire is tricky to sustain, as keeping a straight tone is an essential ingredient of its effectiveness. Political satire holds a mirror to the world around us and encourages us to see the absurdity of people and institutions, whereas wine satire often seems to be self-indulgent, a ramshackle collection of in-jokes designed to appeal to a coterie of readers. However, wine satire can have a more universal application, allowing us to poke fun at institutions (bumbling bureaucracy) and human foibles such as gullibility, offensiveness, pomposity and illogicality. The satirist may poke fun, for example, at the ridiculousness of the histrionic straw man arguments about natural wine which are presented under the guise of pure reason, but turn out to be constructed on the loosest (and most superficial) foundations. (Here and here are a few of our own attempts at satirical fun-poking.)
Other areas ripe for satire include wine scoring, snobbery, pretention, wine tastings (and the act of tasting wine) and the perverse rules that penalise those growers and winemakers who either want to be innovative or would like to defend cultural heritage.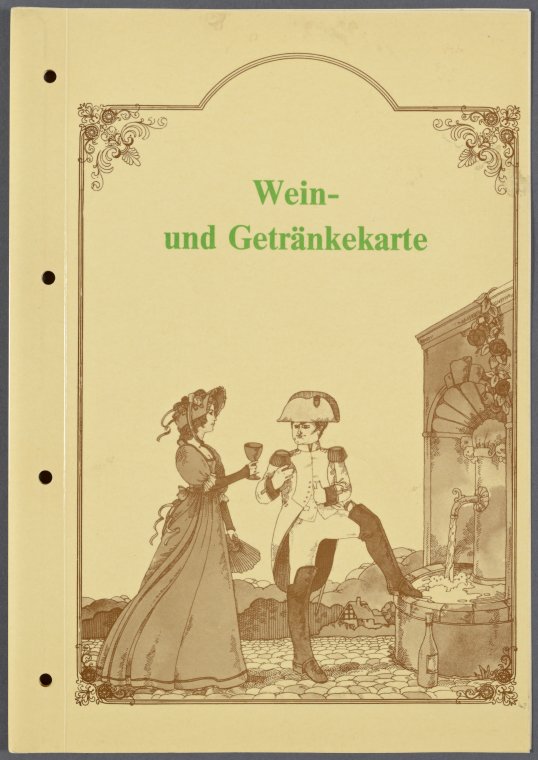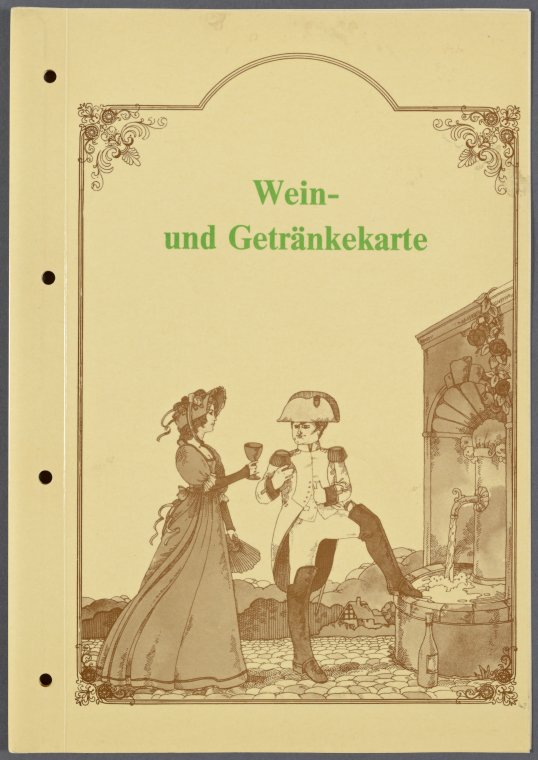 And finally…
One of the reasons why I love Michel Tolmer's Mimi, Fifi and Glouglou cartoon strips is that they affectionately parody the world that I inhabit. It is human frailty (vanity and insecurity) that is being exposed, and whether we are natural wine aficionados or love art to an unhealthy degree, we are ripe to be taken down a peg or three.
If you can't laugh at the people laughing at you, who can you laugh at? But first you need to be able to laugh at yourself.