This is a follow up to the recent Q & A with Ben Walgate of Tillingham (which is the name of Ben's nascent wine project in East Sussex).
Outside of the house in Peasmarsh, East Sussex that Ben Walgate is about to move into, there is a wild vine. This year it has yielded a surprisingly big crop of, as yet unidentified, red grapes. Its unruly fruitfulness seems somehow symbolic of the wine adventure that Ben is embarking on, a mixture of detailed planning and last-minute improvisation.
The hub of the project, a house and various outbuildings, is situated off a winding lane, amidst fields and copses on a slope leading town to the Tillingham River which meanders down to Rye. Ben's plan is to plant a vineyard next to a winery, and bring in ancillary income eventually by means of renting out accommodation, opening a restaurant, conducting wine tours and generally revitalising the remainder of the farm (some 70 acres in total).
The home vineyard is a work in progress. Organic compost has been applied to five acres of former pasture, cover crops – radish, mustard and vetch have been sown, and the headlands and surrounding areas have been planted with a mix of rye and clover to help with soil structure, whilst sheep will be introduced into these areas in the spring, and the first biodynamic prep (500) has already been applied in order to engender greater microbial life in the soil.
"Getting the soil food web working is a top priority, using biodynamic preps and having started our own compost making, using the discarded grapes etc from the winery, will all help switch on the microbes!"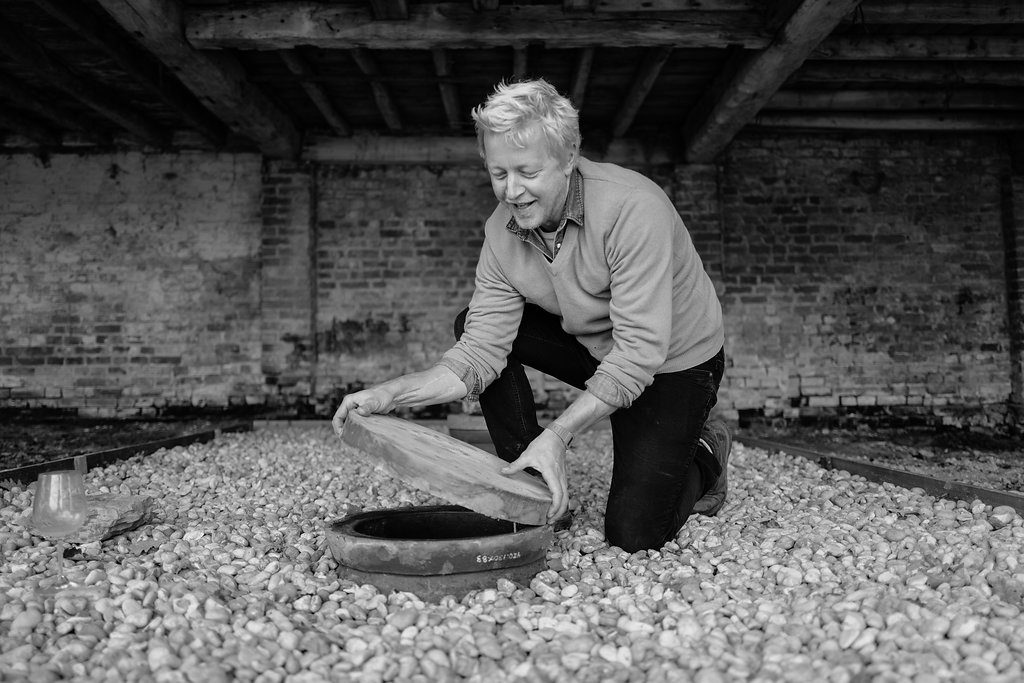 Next year the various vine varieties will be planted in three different blocks, so as to get a feel for each distinct terroir before further planting. These varieties will include Ortega, Siegerebe, Bacchus with Gamay with low-yielding Pinot Noir and Chardonnay in the warmer spots. The vines will be predominantly south-facing, which is ideal, as it allows for an even distribution of sunlight each side of the canopy. Ben will also plant one south-east facing site in May 2018.
It will be 2020 before these vines yield usable grapes (all being well). In the meantime, Ben will continue to source from local vine growers. His interest in biodynamics, inspired by a tour of Burgundy, galvanised a desire to work according to natural precepts in the winery, and a conversation with John Wurdeman of Pheasant's Tears at the 2017 Real Wine Fair in London, spurred Ben to order two qvevri from Georgia in which he would be able to ferment some wine. After the terracotta pots (one 200-litre, the other 400-litre) were delivered to the farm – the day before harvest – they were buried in holes excavated in the ground with a micro-digger, under an oast house adjacent to the main winery building.
The ground around the buried qvevri was strewn with shingle from Dungeness; the vessels themselves topped with oak lids, and subsequently sealed to the lip of the jars with damp clay.
Ben removes the lid of the larger of the two qvevri, and we peer into its mouth. He plunges his wine thief through the thick cap of brownish-green skins, draws out some turbid yellow liquid and decants it into our waiting glasses. The wine is cool and earthy with a gentle clasp of tannin, brimming with vitality. It tastes of the earth. Simply delicious.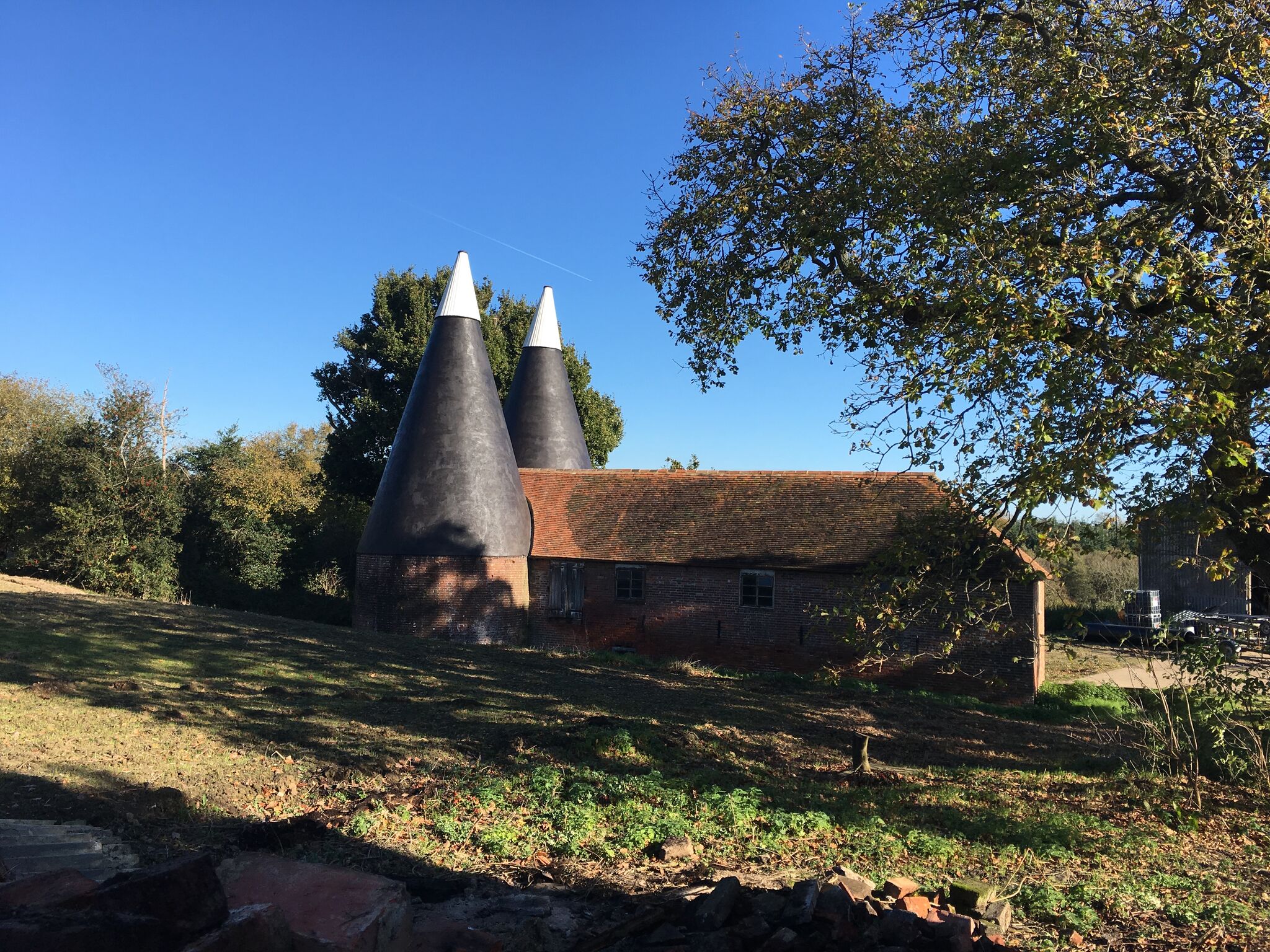 Ben explains: "We destemmed [the Ortega grapes] into 500L vats and blanketed with CO2 before covering. Every morning and evening I would do punchdowns, barefoot. Before blanketing and putting the lids back on, I started pressing after 4 days with a 250L vertical basket press. The pressed juice was then split into thirds, one third to barrel, a third to stainless steel and the final third to qvevri. The qvevri was filled with 15% unpressed skins prior to filling with juice. The ferments all began naturally about a day after pressing. No sulphur was added at any point, and to this day has not been added."
Finally, we taste Ben's Pet Nat, a blend of Dornfelder and Ortega with some unfermented Pinot Noir added to complete the Pet Nat is a single fermentation. The combination works extremely well. Ben had sourced some "lovely Dornfelder" from a local vineyard and originally hoped to make a red in qvevri, but with the grape acids too high he decided it would be better suited for a pet nat.
"I loved the Ortega so much I thought it would be a nice addition to the Dornfelder. By the time bottles arrived and we were ready to bottle the pet nat the Dornfelder and Ortega (which were early) had fermented to dryness, the last grapes to come in were Pinot Noir for sparkling, and as this ferment was still ticking along, I incorporated a portion of this to give the 'pet' back to the 'nat'!"
The Ortega provides excellent aromatics, the red grapes in the blend more substance. Overall, the wine exhibits vinosity, as well as drinkability. The bubbles are soft, the colour dark-pink, and the exuberant aromas of wild strawberry, pink grapefruit, lychee lead to a juicy-peachy mouthfeel with a refreshing aftertaste and a touch of soda sweetness (the wine is still fermenting).
And the number of bottles produced of this fizzy beast? 667!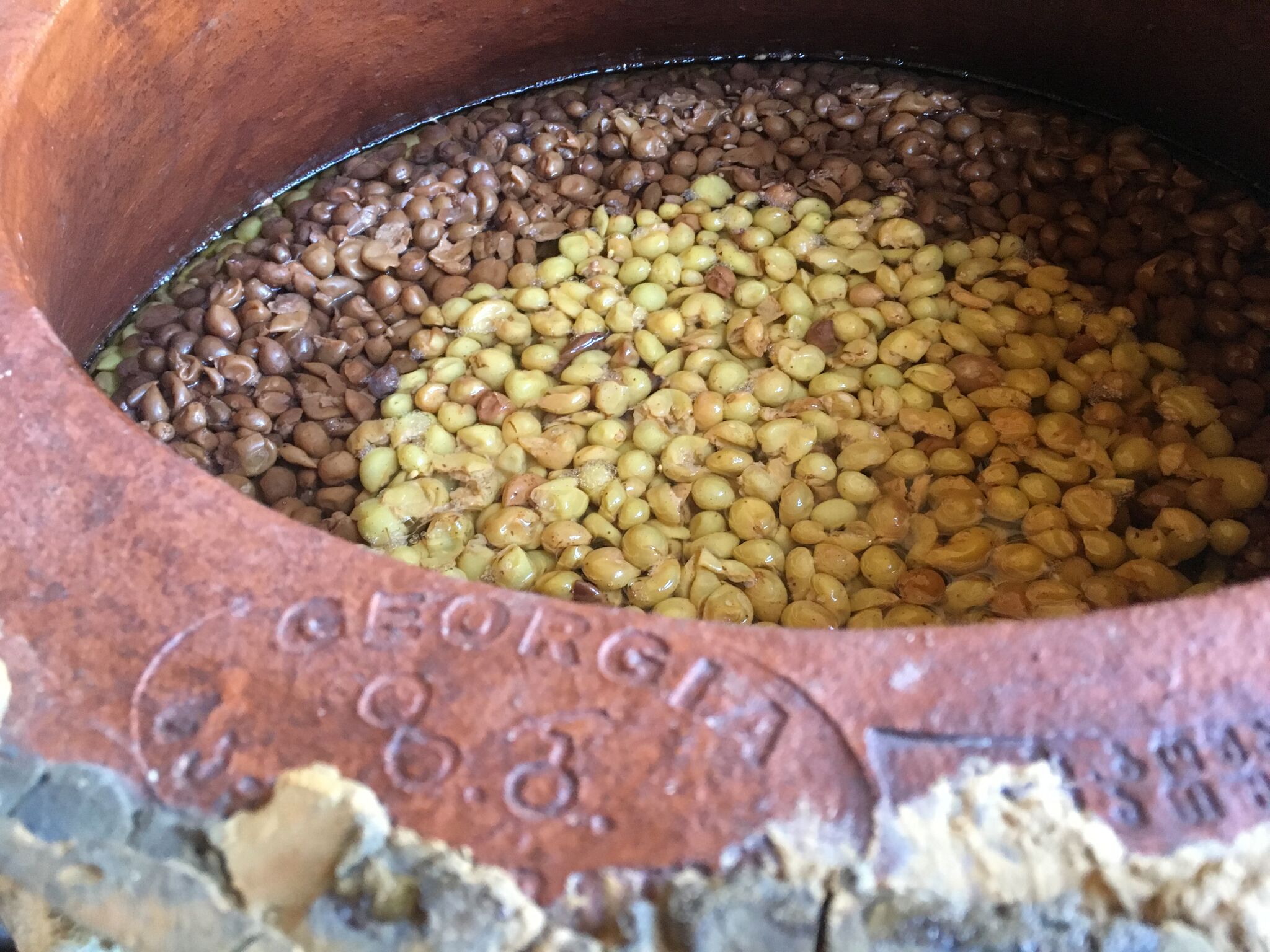 There are only a handful of vineyards in England that are farmed organically, and even fewer producers making quality wines using native yeasts and low intervention in the winery. Will Davenport in Rotherfield, East Sussex; Tim Phillips at Charlie Herring Wines in Hampshire and Ancre Hill Wines in Monmouth are amongst the few adopting a whole-hearted natural approach in the way they work. Ben Walgate is on a steep learning curve and the fruit from his biodynamic vineyards is a few years from coming into play, but, on the basis of an initial tank/qvevri sample tasting, it looks like he also will be making some first-class artisan natural wines.
Interested in finding out more about any of the wines featured? Buy online here or contact us directly…
Retail: shop@lescaves.co.uk / 01483 554750