Ben Walgate is currently making natural wines in Georgian qvevri on his farm in East Sussex. We ask him about his journey to the amber side and what the future holds for him and for English wine.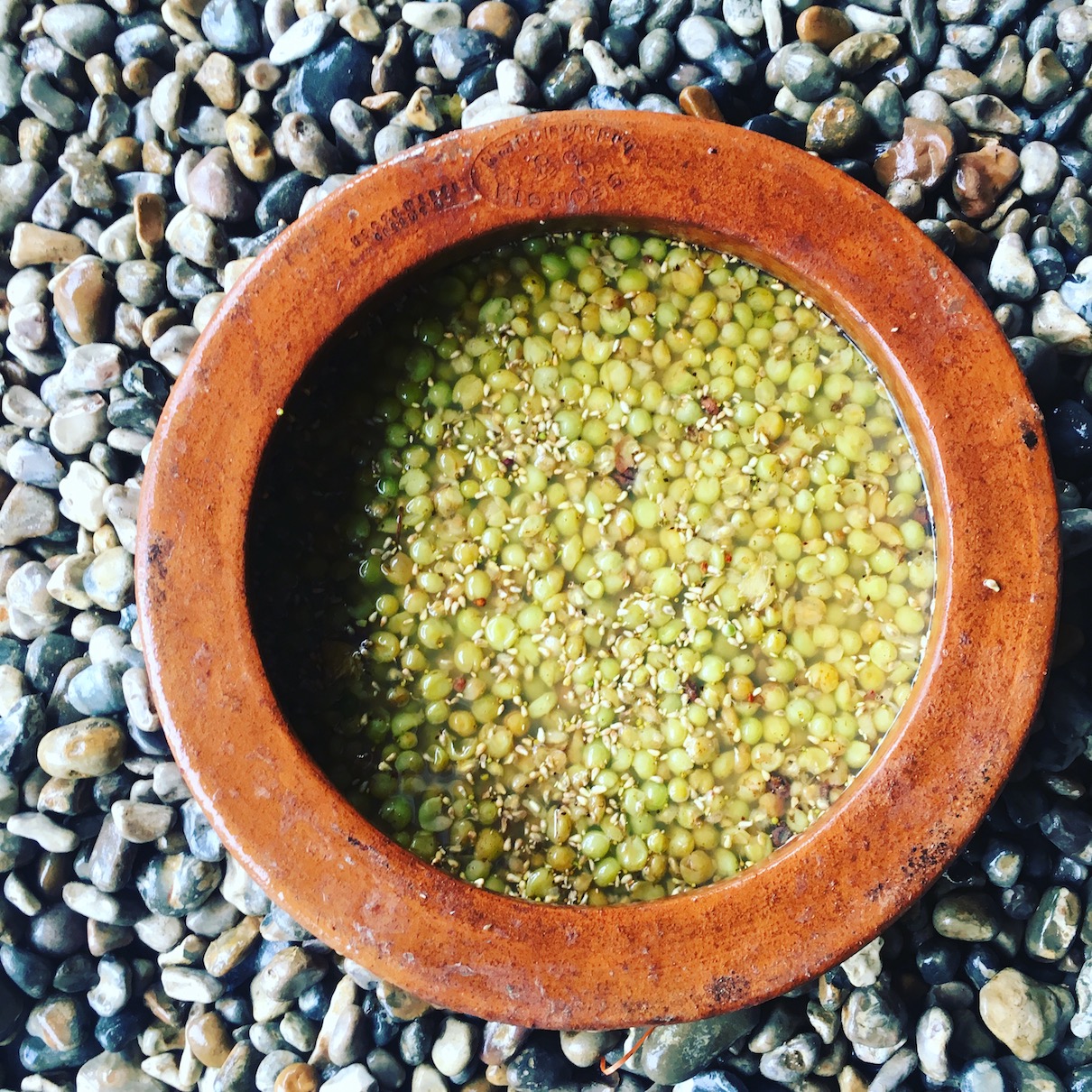 Tell us a bit about yourself and your background in wine?
I grew up on a farm on the Lincolnshire Wolds; it was a beautiful place to grow up. From a young age, I was involved in everyday farming activities such as tending livestock and driving tractors. The expansiveness of rural life and its peacefulness have always captivated me, and have been a big influence on the way I think.
I felt instantly at home when I visited my first vineyard in Burgundy, aged 22. I knew immediately that I wanted to be involved in wine, and that I wanted to be a part of this world. Interestingly, the grower I visited then is now certified biodynamic, and this is where my interest in farming naturally derived. After this experience, I worked in various parts of the wine trade, including winemaking and vineyard management and I set up my own business importing and selling wine. The goal though, was always to realise the original dream, that is owning and operating a small farm with a vineyard at the core of the enterprise.
You did a course at Plumpton College? What was that like?
Back in 2004 the wine facilities at Plumpton were basic to say the least; a portakabin, a milking parlour for a winery, and some vineyards! It was fun though, and a lot of my alumni from that time have gone on to do brilliant things, in England, and overseas. It's unrecognisable now, and a great success.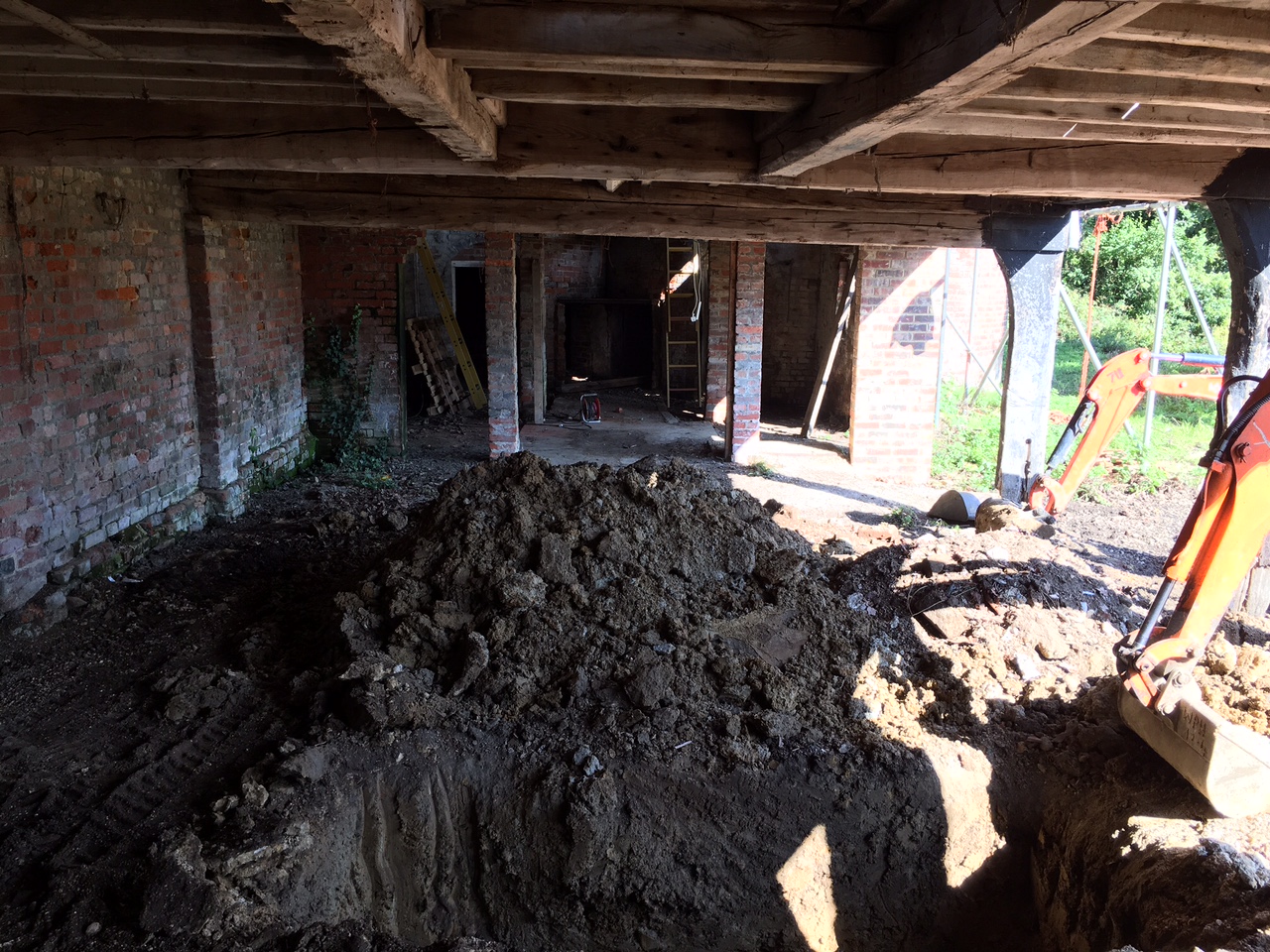 What were your responsibilities at Gusbourne Estate?
I was officially the CEO, and as we were still at a relatively early stage of development, there was a lot of multitasking. When I first started advising the group in 2010, we were looking to create a relatively small vineyard along the lines of what I'm starting now. Over the years it grew and grew, as did my role. Gusbourne is now one of the top sparkling wine producers in the UK, and I am very proud to have been a part of it.
What do you think of the English wine scene at the moment? Is the general quality of farming good enough to produce convincing and delicious still wines?
It's an exciting time for English wine, though I'm concerned that there is not enough diversity, and that the industry is far too fixated with sparkling wine: the vast majority of what is being produced is basically champagne, but there isn't the range of styles or approaches that we see in champagne. The extraordinary amount of capital required to set up is a barrier to entry, and seems to lead to a more risk-averse ethos.
I also feel that there isn't enough interesting terroir being farmed, or if it is interesting, then it's being farmed in such a way that the sense of terroir isn't emerging in the wine itself. Since it's possible to produce very acceptable traditional method sparkling wines on ordinary sites, farmed in an ordinary way, the prevailing view seems to be, 'why try harder?'
Till now there have been some beautiful English wines, but that has come more through long lees ageing, or atypical vintages, rather than as a result of great terroir, natural farming or minimum-intervention winemaking. You will find occasional examples of still wines that are excellent and there is undoubtedly potential to do better.
Is it possible to grow sufficiently-ripe grapes in the English climate to make quality wines?
Site selection is so important in England. Quality sparkling wines can be made on the best locations. Given our long growing season, with the right varieties – and the right approach – we have the potential to produce sensational still wines, with real perfume and elegance.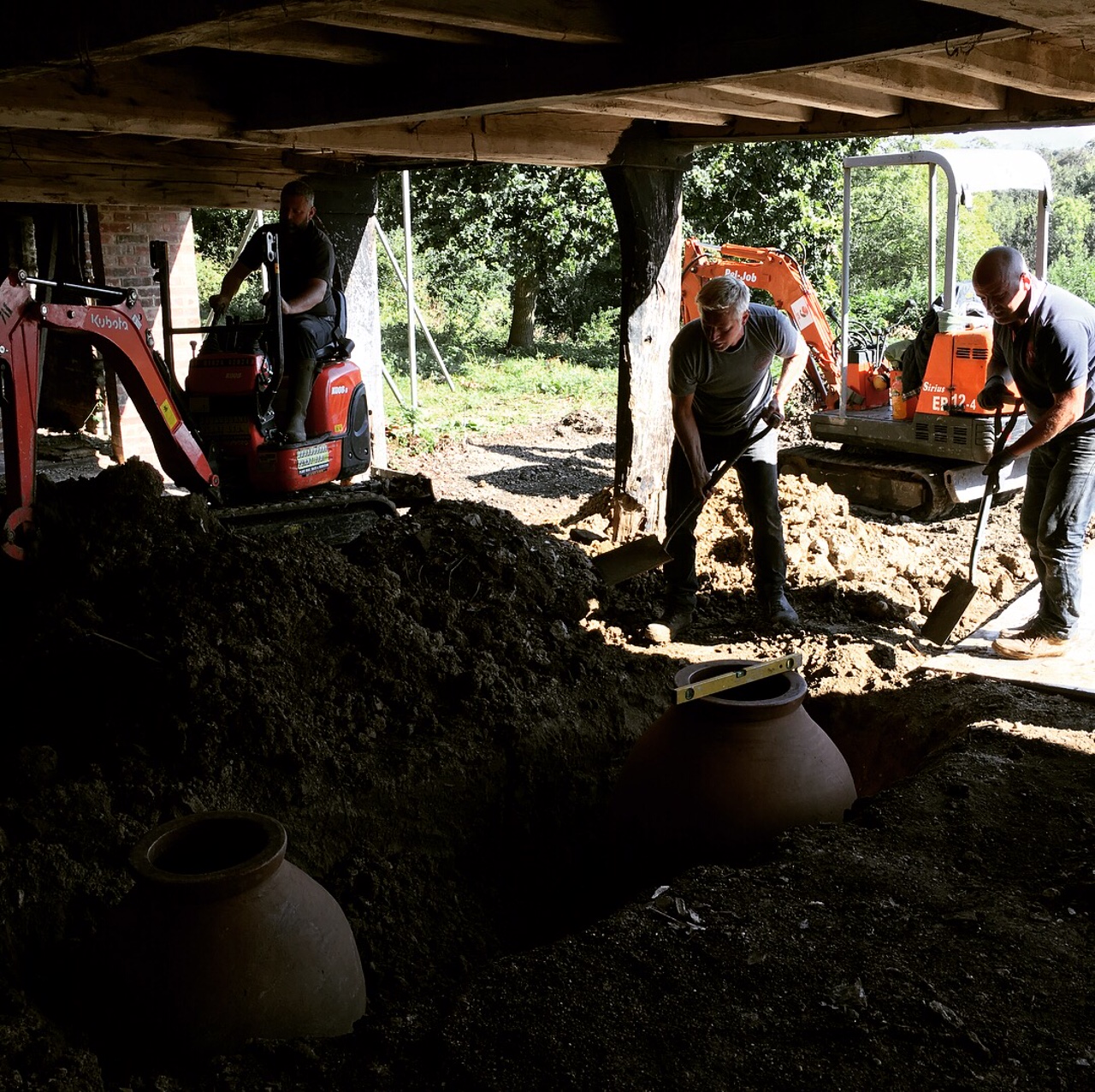 Are vines generally planted on the right soils, slopes, aspect in England? Or are the grapes being used as a means to an end?
As per my observations above there are a lot of vineyards which are a means to an end, or have been planted with convenience preceding quality. Having said that, the [English Wine] industry has received huge investment, and some great sites are now being planted.
What inspired you to start to make your own wine?
I've always been at my happiest when making things. Wine, like great food, can give so much pleasure. To get that right is very gratifying. On another level, the ability to communicate terroir, to capture a sense of place, a whiff of time and intention, has always struck a chord with me. To be a part of a year in a place, to work in rhythm with the seasons, and to be tuned in to the energy of a place – and that be manifest in a glass – is an intoxicating prospect.
When did you want to make a natural wine?
Tasting natural wine back in the early noughties really piqued my interest, to the point where I got on a plane and spent three months travelling around Europe, visiting natural and biodynamic producers. It was not only the wine, but also the people, and the approach, that appealed.
Where do the grapes come from for this project?
I've started work on the land on the farm in preparation for planting next May. So far, we've applied lots of compost and horn manure, after sowing a cover crop of mustard, vetch and radish. For the current harvest, and until the vineyards here come into production, I am working closely with a few local growers.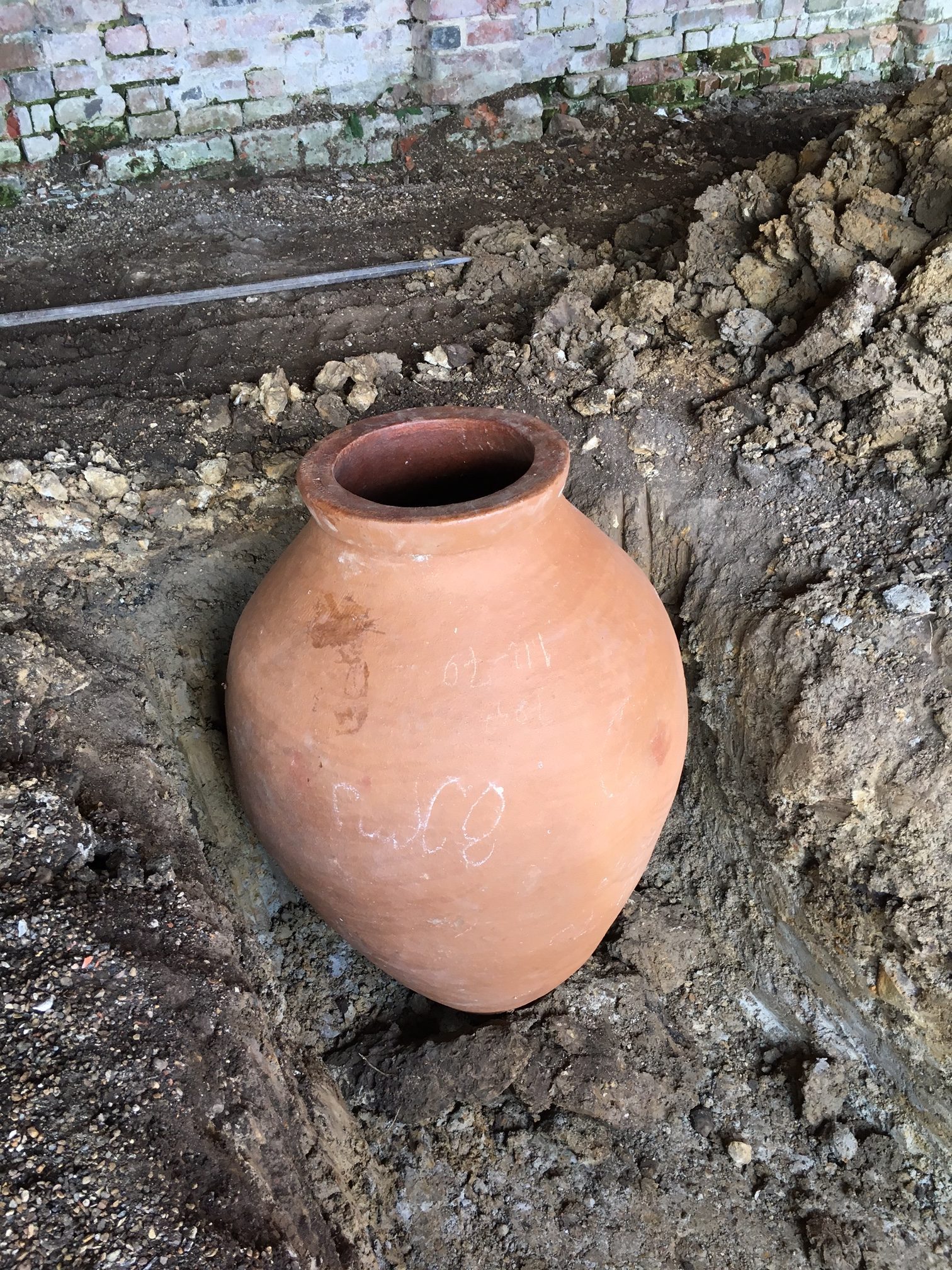 Tell us about the Georgian qvevri. Why did you want to use them for the winemaking? What is their capacity?
I tried the Pheasant's Tears wines earlier this year, and was really impressed. I also read Alice Feiring's book on Georgian wine, For The Love of Wine, and the ideas intrigued me. 8,000 years of wine history and an amazing tradition of artisan natural winemaking! I was lucky enough to meet John Wurdeman at the Real Wine Fair, and he was extremely encouraging, so, to dip my toe in, I bought a 400 and a 200 litre qvevri, which arrived the same day that we picked the grapes!
Where did you bury them? How did you do it? Will they be covered?
They were buried (rather quickly) under what was a derelict oast house. They're in an open-sided cart shed. The first floor used to be where they would lay the long strands of hops on the floor for drying. There are no hops on the farm these days, but I hope to use the oast house as a qvevri cellar and a tisanery, a place to prepare and store the biodynamic and other preps that we will produce on the farm.
We dug a trench with a mini excavator, then rolled the qvevri into the trench, and back-filled with earth and sand. I then dressed the ground around the qvevri with shingle from the local beach. The qvevri were subsequently covered with thick oak lids that I picked up from the sawmill up the road.
Which grape varieties have you chosen, and why? What properties do they have that would make them appropriate for this style of winemaking?
I used Ortega, because it's a variety I really like. It's aromatic, and we can ripen it really well here. Our grapes aren't going to be like Georgian grapes, and my big worry when choosing the variety for a skin-contact wine is having too high acidity and not picking up unripe tannins or flavours in the wine.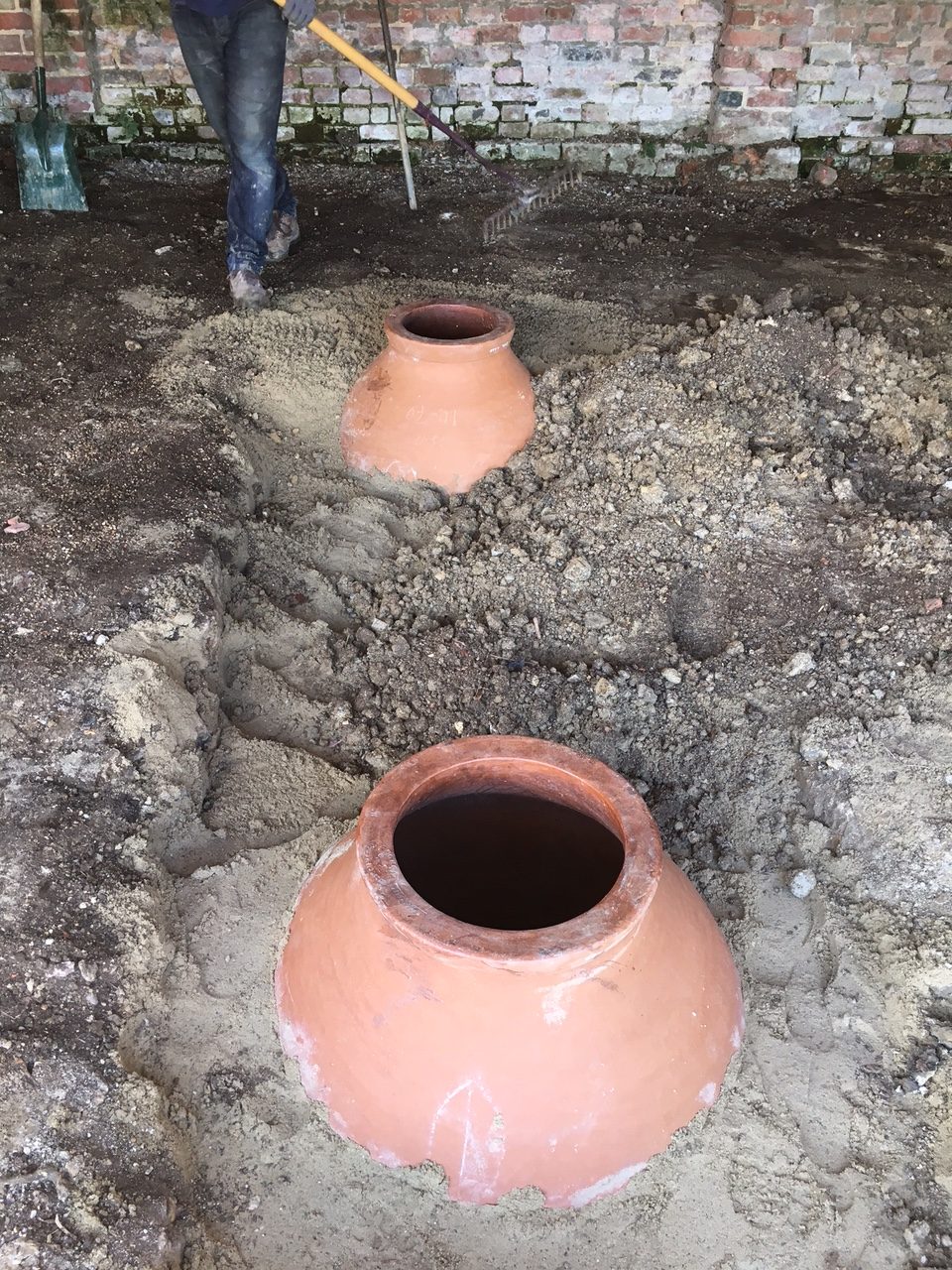 Are you planting your own vines in the future?
5 acres or so going in next year and up to 30 acres are plantable across the 70 acres here.
Tell us the winemaking process? Do you destem/use whole bunches/crush the berries first? Skin contact/maceration?
I'm making a number of different styles, but I'll just refer to the qvevri wine for the time being. I wanted to get as much flavour out of the Ortega fruit as possible, so I destemmed and crushed, then foot trod twice a day for 4 days. I then pressed the juice off its skins. I kept some un-pressed skins back and filled the qvevri about a fifth-full with skins and the rest with juice.
Is the ferment going to be a natural one (using native yeasts)? What are the possible problems that you might encounter?
All the ferments have been natural. I was worried that, as there had been no winemaking here previously, there might not be enough yeast around. The first ferment took four days to start, after which they have tended to kick in in the first 24 hours.
Presumably the wines will undergo a natural malolactic conversion?
I'm leaving the qvevri wines to find their own way. With an acidity of 8 g/l it would be nice if it did (undergo malo), but if it doesn't, it will still be fine. I have some chardonnay with a total acidity of 15 g/l which I have inoculated that with some malo bacteria as I was conscious of the need to get it through while the wine was still warm.
Will you add anything at all?
You don't need any additions with good clean fruit from healthy vines. It's a sad state of affairs that additions are the norm. These additions and the inevitably of further additions once you intervene, are so entrenched in modern winemaking, that to opt out might be viewed as being negligent, or at best, cavalier.
Where it suits the style and the ageing potential of the wine I will add a small amount of sulphur at bottling on some of my finished wines.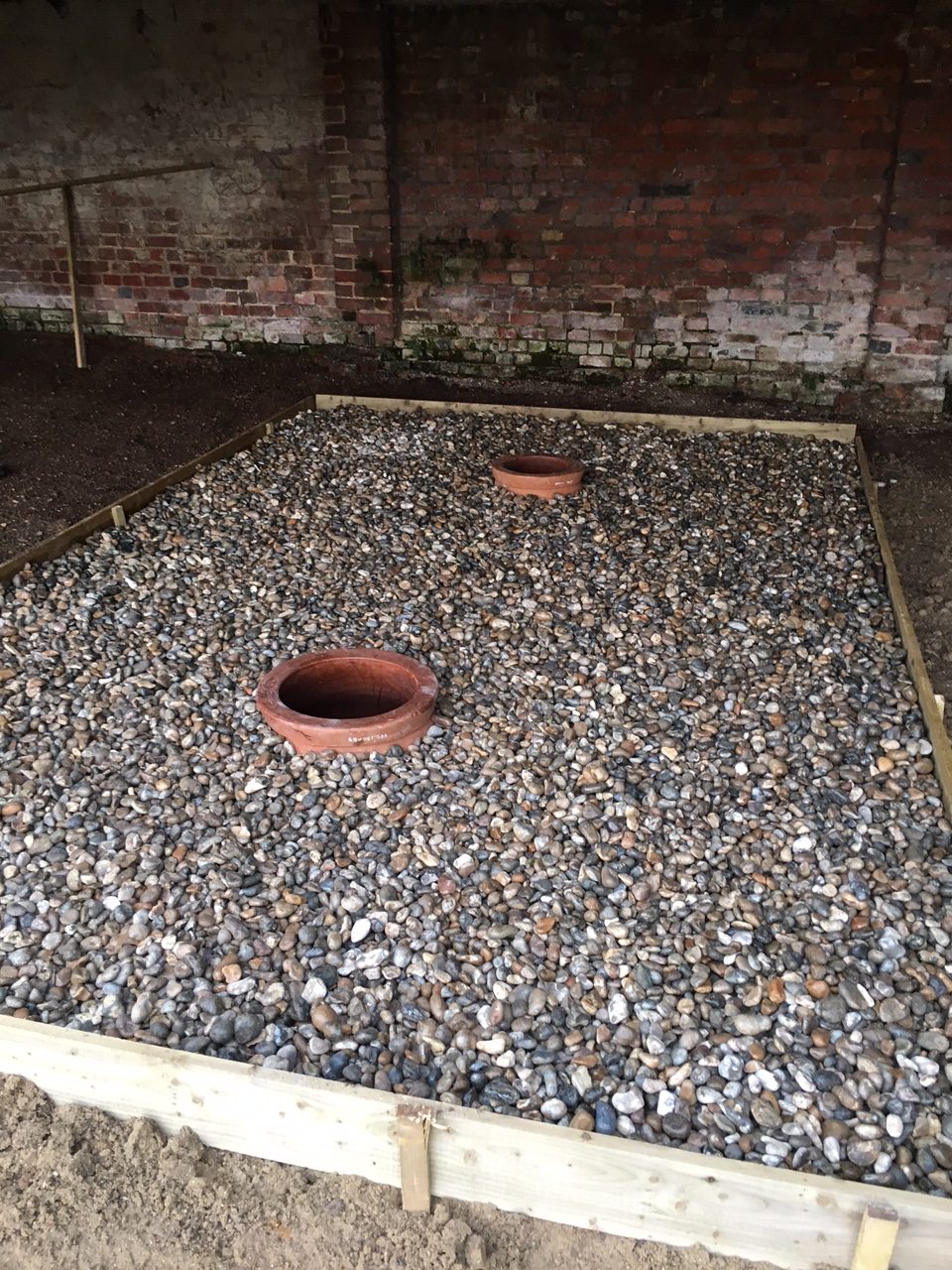 When the fermentation is finished will you rack the juice into another vessel?
Yep, again depends on style, but generally to aid clarification, and if there are any off odours coming from the lees, then I will rack.
What else do you have in your winery (tanks, barrels etc)? What do you use them for/what will you use them for?
I have some lovely used burgundy barrels and some stainless tanks. The qvevri though have been a revelation so far, and I would like to do more: the wine has just about made itself. It's delish, and I have a really good feeling about it.
I love barrels, each one has its own thing going on, and I love the feel and the look of them. I struggle with stainless steel. It's convenient, but as a medium for fermenting and storing wine in, it's my least favourite vessel. I hope as the winery develops I will be able to move away from steel altogether.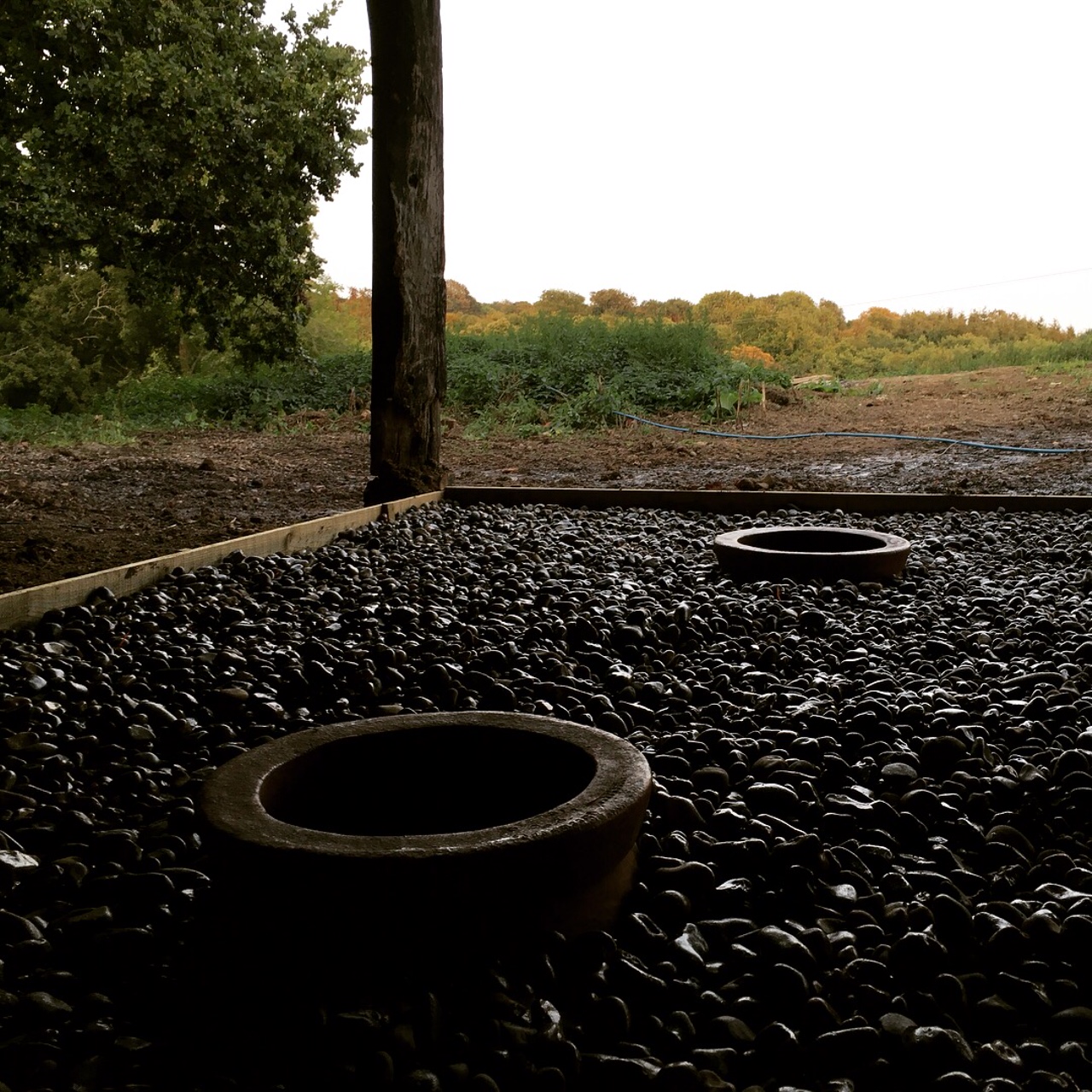 When do you think you might bottle the wines? Will you filter/fine them or leave them to be?
I'm just about to bottle a pink pet nat – just a few hundred bottles. After that, in the spring, I will take a look at the qvevri wines. There will also be a rosé and a white. No fining, but I might run the latter two through a coarse filter – I'll decide on that nearer the time.
How many bottles of each wine will be made?
Hundreds, not thousands. I want to start small and see how it goes. Also, I have a lot to learn and I want to find what works best for me (and for the wines!) and align that with the way we want to farm. It's the start of a big journey!
Tell us about any other plans/projects for the near future.
Grape growing and winemaking are part of the story, but not the whole of it. We have 70 acres in a wonderful location with range of farm buildings. We will farm livestock, we're currently looking at agro-forestry, and tourism will play its part. We've just submitted planning to create accommodation and some spaces for wine tours, education, and most importantly, having fun!