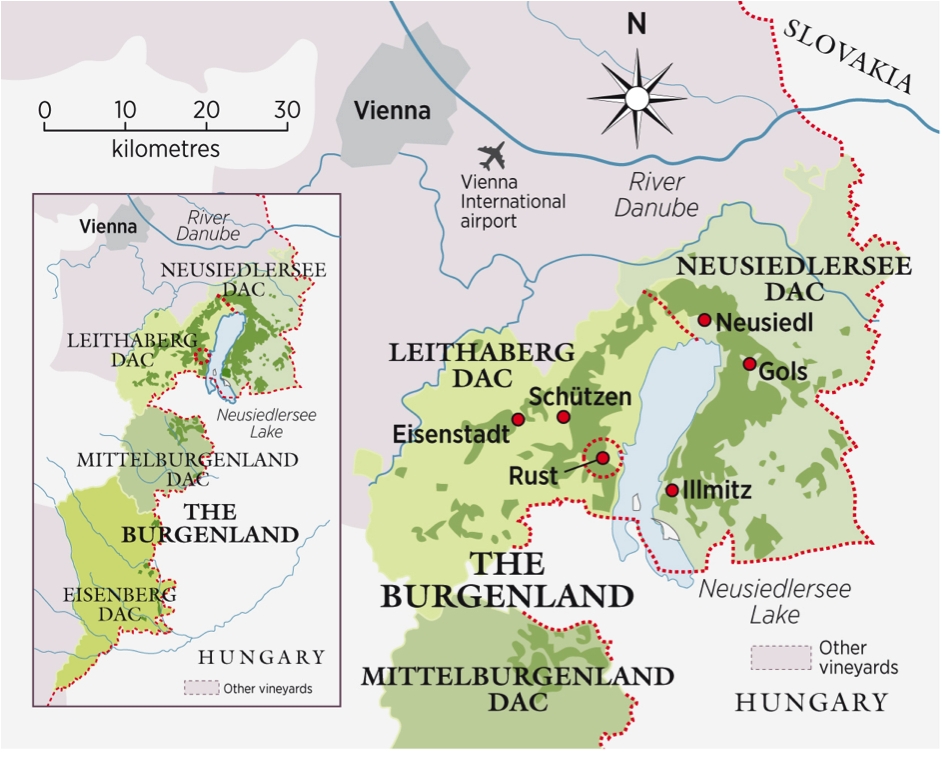 Burgenland lies around 35 minutes' drive south east of Vienna and is divided into three broad regions: Neusiedlersee, Leithaberg and Mittelburgenland. We spent most of our recent trip in the former DAC region, visiting growers in the towns of Gols, Illmitz and Pamhagen. Grapes from these regions here benefit from the close proximity of Lake Neusiedl, whose huge surface functions as a reservoir which stores the warmth of the more-than-average sunshine hours and releases it during the night. This climate guarantees reliability for the desired ripeness of red wine grapes, in particular. The vineyards are also affected by the warm Pannonian climate with winds blowing off the plains of Hungary which, combined with the deep loamy soils, tends to result in powerful wines. Elsewhere, there are pockets of limestone, particularly in Leithaberg, which tends to produce wines with more focused acidity, and further south one may also find schistous soils which brings still different accents to the wines.
Biodynamics, ecological responsibility and sustainable farming is the key to the revival of Burgenland's reputation. Much more than in other agricultural sectors, the focus does not only lie on ecology, and thus the conservation of natural resources and the respectful handling of landscape and soil, but particularly on quality. As many winegrowers are nowadays convinced, only wine-growing in close touch with nature will finally make it possible to further increase character, individuality and bottle a wine which emphasizes its terroir and regional character.
Biodynamics, ecological responsibility and sustainable farming is the key to the revival of Burgenland's reputation.
On our trip to this region we visited Andreas Gsellmann, Judith Beck, Claus Preisinger, Michael Andert, Christian Tschida and Franz Weninger and tasted some remarkable wines. Burgenland, it should be remembered, was at the heart of the Austrian wine scandal of 1985; now it is a great wine-producing region with innovative growers, pushing the boundaries. Blaufrankisch and Saint-Laurent are local specialities; the ubiquitous Zweigelt usually features as well – in its own right and in blends. Pinot Noir is much appreciated by many of the growers, and the results are surprisingly good. White grapes include Weissburgunder, Welschriesling, Gruner Veltliner, Chardonnay, Neuburger and Rulander (aka Pinot Gris). Many growers work with skin contact on one more of the white cuvees (particularly the more aromatic or low acid grapes), whilst vinification and maturations tends to be slow with lees contact for complexity usually in barrels though we even saw some amphorae and qvevris!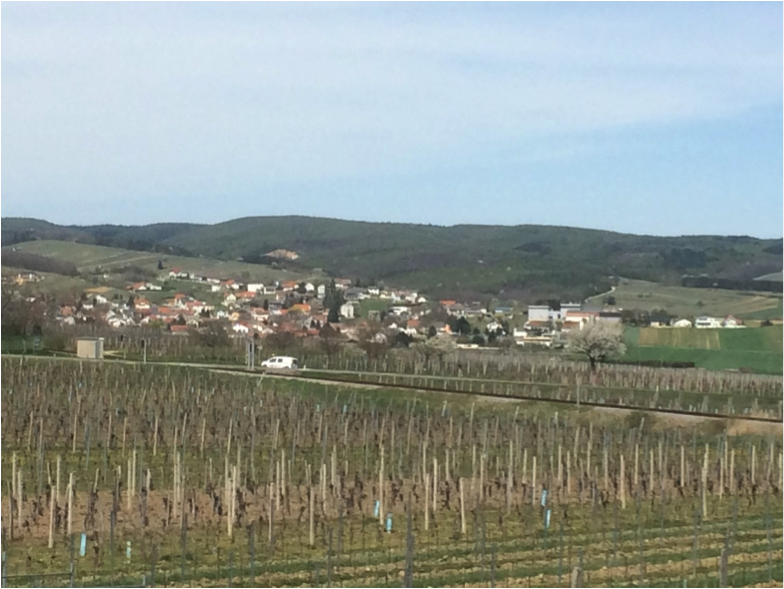 There is a communitarian approach in this region. A group of vintners joined together to form a group called "Respekt" in 2007 with the aim of applying the principles of biodynamics in winegrowing. In autumn 2006 the production guidelines were defined in detail. In 2010 (with the harvest of autumn 2009) the first Respekt wines were certified.
Respekt is an association of 15 members from 3 countries, and based in Austria. It has dedicated itself to produce wine of pristine quality by employing biodynamic methods. Having the deepest respect for the elements of earth, water, air, light and fire, as well as soil, flora, fauna and hu­man beings, our goal is to preserve our autonomy and sovereignty.
It differs from organic accreditations in that the vignerons impose upon themselves much stricter conditions than regular organic farming does. "We can combine our knowledge of wine-growing with the philosophy of biodynamic farming. And eventually, because we not only focus on producing wine all by ourselves, but try to incorporate our family, friends, co-workers, partners and clients in the process."
More simply respect also means 'only grow where it suits', by considering the local and regional condi­tions, taking account of soil and microclimate, and working with indigenous, traditional grape varieties instead of imported foreign ones.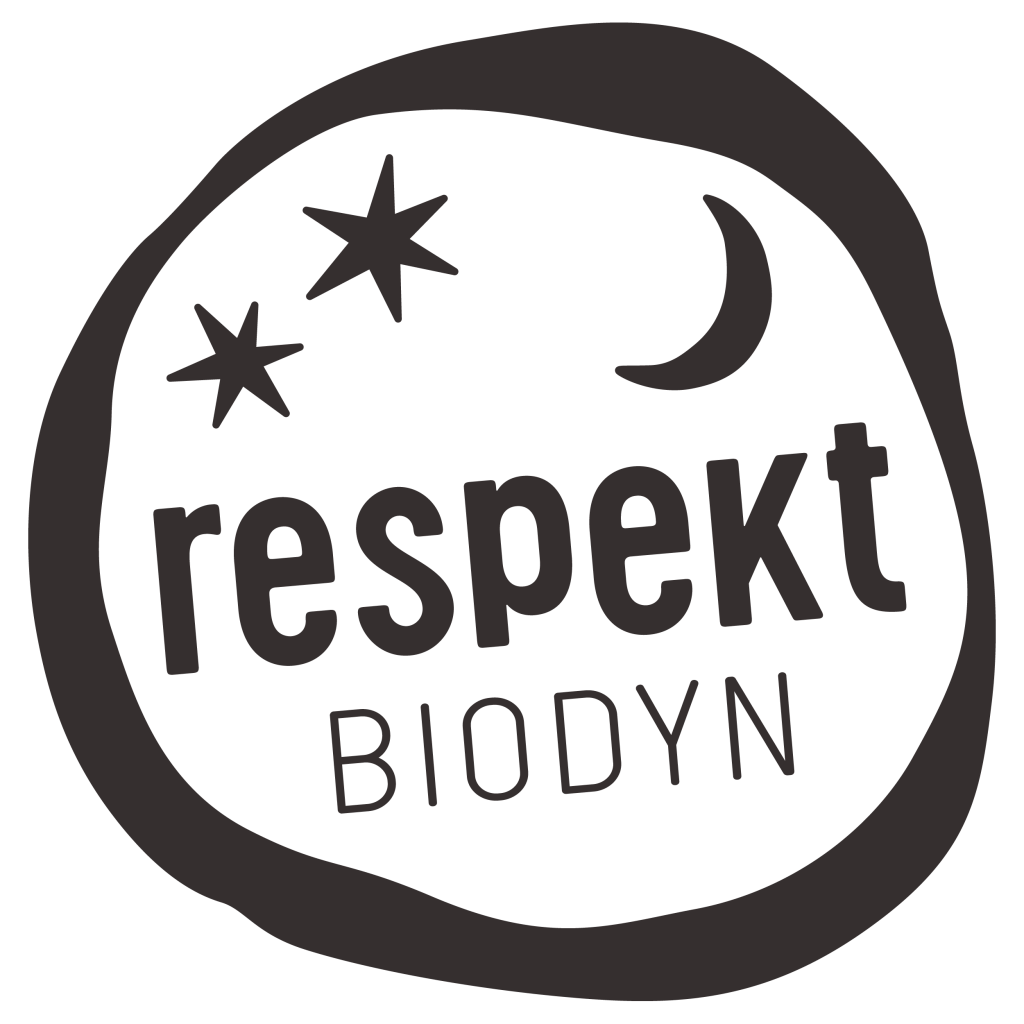 Biodiversity and environmental sustainability are watchwords. The Respekt growers see their co-workers as the worms, ants, bees and but­terflies in nature. In return, they support this life by putting up nest boxes, sowing green areas, cultivating natural banks and replanting trees. Meanwhile, in order to sustain soil fertility, the group focuses on four principles: mild soil treatment, adjusted greening, spraying of natural substances like nettle tea, cow dung compounds, and applying compost as fertilizers.
They work the vineyards carefully and, more importantly, manually, according to phases of the moon and the weather. To improve the vines' immune response, they spray tea and other natural substances. Cow dung and gravel in horns is used on the soil. For compost stinging nettle, chamomile, yarrow, oak bark and valerian are used. These compounds have a balancing and cleaning effect on the vineyards. Before usage, the preparation are stirred in water up to one hour so that they can carry the intensity and information to the vineyards.
"If we have to, we always try to use as little as possible and here up to 50% of the amount that is normally used in organic growing. Copper is the compound we try to minimize the most which is to say 0.16 gram copper per unit area and year."
Pannobile, meanwhile, a portmanteau of Pannonian and nobility, is a nine member association of top growers in Neusiedlersee. This small group came together in 1994 to draw attention to the typicity and quality of the region's wines. Each member produces a unique Pannobile wine every vintage using only indigenous grape varietals. Importantly, each wine is judged by the other members before that wine is awarded earning the Pannobile name.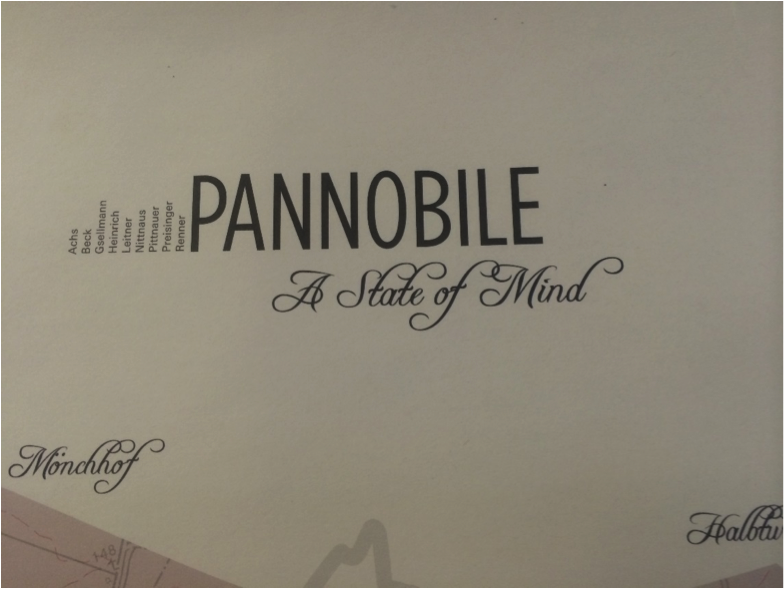 All this is significant in a region that suffered mightily in the aftermath of the wine scandal of 1985. Since then Burgenland has led the way in communication between growers, the search for quality and regional identity.
Take Claus Preisinger. As with the other growers we visited he works in biodynamic: cover and crops in the vineyard, humus production from cow and horse manure, homeopathic support with different tea-preparations- working with the knowledge from Rudolf Steiner. He is the youngest member of the group Pannobile and is also in Respekt. "The wines are my image of the nature. I try not to influence artificially in the vineyard and cellar. Also if I could amend the wine, I do not, because I want to show what nature gives. Small, native, none globalized, unconsulted (or personal). Emotion, passion, instinct, nose, mouth and to act spontaneously". And the proof is in the drinking.
Terroir
The soils on the east-facing slopes of the Leithagebirge (Leitha mountain range) consist principally of limestone and slate, providing unique terroir for Blaufränkisch, yet also suits complex white wines, especially Weißburgunder, Chardonnay and Grüner Veltliner. Exceptional dessert wines, such as the legendary Ruster Ausbruch, complete the range of Burgenland's wine-producing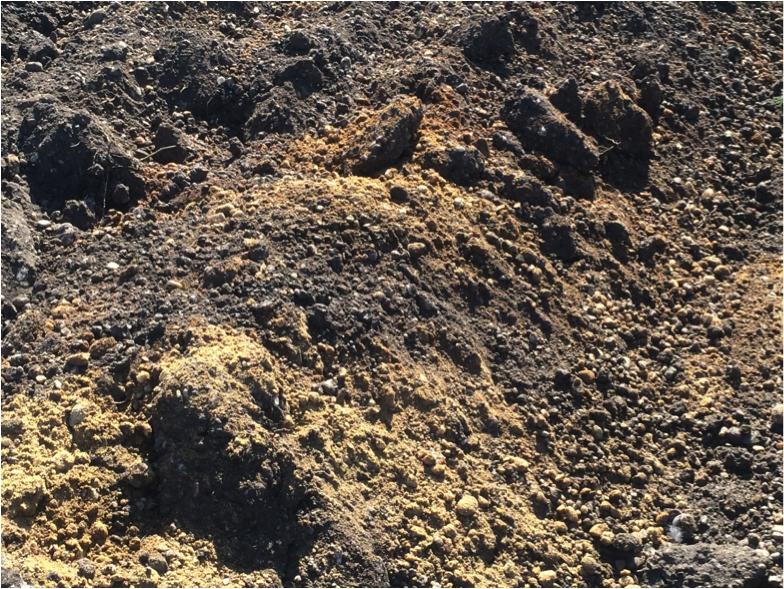 The dense loamy soils of Mittelburgenland and the area around Pöttelsdorf north of the Rosaliagebirge produce Blaufränkisch with particularly deep fruit and exceptional length. The Eisenberg hill in the most southern part of Burgenland boasts a complex soil structure (including slate) and enjoys refreshing climatic influences from neighbouring Steiermark. This provides ideal growing conditions for Blaufränkisch and other red wine varieties with fine mineral characters and unmatched elegance.
The Grapes
Although a broad palette of grape varieties is used, Burgenland is where Blaufrankisch comes into its own. This variety was first documented in the 18th century in Austria. At that time, in what was then Germany, it had the name of Lemberger or Limberger, which was derived from the town of Limberg – today Maissau – in Niederösterreich.
It is the leading variety in Mittelburgenland which is also referred to as "Blaufränkischland". This region delivers origin-typical wines. With its typical flavours of dark blackcurrant and blackberry, and more than a hint of minerality and pepper, Blaufränkisch is a distinctive grape with considerable aging potential. Blaufränkisch is found all over Burgenland, but its most emblematic manifestations are in South Burgenland in the Eisenberg area, in Middle Burgenland around Deutschkreutz and Horitschon, and on the north and west shores of Lake Neusiedl.
Although a broad palette of grape varieties is used, Burgenland is where Blaufrankisch comes into its own.
Another prominent red grape is St Laurent. Mainly grown in Austria (approximately 800 ha) and countries around Austria like the Czech Republic, Slovakia, Hungary and Germany (estimated area of about 1,200 ha total) St Laurent, it appears, originates from France.  At a minimum, we know that the Austrians got it from France.  It was recorded in use by the Austrians before 1900.  Other records show that this grape was entered in the (Czech) State Register of Grape Varieties in 1941.  In fact, St. Laurent is now the most commonly planted red/black grape in the Czech Republic and is frequently used to develop new hybrids such as 'Andre'.
The St. Laurent grape shows properties similar to a Pinot Noir, and many people even suggest it's related to this popular parent. Similar traits include early ripening and thin skinned. The grape was apparently named St. Laurent because it ripens and changes colour around the same time of the year as many Europeans celebrate St. Lawrence Day – August 10th. With its somewhat low yield, the variety is considered difficult in the vineyard and requires good sites with deep soils. St. Laurent delivers dark, sturdy and fruity red wines with morello cherry notes. They can be of high quality and have good ageing potential.
Most of the wineries play with the ubiquitous oh-so-versatile Zweigelt. It can vinified as a light red, even a rose. Others may use it in blends in varying proportions and one or two growers exalt its potential.
The Growers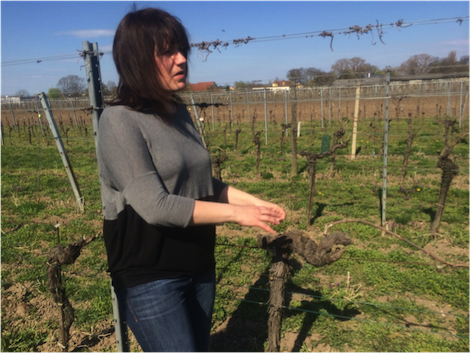 Judith Beck's winery is run as a family business. Since 1976 the area under vine increased from 5 to 15 ha. Most of the vineyards are situated at the Wagram of the Parndorfer Plate, the most important site of the region. And from 2007 Judith has produced wines in accordance with biodynamic principles.
The winery is housed in an impressive airy new building in the middle of the vineyards from Gols. Now the emphasis is on refining the style whilst capturing the potential of the grapes. Judith is passionate about the traditional red wine varieties: Blaufränkisch and St. Laurent. She makes the most articulate versions of the latter variety that we tasted on our visit, one called Bambule! which explores the wild side of the grape. Judith is an impressively calm, thoughtful person and that sense of relaxation seems to transmit itself into her wines, which possess a lightness of touch not always apparent in this region.
The focus is on the vine growing. Biodynamics is an art of healing which takes advantage of the holistic curativeness of nature. It aims at strengthening the natural resistance of the plant. Pest and disease control are mainly affected in a prophylactic manner.
We encourage the formation of humus, as a basis of healthy soils, by regularly applying cattle manure which we prepare ourselves and by cultivating grass between the rows. Herbal teas (such as stinging nettle, chamomile, field horsetail …) and biodynamic field sprays such as horn manure and horn silica are used under the consideration of moon rhythms; their purpose being to strengthen resistance and further the physiological ripeness of grapes.

The aim is to produce authentic wines with an individual aroma profile while at the same time maintaining healthy soil and vines. Part of this is also the absence of yeasts. Fermentation of the red wines starts spontaneously (without the help of selected yeasts) in stainless steel tanks or in open wooden casks. Part of the red wine matures in large wooden barrels (1000 to 2000 litres). Judith uses barrels made of third generation acacia wood. This larger format accentuates the clear fruit of Zweigelt and Blaufränkisch; and thus is the ideal vessel.
We believe that wine needs to breath in order to develop thoroughly; that's the reason why we do not use stainless steel tanks for maturation at all.
St. Laurent, Pinot Noir, Blaufränkisch Altenberg, Cuvées Pannobile and Judith are matured in classic barriques and 500-litre-barrels as the denser, more structured wines seem to benefit from ageing in small oak barrels. The barrels are meant to support and enhance the characteristics of the wine; the wood influence should however hardly be perceptible and the fruit of the wine should always remain in the foreground. These latter reds mature for between fifteen and twenty-four months in the cellar until the flavours harmonise.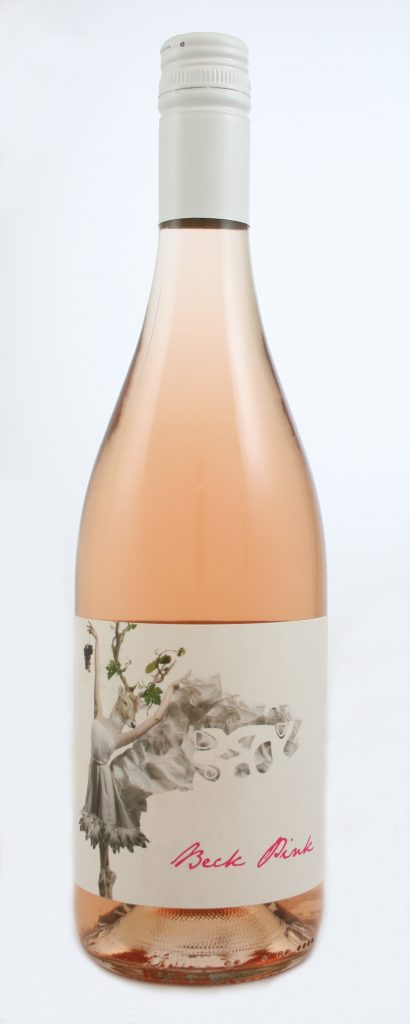 Judith's basic wines are cracking value. A super-fresh Blaufrankish, a juicy Zweigelt, and a citrussy Weissburgunder. The Ink (Zweigelt and occasionally St Laurenkt) has become both a wine bar and retail favour and the Pink (does what it says etc), is a great little summer wine.
To be continued in Part Two…
*
Interested in finding more about the wines mentioned? Contact us directly:
shop@lescaves.co.uk |  sales@lescaves.co.uk | 01483 538820
*Note: We are still open for business, doing deliveries, and keen to help everyone with their booze needs in this difficult time. Natural wine lovers can visit our online shop and order online!