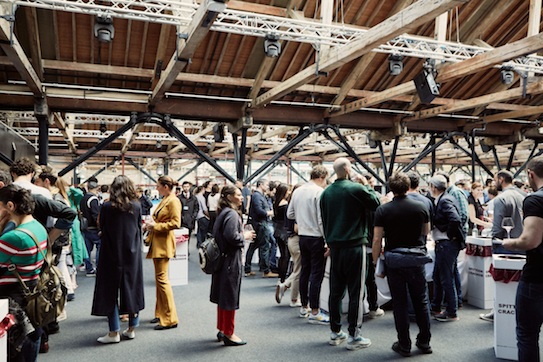 A visitor, panic in their eyes, exclaimed to me: "So much wine, so little time!"
I felt the same. Two days were not enough. But here are my highlights with a few spoof awards, all with the proviso that I didn't get near most of the stands. Some were three bodies deep for a good chunk of both days; on countless other occasions I was waylaid by friends and acquaintances.
Tasting conditions were perfect: Two days of high pressure, with Leo ascending (who knew?); The sky, a sparkling blue; The scent of food in one's nostrils, to encourage appropriate salivation; Shiny-faced growers ready for action.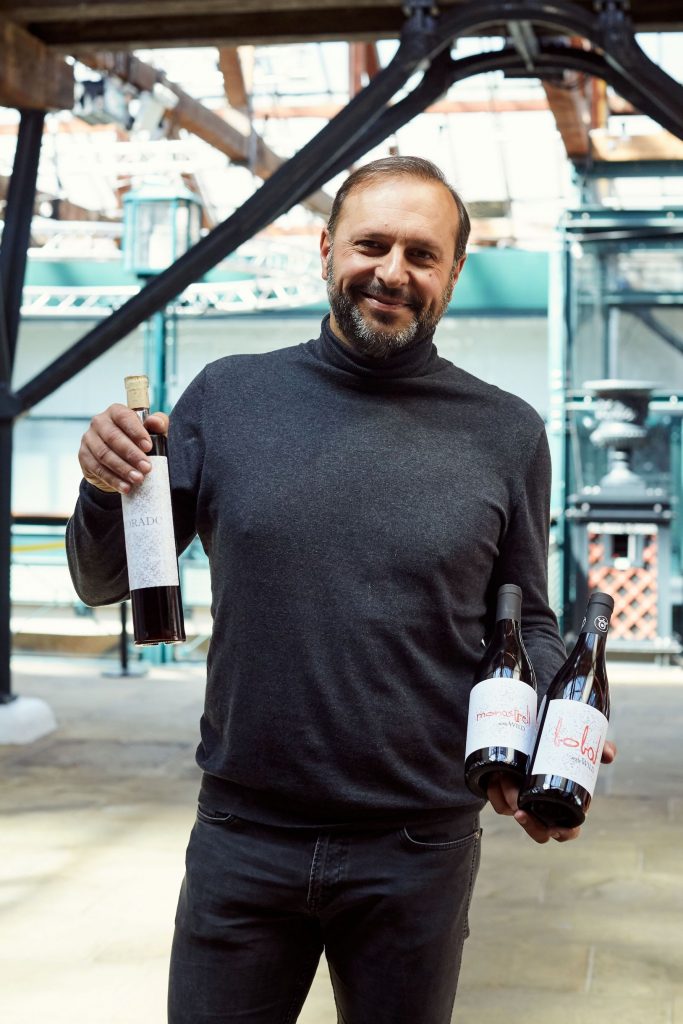 What The Heck Was That? Award.
A wine from Pedro Olivares, being a Pedro (no relation) Ximenez, that was 1) Dry. 2) Under flor. 3) 1948 vintage. Fresh as a daisy, naturally. Gobsmackingly good, to use the wine vernacular.
What Set Me Up For The Tasting on Sunday Award.
Not a wine, but an eau de vie from Capreolus, made from greengage. This micro-distilled drink captured the essence of the original fruit, sans edges, sans harshness, verily the Platonic shadow of fruit on the wall of the cave. The raspberry-gasm was sublime too!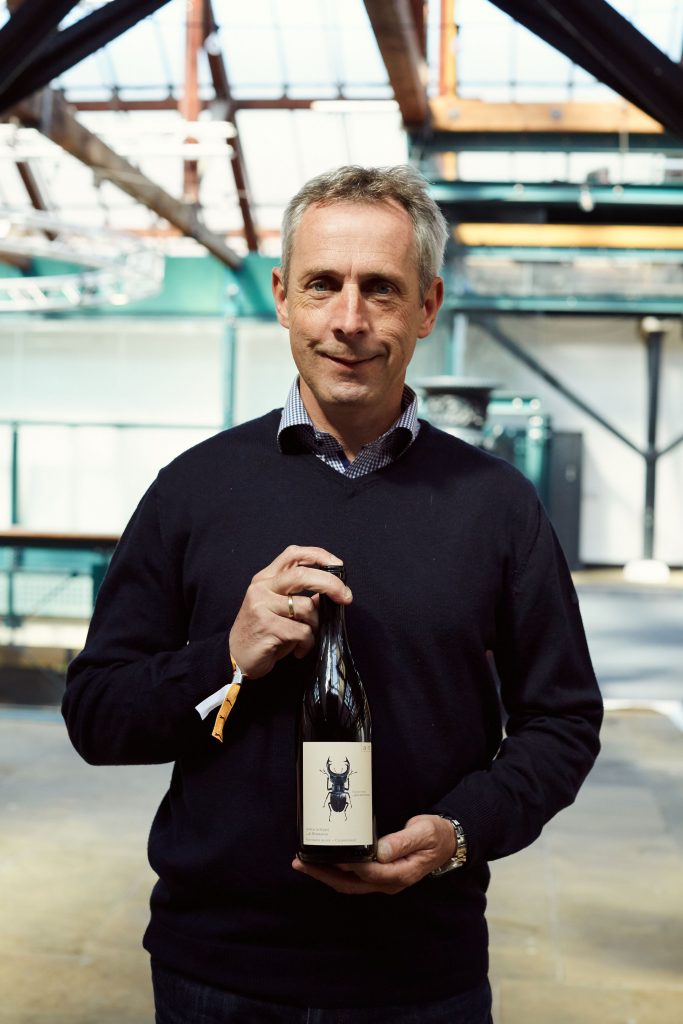 He Makes a Red Wine Too? Award.
Andreas Tscheppe's whites in 2017 are divine, the two Dragonflies, displaying their respective vineyard personalities, the Salamander Chardonnay has ascended to another level, the two Butterfly wines (Segelfalter & Schalbenschwanz) were utterly butterfly as per, but this year there was another creeping critter in the line-up, namely Vineyard Snail (Pinot Noir), a pale raspberry-hued red, off-dry with charming soft wild strawberry fruits and gentle herb dusting. All sealed with a loving crown cap.
I Like Chardonnay Award: Part One!
The entire range of wines from youthful-fizzogged yet-ever-so-confident Matthias Warnung were singing from the same natural hymn sheet. From exuberant Basis Nobody (Gruner with Zweigelt) to the profound Feldstuck Gruner Veltliner (on skins), each wine exhibits purity and stability. I particularly loved the Feldstuck Chardonnay, both warming and cooling at the same time, with its beautifully integrated oak.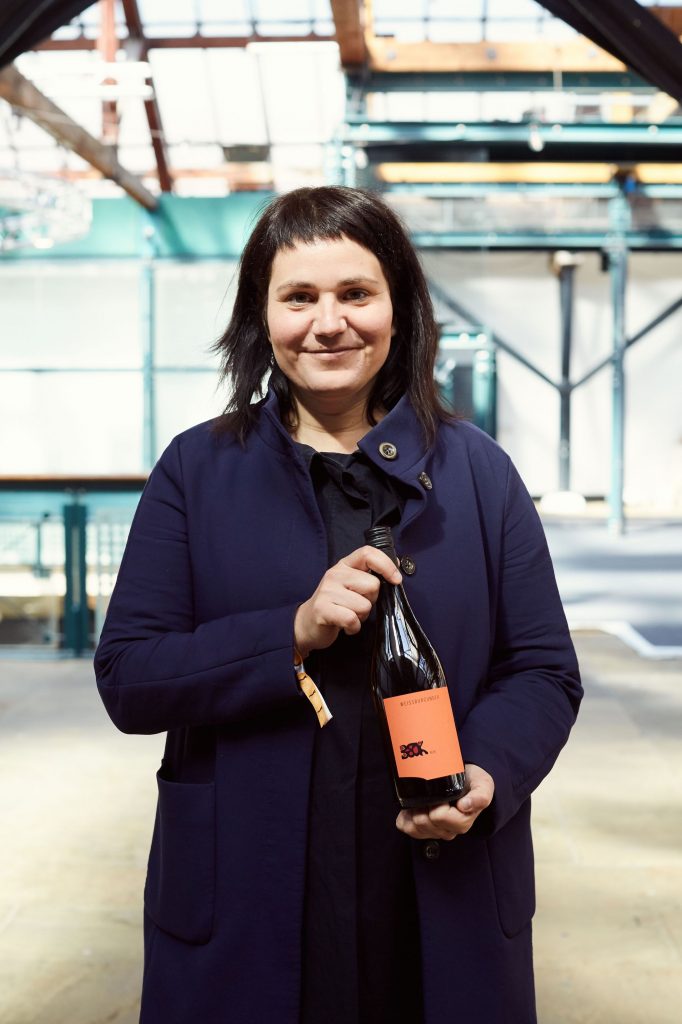 Less is More Award.
Judith Beck presented her Pinot Noir Bambule at the fair, graceful, limpid, understated Pinot Noir, nowt added. What a pleasure to taste a wine that doesn't force itself upon you. It comes from Judith's coolest and latest ripening Pinot site with a high percentage of gravel in the soil. The grapes are hand-picked, 50% destemmed, 50% whole bunch, with 8 days of maceration on the skins. They are then pressed, alcoholic fermentation is finished in old barrels, with 12 months of ageing on the lees.
The Journey Is Now Complete Award.
For the 2016 vintage, Franz Weninger eschewed sulphur in his winemaking. The difference is striking. The wines are freer, brighter, oozing crunchy saline fruit. All of them were singing, but the Blaufrankisch Hochacker was remarkable for its combination of intensity and drinkability.
Life Beyond Aligoté Award.
Alice de Moor showed Caravan, a multi southern Rhone/Languedoc blend; the nonpareil Aligoté, the Chablis vendangeur masque and the amazing Chablis 1er cru Mont de Milieu. The last was taut, scything and brilliantly pure, a wine for all time. We shouldn't be drinking it now, but we will.
I Like Chardonnay Award: Part Two! The Best Chardonnay Fermented Under a Concrete Pyramid. 
A pharaoh trade wine! Les Vignes du Paradis Kheops. I've described tasting this biodynamic linear wine as like drinking mineral water. The various Chasselas wines were equally stunning, again contriving that balance between piercing acidity, chalky minerality and ripe citrus fruit.
You Need to Taste These Again Award.
Filippo Filippi makes Soaves that show the particularity of his special terroir. I retasted all the wines and was blown away by their focus. Castelcerino is largely on basaltic soil, Vigne della Bra on a clay-sand-limestone mix from a vineyard at 380 metres surrounded by forest. Monteseroni, from a very limited based on 100% Garganega, comes from Filippi's warmest site, his south-exposed Monteseroni vineyard at 350 metres. Consisting mostly of calcareous soils, this parcel is named after the dialect referring to wild roosters that used to inhabit the mountainous terrain. The resulting golden-hued wine is fermented and matured in stainless steel tanks, resting for a minimum of six months on the fine lees before bottling and release. Its aromatics are somewhat shy, requiring some coaxing, in contrast to the palate that shows immediacy and full disclosure in its round, rich, enveloping quince, apricot and spice notes.
Nothing But The Fruit Award.
If you love wines from old pergola vines, volcanic soils and gloriously-situated vineyards—and we do—then Monte de Grazia is your bag of grapes. Melogna, from the hills behind the Amalfi coast, consists of Piedirosso (50%), Tintore (40%), Moscio, Olivella, Sciascinoso (10%). It makes purple shapes in the mouth, and is the youthful counterpart to the more structured (yet still beautifully drinkable) Monte de Grazia Rosso.
Taste The Vineyard Difference Award.
Again and again. We love Kelley Fox, and experiencing the moods and personalities of the vineyards she works with, each brought to vivid life in the wines. Maresh Vineyard 2017 was thoroughly enchanting with its roseate hues and wild briary-berry fruit, but Hyland Vineyard Pinot Noir (grown in the McMinnville AVA from organic/biodynamically farmed vineyards on jory soils) was a beautiful new acquaintance, more purple than Maresh, with nimble acidity, small (straw)berry fruit and a real coolness on the finish. Made from the Coury clone.
Pitch-Perfect Wines Award.
Jurgen Gouws's wines have been improving every vintage and this progression is witnessed further in the 2018s. Two wines stood out for me: the Intellego Elementis Skin Contact and the Syrah. Both wines were as gentle infusions, the former one of the most elegant skin contact wines you could wish to taste, harnessing the natural acidity of the low-yielding Chenin on poor soils, and letting it fan all the fruit and minerals to all corners of the palate. The Syrah, meanwhile, was bang on the money; lifted curranty fruit backed by granitic saltiness and a whisper of black pepper. Sue me for describing as like world-class Crozes.
Tweaking The Nose of Authority Award.
I had to pay a visit to Sebastien David's stand and taste his Coef, the subject of recent controversy and litigation. After all, I was one of the 150,000 ++ signatures of the petition, supporting Sebastien in his tribunal. This cuvée was be a blend of all the amphorae. Whole-cluster Cabernet Franc delicately placed inside the amphorae, which is filled with juice. The wine is a maceration with super-fine tannins, and gravelly undertones. Va-voom, but no apparent VA. As you might expect.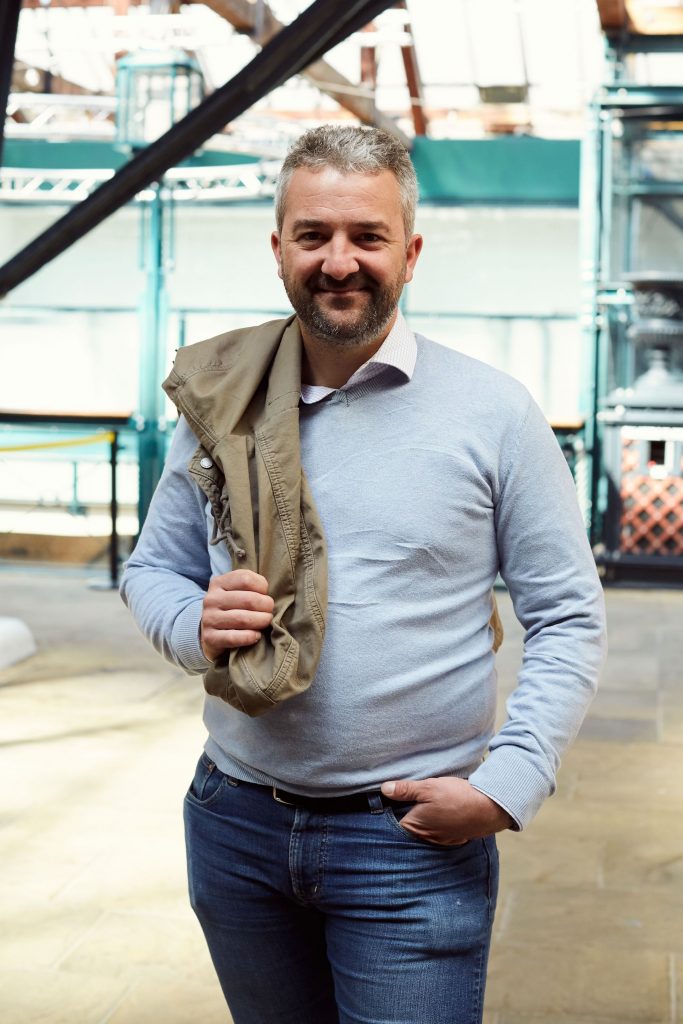 Meta-Sauvignon Award.
It was wonderful to see Alexandre Bain at the Real Wine Fair this year. He's had plenty of trials and tribulations with the appellation recently, something that seems to be par for the course, when you don't obey the rule of the Loire. The Loire (its authorities) is an ass, of course, and has proved to be time and again. As well as the more familiar Pierre Precieuse, Alex was pouring the Terre d'Obus, and Mademoiselle M, his zero-added sulphur wine. Bain's wines, from a variety of terroirs, are farmed biodynamically with homeopathic sprays, with the grapes picked at full maturity with colour (and sugars) in the grapes, before being fermented with native yeasts, going through full malo and bottled without filtering, fining and the minimum (or zero) sulphur added. They are golden with notes of cordial and wild hedgerow blossom and fill the mouth whilst scooting across the tongue.
Other favourites: Sepp Muster's steely mineral-charged Graf; Dario Princic's cloudy pinkish-hued multi-layered Pinot Grigio, Evan Lewandowski's Carignan-central Boaz and wild dry-botrytis Elimelech Riesling; Clos du Gravillas well-judged and orange skin-contact Muscat, A Fleur de Peau; the wines of Antonino Caravaglio especially the skin contact Occhio di Terra Malvasia, fermented and aged in amphora, and the toothsome light-red-almost-rose Palmento di Salina Rosso from centenarian Nerello Mascalese and Corinto Nero, and Bozidar Zorjan's fabulous Dolium, made from Muskat Ottonel, fermented in a mixture of Georgian qvevri and Croatian terracotta pots on skins for six months. The back label may have decreed that no mobile phones be used, but I was papping away this wine as if it was going out of fashion (which it never will).
*
Interested in finding more about the wines mentioned? Contact us directly:
shop@lescaves.co.uk |  sales@lescaves.co.uk | 01483 538820