Philippe Bornard lives in the village of Pupillin near Arbois. His vineyards were inherited from his father, who previously sold only to co-ops. It was Pierre Overnoy, no less, who eventually convinced Philippe to begin to make his own wine, and now, decades later, he is working with nearly seven-hectares of 30 + year old vines and farming exclusively biodynamically – officially certified in 2012. It helps to have Manu Houillon as a neighbour, and one can see certain stylistic similarities in their farming and winemaking.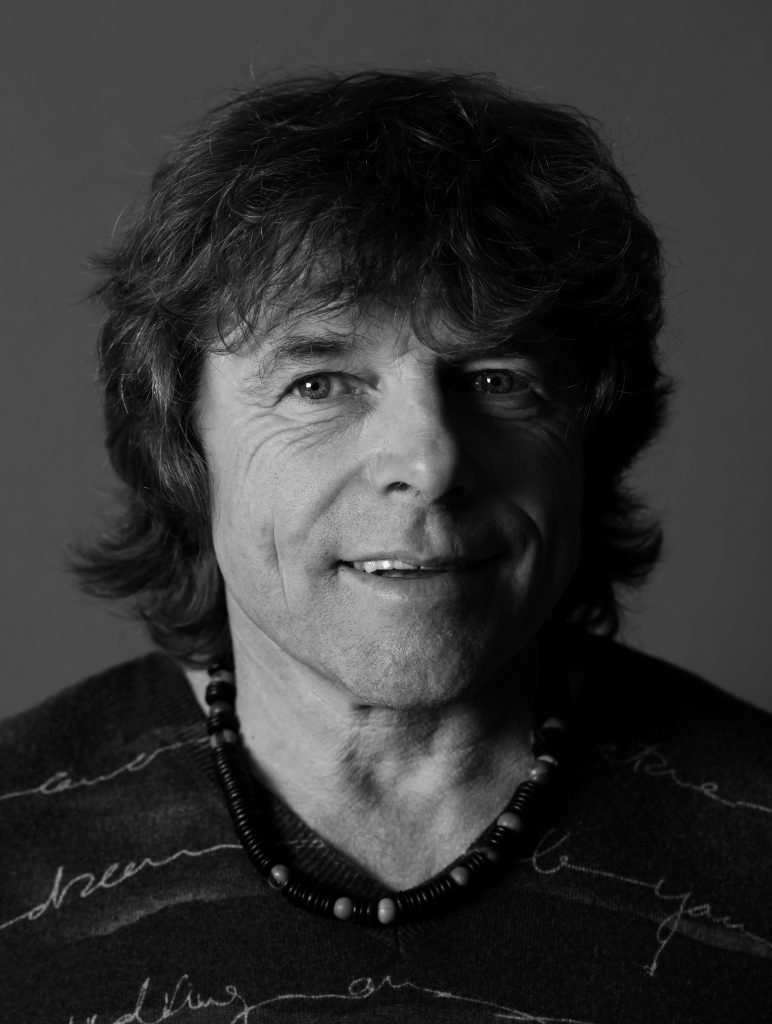 The grapes are grown at high altitude, mainly in the Pupillin bowl, on limestone and clay soils, allowing for a long slow ripening. Typically, the wine begins a long, slow maceration in fibreglass, and then is moved to large older oak barrels and foudres for maturation, which lasts about one year. Wines are from two appellations: Côtes du Jura and Arbois-Pupillin and reflect beautifully the multiple terroirs of the Jura.
We begin with a light, lively red wine made from the Trousseau grape, which is as easy to drink as the Le Ginglet tag suggests. The word supposedly derives from "guiguer" or to jump and this cuvée has been named "le Ginglet" because it is a wine of pleasure, one that can literally make one jump for excitement. The vines are on red shale and gravelly terrain, the resultant grapes are de-stemmed, the must stirred once a day, and then allowed to ferment for weeks in the tank before ageing, also in the tank, for 8-15 months. A delicious vintage for this lovely Trousseau, the wine revealing gorgeous rose petal aromatics, especially after a period in a decanter. It is also soft and open, with warm, generous red fruits, sweet cherries, cranberries, and herbs. Clean, expressive and pretty with defining clasp of pepper and gentle spice.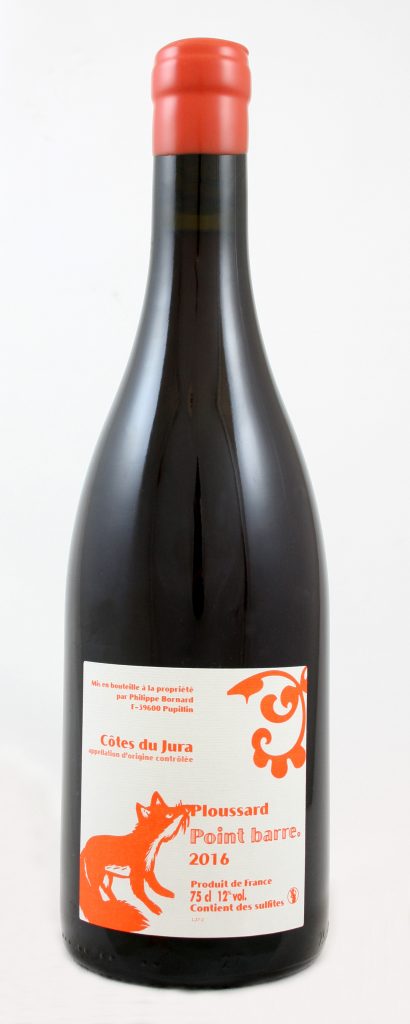 The Point Barre exemplifies the Ploussard grape in all is gluggable charm. Deriving from old vines grown on red and grey marls, it undergoes a 21-day carbonic maceration and is then raised in 10 hl oak barrels. Light (yet cloudy), delicate almost translucent red wine that gives off aromas of redcurrants, citrus and saddle leather with a touch of cinnamon. Your first hint that something interesting is going on is the nose of the wine: notes of spicy strawberries and spiced apples tease your nostrils. The body is medium to full with a delicious mid-palate of acidity that pricks your senses. The core of the wine has an earthy, barnyard character, but one that is wrapped in fruity, pink grapefruit and a candied cherry and pomegranate finish. It's delicious and startling and balances a tightrope between earth and fruit There is a purity and silkiness to this wine that makes it quite ethereal. It matches with just about any food you care to think of. Point Barre means "that's it or period," enunciated in a shoulder-shruggy take-it-or-leave-it way. All wine and no bull. This plouplou is always glouglou.
The Chardonnays hail from vines on limestone, but the different varieties of marl that are found in the vineyard provide a complex minerality. This cuvée is simply called Vin de France (normally there is a vineyard designation). Pale gold in the glass with aromas of ripe, snappy citrus and stone-fruits… grapefruit, lemon, white peach and a touch of crunchy pear. There are hints of spice, hazelnut, marzipan, white flowers and almond. Beautiful length.
*
Interested in finding more about the wines mentioned? Contact us directly:
shop@lescaves.co.uk |  sales@lescaves.co.uk | 01483 538820