TWR – The Faré Side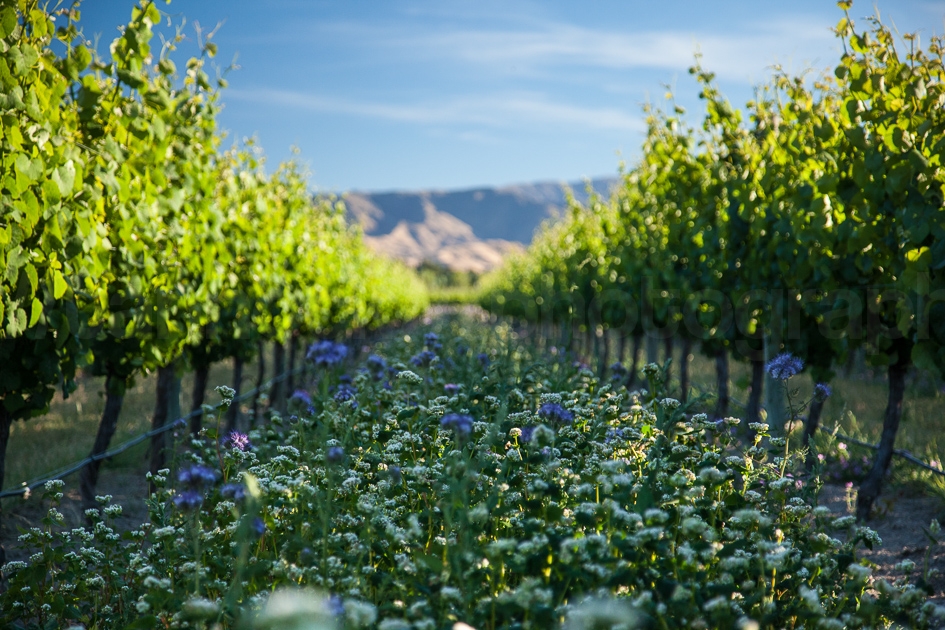 Te Whare Ra (TWR), pronounced Te Faré Rha (House of the Sun), is the oldest little winery & vineyard in Marlborough, being first established in 1979 in the sub-region of Renwick. Since 2003 it has been owned and operated by two vignerons – Anna & Jason Flowerday. She's an Aussie from South Australia and he's a Kiwi from Marlborough. Both have wine in their veins literally & metaphorically, and after years of working for other people, they decided to make the leap to doing their own thing.
Anna and Jason firmly believe that biodiversity is the key to maintaining a good vineyard. They plant between the vines and plough alternate rows. To combat pests, they use natural methods such as buckwheat, and fertilize the vineyard using their own home-made composts and manure. In the cellar they practice a hands-off approach as they seek to express the nature of their individual vineyards and sites.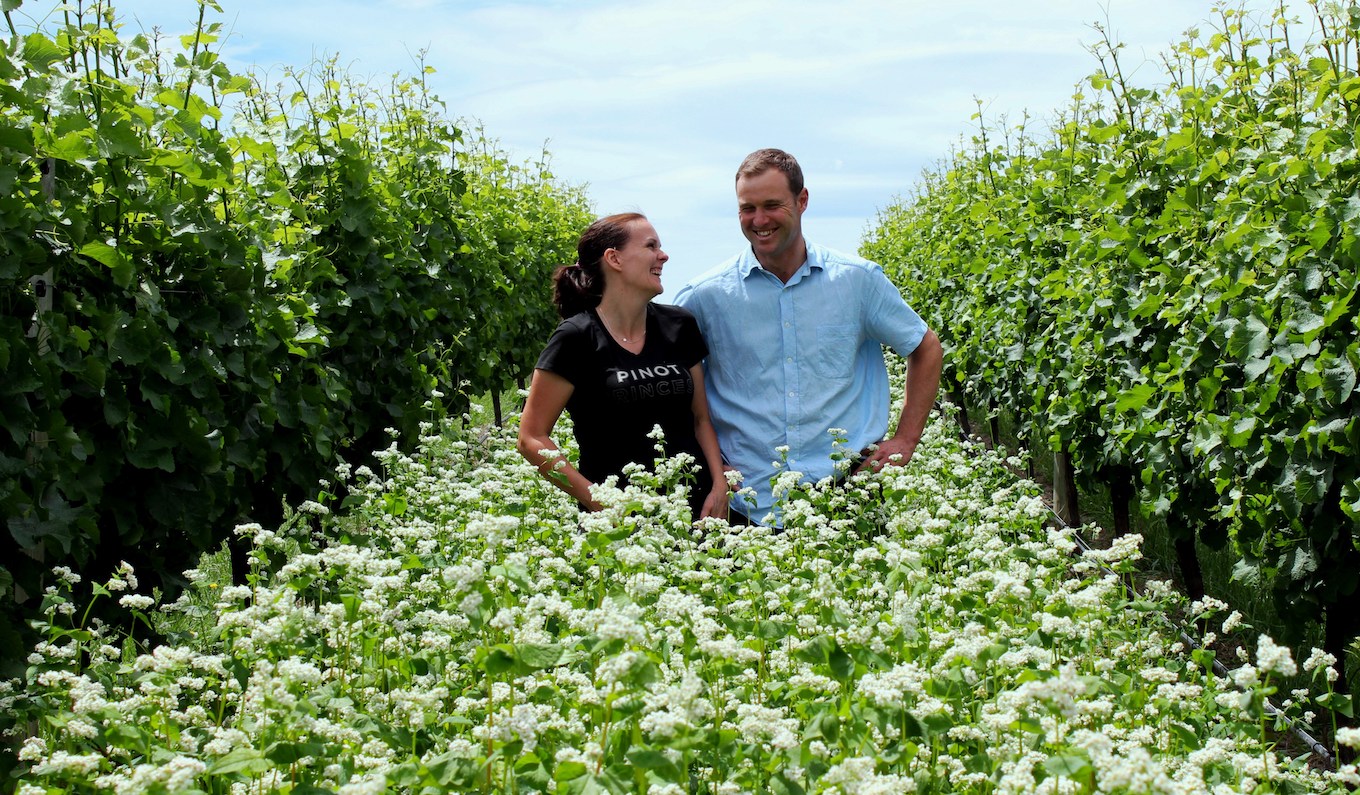 The TWR wines are truly hand-made. Everything is hand-picked, hand-sorted and the attention to detail is meticulous. Anna and Jason are dedicated to making delicious authentic wines that showcase the very best of Marlborough not the mass-produced version. "Wines made with cowsh#t not bullsh#t" is their winning maxim.
65% of the grapes for the TWR Sauvignon come from the Awatere Valley and 35% from Renwick. The vineyards are certified organic. Awatere differs from Renwick,
having warmer days and cooler nights. All the grapes are hand-harvested and once pressed a large proportion goes to large neutral French oak barrels for the fermentation with a little stainless action for the remainder. This Sauvignon is very elegant and finely proportioned with very good depth of pure gooseberry and passionfruit aromas along with notes of fresh herbs and snow peas. Taut and concentrated, showing minerally elements, the mouth possesses a stylish juiciness with fresh, racy acidity, the wine flowing briskly along a refined phenolic line.  A long-ripening season, low yields, a lengthy period on the less, wood-ageing – proper, pukka (not pucker) Sauvignon!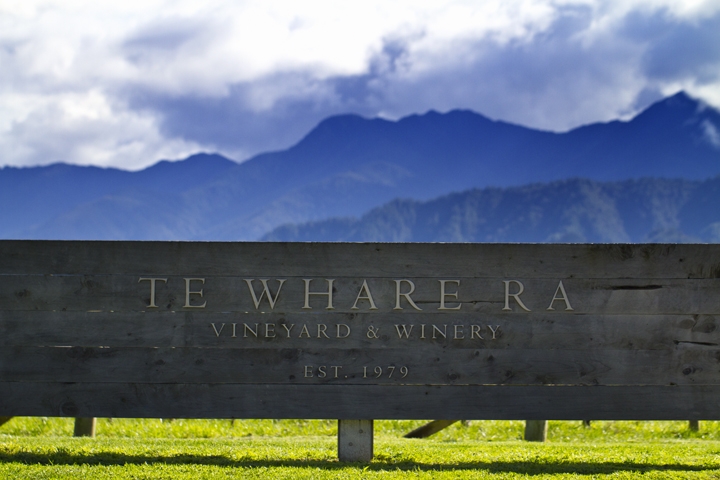 The fruit for the Riesling D comes from the TWR 'Home Block' in Renwick in Wairau, vines originally planted in 1979 on clay-loam soils over stones on a dry riverbed. The grapes are hand-picked and hand-sorted. A portion of the wine is whole bunch pressed and fermented slowly at low temperatures in stainless-steel. The nose is refined with very good depth and intensity of pure lime fruit entwined with white florals and a subtle layering of thirst-quenching savoury minerals. The palate is thirst-quenchingly dry with crisp, racy acidity. Flavours of apples emerge and carry with the limes and minerals to a long, elegantly proportioned finish. The D stands for dry, by the way.
The Pinot Gris, such a tricky grape to get right, is hand-picked and hand-sorted, some parcels given skin contact and the fruit is fermented in stainless-steel tank with 20% in seasoned French oak. The barrel portion undergoing batonnage, and all of the wine is aged on lees. The nose is soft and full with delicate and intricate aromas of white stone-fruits, lifted florals, hints of pears and honeysuckle, and a very fine minerally edge. The palate is elegant in proportion with fine phenolic textures providing good linearity. This Pinot Gris has good energy and a balance of richness and freshness.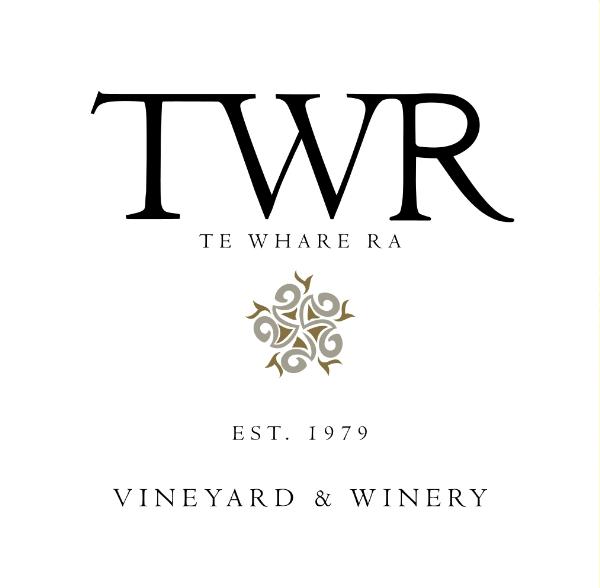 Toru means three in Maori and this is a blend of three aromatics: Gewurztraminer, Riesling and Pinot Gris. From the home vineyard in Renwick as well, these varieties are co-fermented in stainless steel tanks with variable amounts of skin contact to confer texture to the aromatics. Mango, citrus and white floral aromas dominate the nose, whilst the palate is redolent of white-fleshed peach with a creamy texture and a long finish.
The Pinot Noir comes from the TWR 'Home Block' (8 clones) and the 'Rawiri' vineyard in the Omaka Valley (4 clones), all hand-picked and hand-sorted, generally destemmed and fermented with a small portion of whole bunches in open-topped fermenters, the wine spending 14 days on skins post ferment and aged for 11 months in 30% new French oak. Finely concentrated core of dark raspberry and dark-red cherry fruit entwined with subtle herb and mineral nuances, and suggestions of nutty oak. Medium-bodied, the palate is elegantly proportioned with rounded but intensely packed heart of dark raspberry and cherry fruit melded with red florals and subtle herb and mineral nuances.
*
Interested in finding out more about the wines of Te Whare Ra (TWR)? Buy online here or contact us directly…
Retail: shop@lescaves.co.uk / 01483 554750