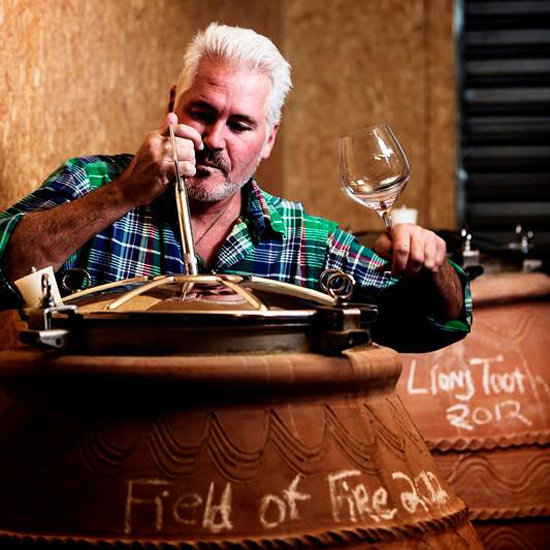 It is difficult to write a tribute about someone you've only met once. That being the case, I think Mike was one of those unique people with whom one might have had lots of imaginary conversations in one's head. I certainly did.
Mike had studied oenology and viticulture in Burgundy, beginning at the Lycée Viticole in Beaune, and continuing at the Université de Bourgogne in Dijon. He worked extensively in the vineyards and cellars of Europe, for producers such as Hubert de Montille, Domaine de la Pousse d'Or, and Nicolas Potel in Burgundy; Jean-Michel Deiss and Marc Kreydenweiss in Alsace; and Ernst Loosen in the Mosel. He has made wine in France and in Spain, for Randall Grahm of Bonny Doon Vineyards, as well as vinifying in the Rhone Valley, the Languedoc-Roussillon, and Navarra. New world vintages include apprenticeships with James Halliday at Coldstream Hills in the Yarra Valley, and with Russ Raney at Evesham Wood in Oregon's Eola-Amity Hills.
Claudia was a fashion designer and skilled clothes maker. Whilst Mike looked after the vinification, she brought her "two green thumbs, and a dazzling smile to the management of our home vineyards". Invariably to be found in the vines Claudia was (and is) a committed biodynamicist. The home vineyard was established according to rules that Mike grew to respect and inherently to trust during his time studying and working in Burgundy: Pinot Noir and Chardonnay were planted, on clay-limestone soils on scarp slopes, at a density of 10,000-12,000 vines per hectare. But that doesn't tell the whole story.
I consider the home vineyard wines to be an important part of my wine education, particular in regards to understanding how winemaking can channel and therefore respect the nuances of terroir.
The whole farm comprised 200 acres of beautiful countryside in the Pyramid Valley. Through the creation of wetlands and extensive native plantings, animals, birds and wildlife flock to this part of the valley to make it their home. He wrote: "The majority of our animals and wildlife have just found their way here. Whether its Alfrado our jersey cow who just turned up one day to our ducks, dogs and numerous birds that have done the same. All are welcome in the haven of Pyramid Valley."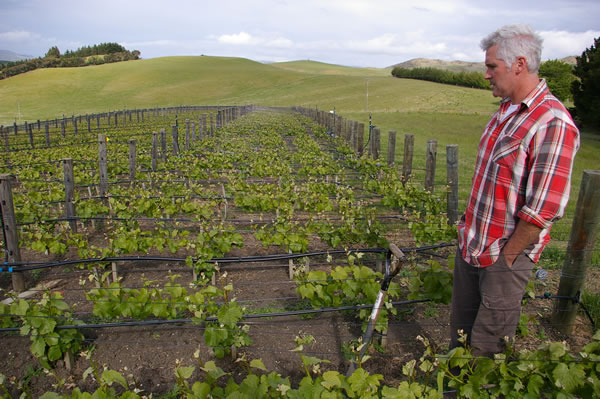 Mike and Claudia developed four vineyards over fifteen years, two of Pinot Noir, two of Chardonnay. Their unusual shapes and differing sizes have been determined by describing, and then adhering to, discrete areas of homogenous soil and aspect. Each block was vinified and bottled separately, as an expression of its specific place.
It is important to talk about the purity of the wines. It takes a special farmer to channel the energy of nature and a special vigneron to give the wine space for it to express its terroir identity. As Mike said: "Wine to us is a genie, genius loci; our task is to coax it from its stone bottle. Wine's magical capacity for evoking site, we consider an obligation, as much as a gift. Every gesture we make, in the vineyard and winery, is a summons to the spirit of place. Biodynamics, hand-based viticulture, natural winemaking – these are all means we've adopted better to record and to transmit, with the greatest possible fidelity, this spirit's song."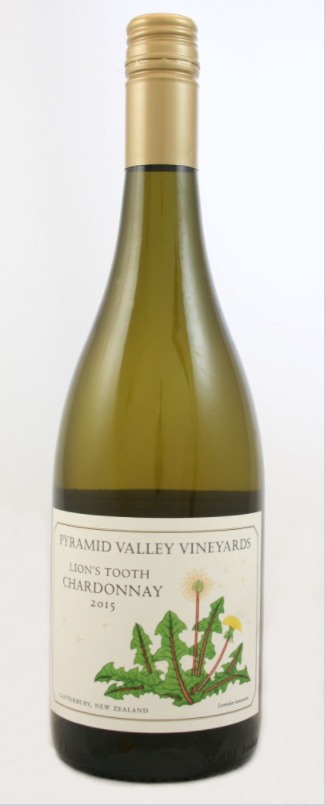 I interviewed him a couple of times for blogs and spent an all-too-brief amount of time with him at the first Real Wine Fair that we held at Tobacco Dock. He had a humble charisma, generous smile and had a wonderful way with words. His wines had an incredible agility and elegant verve; he would never call them his wines, I suspect, so firmly rooted were these Chardonnays and Pinots in the sense of place, one cultivated with equal love by his partner, Claudia.
In the end we have the memory of the wines not as products but as the voices of the people who brought them to life. They were truly world-class, not just because they appealed to me personally, but they eventually achieved global recognition that they deserved. The Chardonnays were thrilling, so different (although made in the same fashion), fine, linear, energetic and tensile. If they represented the cutting mineral force of crystalline intelligence, then the Pinot Noir represented the depth of spirit and emotion. Particularly, the Angel Flower Pinot Noir, so turbid and wild, with its aromas and flavours of wild strawberries and herbs. I consider the home vineyard wines to be an important part of my wine education, particular in regards to understanding how winemaking can channel and therefore respect the nuances of terroir.
Wine's magical capacity for evoking site, we consider an obligation, as much as a gift. Every gesture we make, in the vineyard and winery, is a summons to the spirit of place.
-Mike Weersing
My abiding memory of the 2013 Real Wine Fair was hosting a seminar in which Mike Weersing gave a relaxed, witty and erudite talk about orange/skin contact wine and then widened the discussion to speak about inspiration and dreams.
Initially, he spoke pertinently about terroir and how his grapes could be transformed into wine with yeasts cultured in a laboratory anywhere in the world and still bear the appellation of the region, which was absurd when the wine's very original identity resided in the yeasts. He then went on to give his thoughts about making wine with skins. I love the clarity of his explanation.
I had come to question the almost arbitrary divide between the way we ferment white and pink grapes – i.e. press the fruit, ferment only the juice – and red wines, which are fermented with skins and, sometimes, stems. We know that nearly all of the meaningful content of a red grape lies in the skins: colourants, flavonoids, aromatic precursors. The seed makes a small but, I believe, important contribution as well, containing as it does the genetic message of the vine, and some polyphenols which can affect wine structure. In between skin and seed, the pulp is merely sugar, acid, and water. So, we ferment red grapes whole, in order to have time, temperature, and alcohol enough to extract all the goodness from the skins. White grapes and pink grapes are configured exactly the same way as are red: so why would we be content to press for several hours, and then to throw away our skins? This devalues the work done in the vineyard over the previous year (we farm our white grapes every bit as exactingly as we do our red), but more important, one is throwing away a vast part of the message of site and season. Terroir, after all, lives in the skins. I honestly believe that if one can accept the stylistic changes that come with skin contact, there is the likelihood of a more complete and articulate expression of vineyard and vintage. Imagine La Tache, pressed as fruit and made into a rosé.
I should also mention that the pioneering work, and wonderful wines of producers such as Josko Gravner, Stanko Radikon, Dario Princic, Vodopivec, Zidarich, etc., inspired and emboldened me to try extended skin contact at home.
This is quite interesting. I feel that there is a paradigm shift, or more accurately a spatial and architectural change, when one opts to ferment on skins. With fermentation of juice alone, a wine often shows a planar sort of interplay, a two-dimensional fulcrum balancing acid and sweetness (the latter can derive from RS or alcohol, obviously). When one does extended skin contact, the pH always rises, as potassium leaches from the skins; in addition, our unsulphured, unrefrigerated wines will always do malo, creating a further pH rise. The time on solids builds fullness of texture, volume, what the French call ampleur. The greater extraction of phenolics provides a skein of support, a skeletal substructure, upon which the flesh of the wine can rest. In this way, for me, the wine shows a more three-dimensional dynamic, a spatial harmony. I don't believe one effect is necessarily better than the other, but I have been fascinated to see the inherent build of the wine change.
Mike also related a humorous anecdote of his youth, which ended in a call to arms. Mike had attended Brooklyn College in New York and his English professor was one Allen Ginsberg, he of The Beat Generation and Howl.
One day, Ginsberg entered the class and said to the students: "I have a treat for you. Next week, we will have a very special guest: William S Burroughs. He wants you to design for him a dream machine!"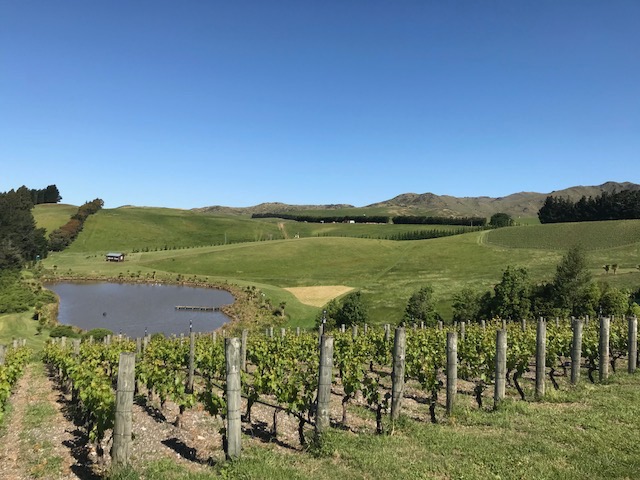 Next week, as promised, Ginsberg came into the classroom laboriously pushing a chair containing a gaunt corpse-like apparition. He propped the body up. The apparition was motionless, staring sightlessly at the ceiling. Several minutes passed and Mike was convinced that Burroughs had had some sort of stroke. Eventually, the head lowered and looked balefully at the assembled students, who were on tenterhooks, waiting to receive pearls of alternative wisdom from the arch-shaman of the Beat Movement.
A rumbling mumble issued forth from Burroughs' mouth.
"I ask you to design me a fucking dream machine. And you give me fucking this?!"
He indicated a coat-hanger that someone had twisted into a corkscrew shape.
With this, Ginsberg propped the Burroughs-cadaver up in the chair, inverted it so that Burroughs sightless eyes could survey the ceiling again, and wheeled him out of the room.
We listened to Mike's anecdote, enraptured and bewildered at the same time. He smiled at the audience and cocked his head towards the adjacent Great Gallery where the Real Wine tasting was now in full swing. "There are your dreams. Go out and realise them!"
I walked out of the seminar room with a big grin on my face. It was murky outside and big arc lights had been switched on in The Gallery. The room was filled with hundreds and hundreds of people and the animation was palpable, growers energetically pouring and talking, visitors focused and drinking it all in. This was our Real Wine dream machine.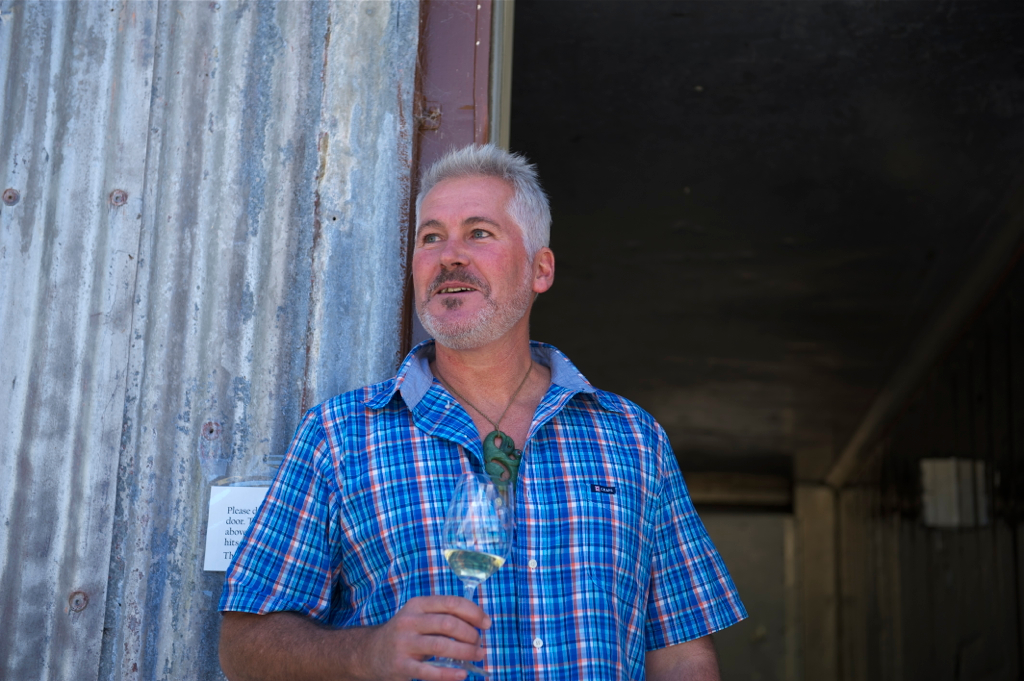 My big regret is that I never had an opportunity to visit Mike and Claudia at Pyramid Valley and to share some quality time together. However, we were privileged for several years to sell these remarkable beautiful wines made by beautiful people. We send our loving thoughts to Claudia.