Some growers seem to be born iconic, some have iconic status thrust upon them and some seem to avoid the limelight entirely, simply content to sell their wines.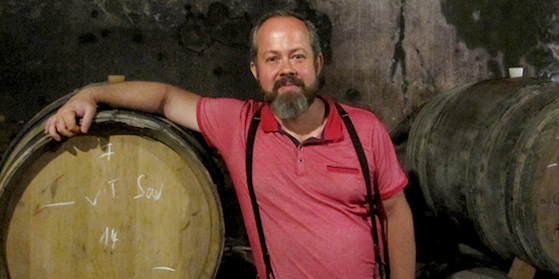 It helps to protect your identity when you are located in Nevy-sur-Seille, a village tucked away in the Vallée des Reculées, where François Rousset-Martin makes his wine. Nevy-sur-Seille is located in the Seille Valley, a region of abundant rainfall, a temperate climate whereas the higher Jura altitudes have bitterly cold winters. The river Seille flows right through this commune: and its energy was formerly used to power the village flour mill and oil mill, as well as its saw mill.
This region can justifiably claim to be undiscovered Jura, characterised by imposing limestone and marl cliffs perched atop pedestals of sloping vineyards. Traditionally a mixed farming region, the Jura is witnessing a new generation focused exclusively on winemaking, and in the case of Rousset, redefining what we consider typical of the area with his topping vins ouillés.
François' aim is to better understand the incredible terroirs in which he is invested. His current work is most focused on making previously inconceivable wines…
François first caught the wine-bug growing up in Burgundy where his father was a micro-biologist for the Hospices de Beaune. Childhood trips were spent in the Jura getting to know and falling in love with a parcel of family vines which he would later vinify with his father. After earning an oenology degree and continuing his journey in the southern Rhône and Languedoc regions, he returned to his Jurassian roots and in 2007 officially launched his winery. While his scientific background provides François with a literal understanding of the transformation from grape to wine, he's most influenced by keen intuition, and winemaking lore passed down from his great grandfather, also a winemaker.
François' aim is to better understand the incredible terroirs in which he is invested. His current work is most focused on making previously inconceivable wines within the Château Chalon appellation, labelled as Côtes du Jura since he makes them in a non-oxidative (ouillé or topped-up) style. Vinified by parcel (farming is organic-certified) with little to no sulphur and bottled unfined and unfiltered, the Rousset wines are complex and persistent, falling somewhere along the spectrum of floral and delicate, exotic and savoury. They are reminiscent of the Ganevat wines, but with perhaps even more laser-like acidity and tension – tears of limestone indeed.
All grapes are hand-harvested (yields are particularly low) and wines are vinified in barrels (228L pièces bourguignonne and demi-muids) all are 3 to 4 years old. The wines undergo malolactic fermentation, aged on fine lees, neither fined, nor filtered – some have no sulphur. He matures his wines in a cool yet humid cellar, ideal for achieving both the finesse and concentration he is looking for in his wines. Having identified the potential of the different terroirs (he farms seven hectares in total) he chose to specialise in ouillé wines and vinifies the parcels separately. Having said that François makes a bewildering range of wines – even the same cuvée will be markedly different depending on when it is bottled. Like so many Jura vignerons he can't resist pushing the white wines (in particular) in different directions. The ouillé wines are more fruity and floral and tend to dried fruits redolent of orange and apricot, fine acidity then more vegetal notes of fennel and celery, citron and (lime)stone juice. The voile wines are slightly reductive, a touch of cheese and then the classic aromas of fenugreek, cumin, ginger, menthol and then amazing acidity.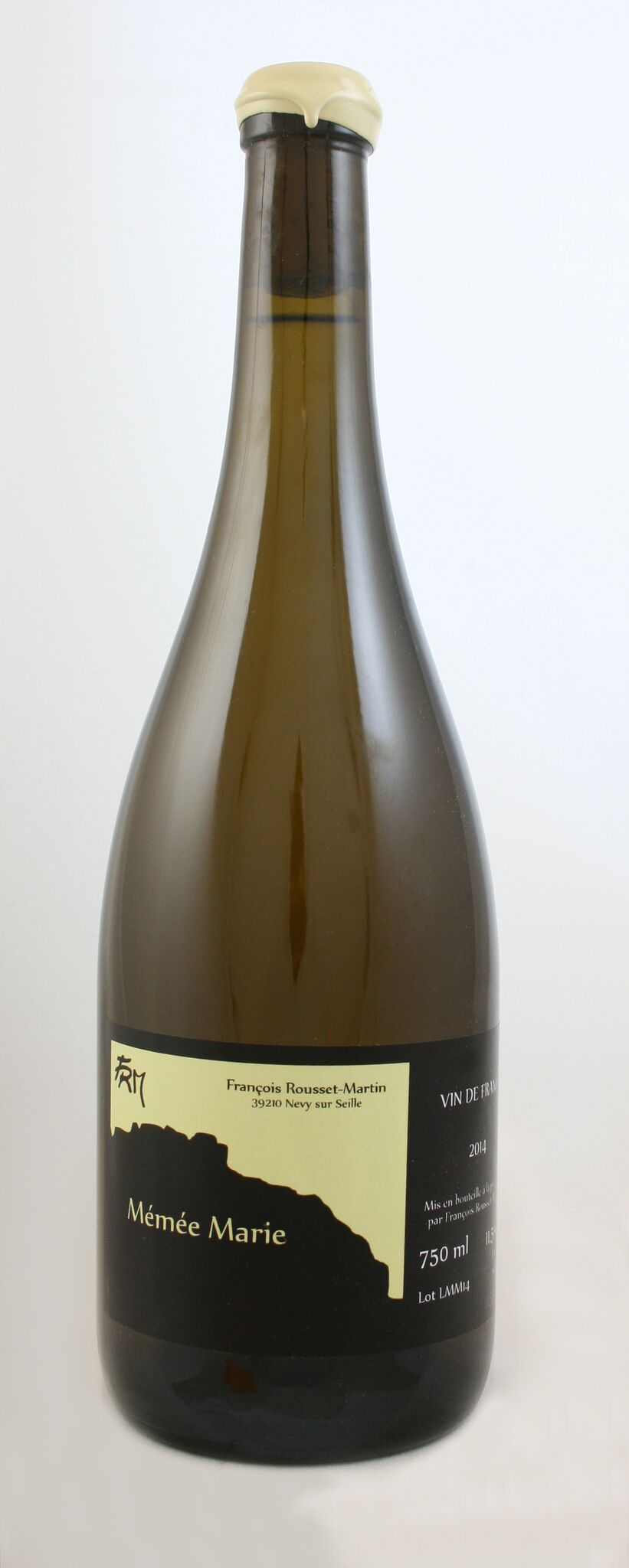 Like so many Jura producers who desire to showcase their terroirs, Francois makes countless cuvees. The Mémée Marie from the village of Lavigny on grey and white marls combines Savagnin (aged sous-voile for 3 months) with 85% Chardonnay. The grapes are blended in stainless steel tank and aged for 11 months. There's a savoury reduction but underneath the wine is springy and vivacious.
The Chardonnay Gravières is from the same village and comes from an organically-farmed 50 year old vineyard plot of 0.3 ha on hard limestone. Fermented and aged in barrel this spends 15 months on the fine lees. Beautiful tongue-arching acidity, a touch of the Puligny about it.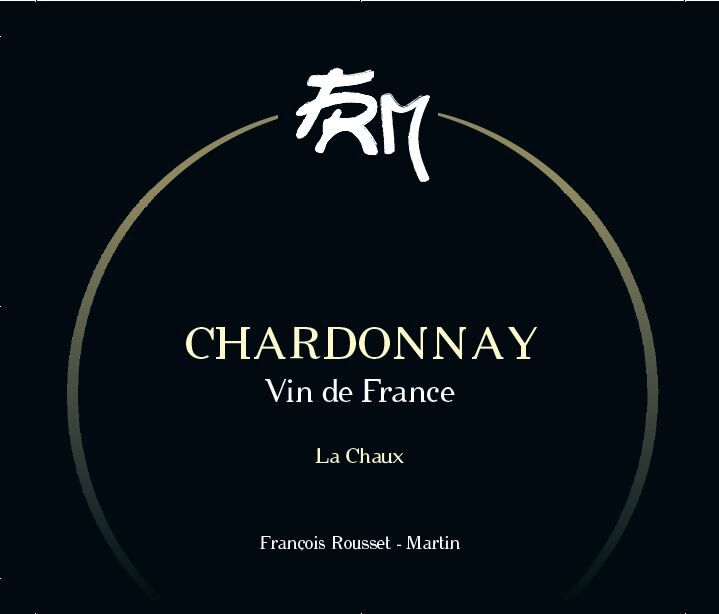 Chardonnay La Chaux is on limestone and various marls from 65 year old plot in the village of Chateau-Chalon itself. Also topped up and aged for fourteen months on lees this wine has a piercing citric attack and then broadens across the palate. Incredible length and focus.
Chardonnay Terres Blanches is on a mixture of grey and white marls in the village of Lavigny. Again, this is topped up and aged for 15 months on the fine lees. Aromas of dried spice, apricot stonefruit, energetic acidity.
Puits St-Pierre Savagnin is from vines on the best part of Château Chalon, it has a brilliant complexity conferred by six months under the voile, then topped up for the rest of the elevage. Pure and refined yet very powerful, a spectacular wine that benefits from the decanter and ageing.
Francois is off the grid geographically and critically speaking, but his wines have a seriousness and a depth that merits consideration. His articulation of the stunning terroir around Chateau-Chalon shows careful winemaking allied to sensitive farming.
*
Interested in finding out more about the wine of François Rousset-Martin? Buy online here or contact us directly…
Retail: shop@lescaves.co.uk / 01483 554750