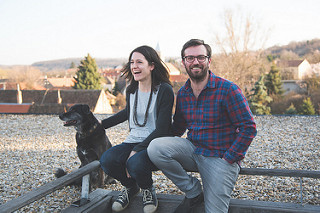 Just as each wine grower is a unique individual, so too are their vineyards. Franz Weninger insists on expressing the different soil types found throughout Burgenland and uses Blaufrankisch as the vehicle with which to achieve this. To do this most effectively it is vitally important to encourage biodiversity, and to work organically and also biodynamically, so that the vineyards can realise their maximum potential.
Franz's vines are planted on a mixture of loam, slate, mica and limestone in different parts of the Mittelburgenland. He views the soil as the origin, the fermentation the birth, and the ageing in the cellar as the "education" of the wines.
The Pannonian climate determines the nature of the growing season. The Neusiedlersee to the east brings warmth; the Bucklige Welt to the west brings cool temperatures. The Illyrian climate sometimes sends in storms from the south. The Sopron Mountains in the north and the K?szeg Mountains in the south provide protection. But this is generally a warm region, propitious for red grape varieties. But Franz is looking for balance rather than extraction – which brings us back to the farming.
Holistic growth and vines in harmony with nature are the goals; organic-biodynamic cultivation is the method. The biological activity of the soil (micro- and macro-organisms) brings the wine's provenance to the glass. The need for cellar work is minimised because everything is already in balance.
All vineyard work is adapted to the plant with respect to the rhythm of the seasons and the moon. Protecting the natural balance in the vineyard, with the aid of biodynamic preparations and the use of homeopathic teas, enables the Weninger to harvest healthy and vibrant grapes. (The horsetail and nettle are collected in the immediate surroundings of the vineyards).
The south-facing vineyard for the Vom Kalk is in Ritzing, Mittelburgenland, a field blend comprising Merlot, Cabernet Sauvignon, Sankt Laurent. As the name suggests this is all about the signature of the chalk/limestone soils on the wine.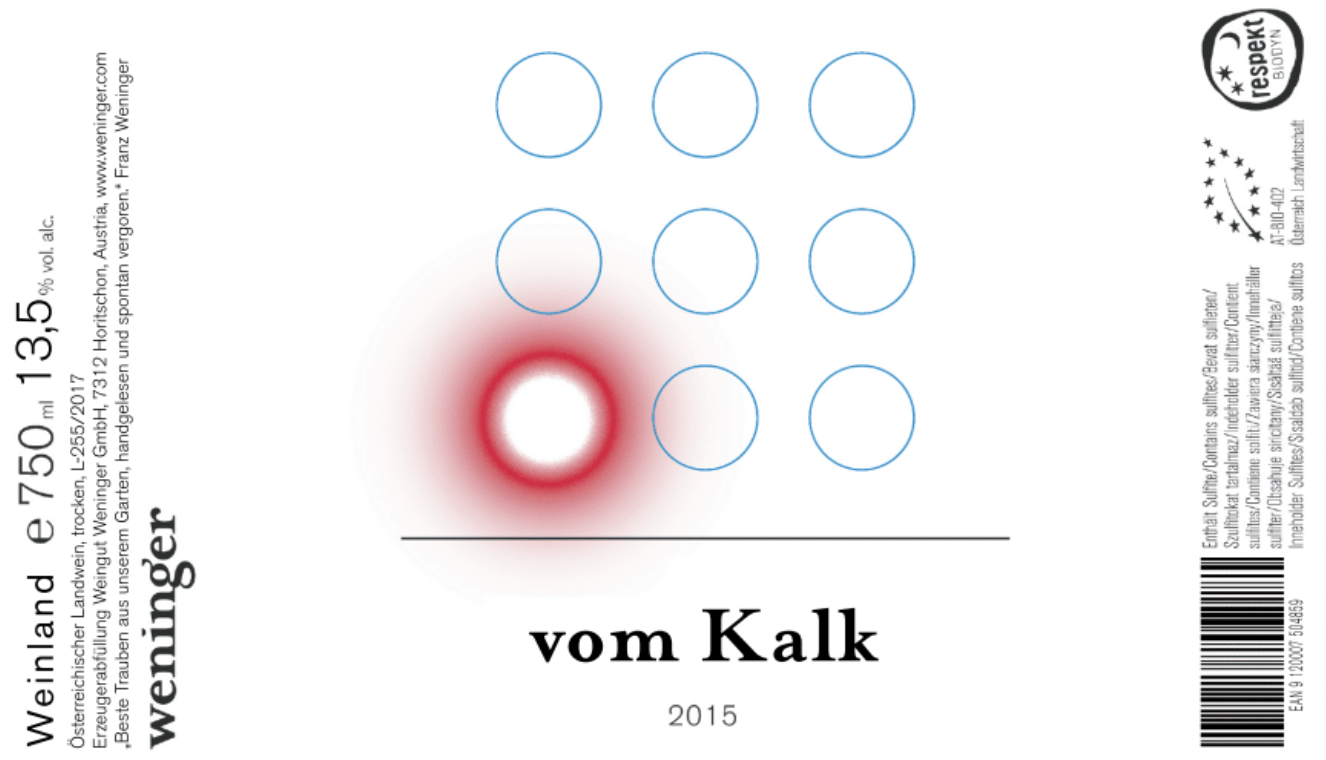 After a manual harvest the grapes are destemmed and fermented with ambient yeasts in cement tanks. The wine is then aged in a mixture of cement tanks and 500 litre wooden barrels and bottled without filtration or fining with just a minimum of sulphur. The natural vegetation of this limestone-inflected vineyard is rich and varied. So is the wine: the nose is playful, both fruity and floral, whilst the palate is stony, fine-grained, always elegant. 15 was a warm vintage, but behind the explosive purple fruit there is a bright chalkiness which brings a beautiful definition to the wine. As Franz says: 'Thinking about our wines, it is always the soil that is visible in front of our inner eye. If we feel the texture of stone, lime and clay with our hands, the content in the bottle becomes real.'
*
Interested in finding out more about Franz Weninger's wines? Buy online here or contact us directly…
Retail: shop@lescaves.co.uk / 01483 554750