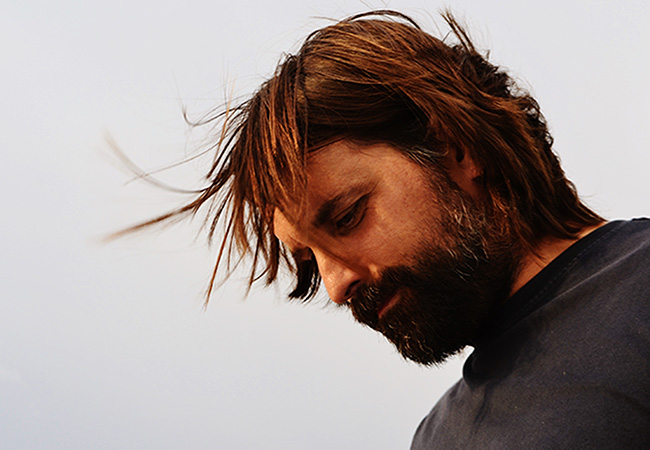 Occhipintis are like buses. You wait for one and then three come along at once. Giusto (COS) and Arianna are well-established favourites amongst us and the natural wine cognoscenti. Andrea is no relation – as they say – and ploughs his furrow in a different part of Italy, namely in the northern part of Lazio.
His estate is based on the slopes surrounding the volcanic lake of Bolsena; the region is geographically part of Maremma (called "Tuscia" in Lazio), about 15 minutes' drive from the Tuscan border, a spectacular terroir known for the infamous and cheap-but-not-cheerful "Est! Est!! Est!!!" white from Montefiascone. According to Witcher Wiki Est Est is an "excellent and very expensive wine". Well, they can keep it in their fantasy world.
Andrea O works predominantly with Aleatico di Gradoli (the local Aleatico, stylistically a bit more on the delicate and spicier than the versions from Tuscany) and with Grechetto Rosso (called Grechette due to proximity with Umbria, but part of the Sangiovese family, although it tastes completely different than any Sangiovese you may have tried). These are real wines of terroir, pure and natural. Aleatico is thought to be a dark-skinned relative of Muscat a Petit Grains, and is normally used to make passito or fortified wines (the most famous example being the Elba wine: Aleatico di Portoferraio). Dry versions are less common, but Andrea focuses on celebrating this grape on this terroir.
Andrea fell in love with the vineyards of Gradoli while he was at the Agrarian University of Tuscia, so much so that they became the subject of his master's thesis in 2004. He was able to rent and purchase 4 hectares of vineyards planted in the 1990's. They are 450 metres above sea level on the volcanic slopes of Bolsena Lake, the largest volcanic lake in Europe.
Situated just one hour north of Rome, the lake provides a unique microclimate, that together with the particular terroir, and Andrea's objective to preserve and promote the local indigenous varietals, Aleatico and Grechetto Rosso, produce wines with the flavour of tradition and the effervescence of innovation.
Wines:
The vines are farmed organically and harvest is manual with particularly low yields. The grapes for the Alter Alea Aleatico are destemmed into stainless vat and cement and pressed without maceration (because it is a red grape). Ambient ferment proceeds with indigenous yeasts and the wine is matured in tank undergoing a natural malo with a light filtration and a little SO2 added just before bottling. This wine has fruit at the same time as a lovely dry restraint. There are hints of apple, grapefruit and crunchy melon. The finish is bright, minerally and dry and very satisfying.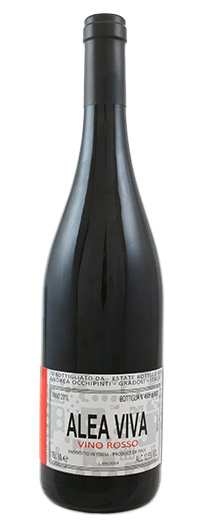 The Alea Rosa Rosato is a sheer delight. Maceration takes place on the skins for one night, followed by spontaneous fermentation with only native yeasts in small cement bins, without the use of chemicals or any additives other than a small amount of sulphur at bottling. The wine spends six months in a mixture of steel and cement barrels and a further two months in bottle. Floral, but not obviously so, with fragrant notes of pink and red blossom, pink grapefruit and cherrystone fruit character on the palate, and a salty citrus finish.
Only a couple of thousand bottles are made of this pale beauty.
2019 Alter Alea
2019 Alea Rosa Rosa
*
Interested in finding more about the wines mentioned? Contact us directly:
shop@lescaves.co.uk |  sales@lescaves.co.uk | 01483 538820
*Note: We are still open for business, doing deliveries, and keen to help everyone with their booze needs in this difficult time. Natural wine lovers can visit our online shop and order online!