Nature is an aeolian harp, a musical instrument whose tones are the re-echo of higher things within us.
-Novalis
The history of artisanal winemaking in the Aeolian Islands off the coast of Sicilia essentially begins with five Spanish families, one of which is Caravaglio. These noble pioneers were invited to travel to these wild, volcanic islands in the early 1500s to develop agriculture. Thus, for more than 500 years, the Caravaglios have cultivated wine grapes on Salina and Lipari, establishing early on the traditions and practices that would be followed for generations. Antonino Caravaglio's ancestors were certainly among the first to partner with Venetian traders bearing rootstock from Greece, planting the original Malvasia delle Lipari and Corinto Nero vines.
Few vine-growing regions in the world can claim such an unbroken chain of organic cultivation. Grapes on these wind-swept hills have always been cared for naturally, cleansed by the sea-salty air of the Mediterranean and protected by the island's mineral soils, which also kept phylloxera at bay.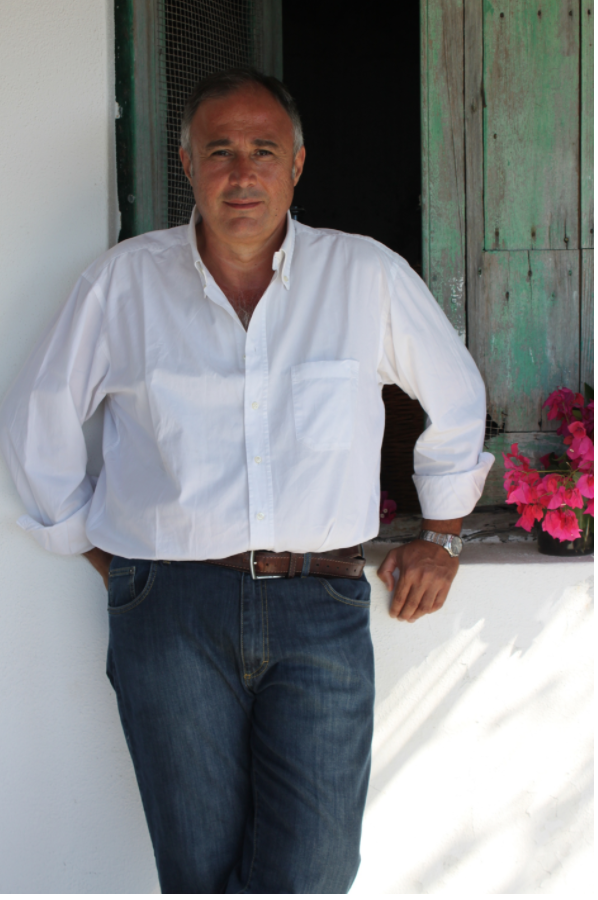 Antonino Caravaglio was among the first artisans in Sicily to become organically certified in the 1990s; historically, his family's vines and caper plants for centuries have been farmed according to organic principles. Grapes are harvested by hand and fermented with indigenous yeasts in temperature-controlled, stainless steel tanks. White wines are aged in tank on fine lees for two to three months; red wines are aged on fine lees in a combination of 500L French oak casks and tank for one month. Very little sulphur is added during the winemaking process, to ensure the grapes' natural flavours are allowed to express themselves fully.

The Malvasia Salina is from organic vines grown in volcanic soils. This wine undergoes a 10-day maceration on skins and is fermented with native yeasts in stainless tanks. Beautiful, dry, aromatic white wine with peach blossom, lemon zest, spring flowers, grapefruit, green melon and mouth-watering acidity. Salina wine which is salty and makes you salivate.
Occhio di Terra Salina is Malvasia delle Lipari, Nerello Mascalese and Catarratto. This wine is fermented with native yeasts only and rests on its skins for a period of time gaining colour and tannic structure. The ageing takes place in terracotta amphorae for 6 months. A variety of aromas emerge from this wine: chamomile, herbs (basil, rosemary, dried mint), followed by ripe yellow pulpy fruit such as loquat and mango. A savoury umami-rich wine, supremely satisfying with a long persistence in the mouth and a wine that ticks so many of our nerdy boxes being from rare autochthonous grapes, an island wine, a volcanic island wine, a terracotta wine and an orange wine.

Made from old Corinto Nero and Nerello Mascalese from the islands of Lipari and Salina, the Salina Rosso – Rossononrosso –  spends just two days on skins to derive its dark pink/ruby red vivid colour. The aroma expresses wild roses and black cherry scents, the wine is brilliant and clear in the glass. In the mouth there is a distinctive savoury presence, almost a smoky quality and perky red fruit flavours.

*
Interested in finding out more about any of  Caravaglio's wines? Buy online here or contact us directly…
Retail: shop@lescaves.co.uk / 01483 554750