…at One Great George Street.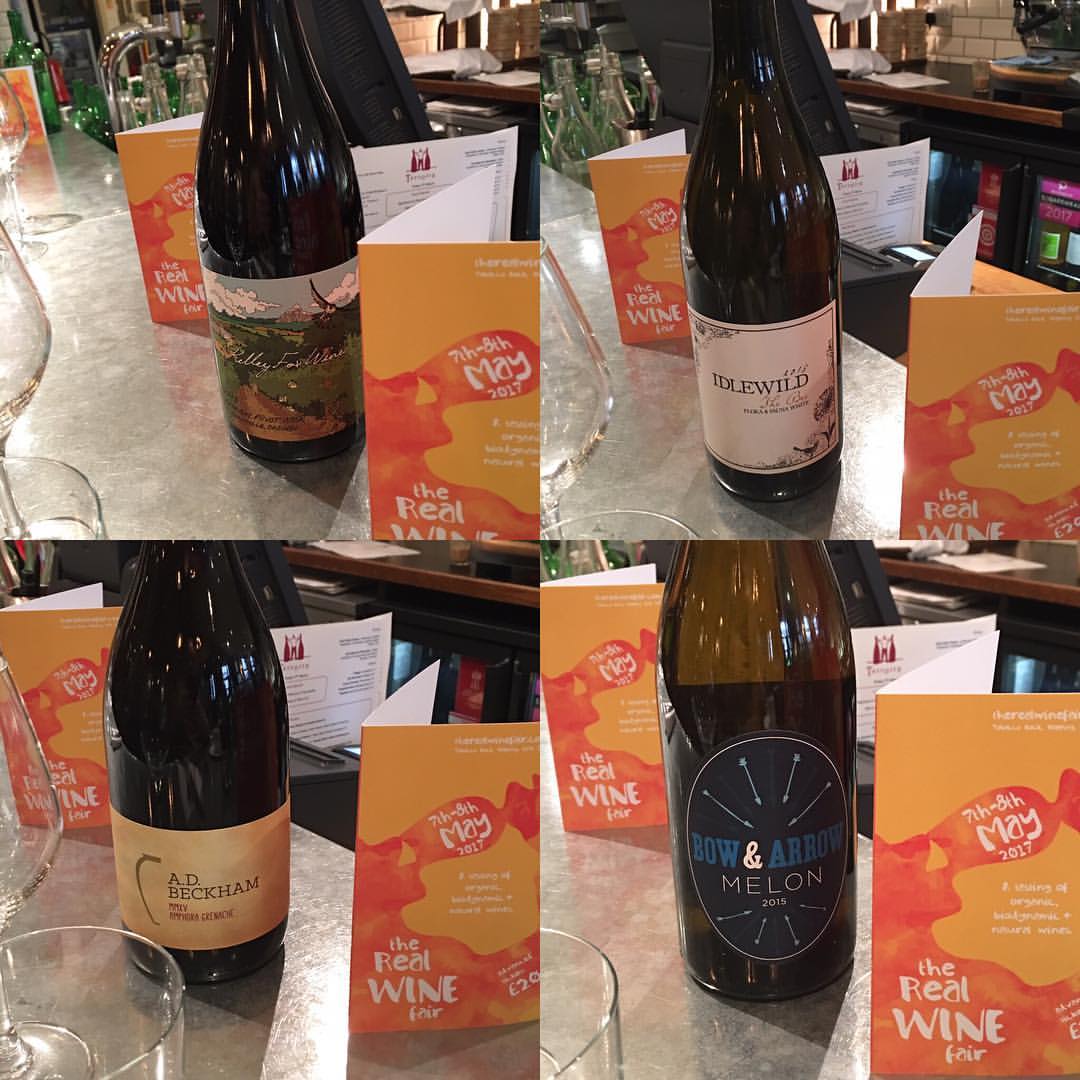 Up the sweep of the grand staircase into the cathedral-like Great Hall, beneath the unfeasibly huge pineal chandelier and underneath the stern gaze of bushy-faced colonial figures that looked as though they might have been the original Jack Daniel's great grandfathers, a motley crew of Les Cavistes fronted up at The Wines of Oregon (and Washington in brackets!) with a formidably bizarre selection of original Oregonians ('twas ever thus). This was not Oregon, as you and we know it, Jim, all big, bold and brassy Pinot Noir designed to rearrange the molecular structure of your palate with dull thuds of thick oak, but a variety of challenging, pure, provocative and downright delicious wines from some unusual grape suspects.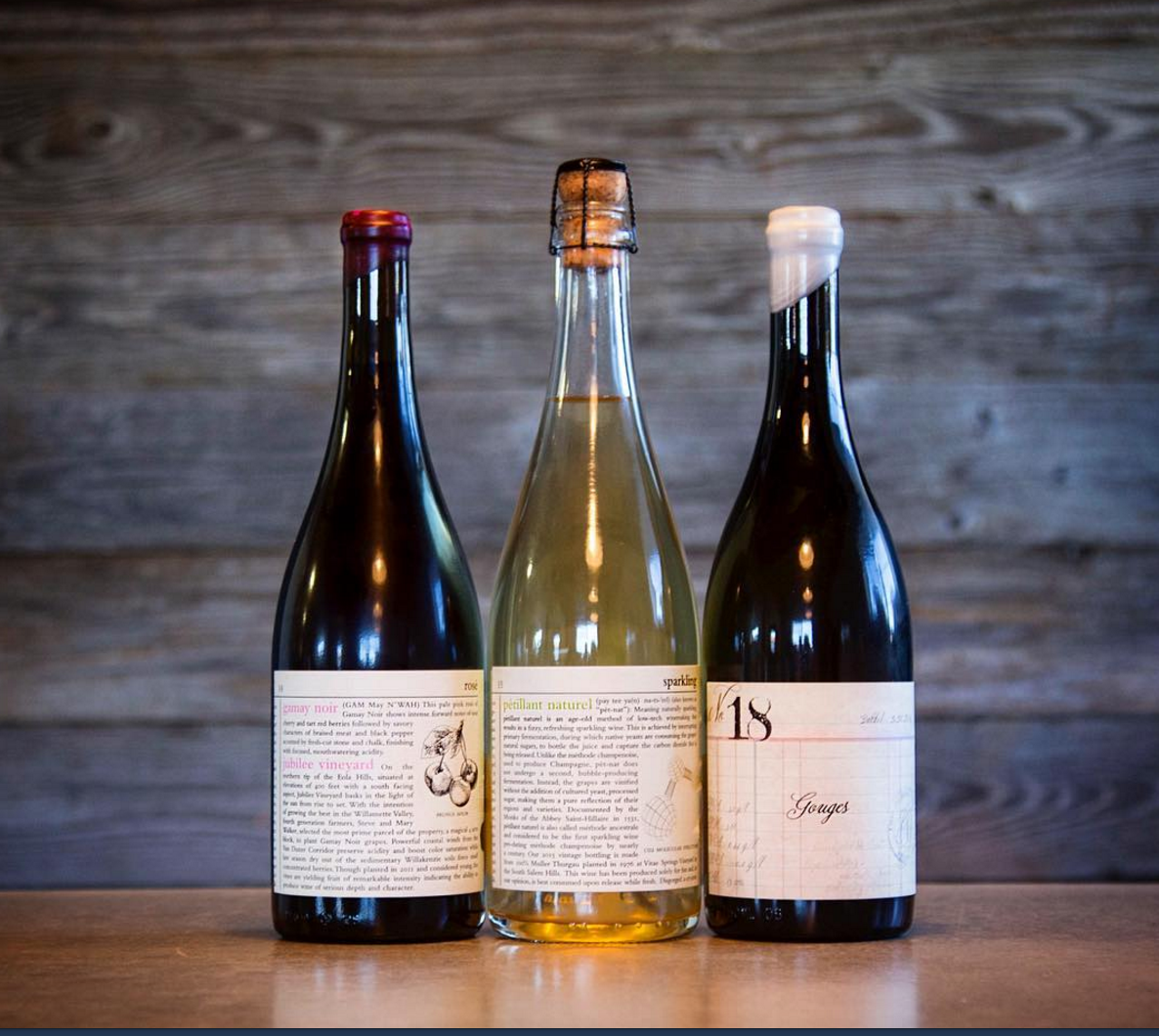 Minimus is one of the brainchildren of a certain Chad Stock who loves to experiment with grape varieties, field blends and styles. His less eccentric adventures are bottled under the so called "Dictionary Label", each of which contain a pithy definition of his objective for the wine. We teed off, if you were assaying the wines from left to right as you looked at it, with his Pet Nat Vitae Springs Muller Thurgau to give it its full mouth-filling name. Very pale, lightly floral (think elderflower cordial with a dash of soda) Pet Nat from arguably the oldest Muller-Thurgau vineyard in Willamette. Possibly the only Muller-Thurgau vineyard. What's not to love? No sulphur added, no yeasts, no dosage. And a cork that has an irresistible urge to fly out of the bottle towards the nearest over-sized chandelier.
Minimus Blaufrankisch Johan is the beast to the Pet Nat beauty. This Blaufrankish has all the frank minerality that we associate with the exceptional Johan vineyard underpinning the dark red fruit flavours of Blaufrankisch. Intriguing wine – bitter choc notes, earthy, super-spicy with bags of acid. You have to like a wine that everyone struggles so profoundly to describe.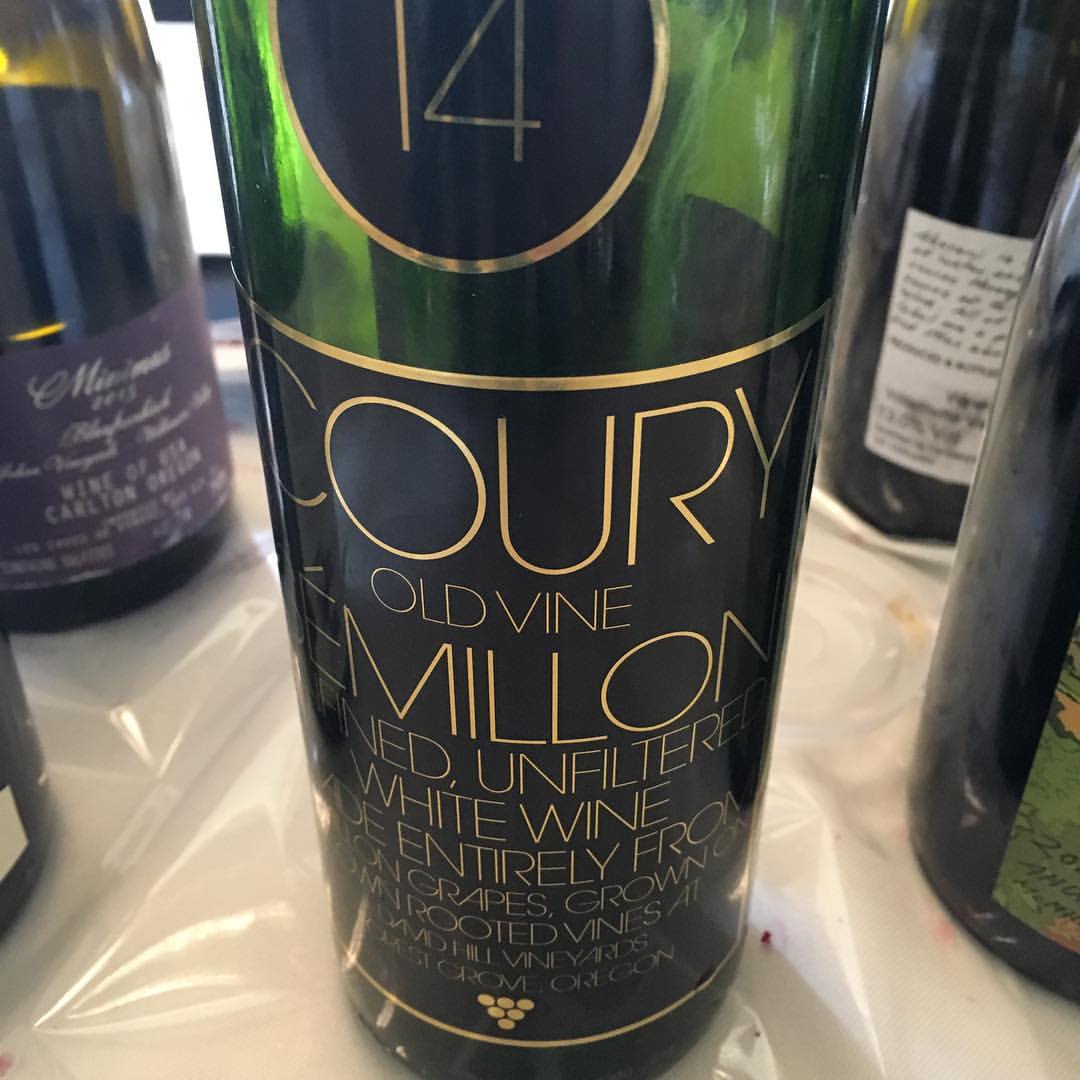 Jeff Vejr is the man behind Golden Cluster Coury Old Vines Semillon, reconstructing the unreconstructed vines, so to speak. Located in the north Willamette the Coury vineyard is a history of Oregon viticultural history originally planted on laurelwood soils to a bewildering array of grape varieties in the mid-1960s. The first wine to issue from the time capsule was/is an exceptionally fine own-rooted Semillon which undergoes a few days skin contact before a pretty natural fermentation (just a little SO2 at bottling). Chalky-dry with fine bone structure this Semillon was much admired on the day for its purity and almost saline old vines character. Cinders, your poor relation white grape varieties shall go the Oregon ball.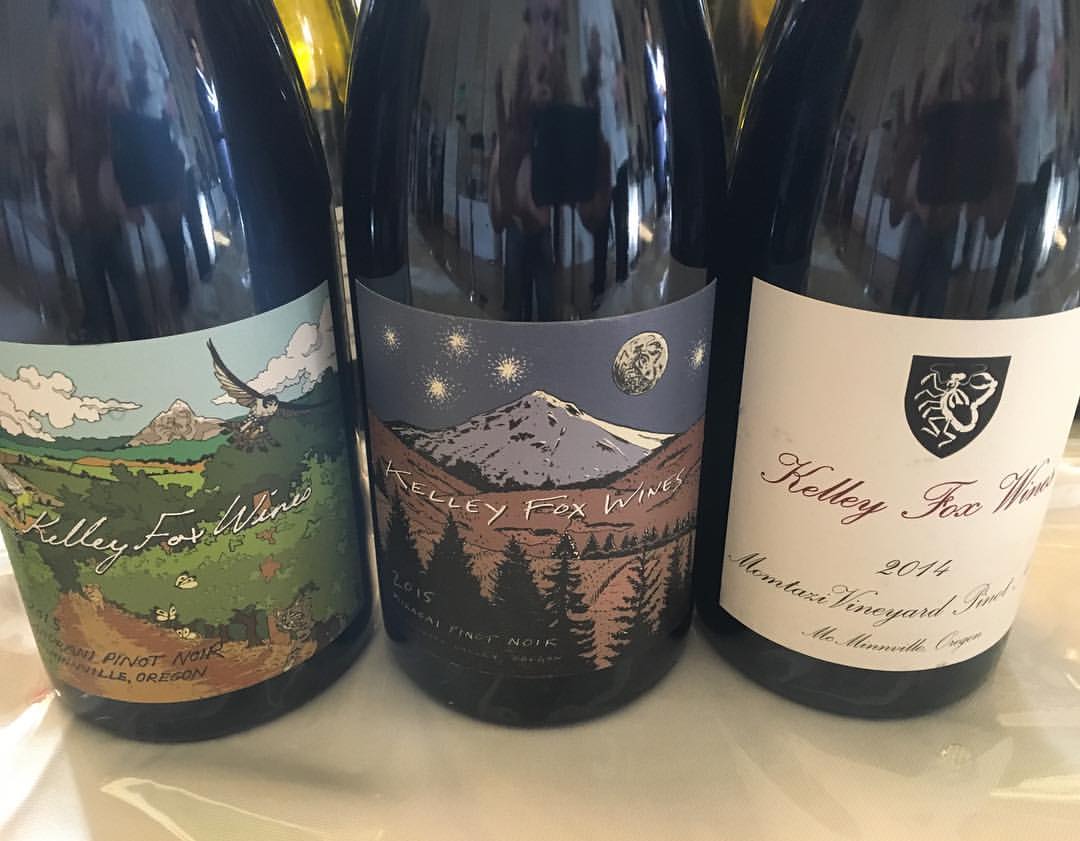 It is difficult to describe Kelley Fox's wines without resorting to the occasional anthropomorphism. The two vineyards that she farms – biodynamically – possess fascinating, almost animal identities, and seem to communicate these characteristics through the respective wines, which, although they are made in an identical fashion, are so very different. Mirabai, by way of Maresh, is a bonny chip off the old shaggy-vined block, displaying pale, rose-pink, cool earth quality, with refreshing lifted whole bunch character and rippling with red fruits. Mirabai is the seductress, lithe in movement, sensual. As with all Kelley's wines there is an alluring tension, and always a nourishing sensation, Ahurani, the water bringer, by way of Momtazi is a new cuvee. The colour here is darker, the edges are rougher, there is more drag against the palate. For those who love their Pinot on the al dente side. Then Momtazi itself, surprisingly voluble for a wine that normally broods for several months. Punchy and impressive, almost sanguine. It shows the Momtazi trademark of dark fruit and minerality. Ok, I'll say it – Maresh/Mirabai – Volnay; Momtazi/Ahurani – Pommard. Yin/Yang. However, you perceive the wines you cannot deny their strong sense of origin, their singular identities.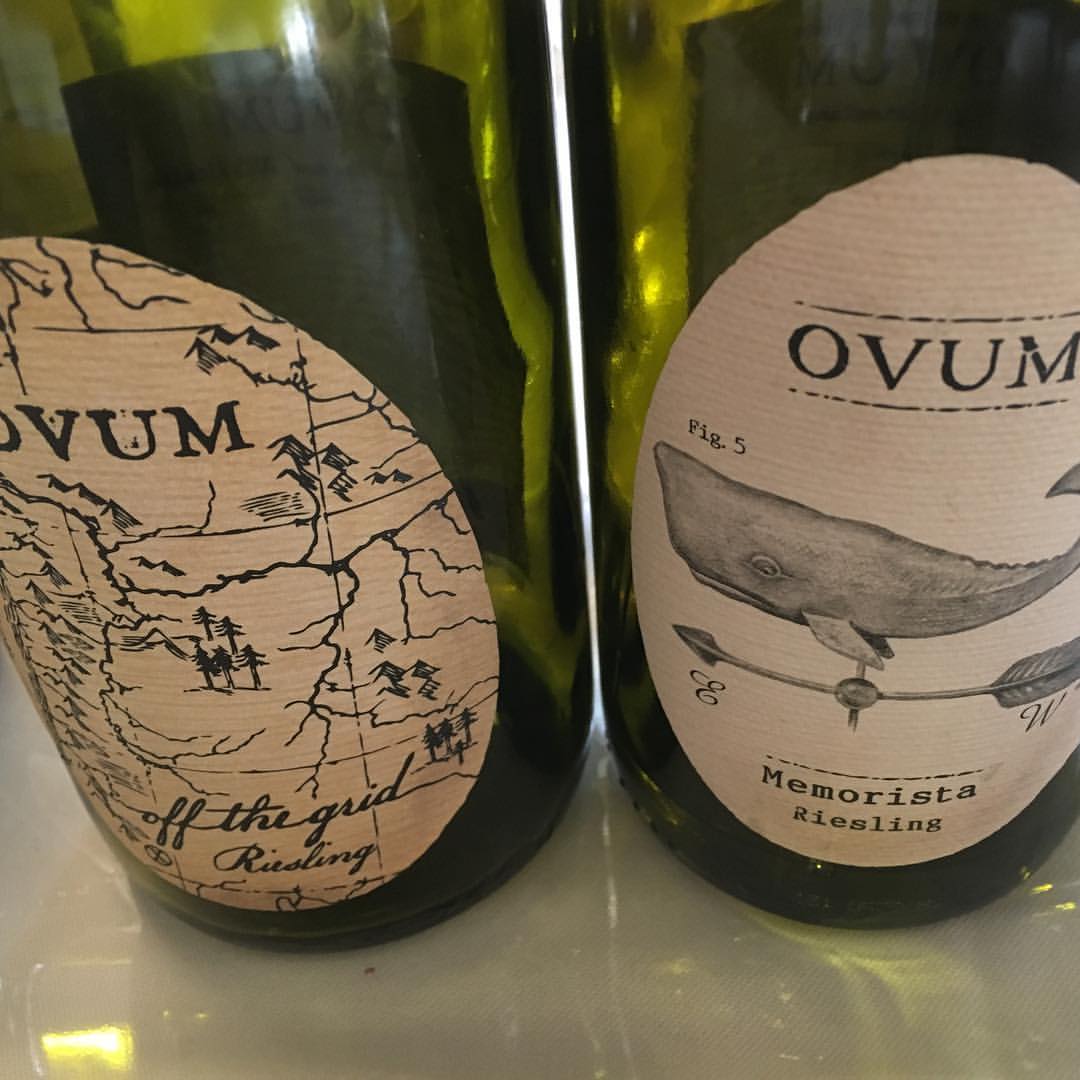 Do you have one or two boiled eggs of a morning? Well, we had two Ovums (Ova) of the Riesling variety on show. And show they did. Off The Grid comes from a rocky elevated vineyard in very warm southern region of Rogue Valley in Oregon near the Cali border where there is a 50 + degree (Fahrenheit) shift between day and night. The driest (10 g/l) of all the Rieslings and most obviously mineral. Smoky mineral, rock salt, thick skinned yellow plums. You can feel the bones in this one.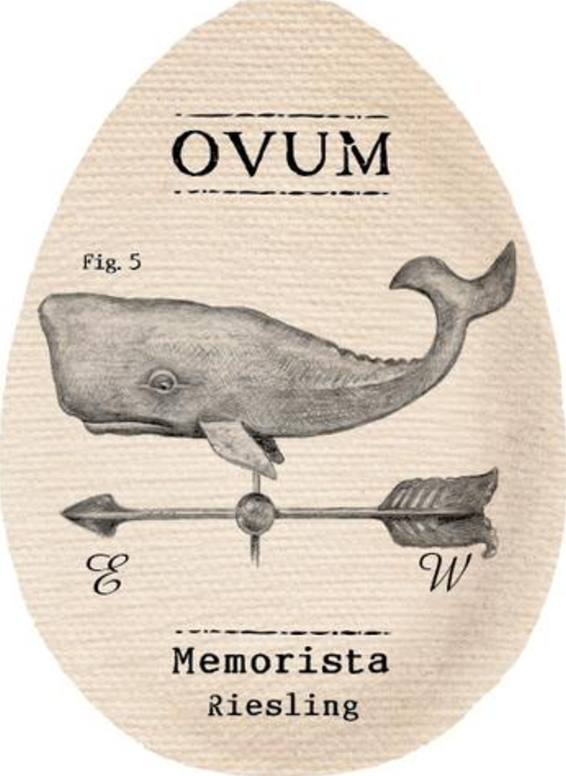 Whale Memorista Riesling, conversely, has its feet in the poor basaltic soils in the Eola Amity Hills in a vineyard whipped by Pacific winds channelled through the Van Duzer corridor. The wine is ethereal, just off dry with filigree acidity showing lime, fennel, chamomile…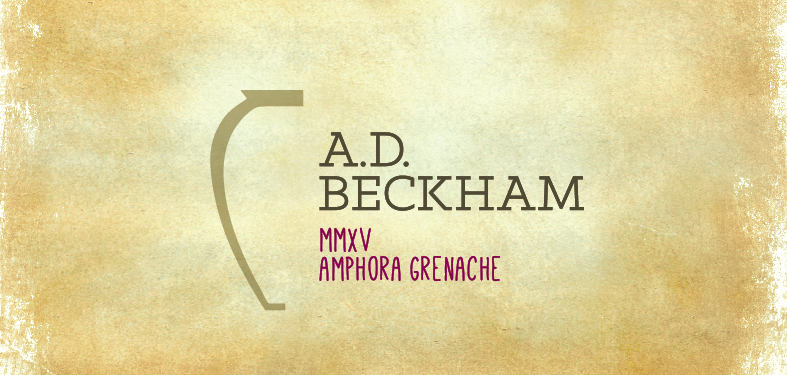 Is a white, is it a pink, or is really a red? Some skin contact wines transcend easy categorisation but AD Beckham Pinot Gris Amphora is definitely a… red. You weren't expecting that? From a white, okay, reddish-pinkish-greyish-purplish grape. From a warm vineyard in the south of Willamette owned by Antiquum Farm (think biodynamics with lots of free range animals) this PG is slow cooked on its colourful skins in amphora, and then aged in a split of amphora and acacia, until it acquires its unique deep reddish-pink hue. The warm nose of confit fruits, wild herbs and peppery spice lead one into an extraordinary palate of textures and layers that deserve a lengthy roll around the mouth. The tannins are apparent, but they are part of the warp and weft of the wine. Worth salting away a couple of bottles to see how this baby grows up.

It is a fact universally acknowledged that you can lead a horse to water but you can't make me drink new world Chardonnay. I am not a fan of utterly-butterly, batonned-to-death, toasted Chardonnays. Nor do the tank-fermented versions appeal. And then there is Statera Cellars, a Chardonnay project from Meredith Bell and Luke Matthews. Another wine from the Johan Vineyard. Seriously impressive with lingering citrus notes cutting through the (used) oak. Long elevage, minimal handling, no filtration. Carafe it and watch it move through the Chablis 1er cru gears.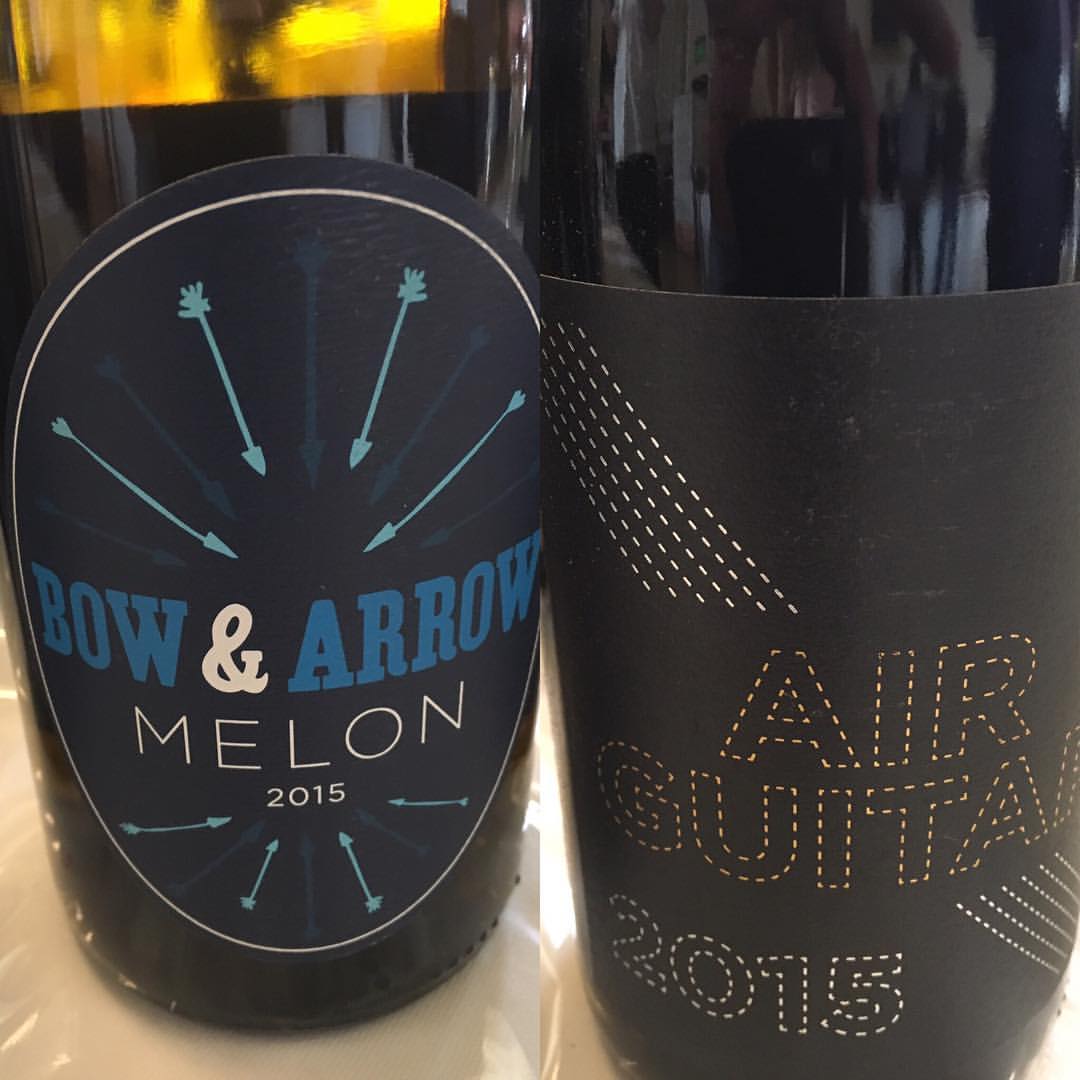 Bow & Arrow is Scott and Dana Frank. They source fruit from vineyards planted by some of Oregon's earliest 'wine pioneers' that were planted with grapes like old vine Pinot Noir, Gamay, Cabernet Franc, and Melon de Bourgogne – all typical Loire Valley grapes. These carefully sourced grapes are treated with the greatest care and minimal-intervention winemaking techniques. Their resulting wines are a breath of fresh (French) air from Oregon, lighter in style, lower in alcohol, and extremely food-friendly. Air Guitar is 60% Cabernet Sauvignon from the Borgo Pass Vineyard located in the foothills of the Coast Range just outside of Monroe along with 40% Cabernet Franc from Johan Vineyard. Given the grape varietals, it's easy to think of this wine being done in a larger Bordeaux-like style but the style here couldn't be more different. For those that love aromatic, soulful and sensual wines it should not be missed. A stellar nose of baked cherry, sandalwood, jasmine, and spicy herb notes build from the glass followed by red cherry, and mineral that blitz the palate, with fine flavour intensity. The long, complex and savoury finish keeps you coming back for another glass. And then another. As for the lively, lithe Melon there are two things that come to mind. Oysters. Oysters.