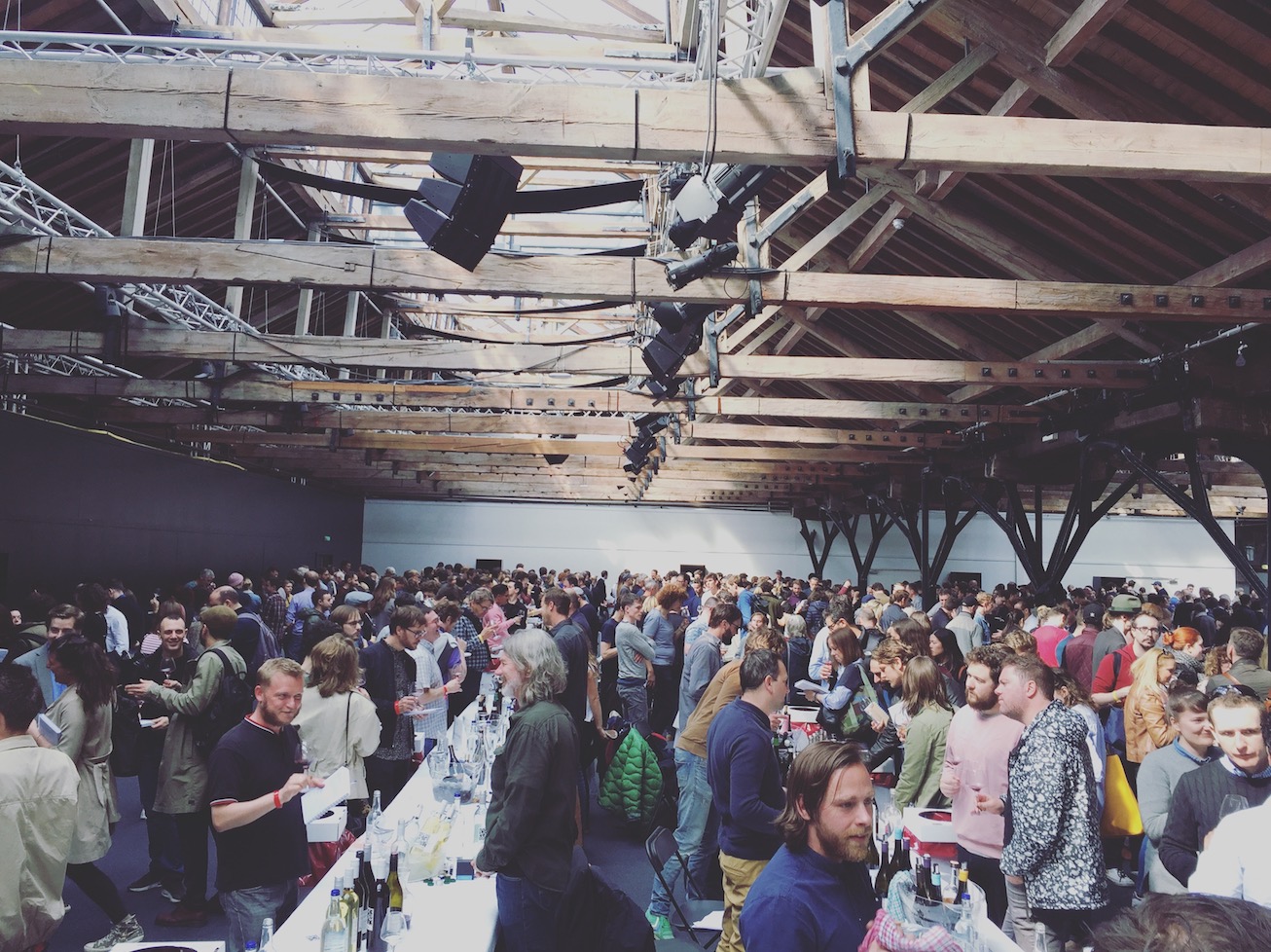 The Real Wine Fair was attended by many of our Californian and Oregonian vignerons (don't forget Vermont – Ed). The range of wines poured was incredible – we believe this is the cutting-edge, artisan face of US winemaking. There are wines from historic old vineyards, wild vineyards, field blends, rare grapes, hybrids, natural ferments, skin contact wines, wines fermented and aged in amphora, Italian, Spanish, Loire inflections, glouglou wines, ageworthy wines, no sulphur wines. Something for every conceivable taste. Above all the wines are original… and delicious.
Californian Wines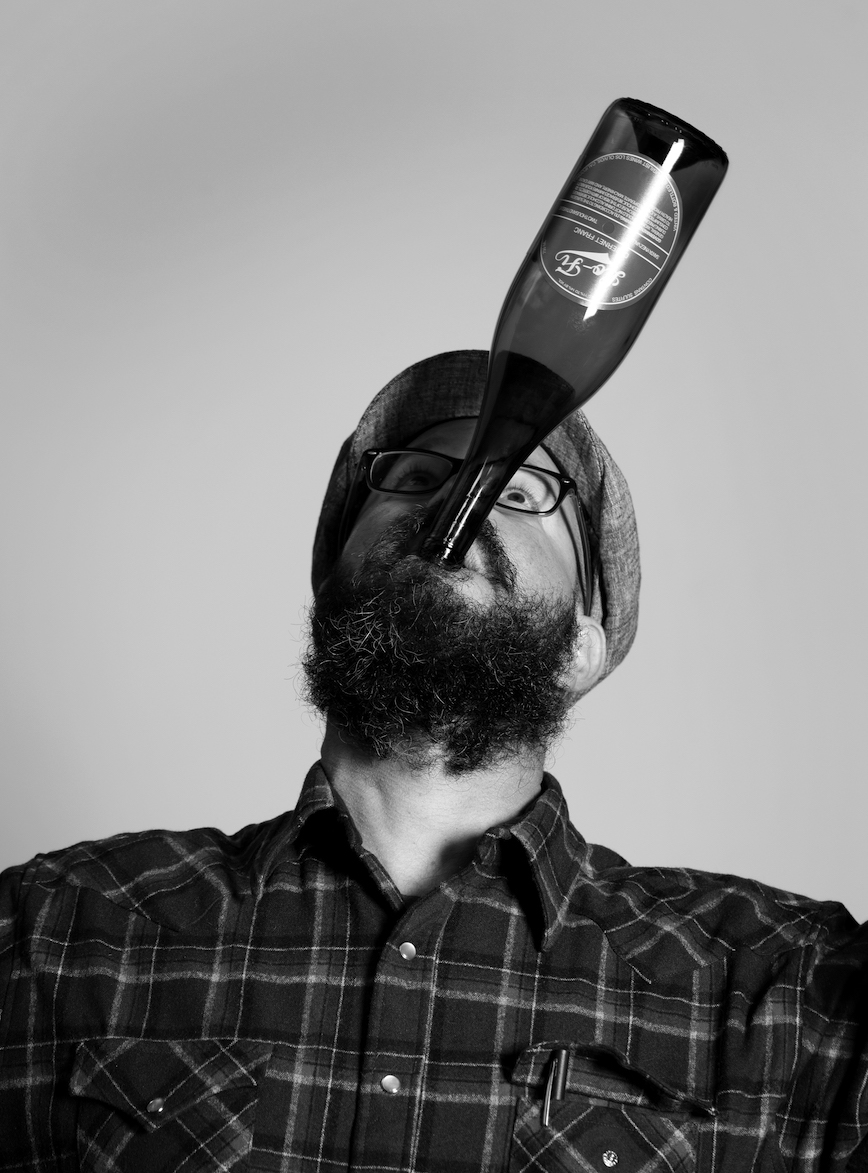 Lo-Fi Wines, Mike Roth & Craig Winchester, Santa Barbara
Lo-Fi is a partnership between two lifelong friends who believe in hand crafted honest wines that are made for every day drinking. Wines to be enjoyed not to be collected – unlike their vinyl. Easy drinking lower alcohol wines made to pair well with all types of foods. Mike believes in neutral barrels, native yeasts, little to no sulphur additions, and no adjustment of PH. He loves whole cluster fermentation. The guys adore carbonic maceration and embraces a nothing-added, nothing taken away philosophy that gives birth to wines that are young, vibrant and alive.
2014 Chenin Blanc
2015 Cabernet Franc
Idlewild, Sam Bilbro, Healdsburg
Sam is one of the hot new vignerons in this part of California. Rather than the usual suspects he focuses on Piedmontese varietals and blends – Arneis, Cortese, Muscat Canelli, Barbera, Nebbiolo and Dolcetto. All the grapes come from the Fox Hill Vineyard on the Mendocino Bench. Farming is sustainable; winemaking sympathetic to the variety and the vintage, purity being the aim. The Bee and The Bird are white and red blends respectively (they change according to the vintage), whilst the Fox Hill Arneis captures the edginess of this grape variety and delivers an extra smack of flavour.
2015 The Bee White
2015 Arneis Fox Hill Vineyard
2015 The Bird Red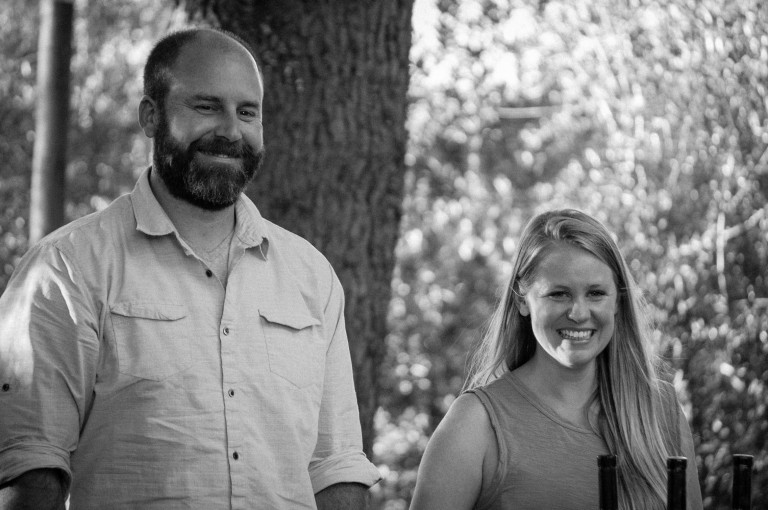 Ryme Cellars, Megan & Ryan Glaab, Healdsburg        
Megan and Ryan Glaab share a purpose-built space with several other young vignerons in Geyserville. They combine solid winemaking virtues with a sense of adventure. Although they make Pinot Noir and Cab Franc we love their wines from Italian varieties which are more than a homage to their original homes. Megan's delightful Vermentino Hers, from single vineyard, is testament to the Vermentinos of Gallura. Ryan, meanwhile, takes grapes from the same vineyard and makes his interpretation (Vermentino His) – whole clusters, 14 days on skin whole cluster before being aged in used barriques for 10 months.". There is also a classic mineral Fiano, an extraordinary Radikon-esque Ribolla with six months on skins and an organically-farmed Aglianico from Paso Robles that combines massive power with freshness.
2015 Vermentino Hers Carneros
2014 Vermentino His Carneros
2014 Sonoma Fiano
2013 Ribolla Gialla
2012 Paso Robles Aglianico
Ruth Lewandowski Wines, Evan Lewandowski, Utah
Evan Lewandowski lives near Salt Lake City but the grapes are sourced from a variety of vineyards in Mendocino (north of Sonoma County). Evan's wines are very natural – organic/sustainable fruit, wild yeasts, ambient ferments, mostly no SO2 at all, no filtration, no fining. They are also intensely focused with an interesting reductive minerality and develop amazingly in the glass. Naomi comes from vines that are over 110-years-old in Mendocino. 100% Grenache Gris. Whole cluster, natural ferment in egg shaped tanks. Full malo, no filtration, fining, minimal SO2. Phenolic and salty. Chilion is 100% Cortese is from the famous Fox Hill Vineyard (on cooler north facing slopes) in Mendocino. Destemmed grapes. Sees 6 months on skin contact in egg shaped tanks. Amazing palate of candied orange, quince cognac, crushed rocks- incredible vitality. The Boaz is a Catalan blend of old Carignan, older Grenache and younger Cab. It's fine and fresh and remarkably light on its feet.
2015 Naomi
2014 Chilion
2014 Boaz Cuvee Zero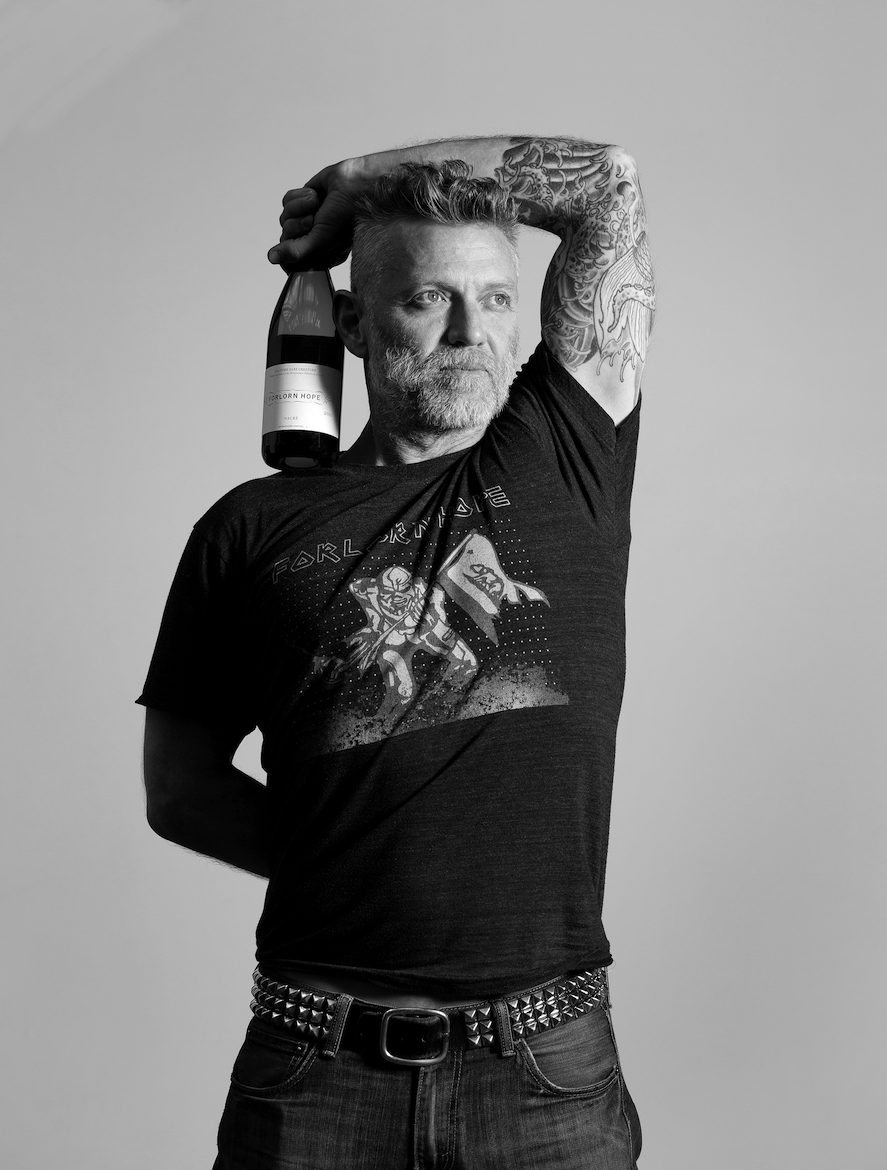 Forlorn Hope, Matthew Rorick, Napa
Mr Congeniality, aka Matthew Rorick, has a lot of fun making wines from a bewildering array of forgotten and lost cause grape varieties, many of them planted in his own vineyards. The Albarino comes from Matthew's organic vineyards at 650 m asl in Sierra foothills on schist and limestone soils. Whole bunch ferment in stainless – wild, ambient, natural malo, no filtration. Melon flavours segue nicely into ripe citrus – one might recognise this style in Galicia.
The Trousseau is also whole bunch, 2-week maceration, aged in 500 litre puncheons- 8 years old. Beautifully restrained with understated red fruits. Most of the Trousseau in California is Trousseau Gris that seems to be a white mutation of the Noir, originating in Alsace. Despite its rose-hued colour this is an intense wine with biting tannins. The Nacre Semillon is a nod and a wink to Hunter Valley –classically austere, but a wonderful match with food. Then to the recent arrivals – Gemischter Satz references Austrian field blends – take your pick from 40 different grape varieties here. King Andrews also shows experimentation with obscure grapes – Trousseau Gris, Green Hungarian, Chenin and Vermentino combine to delicious effect.
2015 Albarino, Rorick Vineyard
2012 Nacre Semillon
2015 King Andrews
2014 Gemischter Satz
2015 Trousseau Noir, Rorick Vineyard
Populis, Living Wines Collective, Orinda
Populis is the love child of three winemaking school friends Diego Roig, Sam Baron, and Shaunt Oungoulian. Populis was born from the desire to create light-hearted, naturally made, extremely drinkable wines from exciting vineyard sites throughout California. This Populis red blend of 4 varieties from 5 vineyards is one of the most dynamic wines of the year with Zinfandel, Nero d'Avola, Carignane and Tempranillo playing their part. This wine has the backbone and rusticity of Italy with the pop of fruit that only California brings to the table. The Nero d'Avola and Tempranillo bring tobacco and leather while Zinfandel and Carignane open up the fruity side of this wine.
2015 Populis Red Blend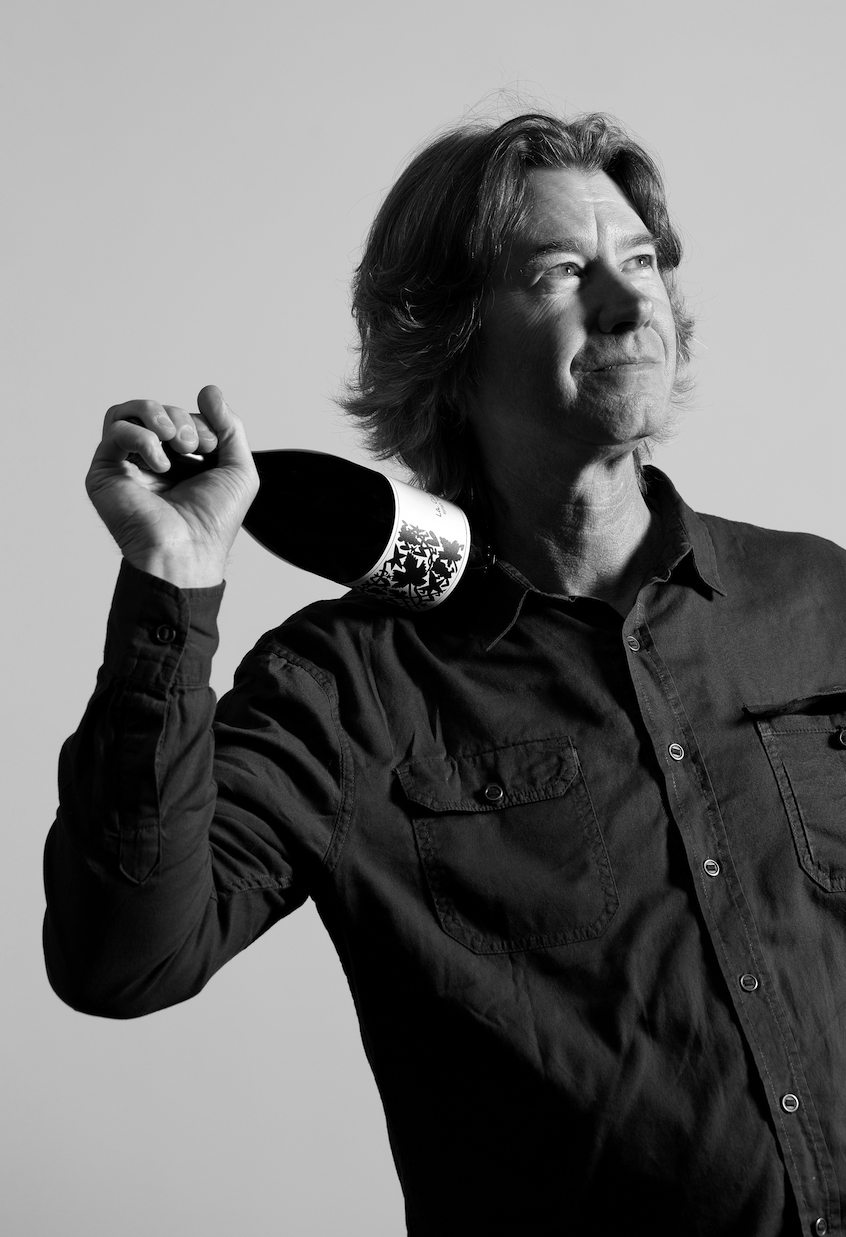 La Clarine Farm, Sierra Nevada Foothills
La Clarine Farm is situated in a truly wild hilly region planted to a wide variety of grapes. The farming is hands off, the winemaking simple – wild ferments with natural yeasts, no filtration and just a tiny bit of SO2 at bottling. The two Jambalaia wines (white and red) are quirky blends – white contains Viognier, Marsanne, Albarino and Petit Manseng and red is a real mish-mash. We love the unfiltered Albarino (same vineyard as Matthew Rorick's but a wilder style. Hugely drinkable and great value.
2015 Jambalaia white
2015 Albarino
2015 Al Basc (skin contact Albarino) – on allocation
2015 Petit Manseng – on allocation
2015 Jambalaia red
2014 Elvis Red
2014 Kumu Saw Syrah
Clos Saron, Gideon Beinstock, Sierra Foothills
The recipe is usually the same: hand-picked grapes are crushed within 20 minutes of harvesting, followed by fermentation in old open-top oak vats using only natural yeasts. For the blends, the grape varietals are all co-fermented as Gideon believes the results are more harmonious. The wines are then aged on lees in 1 to 5 year old French oak barrels for as long as he feels is needed before being bottled, unfined and unfiltered, by hand
Over the past 30 years, Gideon has been involved in almost every aspect of the wine industry: sales, writing, purchasing, educating, and a decade-plus long stint as winemaker for Renaissance. It is at Clos Saron, though, where he has tapped into something rare: wines that are challenging, surprising, and yet instantly gratifying. They happily defy description and convention without forgetting that, at its core, a wine should be a pleasure to drink. Of the wines, Carte Blanche is an equal whole cluster fermented blend of Albarino and Verdehlo, Blue Cheer is old vine Cinsault from vines planted in the 19th century. Out of the Blue is 90% Cinsault (135 years old vines), 5% Syrah, 5% Graciano from fruit organically grown in Lodi and the Pleasant Peasant is more than pleasant Lodi old vine Carignan.
2014 Carte Blanche White Blend (Albarino/Verdehlo)
2014 The Pleasant Peasant (Carignan)
2014 Out of the Blue (mainly Cinsault)
2014 Blue Cheer (Cinsault/Carignan)
Ambyth Estate, Phillip Hart, Paso Robles
AmByth Estate is Paso Robles' first and only winery to produce Demeter-certified biodynamic wines.  They farm this way to allow their 20 acres of vineyards to express their true character, applying homeopathic doses of naturally occurring plant and animal materials to their compost pile, the vines and the soil in the vineyards and orchards.  Biodynamic farming not only encourages the elimination of all chemicals used in farming, but encourages the farmer to pay close attention to the forces of nature influencing his/her farm. They work naturally in the winery also, allowing the grapes to express themselves into wine without additives, adjustments or enhancements. Native yeast ferment, foot stomping, ageing and bottling without any added sulphites. Some are aged in barrel, others in stainless steel tanks, others spend time in terracotta amphorae. Priscus is a blend of Grenache Blanc 63%, Marsanne 16%, Viognier 14% and Roussanne 7%. This wine aged in an 800-litre clay vessel which allows the wine to breathe through the ageing process without imparting any extraneous flavours. It has an intense "orangey" colour and a complex nose of caramelised apple, dough, citrus, Indian spices and herbs. It is a full-bodied wine with citrus notes still dominant. Venustus is Sangiovese 79% and Tempranillo 21%. A perfect blend between acid and tannin combining the two grapes, reminding us of its Italinate origins. Finally, the Mourvedre is thrillingly wild and meaty, yet not at all heavy.
2013 Priscus White
2011 Venustas
2011 Mourvedre
Oregon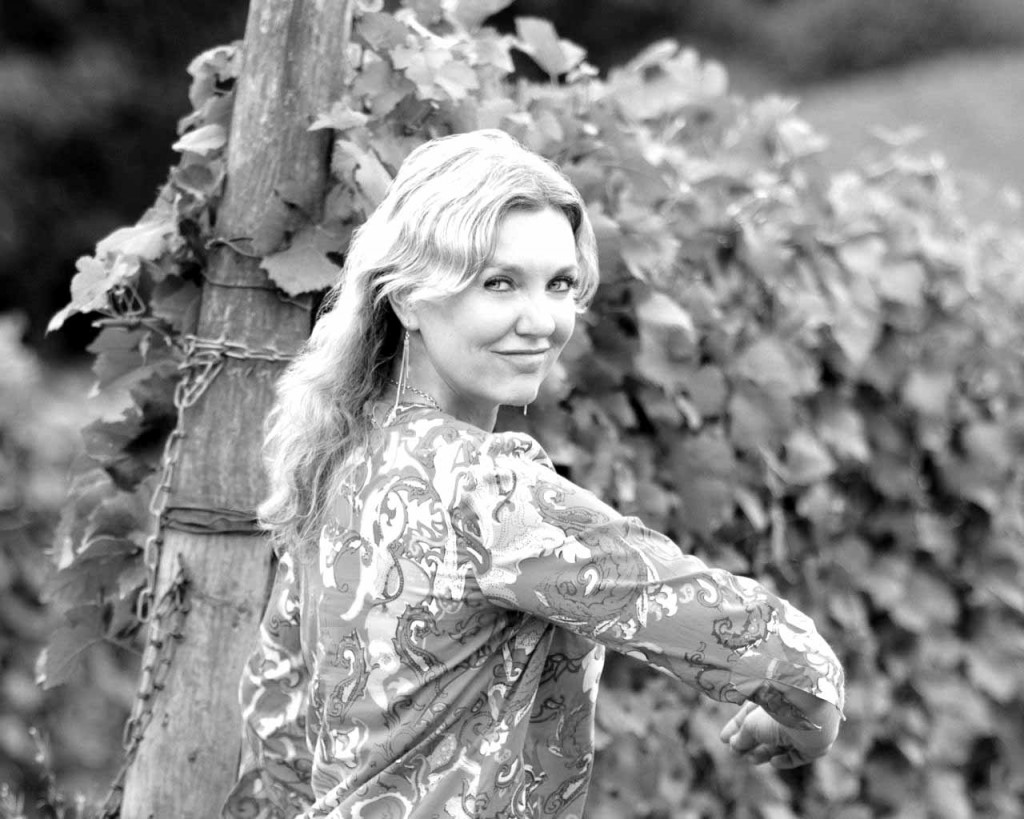 Kelley Fox Wines, Dundee Hills & McMinnville, Oregon
Beautiful elegant Pinots from biodynamically farmed vines on different very different vineyards. Ahurani is the new Pinot – this is from Momtazi vineyard – the barrels which are less eloquent of their terroir. 15 is a gorgeous vintage. The Momtazi 14 is terrific, more forward, with lovely minerality.
2015 Mirabai Pinot Noir
2015 Ahurani Pinot Noir
2014 Momtazi Pinot Noir
2014 Maresh Pinot Noir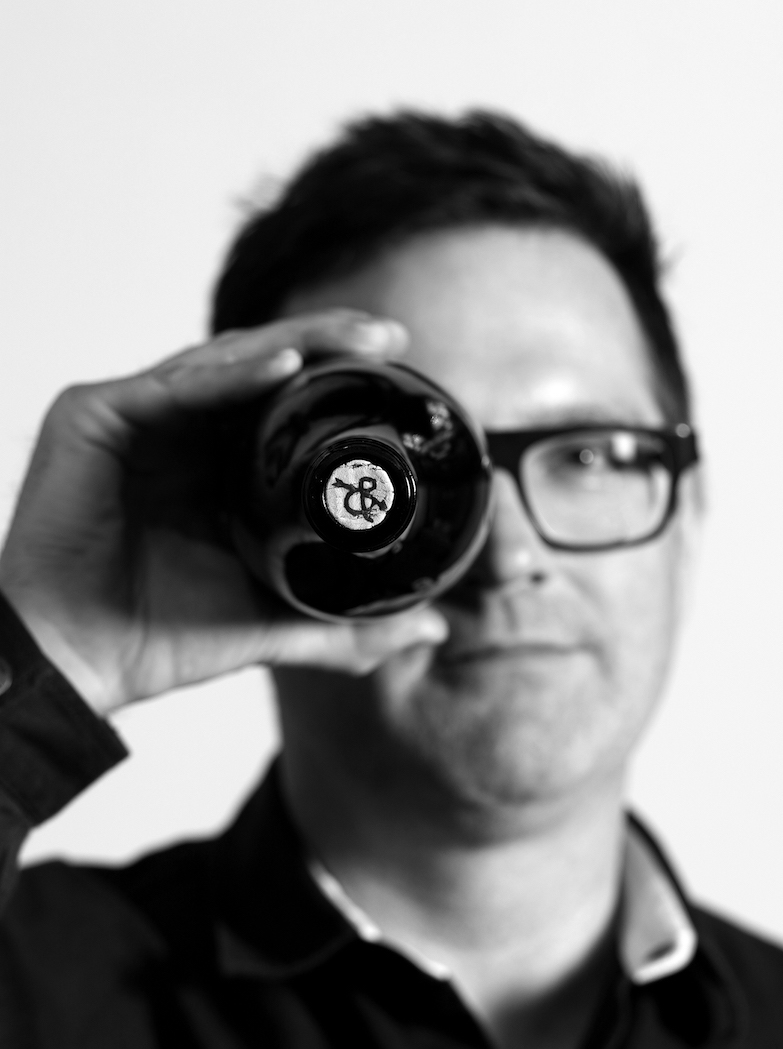 Bow & Arrow, Scott Frank, Portland
Return of two favourites having been out of stock for 6 months. The Melon – from the biodynamic Johan vineyard – is truly Loire-like, crisp and saline and the Air Guitar is a homage to super-drinkable Anjou reds being a blend of Cab Sauv and Cab Franc. Natural wines – minimal sulphur – all about the fruit.
2015 Melon
2015 Air Guitar
2015 Rhinestones
2014 Hughes Hollow Pinot Noir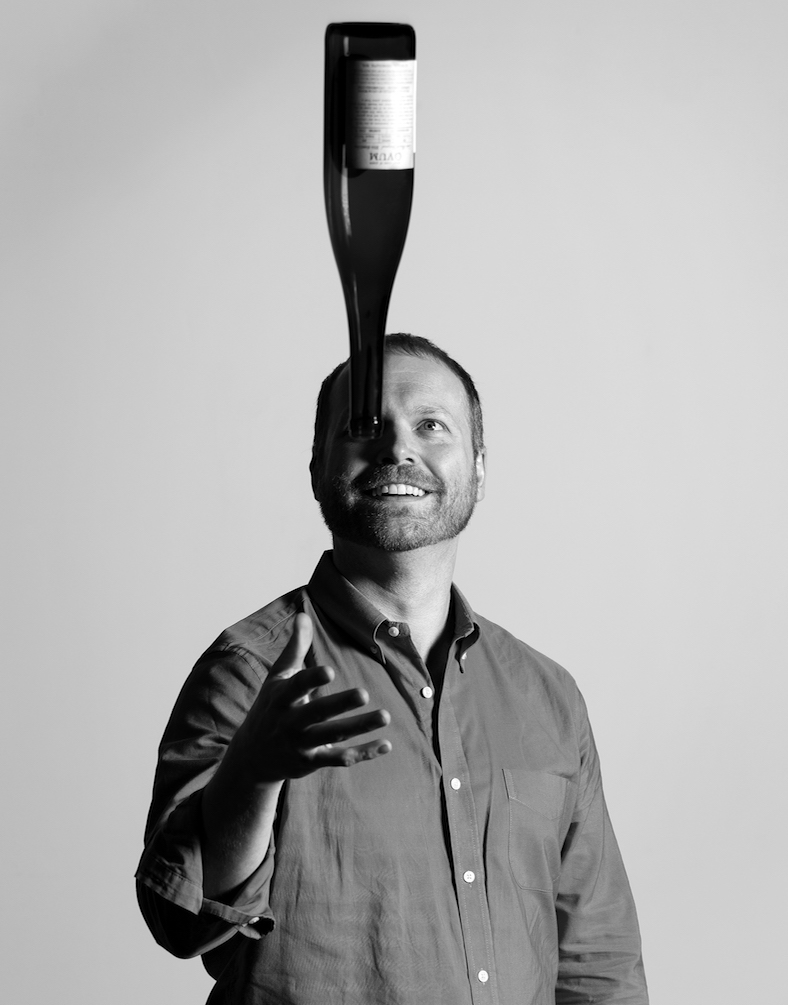 Ovum, John House, Newberg, Oregon
These are amongst the purest and most thrilling expressions of Riesling throughout the New World (in our opinion). Off The Grid is dry and fiercely mineral, Whale Memorista is more ethereal with filigree acidity, whilst Love Me or Leave Me (another Nina Simone song) is one of the most balanced and brilliantly-made Gewurzs we have ever tried.
2015 Off The Grid Riesling
2015 Whale Memorista Riesling
2015 Love Me or Leave Me (Gewurztraminer)
A tiny project that specialises solely in Chardonnay expressed on different terroirs. This is from the magnificent cool-climate Johan vineyard and has a Chablis 1er cru dimension of minerality.
2014 Johan Chardonnay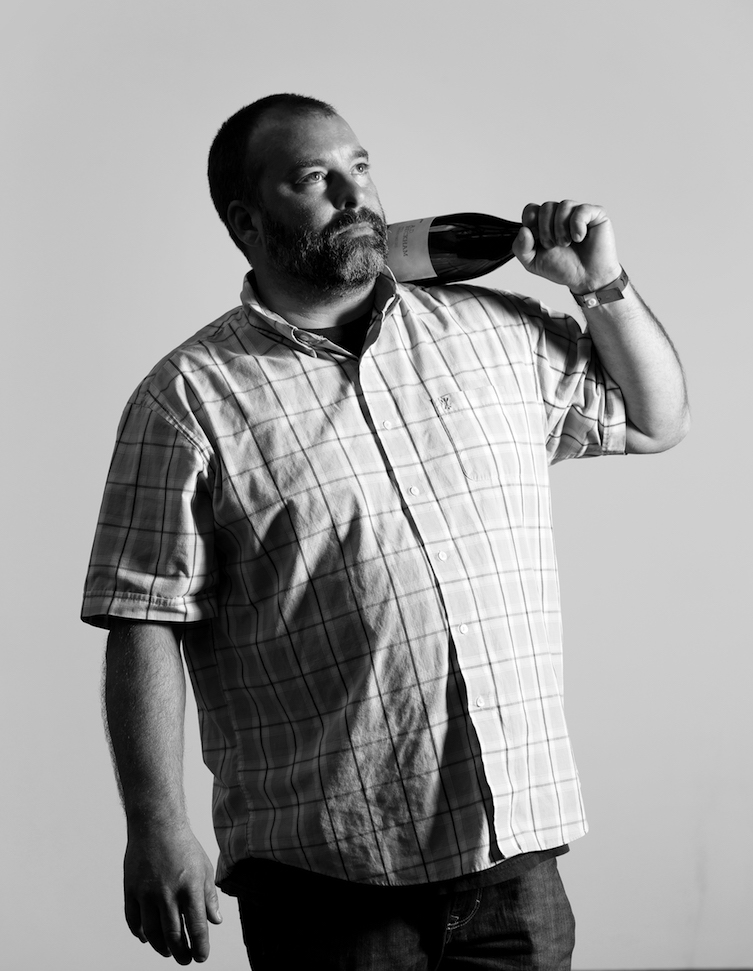 Beckham Estate, Chehalem Mountains, Oregon
New vintage of Pinot Gris, but a very different wine with grapes sourced from the legendary Antiquum vineyard in south Willamette. Fermented on skins, 40 days in amphora made by Andrew Beckham. Magnificent wine – carafe! The Grenache is delicious – from the wilds of southern Oregon – 80% whole bunch, amphora-fermented – reminds us of some the great Spanish mountain Garnachas. The Pinot Noir is both fermented and aged in Andrew's amphorae; it has begun to emerge from its shell and has a core of dark red fruit and minerals.
2015 Pinot Gris Amphora
2015 Malbec Amphora
2015 Grenache Amphora
2014 Pinot Noir Creta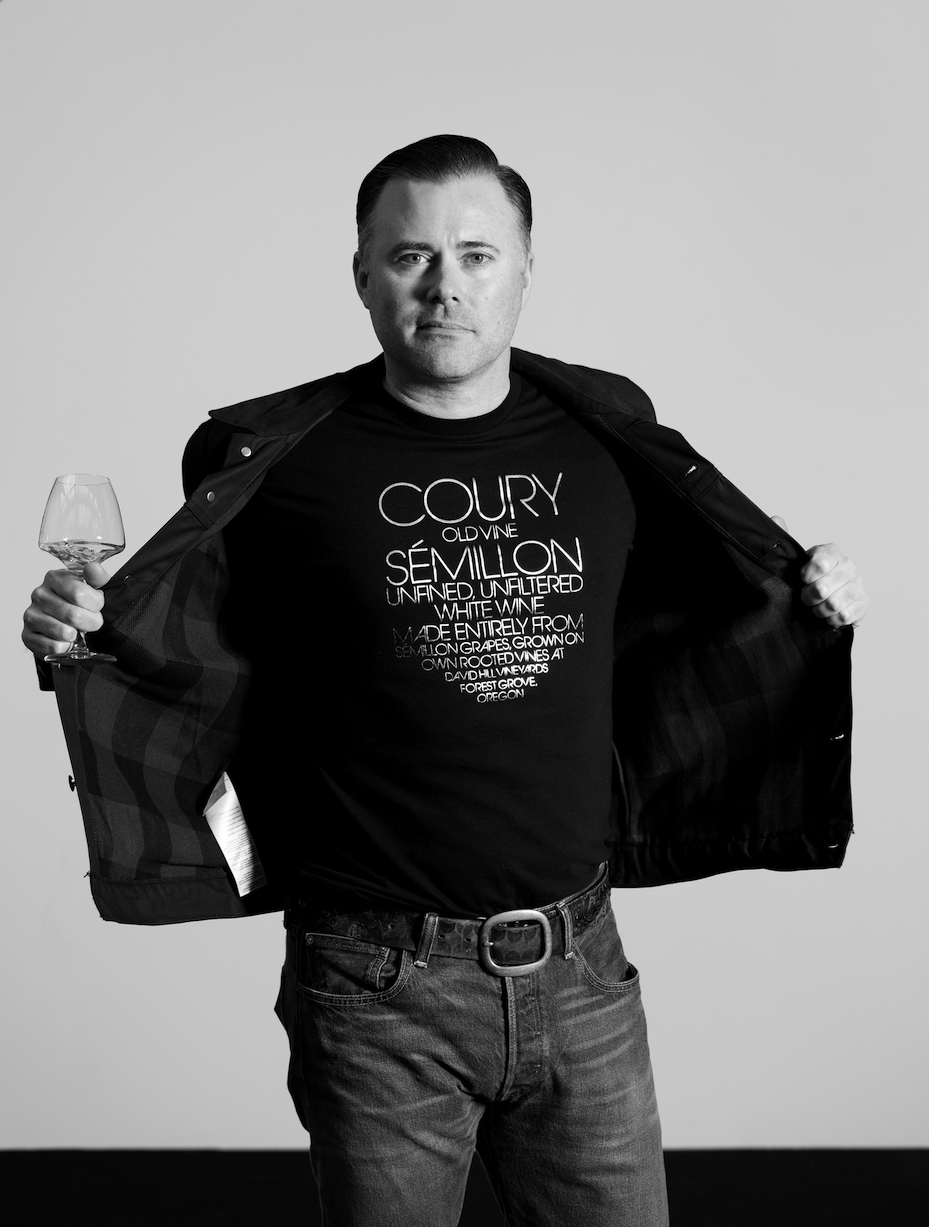 Golden Cluster, Jeff Vejr, Oregon
From own rooted vines that were planted in 1965, this is the second vintage of the 100% Sémillon made from the original block that was once known as the Charles Coury Vineyard. Today, it is called David Hill Vineyard & Winery. Charles Coury planted the first Sémillon vines in the Willamette Valley back in 1965. Coury believed in the potential of Oregon's cool climate regions, and planted these vines on their own roots in the hills above Forest Grove. The grapes come from that original block, making them the oldest known Sémillon in the state.
The vineyard is dry farmed, the vines on own rootstocks on laurelwood soils at 160 m altitude. The grapes are hand harvested and undergo 4 days of skin contact. Indigenous yeast ferment in 225 litre barrels. Unfiltered and unfined the wine spends a year in bottle before release. This Semillon tantalises the palate and toys with expectations with its golden appleskin segueing into honeydew undercut by ripe acidity. We love the typicity and the sheer mineral verve of the 14 even more than the dry botrytis style of the previous vintage. There's a leesy lift to the green-edged fruit and the wine seems more composed -the lower SO2 frees the wine even more. Bravo!
2014 Coury Old Vines Semillon
2015 Dion Syrah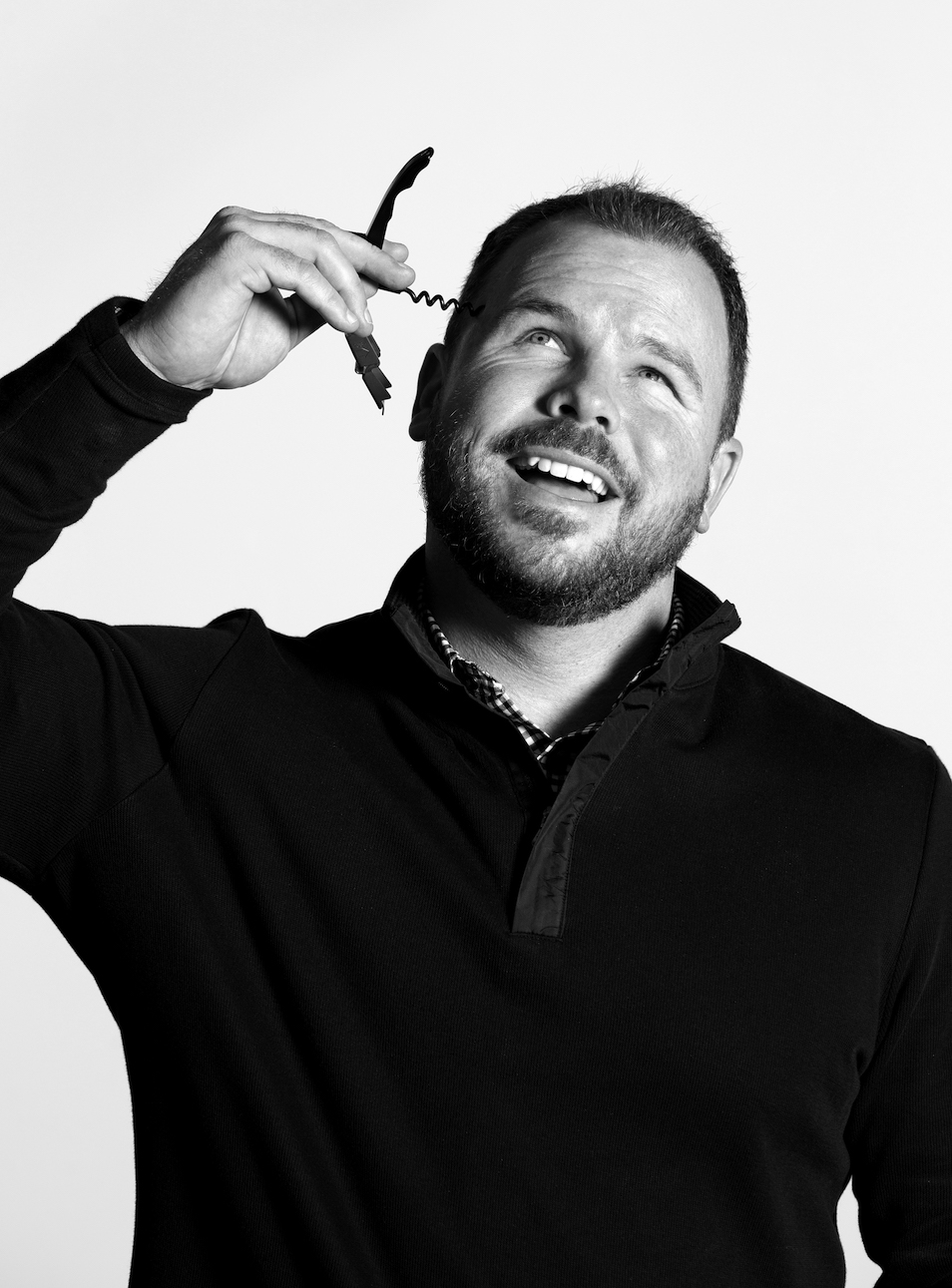 Minimus, Chad Stock
Minimus is one of the brainchildren of a certain Chad Stock who loves to experiment with grape varieties, field blends and styles. His less eccentric adventures are bottled under the so called "Dictionary Label", each of which contain a pithy definition of his objective for the wine. We tee off, if you were assaying the wines from left to right as you looked at it, with his Pet Nat Vitae Springs Muller Thurgau to give it its full mouth-filling name. Very pale, lightly floral (think elderflower cordial with a dash of soda) Pet Nat from arguably the oldest Muller-Thurgau vineyard in Willamette. Possibly the only Muller-Thurgau vineyard. What's not to love? No sulphur added, no yeasts, no dosage. And a cork that has an irresistible urge to fly out of the bottle towards the nearest over-sized chandelier.
Minimus Blaufrankisch Johan is the beast to the Pet Nat beauty. This Blaufrankish has all the frank minerality that we associate with the exceptional Johan vineyard underpinning the dark red fruit flavours of Blaufrankisch. Intriguing wine – bitter choc notes, earthy, super-spicy with bags of acid. You have to like a wine that everyone struggles so profoundly to describe. What else? A Sauvignon raised in amphora that is broad-beamed and textural, Flower – another Sauvignon which dipped in and out of flor ageing to acquire an oloroso-style nuttiness and the bags-of-fun Rockwell Red blend which meshes and mashed Applegate Valley fruit from southern Oregon with Columbia Gorge fruit from Washington State. The blend? 40% Tempranillo, 25% Syrah, 20% Blaufrankisch, 10% Viognier, 5% Sauvignon Blanc = fun and fruity with a touch of rusticity.
2015 Muller-Thurgau Pet Nat
2015 SM1 Sauvignon Amphora
2015 Gruner Veltliner Johan Vineyard
2015 Rockwell Red Blend
2015 Blaufrankisch Johan