Grand Blanc-ety Blanc
We prefer real pagne over sham pagne any way. There's not so much of it about, unlike bad old jokes.
The Maison Vauversin, currently managed by Laurent Vauversin and his father Bruno, has existed since the 17th century. In 1640, Nicolas de Vauversin was the first to plant vines in the little village of Oger (near the town of Épernay), on the Côtes des Blancs. Fifteen generations succeeded him. In 1930, Bruno's grandfather Fernand Vauversin, became a pioneer: he stopped selling his grapes to local merchants and decided to commercialize his own champagne.
Laurent loves his vineyard above all, not as a production site but as a complete ecosystem he needs to protect, with its rhythm, its biodiversity, its soul… The entire estate was consequently switched to organic winemaking in 2011. He wants to create the best possible and most sensible transition, between preserving centuries of experience and new, contemporary impulses and visions.
The winery received certification in 2014, making it the first organic house in Oger. Biodiversity in the vineyard has been particularly important to Vauversin. The vineyard plots are enriched with diversified seedlings (cereals, legumes, flowers, etc.), more perennial plantations of aromatics (lavender, rosemary, sage, etc.) and various different types of tree. Laurent believes that when a positive energy is cultivated in the soil and the vines, it is carried over to the people who enjoy his champagnes.
All champagnes are vinified with native yeasts at ambient temperatures and are not filtered. They contain very little sulphur (less than 35mg/l). The riddling takes place by hand in the natural cellar. All the wines are extra brut, some are zero dosage.
We work with five of Laurent's cuvées. Chardonnay rules in the Côtes des Blancs, these particularly chalky soils on a largely eastern-facing escarpment give the wines their special nerve and verve. The wines from this sub-region of the Marne have Grand Cru status.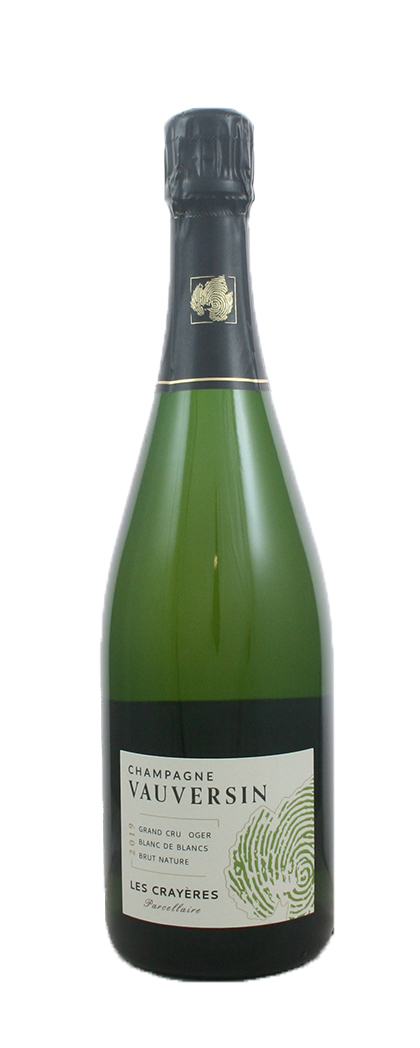 Les Crayères comes from vines planted in chalky soils in 1954 and is fermented with native yeasts in 10-year-old barrels before spending three years in bottle on the lees. Minimal sulphites added and zero dosage, so a proper brut nature style. A bright almost brilliant champagne, light on the palate with subtle hints of citrus rind and wet stone. Pleasant acidity and a long, clean finish with a pronounced chalkiness.
Original spends 24 months on fine lees and is then blended with 40% reserve wine (aged in barrels). The nose is elegantly expressive and with aromas of brioche, butter and marzipan underlying peach, nectarine and citrus peel. The mouthfeel is almost unctuous, adorned by chalky minerals, and very smooth, creamy mousse fills the palate. The wine has lovely pure fruit and excellent intensity, providing a lasting, rich closing. This is charming and well-proportioned Blanc de Blancs with concentrated flavours and purity.
Orpair is a multi-parcel selection on the hillside of Oger (including the lieu dits of Chênets, Bellevoyes and Gallois). These are the first plots harvested, the vines (over 30-years-old) cultivated on a slope perfectly exposed to achieve early maturity. The soil is rich with light clay and well degraded with flinty intrusions – the chalk is deep there. This wine is vinified as soon as it leaves the press in old oak barrels (over 20 years old). A totally delicious Champagne, bold, rich, developing and distinctive. Aromas and flavours of white peach and white strawberry with a fullness deriving from the lees and mineral salty seashell quality. Full-bodied and rich in both texture and flavours.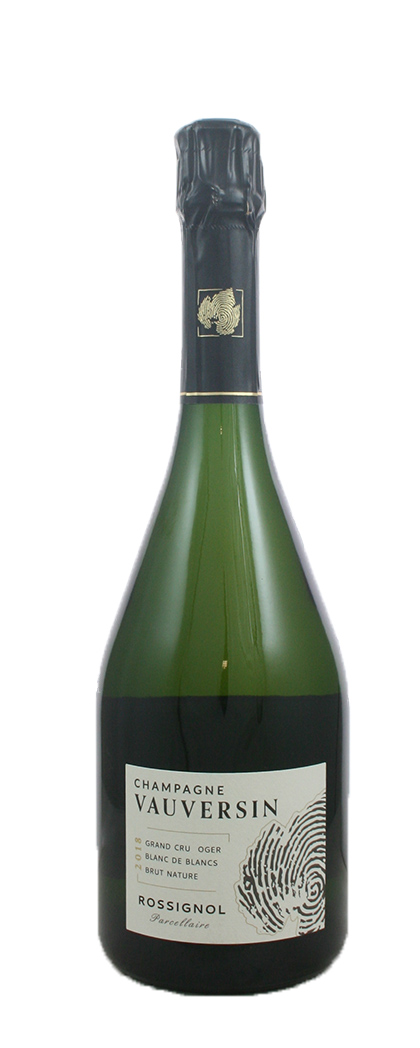 Rossignol, named after the nightingales that sing in the valley, is from vines planted in 1952 and 1988 in the lieu-dit Rossignol at the foot of the Oger slopes. This is a cool microclimate, light humic limestone soil (alluvial) with medium to shallow chalk. The grapes undergo partial vinification in oak barrels with four months on fine lees. Almost Burgundian in character with a salty, umami character.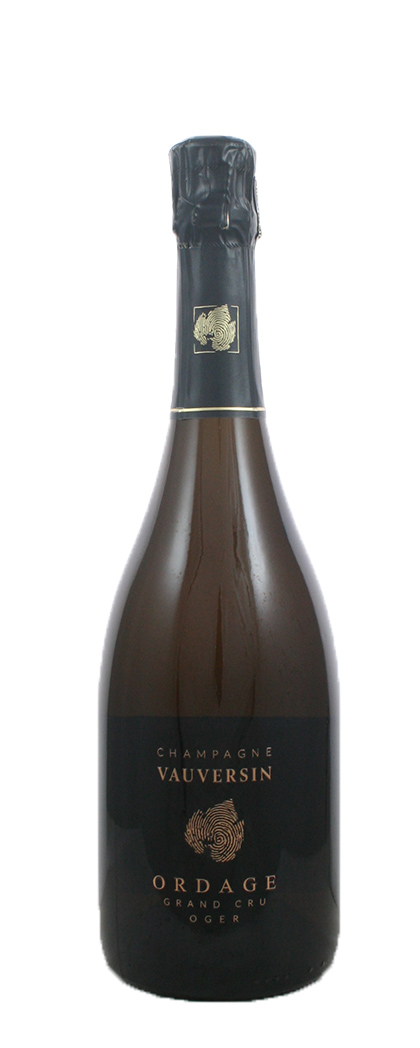 Finally, Ordage, an unusual 'Perpetual Reserve' (where the wine of the year is added to a single barrel of reserve wine collected from previous years). Requiring several years of elaboration, the perpetual reserve Ordage, is vinified and blended in an oak cask. After each harvest new wine is added to the single barrel blend which contains the reserve wines from previous harvests – then a portion of the new blend is drawn off to bottle each year. Vauversin only draws off about 1000 bottles each year from this so it's very rare. The new blend is literally a liquid history of the site (Oger – Grand Cru) with the older reserve wines giving complexity and character to the new wine. This method gives the champagne a powerful structure while preserving the elegance of Chardonnay. The wine is not dosed. Toasted hazelnut and lemon rind greet one. The palate is unctuous and round with notes of buttermilk and biscuit. The finish is powerful yet elegant with bold citrus tones and chalky minerality.
NV Original
2019 Les Crayères
2018 Rossignol
2018 Orpair
NV Ordage Reserve Perpetuel