New Wines! 
Kelley Fox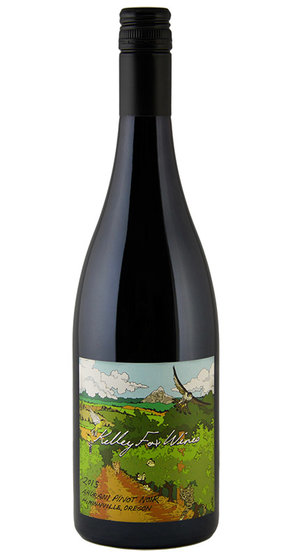 Her new wine, Ahurani Pinot Noir, comes from grapes harvested in the biodynamic Momtazi vineyard. We love the label which illustrates the teeming diversity of wild life in this special place.
Ahurani is the name of a water goddess who bears gifts of health, prosperity, renown, and well-being of the soul.
As Mirabai is to Maresh so Ahurani is to Momtazi, composed of barrels that Kelley considers less eloquent in their articulation of the song of the vineyard; those more select barrels go into the brilliantly-mineral Momtazi. Ahurani is a lovely wine in its own right, more fruit forward with medicinal herbal inflections. The new vintages (2014) of Momtazi and Maresh are also now available as is the superb 15 Mirabai. Kelley is using more whole bunches in the vinification which reveals itself as extra sappiness in the wines. But the song remains the same, the vineyard character deeply rooted in the wines and respect for the magical liaison of noble Pinot Noir and the particular environment from which the vines take their sustenance is evident despite, or perhaps because of, its understatement.
Statera Cellars

…is the project of Luke Mathews and Meredith Bell who devote themselves primarily to Chardonnay. Each version of this grape comes from a specific vineyard with its soil structure and micro-climate that contributes noticeably to the character of the final wine. We have taken the Johan Chardonnay 2014 from a biodynamic vineyard that seems to yield such pristine, quality grapes. This reminds me a great Chablis 1er cru with its sheer steeliness.
La Clarine Farm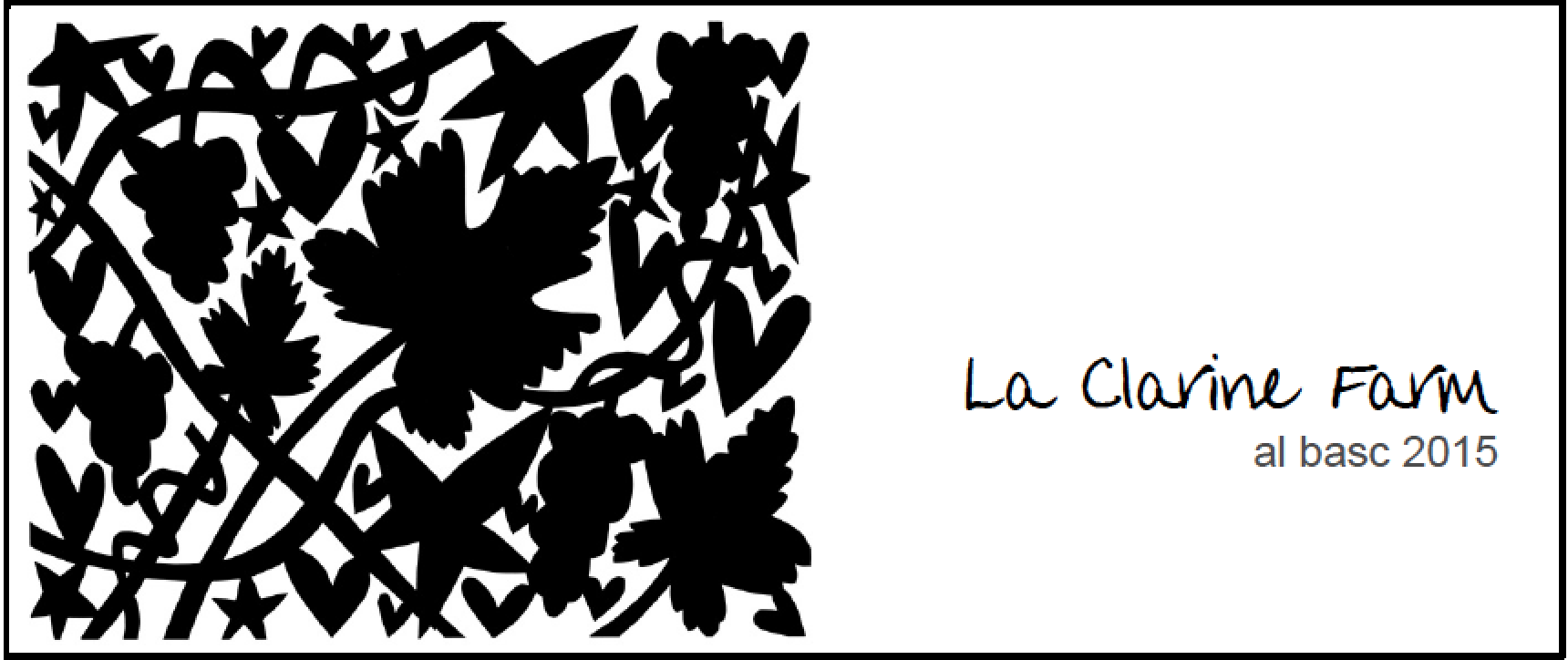 Al Basc (on allocation) is an Albarino with 8 months skin-and-stem contact. Hank kept on tasting the juice at every stage, and only after a lengthy period did he consider that the wine had acquired the requisite wisdom to go with its well-upholstered body. Long ferment on the lees in Flextanks (the modern amphora, as Hank calls them) gives Al Basc its terrific intensity. Its name was an accident – Hank Beckmeyer intended to write Albarino Skin Contact on the selected tanks, scrawled Al Basc instead and so the name stuck. Bottled without filtration, fining or SO2. Aromas of pearskin, pepper and apricot greet one and golden warm autumn fruits fill the mouth (pear, apricot and quince) ending on a tannic note, with more pepper and dried fruit flavours. Simply gorgeous.
We also have La Clarine's Jambalaia white, a breezy Rhone ranger comprising Viognier, Marsanne, Albarino and Petit Manseng. Call it a Rhone-Galician-Gascon ranger. Call it Jambalaia.
Beckham Estate Vineyard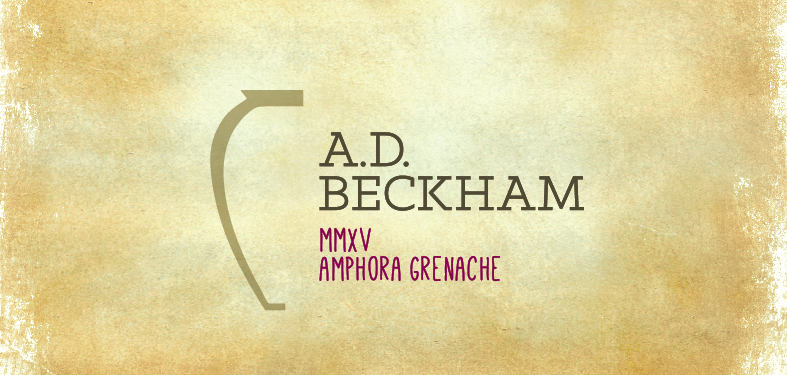 Grenache. Oregon? Lemon curry (Monty Python reference). Yes, indeed, for this Grenache comes from warmer southern region of Rogue Valley, not a million miles away from California border. Andrew Beckham ferments the wine (mostly whole bunches) in terracotta clay amphorae before ageing in a mixture of clay and old barrels. Also back is their brilliant Foradori-esque Pinot Gris with the grapes sourced from the legendary Antiquum vineyard in southern Willamette.
New Californian Agency!
Idlewild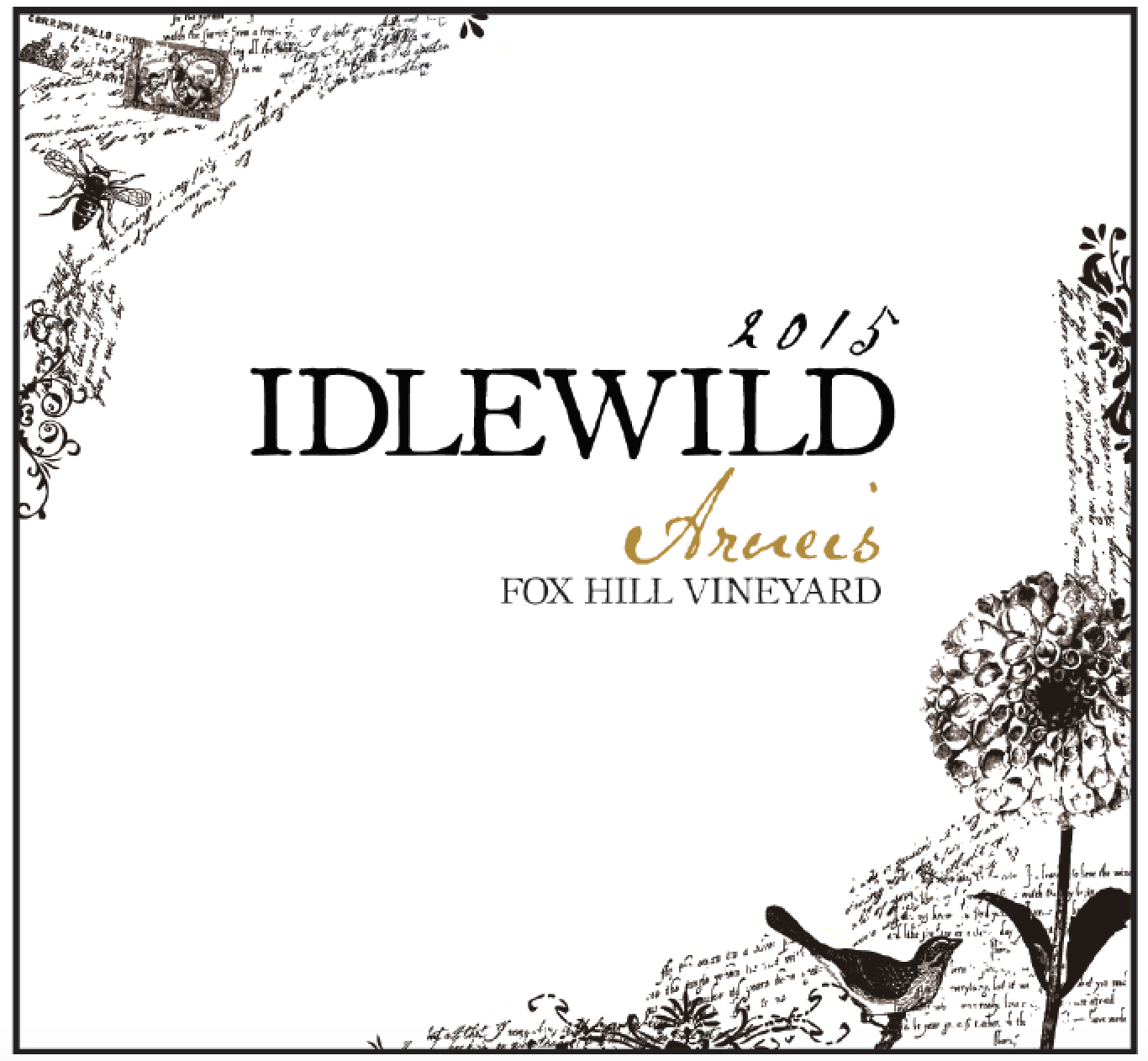 Idlewild was started in 2012 to realise the potential of Piedmontese varieties in the hills of California's Mendocino County.
The wines are made with an honest and minimalist approach with the intention of attaining purity, freshness, and balance. The main vineyard (Fox Hill which is 85% of the production) is now mostly managed by Idlewild, planted to 20-30 year old vines, and located at elevation in central Mendocino. Idlewild was created, is owned, and is made by Sam Bilbro (a fourth generation California winemaker) in Healdsburg in Northern Sonoma County. He works in the same small winemaking facility as Megan and Ryan Glaab from Ryme Cellars.
We have taken on board three of his wines for starters. Two of them are the babies of the bunch, being co-fermented blends of white and red grapes, and demonstrate the more accessible side of northern Italian wines. The vines grow on a mixture of well-drained decomposed sandstone, quartz, shale, and gravel soils with one of the vineyards is situated on volcanic loam. Farming is low intervention. The Bee white is a blend of 35% Muscat Canelli, 35% Friulano, 20% Arneis and 10% Cortese, although the proportions change each year. The process is simple: manual harvest, indigenous ambient yeast ferment, whole bunch pressed fermented in stainless, followed by elevage in neutral oak. Fragrant aromas fill the glass, but upon tasting the wine, the balance of the early take of Arneis shows the structural bones. The wine is highlighted by honey, wildflowers, wet stones, salty air, jasmine, and orange blossom. The mouth feel is shaped like a narrow diamond: lean on the front, just a touch of oiliness and richness through the mid, and then racy and driving through the finish.
Fox Hill Vineyard is without a doubt one of the most unique vineyards in Northern California. One of its true beauties is that it has remained relatively unknown. Located southeast of Ukiah on Mendocino's Talmage Bench, the soils are well drained with high concentrations of gravel and sandstone, and the farming is as old fashioned and straightforward as it gets. What makes this site so unique though is the fact that the owner, Lowell Stone, decided to buck every trend and simply plant what he was interested in planting. Many trips to Italy turned to inspiration and the wide and wild spectrum of varieties began to take root. Sam works with two blocks, favouring their more sheltered and north facing (read cooler) aspects. The Arneis sits in sandy, gravelly, well-drained soils that foster naturally balanced vines.
The wine is fermented with native yeasts in stainless steel after a whole cluster pressing. Secondary fermentation and aging for four months in neutral oak on lees adds texture and complexity that are counterbalanced by being sure to pick while the acidity is still racy and pure. Yellow and white peaches, almonds, spiced pear, alpine flowers, fresh salty marine air, and a touch of fennel highlight the aromatics. The mouthfeel is clean and lean with a note of savoury leesy density through the mid palate before a racy acid driven finish that has a hint of clean almond bitterness.
The Bird is red brother/sister of the Bee and in 2015 is 35% Dolcetto, 35% Barbera, 30% Nebbiolo. As Sam says "All of these varieties have structure and at the same time a joyous side. The focus in fermentation was to build enough structure for a very versatile food wine but also to emphasize the exuberant and delicious elements of each grape." To do this, the wines were left largely whole cluster and all fermentations started with carbonic maceration. After the initial lift in aromatics and push on frothy fresh fruits was achieved, and he then trod the grapes to give some backbone and savoury qualities to counterpoint the high toned fruit. All of the wines were pressed a touch early to ensure that that tannic structure was appropriate for a shorter time in barrel, just four months in neutral oak. Black cherries, wild strawberries, dried herbs, olives, fresh soil, and a touch of orange peel make up the aromatic profile. The mouthfeel is a joyful inter-play of brightness with just enough chewy bass notes before the seriousness kicks in with a firm acid and tannin balance on the finish.