Winemaker, farmer, vigneron – how do you see your role? Is there an Austrian word or expression that captures the work that you do?
Way more farmer than winemaker.
I spend as little time as possible in the cellar – cold and dark – and as much as possible in nature – green and light.
Tell us about the influence of the Neusiedlersee on your vineyards.
Some say there is some, of course there must be, but could anyone ever see a difference? The lake is always there.
How many hectares do you farm? You have some old vines?
Around 10, and I am very proud to have some vineyards planted in the 60s. The cool thing is that some are double-plantings, that means more freshness and vibrancy and less alcohol in the end – short version.
Which grape varieties are planted in your vineyards?
Riesling, Blaufränkisch, Pinot Blanc, Scheurebe, Cabernet Sauvignon, Grüner Veltliner, Zweigelt, Syrah, Cabernet Franc…
Describe the way your vineyards look. (i.e. are they trim, or do they look wild…?)
Imagine a big botanical garden, and among all these herbs, grasses, flowers, insects, birds and animals…there are vines as well.
There is one vineyard in the middle of the national park – about 200 grey geese are living there during the summer season. Some of them remain throughout the whole year.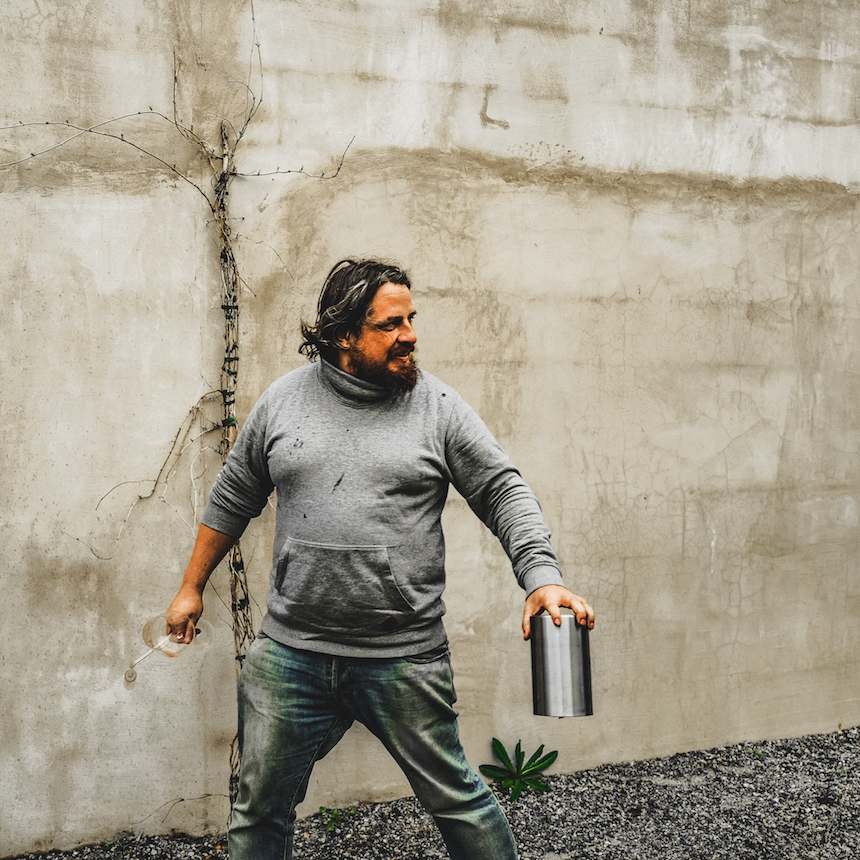 Can you talk to us about balance in the vines? Do you use any preparations to keep the vineyard healthy?
I mean it's 2017 and the basics are clear for everyone and I could tell stories about the moon and the stars in the sky but hey, I think it's very easy: the more freestyle the vines can grow, the better balanced they are (and a very nice detail: the same applies to the wines themselves). They (the vines) get just a little help with good compost and some straw to keep moisture in the soil.
Read my book when it is finished, Methode Laissez-Faire by Christian Tschida!
Do you have an emotional relationship with the vines? Is it a calming experience to work in the vineyards?
Oh man, what a question. If you want to know what real life is, start working in the vineyards!
How do you know when the grapes are ready to harvest?
Tasting the grapes, what else my friend?
Please describe how you work in the winery when you get the grapes there.
Again, I taste the grapes, then decide whether to go to bed or not…
Describe the relationship between oak barrels and the wines they carry. Does oak give flavour, does it support the wine, give texture, allow the wine to breathe etc…
We are using Austrian barrels of between 1000-2500 litres. Most of the time I am quite happy with the results.
Do you enjoy drinking your own wines? Do you find it easy to describe how they taste?
What a question – I love them! Describing wine is boring – I prefer to drink it.
After you have made the wines do you emotionally disengage from them?           
The strongest emotion I have is during harvest, and then again at bottling. Then I send them out into the world, and forget them a bit. And then, for example, I taste a Laissez-Faire in a restaurant in Praha and think to myself, it was me, and a very strong emotion floods back.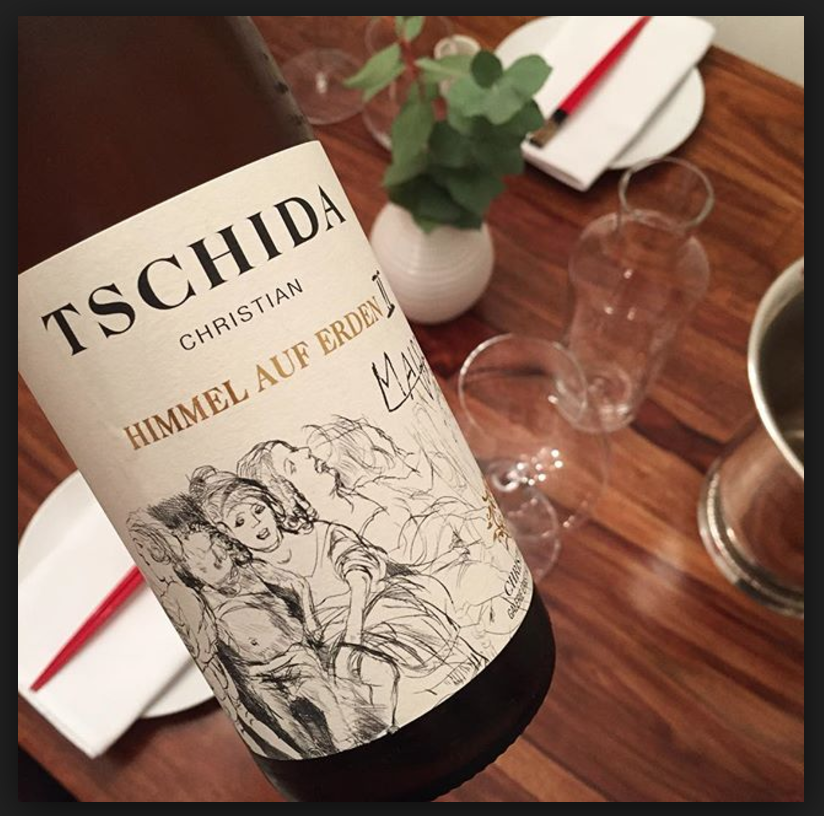 Do you think that wines possess a quality called "minerality"? If so how would you describe that character?
When I was a kid and drinking champagne with zero dosage, I thought this mouthfeel must be minerality. To be honest, nowadays, I never think about it.
Do you set out to make the same cuvees each year, or do you find that nature has other ideas? How much do you want to experiment and how much simply to adapt to circumstance?
Every harvest we use around 10% of our grapes for new ideas, and if these experiments become very nice, we bottle them separately – one of these is our Brutal. In 2015 it stayed one year on the skins.
BRUUUUTAAAAALLLLL!!!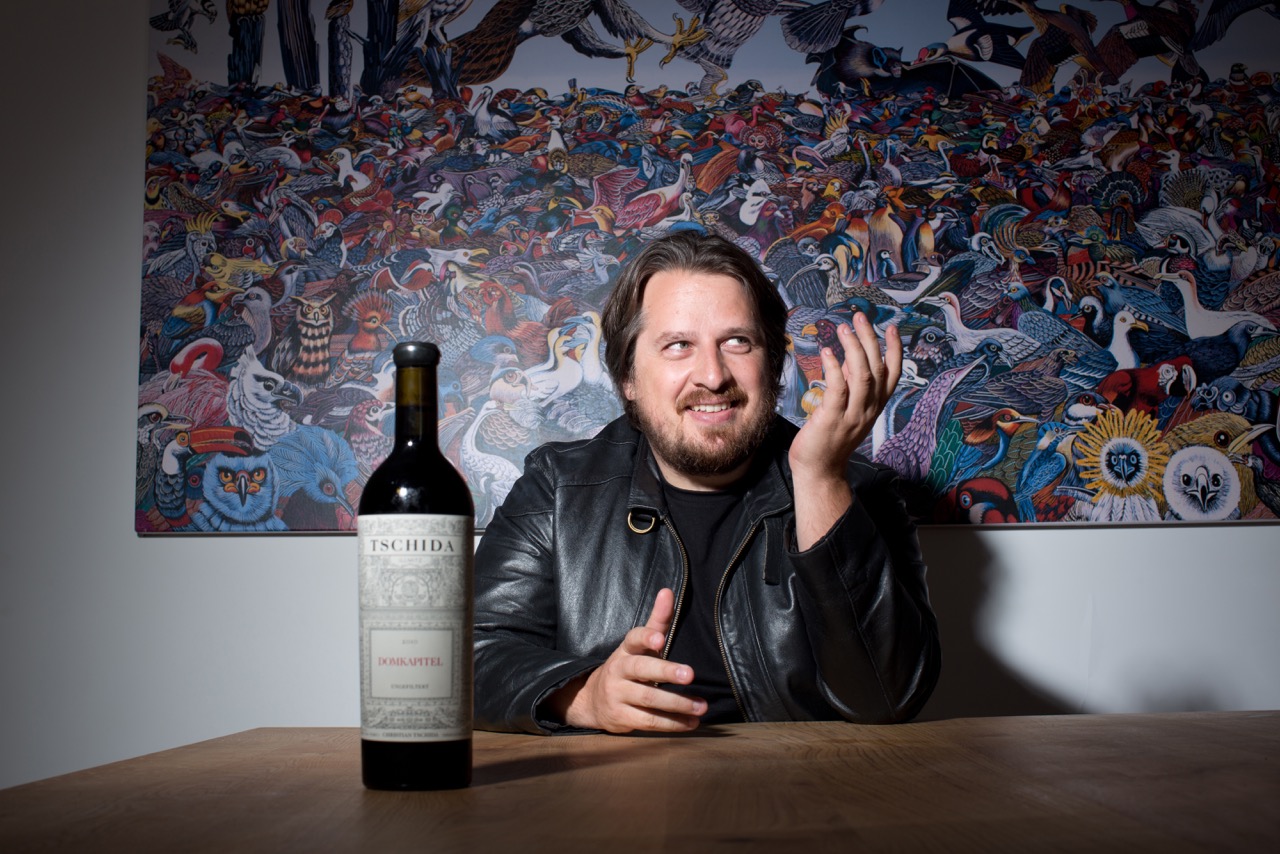 I believe that you don't generally add sulphur to your wines? Why?
Why? Because I think the last few vintages [the wines] didn't need it anymore.
Whole bunch versus de-stemmed grapes. Discuss!
I prefer versus.
Do you discuss farming and winemaking practices with other vignerons? If so, who do you enjoy sharing experiences with?
I like to have a good time with friends and only some of them are winemakers. And, yes, sometimes if need I talk about farming; But I prefer to talk about life, food, girls, love…quite normal stuff.
Other than your own wines what are you drinking?
I really love one special style of wine – the light fresh and juicy one with vibrancy. It doesn't matter if it's red, white, black, orange, yellow, green, or whatever colour…
Like with people – It doesn't matter what colour.
If you weren't making wine in Burgenland where else would you like to?
Oh no, that question again.
I would love to use my methods to make nice Essencia in Tokaj/Hungary; or some Vin Jaune in Jura; or some dry wines in Catalunya/Spain; some Cabernet Franc in the Loire valley, or Australia; or…?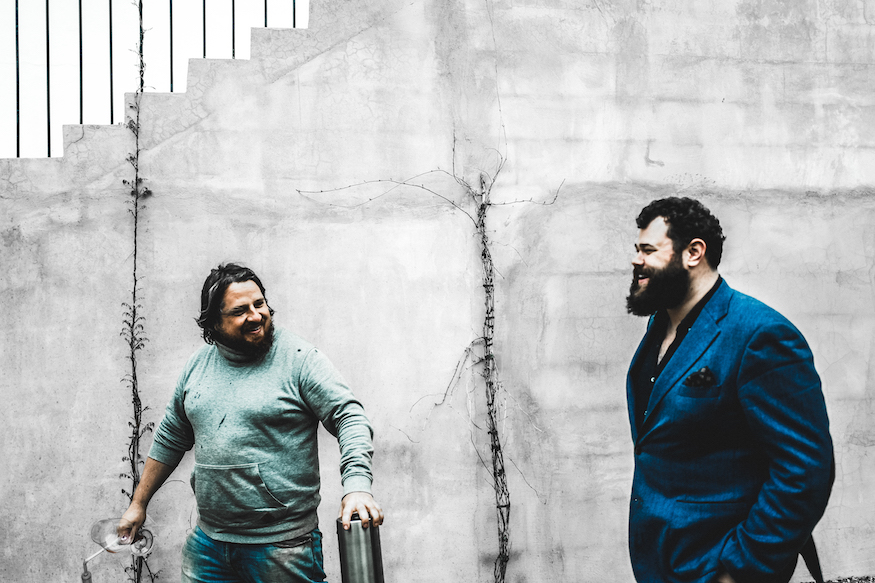 Can good wine only arise as a reproducible result of rigorously observed basic rules?
I think my methods show the answer.
Is natural a reasonable word to use when describing wines and a certain type of hands-off winemaking?
Usually yes. These are tricky times – even instant soup is labelled 'natural' or 'organic'. These words are losing their real meaning. I prefer to tell people to trust their own palate. You can feel yourself how natural or not things are.
*Christian Tschida will be at the Real Wine Fair, 7-8th May 2017. Book your tickets HERE!