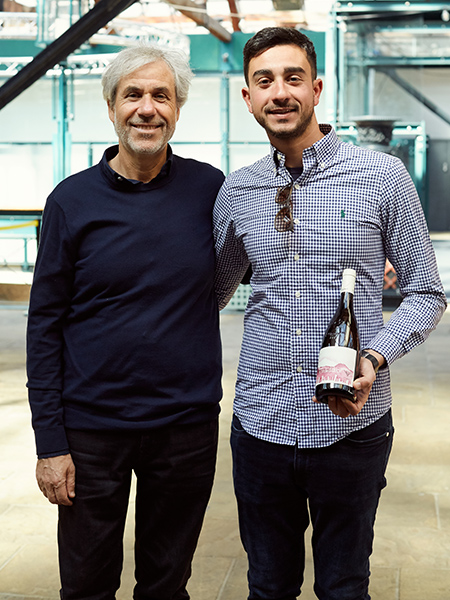 A native of the city of Catania, Salvo Foti studied oenology and began his career in 1981 as a technical and agrarian advisor to some notable estates in eastern Sicily. He continues that work today for estates such as Gulfi, Benanti and Vini Biondi, all of whose wines are universally recognized as among the best in Sicily. But it is still working with and for someone else.  Salvo wanted his own project to really make a wine that sings. Salvo is the leader of the natural wine movement in this volcanic corner of Sicily. While extreme in some respects (racking and bottling under a lunar cycle), he is a pure spirit of natural viniculture and if you want to understand Sicilian winemaking in the Etna DOC, start with Salvo Foti. He is the organizer and leader of the I Vigneri project, named after a Vintner's Guild founded in 1435 to align the small vineyards in Sicily around the cultivation of the albarello bush vine.
The vines are concentrated at 700 metres altitude on the north side of the volcano near the town of Calderara, although some are higher at over 1,000 metres. Here, the climate is more like the north of Italy than Sicily, winters are harsh and cold, the summers are hot and dry and there can be extreme fluctuations between night and day temperatures. The soils are broken or decomposed lava stone of varying depth mixed with sand. Many of the vines are rehabilitated old vines, some over 100 years-old, planted at 10,000 plants per hectare in albarello, the only system Salvo considers for producing great fruit under the climatic conditions of Etna. All of these factors mean work can only be undertaken by hand or mule in the vineyards.
How do you like them grapes: For the reds, Nerello Mascalese, Nerello Cappuccio and Alicante (Grenache). For the whites, Carricante, Grecanico, Minella Bianco. There is a smattering of grapes called Francisci, because their variety and provenance is unknown.
In the vineyard: Plants are spaced 1.1m x 1.1 m apart and grown with traditional alberello goblet training meaning 8,000-10,000 vines per hectare. Vines are farmed organically with an emphasis on biodiversity (local plants and grasses grow between the vines). All work is with traditional implements and donkeys. Traditional materials are used in the training (chestnut posts) and tying together of vines. Vineyards are being replanted using massale selection, but there are some centenarian vines and some vineyards are ungrafted.
In the winery: I Vigneri still operates a traditional Etnean Palmento in Caselle in Etna East. The cellar room is built out of local materials. Whites are hand-harvested (50 hl/ha on average). Whole bunches are pressed directly with a natural settling for around 30 hours. Pied de cuve is used for fermentations which take place in stainless tanks and 3,000 litre barrels respectively. The wine may be racked anywhere between 3-7 times, will undergo a light filtration at bottling and a small addition of sulphur. The Vinudilice (a traditional field blend Rosato) is fermented and aged in stainless. No sulphur added at all. The I Vigneri Rosso is crushed and foot-stomped with stems and skins, ferments for 10 days, and is aged in buried terracotta amphorae. The Vinupetra Rosso is 30% stems, fermented in 2,500 hl old oak casks and aged for 12 months in 225 and 500 hl used barrels.
QI: Vindulice is a rosé that arises directly from the vineyard itself, one that is nearly 1,300 metres above sea level, arguably the highest vineyard in Italy. This wine a blend of the white and red grapes that grow there, harvested and vinified together. Vineyard cultivation is done by hand and with a mule, using natural products.. Racking and bottling are carried out according to the phases of the moon. In vintages in which the wine, due to weather conditions, does not naturally reach an alcohol content of 11%, they produce a sparkling version using metodo classico with bottle fermentation on the yeasts for at least 17 months.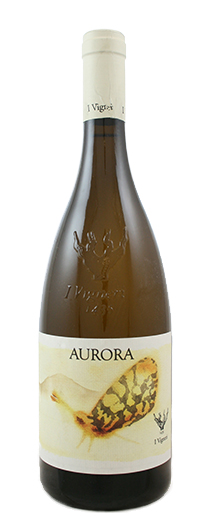 The Key Wines:
Aurora Vino Bianco Superiore dell'Etna
VignadaMilo Etna Bianco Superiore di Caselle
I Vigneri Etna Rosso
Vinupetra Etna Rosso
Vinudilice
Food match: The whites with shellfish or fish soups. Grilled squid or octopus would also work. The reds with grilled or slow-cooked lamb dishes and simple dishes featuring aubergine and tomatoes.
Philosophy: "We prefer to define our wines "Human Wines" rather than "natural wine" or other labels. "Human Wine" is for us the continuation of the agricultural and viticultural practices of our ancestors, the use of the ancient agricultural system of the Alberello (bush-training of the vine) and the Palmento, paired with the sharing and harmony of work with our fellow workers and our family.  All of those working with us are originally from Etna and many have been working with us for more than 25 years. The knowledge, the direct personal relationship, without intermediaries, with each of our Man or Woman is fundamental for us. The goal of "Vini Umani" (Human wines) is to make wine while also respecting mankind and the environment."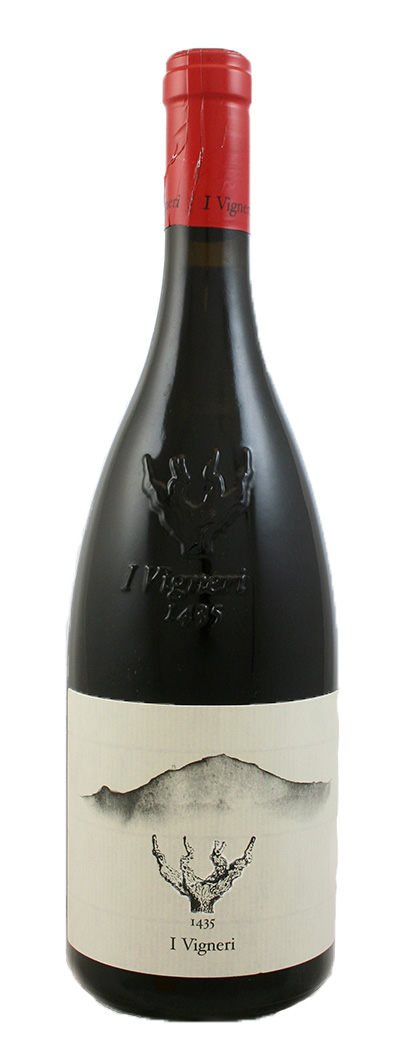 *
Interested in finding more about the wines of I Vigneri? Contact us directly:
shop@lescaves.co.uk |  sales@lescaves.co.uk | 01483 538820