It is a truth universally acknowledged that the moment anyone even mentions the words "summer" and "rosé" in the same sentence then the heavens inevitablu open and decant merrily on this hubris.
Ne'ertheless. This is the time when the last grams of sugar have been duly converted and the first Pet Nats begin to buzz out of the wineries.
One of the reasons we love to drink these wines is because they are made with good ripe fruit rather than relying on the autolytic converter of time to make them palatable. Almost invariably from organically farmed, hand-harvested fruit the wines are not too fizzy either, being more on the frizzante with little pearls of sparkle. No dosage – so none of that champenois style sweet-sour aftertaste. Often light in alcohol. Low or zero-added sulphur so more portable the next day. Fun – cute labels and crown caps. We love 'em.
For those seeking the bubble reputation even in the canon's mouth (the canon being a wine glass in this case we can give you bubbly aspirants a rundown of what's in the fizzical pipeline.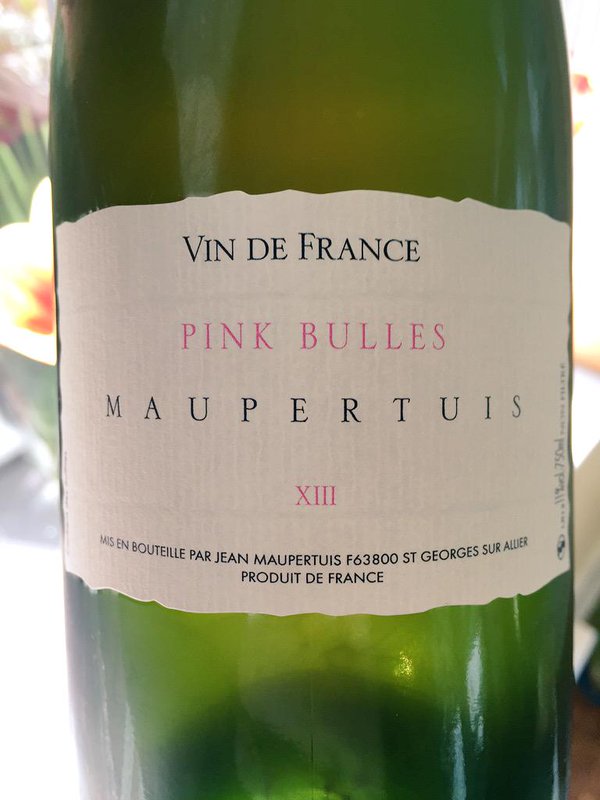 Maupertuis Pink Bulles – this Auvergnat (pun intended) hails from the bullseye of France, where the Loire bubbles up, so to speak. All grapes lead to Gamay here, and this is a pale, pert frothsome pink with nice freshness and a touch of residual sugar. 15 was a warm vintage – hence the residual. We fondly recall the 09 version of this wine which triple fermented in the winery. It had vulcanicity, all right.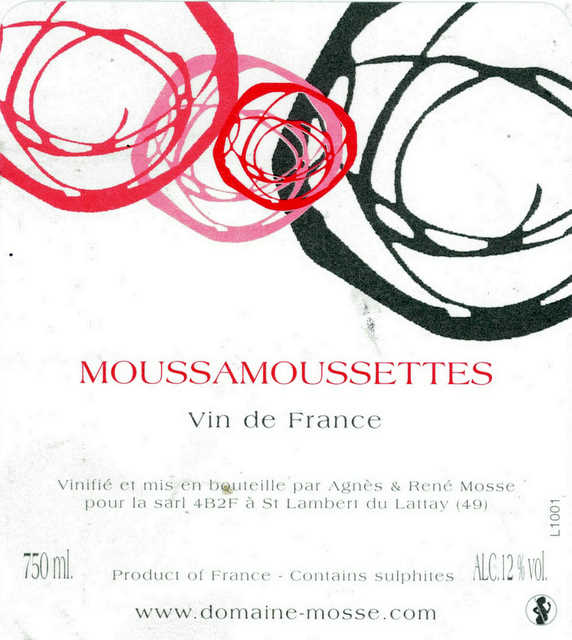 Moussamoussettes, Domaine Mosse – On joue with this particular party-popper liquid space-dusty Anjou. Composed of Grolleau Gris, Gamay and Cabernet Franc – really crackling with frivolous freshness, fun from the tips of your toes to the top of your head. Drink with extreme prejudice. Arriving shortly.
Phillippo-nat is not a pet nat but damn fine bubbles all the same.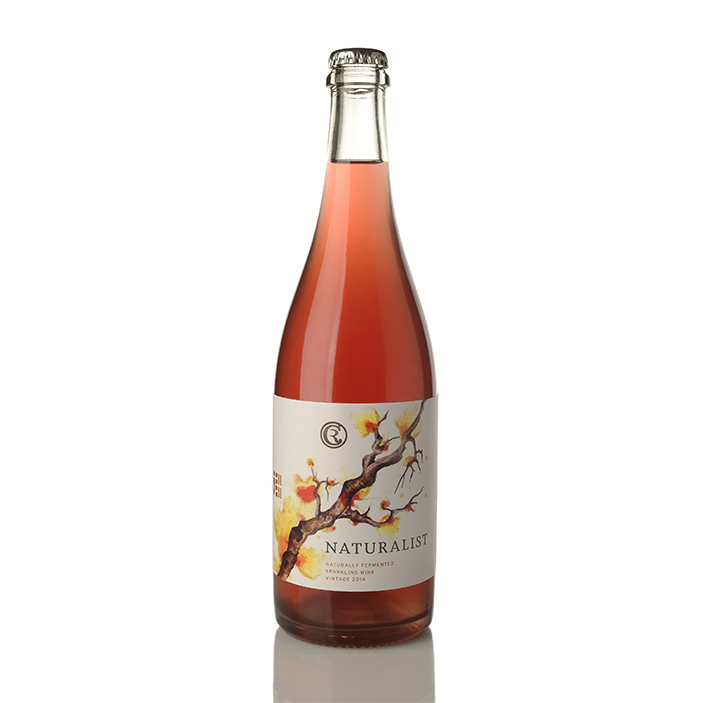 Cambridge Road "The Naturalist" Pet Nat – A mouthful and a mouthful this rosé pet nat comes from Martinborough in NZ. BD vineyards – check. Pinot Noir with a soupcon of Syrah. Barely a sniff of SO2. Nowt added to the ferment. Check. Nowt added after the ferment. Check. A bit more depth to this wine – serious fun you might say. We have this on offer at a silly price – please enquire.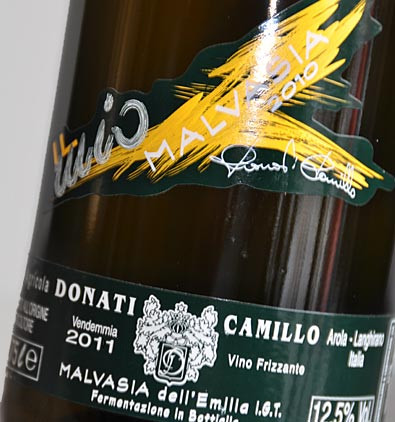 Camillo Donati – Another grower who sports a "nat" in his name! It is unusual that a vigneron will only make sparkling wines but Camillo Donati crafts gloriously vinous natural wines (ancestral method) from his steeply sloped biodynamic vineyards in Emilia Romagna. The wines are cloudy and wholesome with plenty of structure. We love the aromatic Malvasia secco and the Malvasia Rosa too, whilst the Lambrusco is a foodie wine as is the Trebbiano, one which elevates that maligned grape to a whole other level.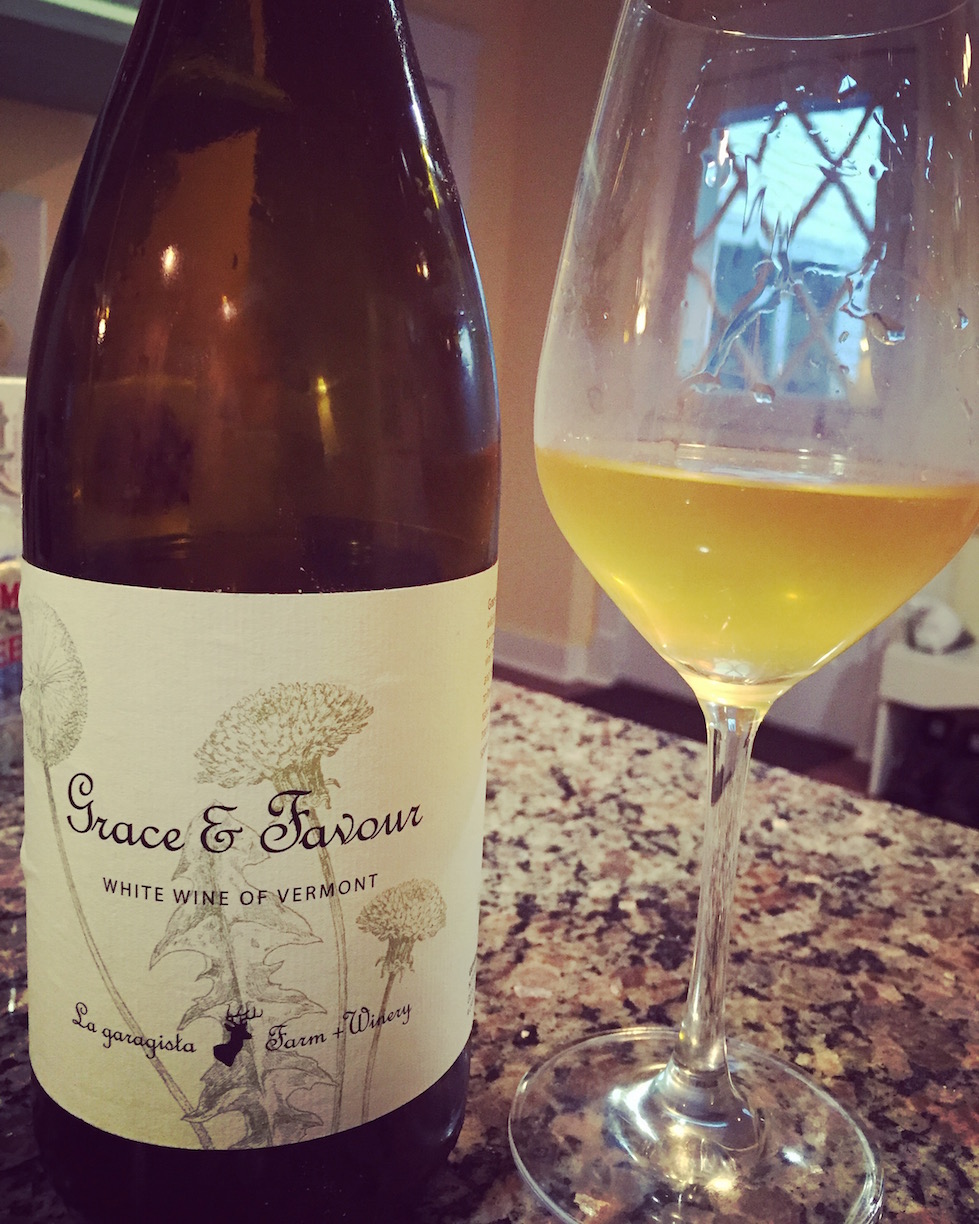 La Garagista "Grace and Favour" Pet Nat – La Garagista is a tiny Alpine farm in Vermont where Deirdre Heekin and Caleb Barber make wines from hybrids – in this case the La Crescent variety. The name Grace & Favour is inspired by Hampton Court. (La Crescent is descendent from Muscat d'Ambourg, also known as Black Hambourg". Deirder writes: "The Great Vine at Hampton Court is Black Hambourg. "Caleb and I made a pilgrimage to pay our respects to the Vine and whilst there read some of the history of Hampton Court. After Richelieu took over the palace from Henry the 8th, the apartments in the palace were given to ladies in waiting and chevaliers in "grace and favour". We thought this was a perfect nod to La Crescent's parentage".
The wine has a beautiful golden yellow colour and enchanting aromas of pollen, clover, red apples and grapes with naturally mouth-cleansing acidity.
Currently, this wine is only available in the London market.

Fuchs und Hase (Fox and Hare) is a label devoted exclusively to Pet Nat and is a joint enterprise between young Kamptal growers Martin Arndorfer and Alwin Jurtschitch. The wines are invariably unfiltered and thus turbid and quite spicy in the mouth.
Focus on…
Nicolas Vauthier, Ayatalloh of Iran-cy
Nicolas Vauthier has been a big fan of non-interventionist wines, at the forefront of promoting the wines he loves, for donkey's years. He opened Aux Crieurs de Vin, a wonderful natural wine bar/store/restaurant in the city of Troyes, and ran it for ten years. Eventually, having been surrounded by so much good wine, good times and conversations, Nicolas decided he wanted to make some wine for himself.
What he has created is a micro "negoce" house in Avallon, in the northern part of Burgundy near Chablis. Nicolas buys organically grown grapes 'a pied', still on the vine, harvests them with his own pickers, and then, in the spirit of minimal intervention, lets the wine make itself, intervening as little as possible.
Wonderfully vibrant fruity aromas, satin textures and a vibrant, mineral core characterise the reds. He works with partial carbonic maceration which helps to make his northern Burgundy wines fruitier and more delicious. The fermentation takes place in large old wooden foudres with no sulphur – only a drop in the bottle. The only thing ripe about Vauthier's wines are the labels, as the Kenny Everett used to say, it's all done in the best possible taste.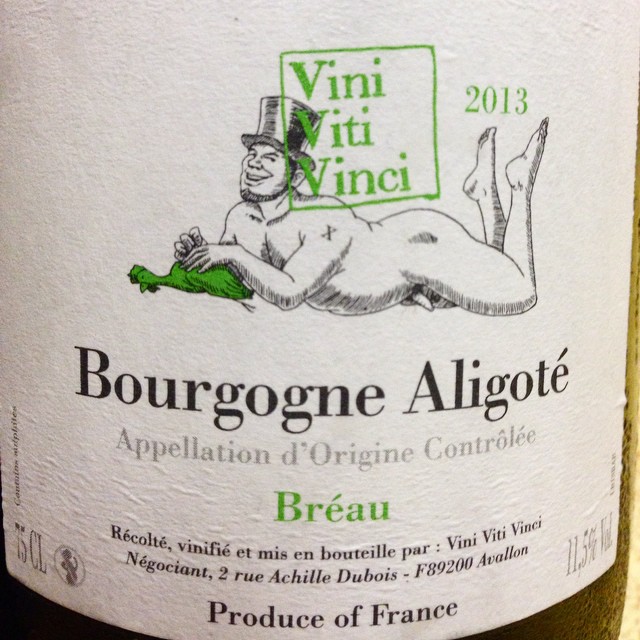 We're listing in various quantities the following wines:
2014 Bourgogne Aligote Breau
2014 Cotes Auxerre Blanc Breau
2014 Bourgogne Grand Ordinaire A Gege
2014 MAG Bourgogne Grand Ordinaire Gege
2014 Irancy Les Beaux Monts
2014 Bourgogne Coulanges Vineuse Chanvan
2014 MAG Bourgogne Coulanges Vineuse Chanvan
2014 Bourgogne Epineuil Vals Noirs
No use asking for the least graphic label with this lot!
The Italians are coming, one by one…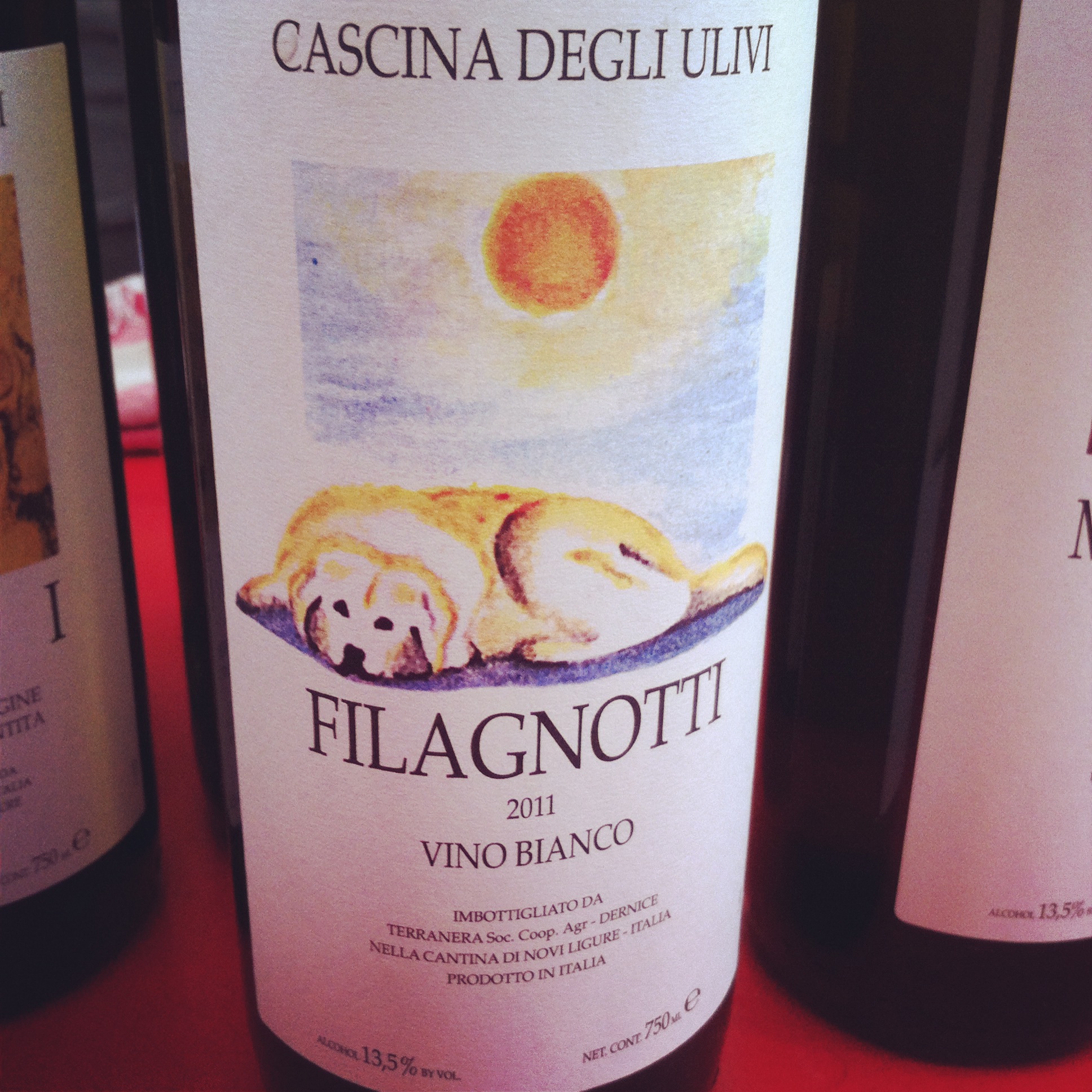 Delighted to be listing Stefano Bellotti's 2014 Filagnotti, from biodynamically grown grapes, naturally fermented in large wooden vessels Seductive aromas of citrus, honey, strong minerals, tarragon. Peach, strawberry and more herbal notes emerge in the mouth, with a long finish of concentrated lemon. Filagnotti is dedicated to Stefano's dog. Some wines take time to emerge from their shell. One such is Montenidoli Il Templare – we will be receiving the current vintage (2010). Carafe this Vernaccia, Trebbiano Gentile and Malvasia and serve it in a Burgundy glass to bring out the best in the wine. Another white from Tuscany is the 2015 Toscana Bianco "Il Terraio" from AA Paterna which has 25% skin contact in tank. Blend here is Malvasia, Trebbiano and the lesser spotted Orpicchio.
Podere Le Boncie, Toscana
2013 IGT Le Boncie "Cinque"
Arianna Occhipinti, Sicilia –
2013 Siccagno