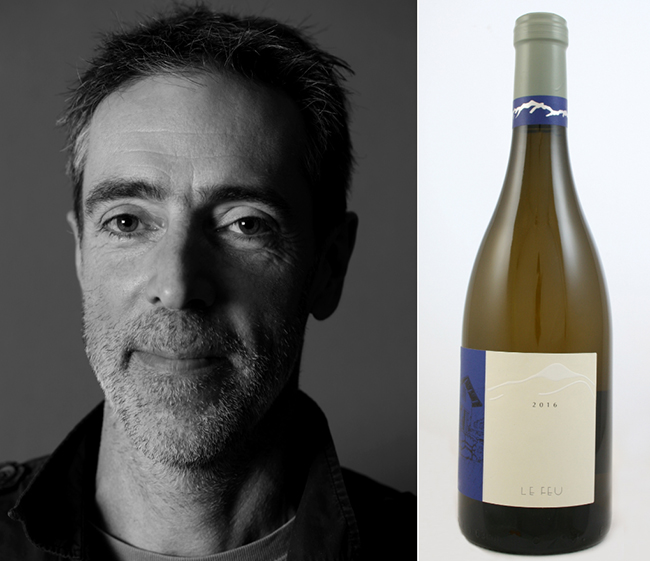 A wine may be rare because it is made in tiny quantities. Or because it is a one-off cuvee, perhaps one necessitated by the nature of a vintage. Or an experiment that succeeded. Or, an experiment that went wrong, and yet perversely succeeded because its oddness became noteworthy.
Then there are wines that are rare by virtue of their locality. Grape varieties found only in one particular region, such as Zelen in the Vipava Valley or Gringet in the Haute-Savoie.
Dominique Belluard's wines have become familiar in that you will find them in the best restaurants in France, Japan, New York, London. Gringet, Gringet everywhere. Yet, the variety, in its non-sparkling incarnation, is practically a monopoly of this single domaine.
The village of Ayze is a little commune in the Haute–Savoie, situated in the heart of the valley of the Arve, between Geneva and Chamonix Mont-Blanc. Vineyards have been established here since the 13th century. The vines are at 450m on exposed south-facing slopes where the soil is composed of glacial sediments, moraines (continuous linear deposits of rock and gravel). The Alpine climate ensures a big temperature difference between day and night, ensuring both physiological maturity in the grapes as well as good acidity. Dominique Belluard makes use of the virtually unique ancient grape Gringet (he also has a little Roussette de Savoie and a tiny amount of Mondeuse). One theory was that it was related to the Savagnin grape of Jura (this turned out to be incorrect), other research suggests that it was brought back by monks, returning from Cyprus in the 13th century. Gringet appears to be unique to this part of Savoie.
Wilful obscurantism apart this is a wine that expresses a lungful of mountain air, heck, it's as glacial as a Hitchcock heroine, with exuberant acidity that skates across the tongue and performs a triple salchow on your gums. Despite malolactic fermentation the fruit is beacon-bright, crystalline and the acidity sings as the flavour builds and builds. Aromas of white flowers and jasmine, citrus-edged with a hint of white peach, violet and a twist of aniseed to finish. The brilliance of the acidity provides a profound palatal expergefaction (you heard it here first).
These are wines sans maquillage. In 2001 the vineyards started undergoing a total conversion to biodynamic viticulture.  Now the wines are natural. Belluard have run through the gamut of fermentation vessels. Now all wines are fermented and aged in cement ovoid betons, the liquid inside in biodynamic suspension. Le Feu is from late maturing old vine Gringet grapes on steep (40%) slopes – the "hot spot" of the vineyard with roots plunged into red clay rich in iron oxide. White peaches, wild mint, minerals… The wine's opulence is balanced by lightness of alcohol and incredibly relaxed leesy spiciness.
At Les Caves we believe in Unicorns! Other Unicorns include:
Interested in finding out more about the wines of Domaine Belluard? Contact us directly:
shop@lescaves.co.uk |  sales@lescaves.co.uk | 01483 538820