Mag-nifico!
I know what you're thinking. Did he pour six glasses or only five, but in the excitement I kinda lost track myself. This being a 1.5 litre magnum of San Lorenzo, the most powerful value for money Verdicchio in the world, it will blow your head clean off, so, you've got to ask yourself one question: can I go for another glass?
You sure can, and feel like one lucky punk for doing so.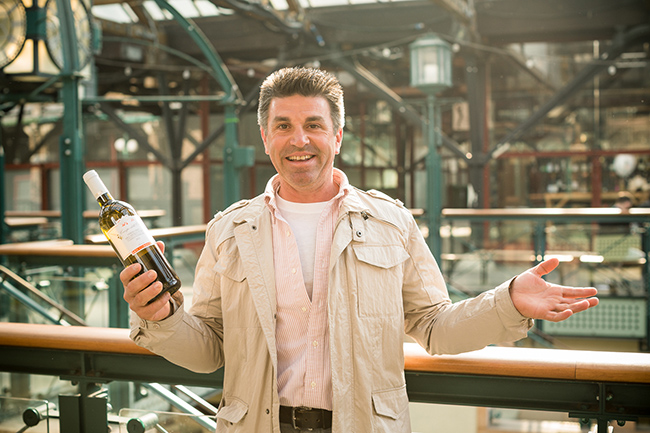 Fattoria San Lorenzo is a family producer dedicated to the production of organic and biodynamic wines in the farm that Natalino Crognaletti inherited from his father Gino, whom in his turn had inherited it from his father Enrico. Natalino now presides over 35 hectares in various communes throughout the Marche – Montecarotto, Ostra, Ostra Vetere and Corinaldo. He focuses on the Verdicchio grape and pushes the farming and winemaking envelope to make wines of outstanding quality, with some cuvées being given extended periods on the lees in a combination of concrete and oak. He has, near single-handedly, proved that Verdicchio – the Marche's flagship white grape – can make complex, ageworthy wines. Fattoria San Lorenzo also make red wines, these are predominantly blends of Montepulciano and Sangiovese.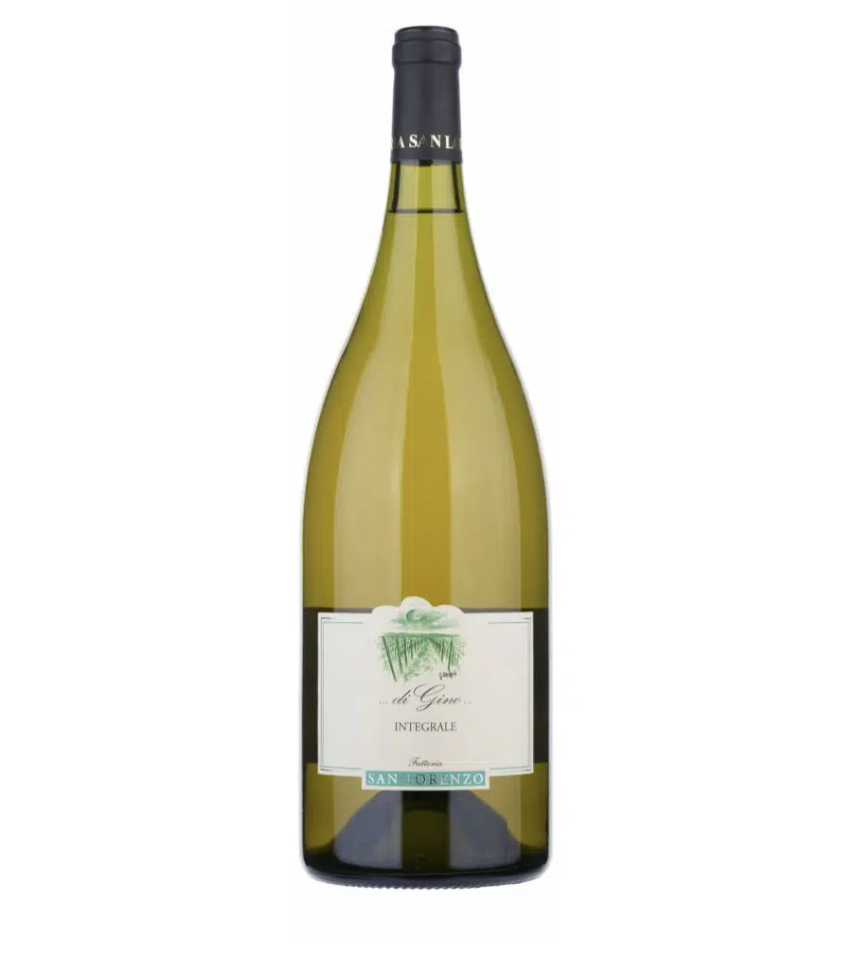 The Integrale in this vintage is a subtle variation of Natalino's Gino Bianco. It is the same base wine as the di Gino, but is made the way that Natalino's grandfather used to make wine. This involves adding a small component which has undergone a lengthy spell of skin maceration.
Grapes derive from various sites on the estate. The Verdicchio vineyards are planted on sand and clay and are located 250-380 metres above sea level. The average age of vines is 15 years-old, planted at a density of 4000 vines/ha and trained along wire trellises.
Manual harvest took place between the 10th and 20th September. Whole bunches were pressed softly with 10% macerated separately for 9 months before blending into the base wine. Fermentation as with all Natalino's wines is with indigenous yeasts, before ageing in concrete tanks for nine months on the lees with some batonnage to distribute the lees evenly. The wine is bottled without filtration or fining.
The wine has the signature lees-enriched aromas of warm spiced bread, white flowers and dried apricot. The portion of skin contact lends the wine some extra heft and flavours of golden fruit and almost delicate peppery note of fine tannins.
Incidentally, we will be pouring this exact wine (and many others) at our upcoming Southern Italian trade tasting, The Wines of Mezzogiorno, for which we cordially invite you and you can register for here!
2022 Di Gino Integrale Bianco ~ magnum