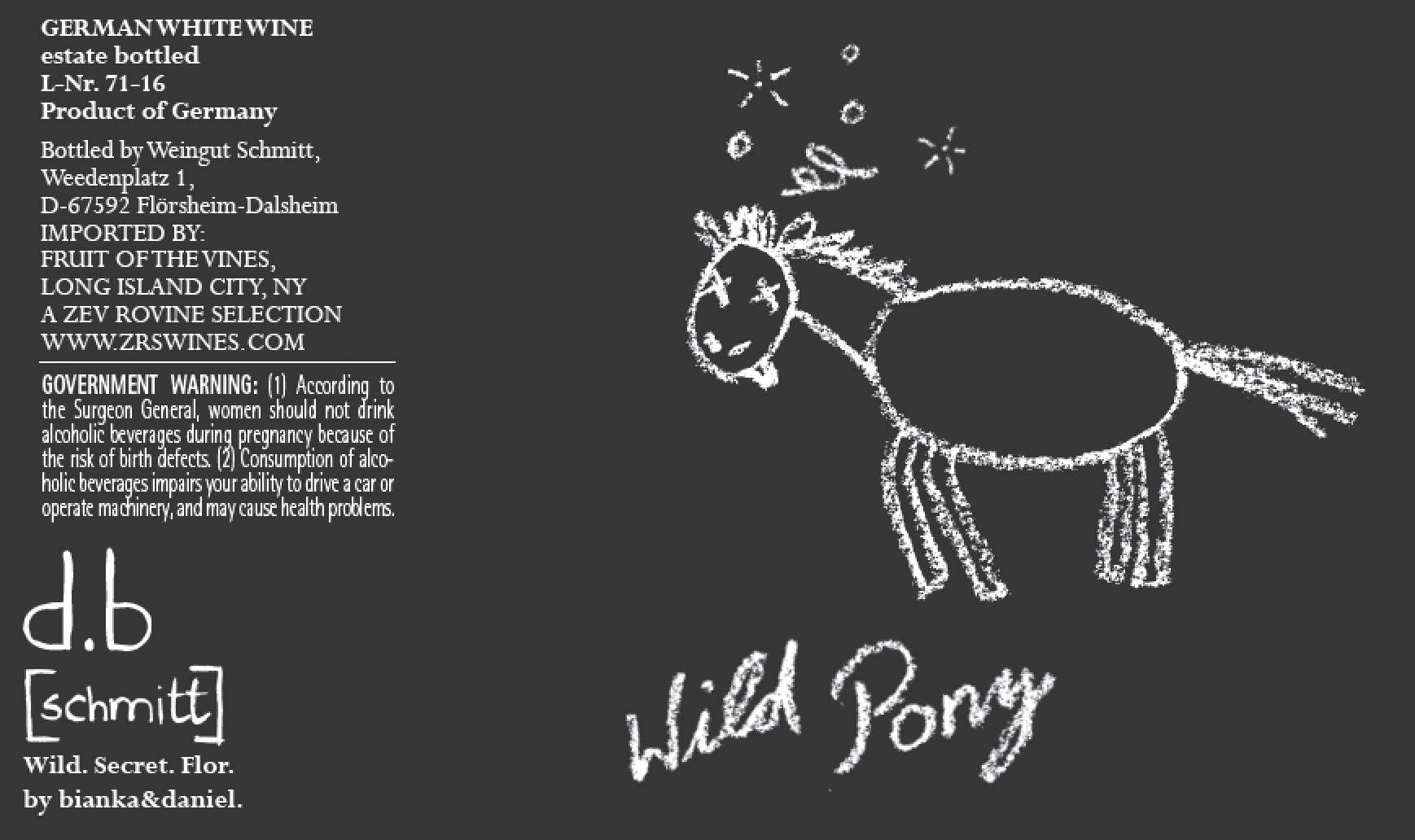 The Schmitt winery has been in the family for over 230 years with Bianka and Daniel working their 16 hectares for the last decade. They work in full biodynamics which they learned from legendary Alsace vigneron Patrick Meyer and are one of only 80 producers in Germany to be Demeter-certified. (2012 was their first vintage with full certification.)
The Rheinhessen is the largest wine growing region in Germany and is largely associated with bulk production. Though in recent years the region's reputation has begun to shift as a new generation of young, talented growers are working organically in the vineyard, reducing yields and realising the excellent, undervalued terroir they possess. The focus is being switched away from hybrids and towards Riesling, Sylvaner, Weissburgunder and Chardonnay and a variety of reds with Pinot Noir (Spätburgunder) and Merlot particularly favoured. The vineyards here are spread across various plots in Flörsheim-Dalsheim, Monsheim and Kriegsheim.
Bianka is from Hungary, Daniel is German. They met in 2012 when she was cellar hand in his parent's winery. Together they have taken over the family winery and are producing excellent natural wines made without additions.
Farming biodynamically is essential to their desire to make natural wines, as are long ambient fermentations (in used barrels), variable skin maceration, lees ageing, minimal handling and bottling without filtration or added sulphur.
The blend for Wild Pony changes every year. In 2020, it comprised Gelber Muskateller (40%) Pinot Gris (10%) Pinot Blanc (30%) Silvaner (20%). The winemaking also differs from vintage to vintage, according to the needs of the wine, especially with regard to the length of time the must is in contact with the skins.
Bianka explains the reason behind the name of this wine: "Wild Pony was a name of a song by a Hungarian stoner rock band called Turbo (the solo guitarist was discovered by James Blunt, when he lived in London!) Well, during my time at winemaker school I went to their concerts in Budapest as often as possible. On one occasion the (good-looking) solo guitarist showcased a new song, which was written for his (even more good looking) girlfriend. This particular romantic moment inspired me to call a wine "Wild Pony", if ever the moment (and the taste of the wine, of course) lived up to this exuberant feeling and the expression of joy seen on the girlfriend's face."
Grapes are manually harvested and destemmed into 500-litre wooden barrels and undergo a maceration of two weeks on the skins. Fermentation is ambient and natural with wild yeasts, malo occurs naturally and the wine is bottled after a period on the lees without filtration or fining and a mere 15 ppm of SO2.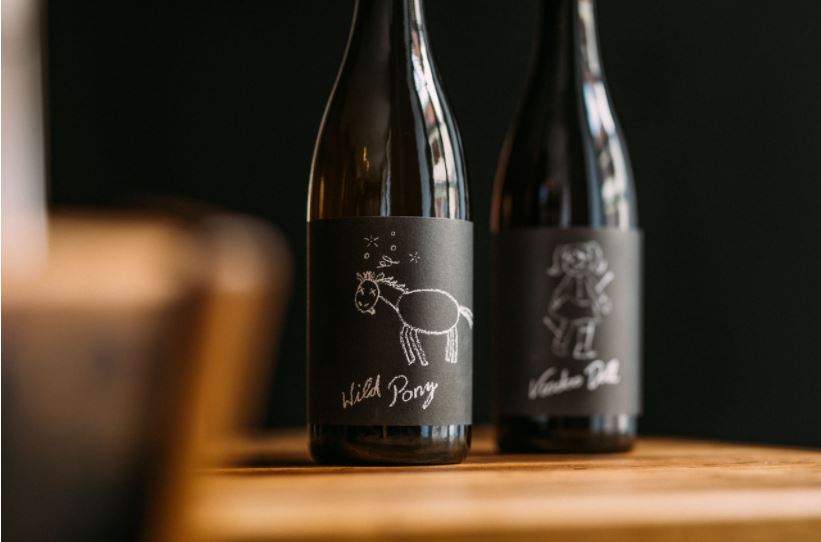 Sensational rich orange/pinkish colour with a slight cloudiness in the glass. The intoxicating smell evokes ripe vineyard pears, orange zest as well as chamomile and clover honey. The palate is bright and bouncy with effortless lift and plenty of supporting acidity. There is a slight kick from the spicy tannins, a vestigial "flor" note (a thin veil of yeast tends to form on the wine during winemaking) and a nice, mouth coating texture. All-in-all a galloping delight!
2020 Wild Pony
*
Interested in finding more about the wines of Bianka & Daniel Schmitt? Contact us directly:
shop@lescaves.co.uk |  sales@lescaves.co.uk | 01483 538820